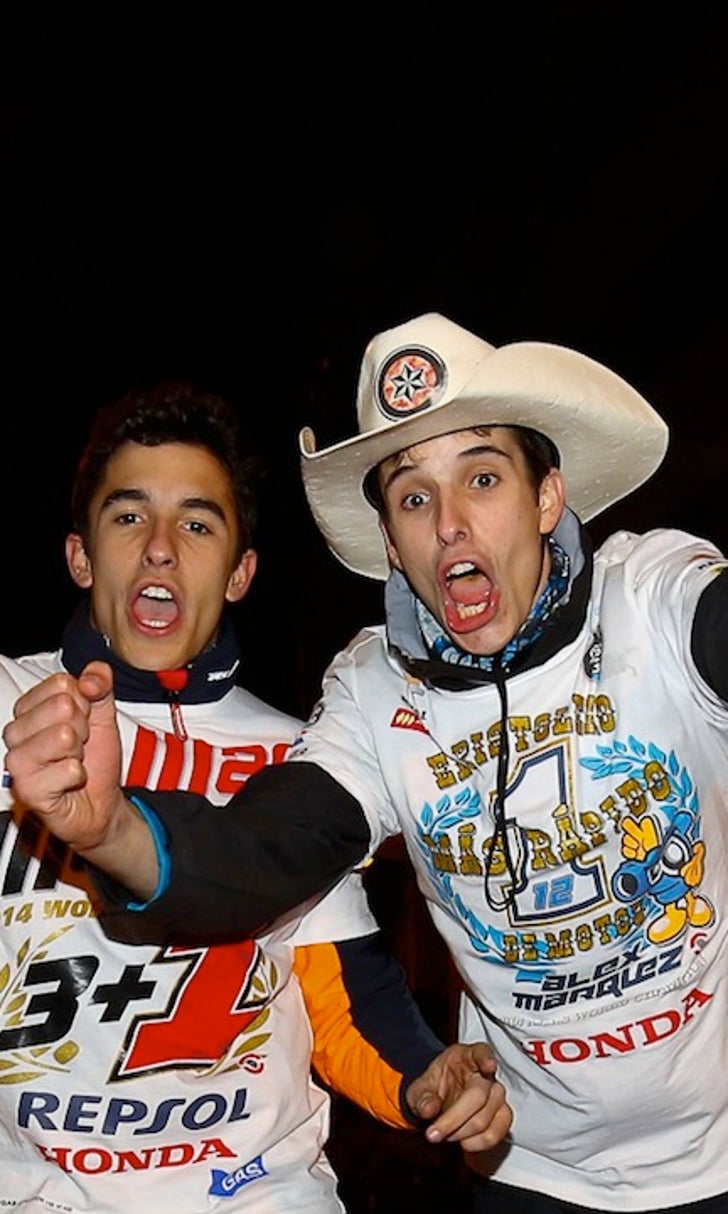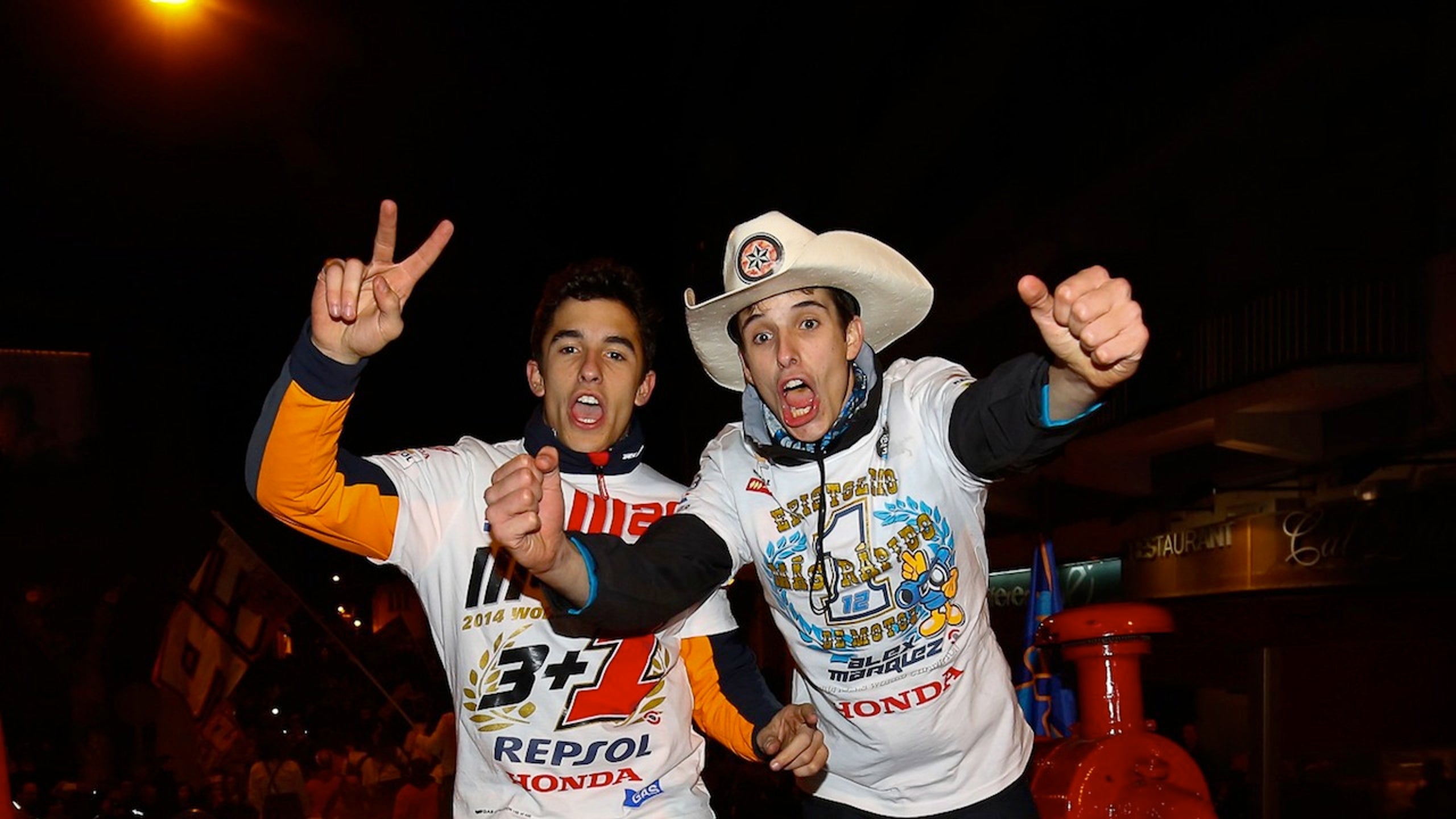 Marquez brothers celebrate MotoGP championships with hometown fans
BY foxsports • November 16, 2014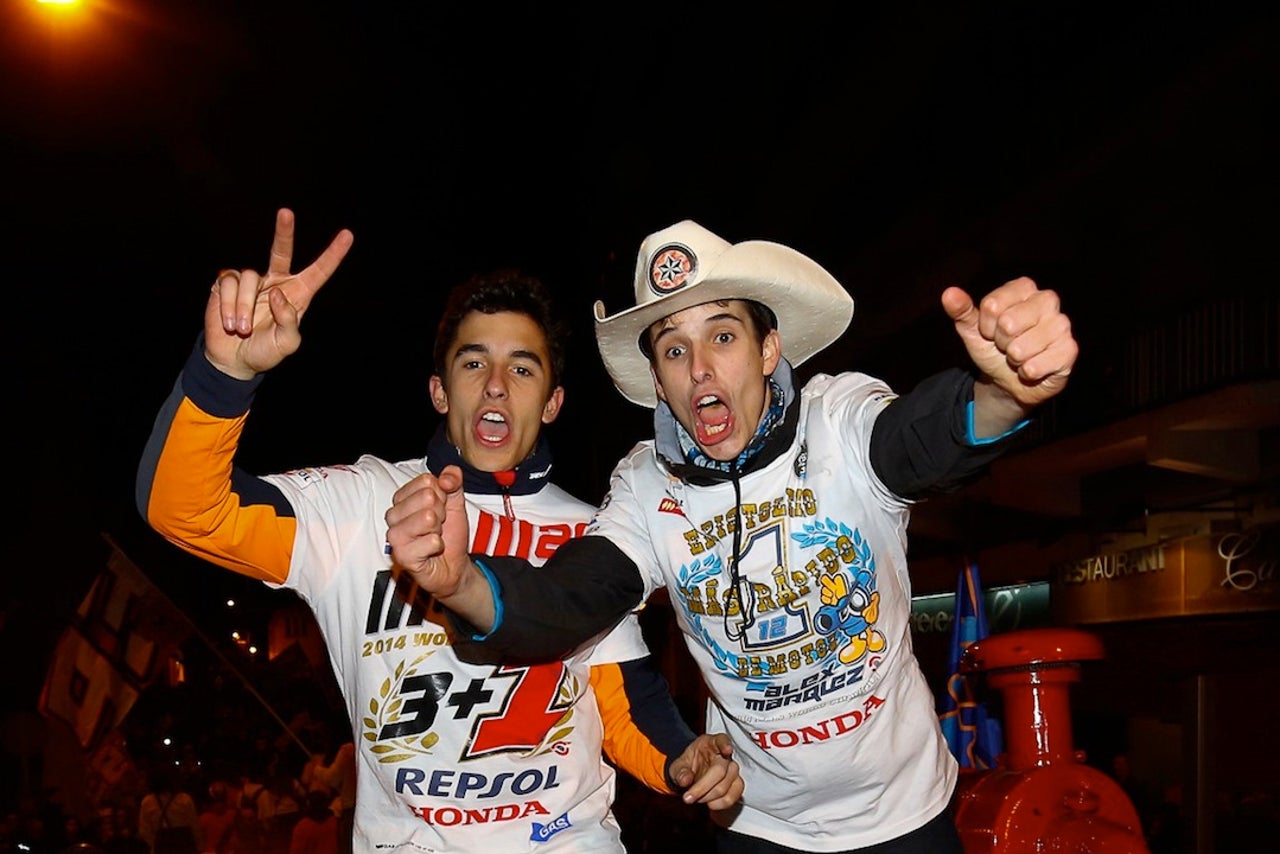 With the MotoGP World Championship over, this Saturday it was time to celebrate the successes of the Repsol Honda riders. Marc and Alex Marquez were treated to a unique party in the streets of Cervera, where thousands of fans hailed the historic achievements of this season.
For residents of the Spanish city, holding title celebrations is becoming a tradition after the honors taken in 2010 in the 125cc class, in 2012 in Moto2 and in MotoGP last year. For the fourth time in five years, the streets were filled and there was a party atmosphere.
The difference this time was that the fans were not only out to cheer two-time MotoGP World Champion Marc Marquez, but also his younger brother Alex - newly crowned as Moto3 World Champion. Accompanied by their respective teams, the siblings led a massive parade through the streets of Cervera to reach a stage - where they were able to address all those present.
It was an exciting end to a party at which the Repsol Honda riders expressed gratitude for the unwavering support of their fans, in addition to the work of their teams and everyone who got behind them in such a special season. Both Alex and Marc displayed their charisma and charm on stage, where they were cheered in an emotional ceremony that signed off an unforgettable 2014.
"Today was a very beautiful and special day," said Marc. "This year the weather has been good as well, and even though it was a little cold at least it didn't rain like last year. It was very emotional to see all the people from the town, familiar faces and everyone who has traveled here to celebrate our two titles - both my brother's and mine. All of this shows us that what we have achieved is very big and gives us a lot of motivation for next year."
"It has been a very special day with the people of Cervera and all who have come from outside the town," Alex expressed. "We want the fans to feel that this title is theirs too, because without their support it would not have been possible. Last year we held a celebration here, and we promised that we would come back with two titles. We succeeded. It has been a long and difficult year, in which we have had to work hard. Now it is time to rest a bit and enjoy mine and my brother's titles, but I can't wait to face the new challenges ahead."
---