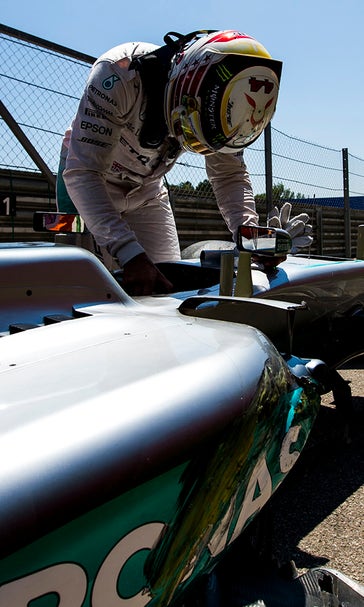 Lewis Hamilton 'took the blame' for Mercedes crash, says Niki Lauda
May 16, 2016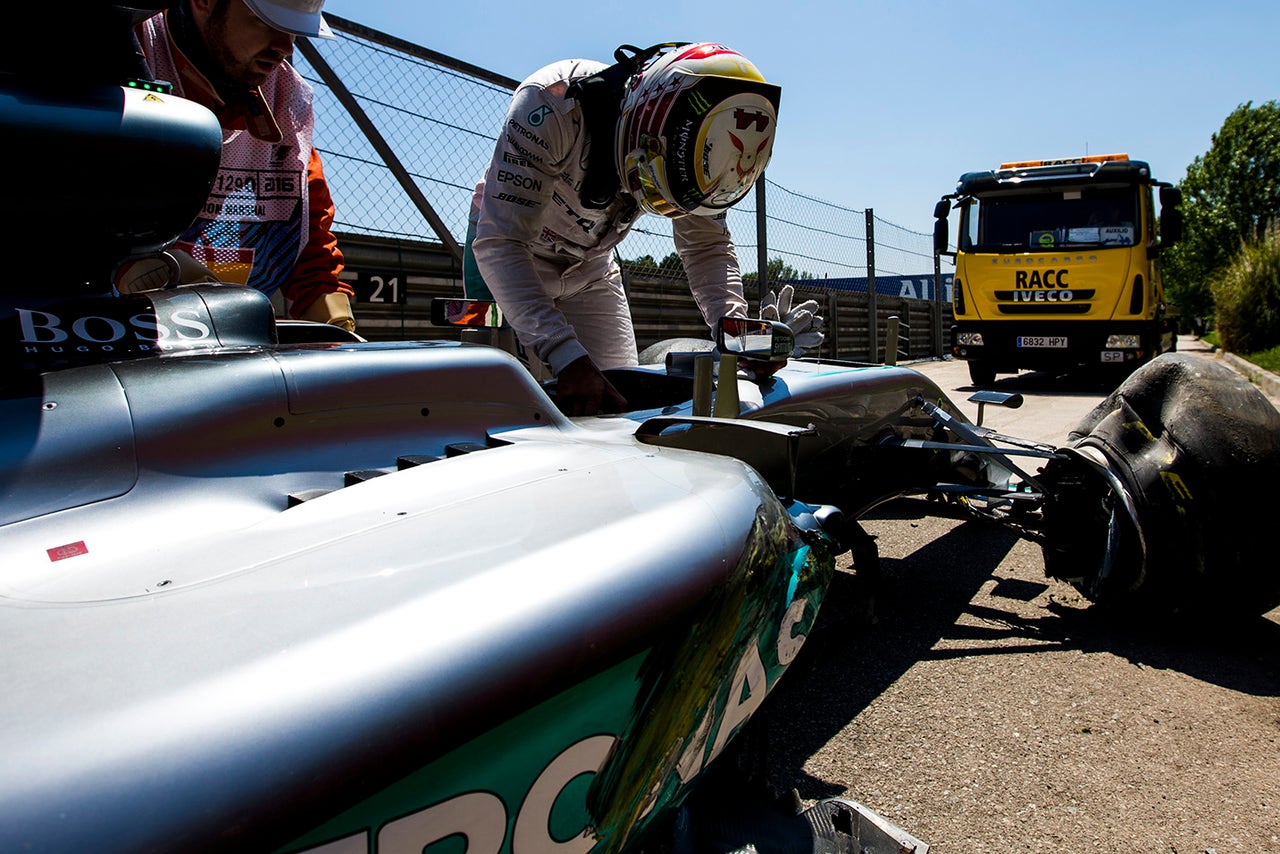 Not everyone is pointing the finger of blame at Lewis Hamilton after Mercedes' catastrophic double-DNF in Barcelona.
That is despite the fact that even team chairman Niki Lauda is adamant the Briton spiraling out of control and collecting championship leader Nico Rosberg was all Hamilton's fault.
Rosberg, however, is still not happy.
"I feel no solace that Niki Lauda blamed him (Hamilton)," said the German. "I have lost a win and 25 points."
But as far as Lauda is concerned, he is already prepared to put the matter behind the team.
"Lewis looked us in the eye and took the blame," the famous Austrian said.
"He apologized. He took everything on himself. That's fine with me," Lauda told the Austrian broadcaster ORF.
"(Team boss) Toto (Wolff) sees it differently, but I'm a black and white thinker. If someone says 'Guys, I'm really sorry' - if someone makes a mistake and realizes it - then that for me is history," said Lauda.
Lauda may be 'black and white', but boss Wolff said a major factor to consider is that Rosberg was rounding Barcelona's turn 3 "in the wrong engine setting."
"That was the reason he was significantly slower than Lewis," Wolff told Bild newspaper.
"This explains why everything happened so quickly. They both had to make decisions in a split second."
That, according to GPDA president Alex Wurz, is why Hamilton should not get all of the blame.
"I know Sir Jackie Stewart and Niki Lauda have blamed Lewis because they thought that maybe he was being too aggressive trying to push through," the former F1 driver said.
"I respect two drivers (Stewart and Lauda) with six world championships between them," added Wurz, the increasingly high-profile chief of the F1 drivers' union.
"By contrast, Jacques Villeneuve, another world champion, thought it was Nico's fault for closing the door on Lewis so aggressively, which shows how difficult it all is," he added.
"But I believe it was a racing incident and the race stewards agreed with that assessment," Wurz told The Times newspaper. "They (Hamilton and Rosberg) made a misjudgment over what was happening."
---