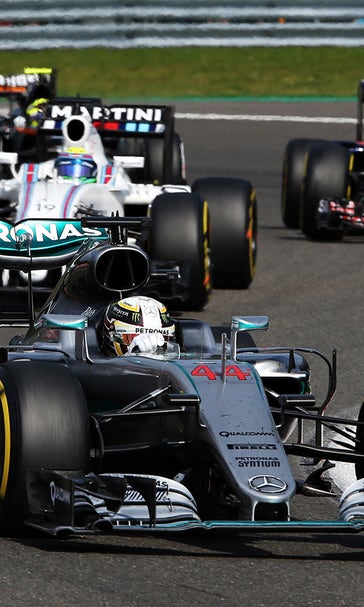 Lewis Hamilton reflects on critical charge through the field in Spa
BY foxsports • August 28, 2016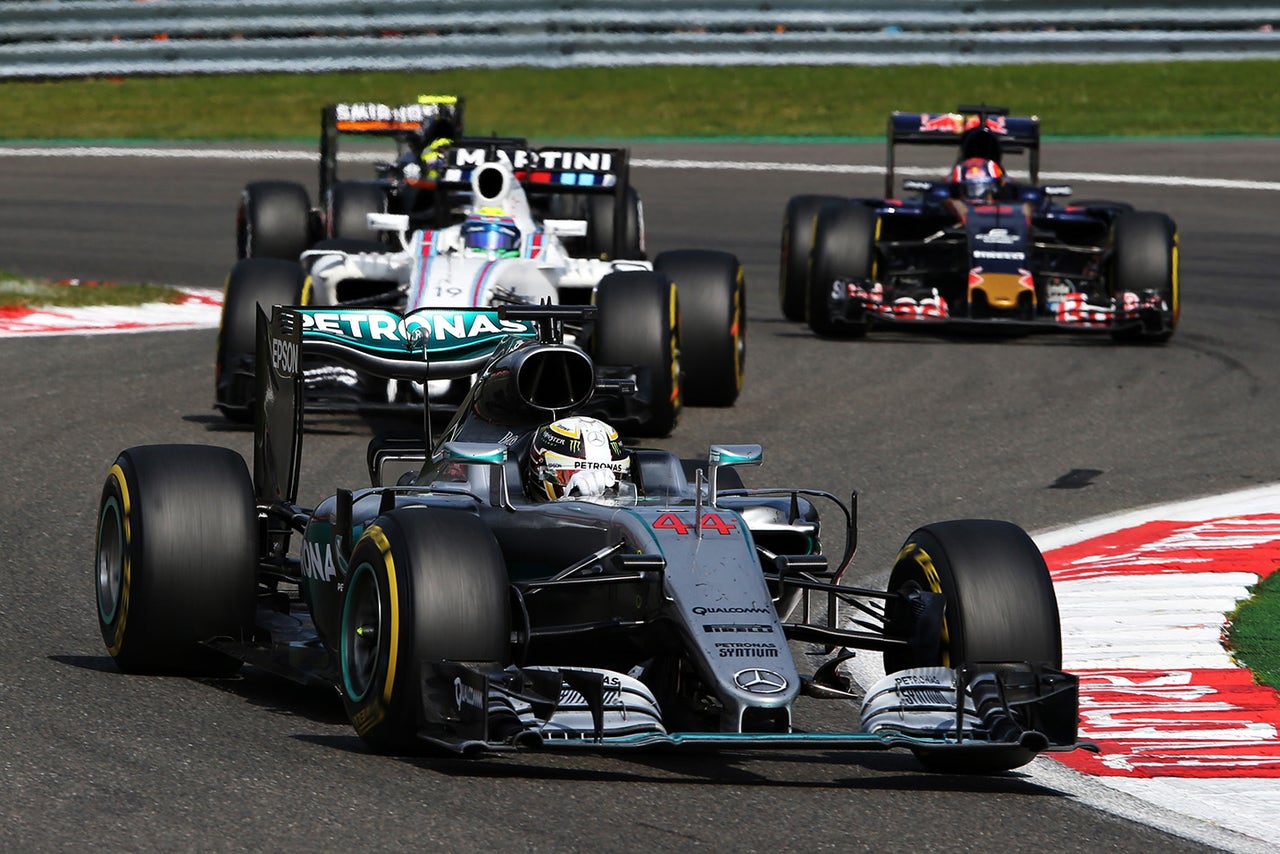 Lewis Hamilton was delighted to do a great job of damage limitation by finishing third at Spa after starting from 21st.
Having taken on three new power units over the course of the weekend, Lewis lost only 10 points in his battle with teammate Nico Rosberg, who he now leads by nine points.
"I really can't believe that we came up so far to be honest," said Hamilton. "I woke up this morning knowing how difficult it would be on these tires, you know, lots of blistering. But you can never predict what's going to happen in the race. The great thing about motor racing is that, since I was eight years old, every Sunday has been different.
"Your car's positioned in a different way, your starts a bit different, something happens up front, previous races there were no incidents, today there was. Today was really about trying to make sure you had the right approach: not too aggressive; not too easy. I think today, collectively as a team we had just the right balance. This is the best result I could have hope for."
Regarding the red flag, he said: "Well, that was obviously a part of it but I think I was already up to fifth before the red flag or maybe not, maybe I was sixth or something like that before the incident. Of course, those things I needed in the race to help progress through. As I said, I didn't know how long these tires would last. I think our performance today was stronger than I expected and so I think still, at the pace we were going, I think a top 10 finish was still possible. But third is something that was definitely helped by the safety car."
Hamilton conceded that bettering third would have been a big ask.
"I've been racing a long long time and with these tires, knowing how difficult it is just to get past one car, so I spent a bit of time behind Hulkenberg, I think, and then there was already such a decent cushion between myself and Daniel. If the tires were better, for example, I could have pushed and closed the gap and actually had a fight with Daniel, but that's not the case, and so I just had to manage them for as long as I could."
---
---