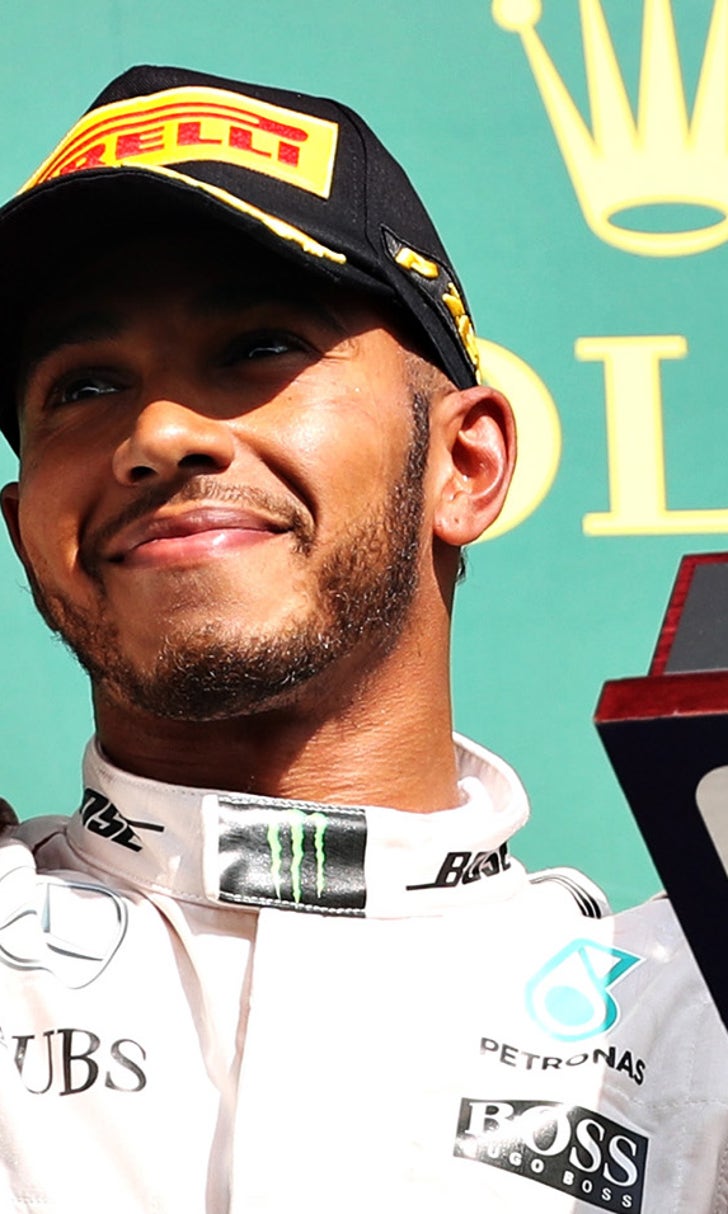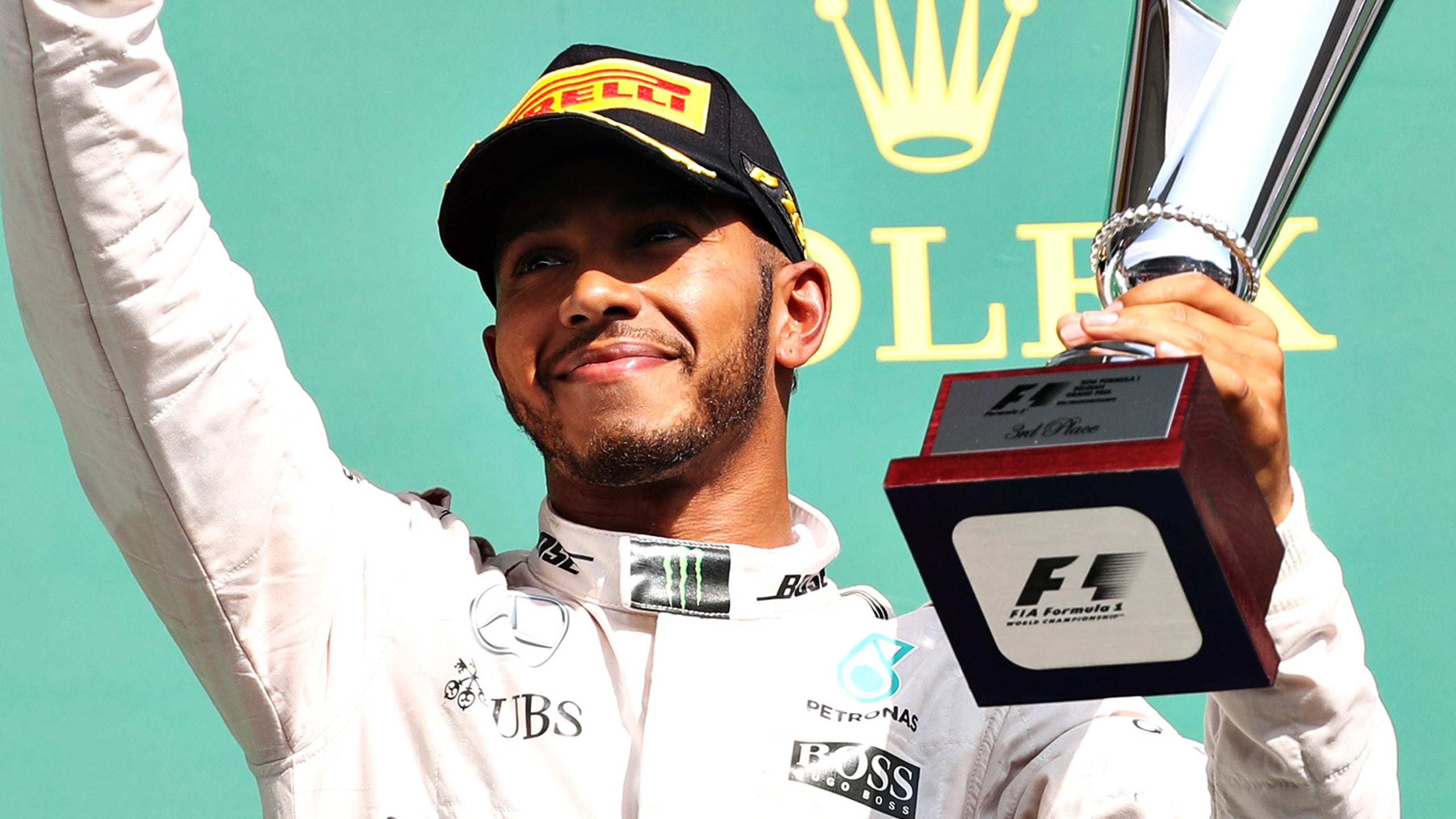 Lewis Hamilton rallies from 21st to 3rd in Belgian GP
BY foxsports • August 28, 2016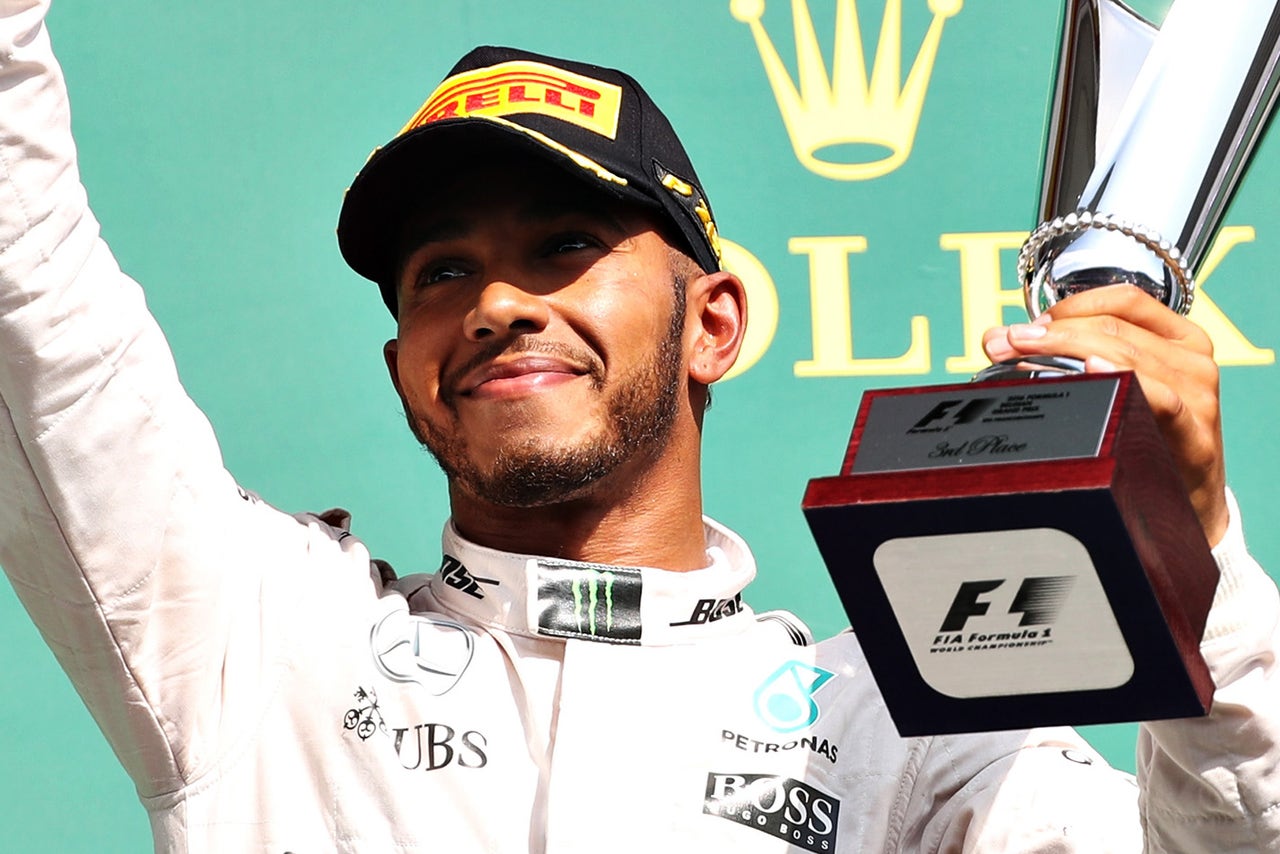 Lewis Hamilton knew coming into this weekend that his Belgian GP would be a story of damage limitation.
Mercedes and Hamilton had come to accept that Hamilton would be forced to take grid penalties at some point during this season, and so the team opted to fit many new components to the car during practice this weekend. As a result, Hamilton would be able to get away with just one large penalty at a track where it was easy to pass, rather than many small grid penalties at multiple races.
Hamilton started the race from 21st place, with McLaren's Fernando Alonso in 22nd and last. Fortunately for Hamilton, there was a fair amount of chaos and carnage on the first lap, and he crossed the line in 15th place when they came back around.
The incidents continued throughout the opening laps, until finally a Safety Car was deployed on Lap 6 when Kevin Magnussen crashed hard into the wall exiting Raidillon.
Per usual in F1, a lot of teams chose to pit under the Safety Car as it allows them to take new tires without losing a lot of time. Hamilton's team did not.
Instead, Hamilton stayed out on track on his medium tires - which could go longer into the race than what those that his competitors were on could - allowing him to pick up positions under the Safety Car.
On Lap 10, the red flag flew as repairs were made to the tire barriers were Magnussen had hit, allowing all of the teams to essentially take a free pit stop.
This meant that when the race restarted, Hamilton found himself in fifth place on a fresh set of tires. He soon displaced Fernando Alonso for fourth and then Nico Hulkenberg for third, and was running down Daniel Ricciardo for second.
Unfortunately for Hamilton, he had chosen one less set of medium tires than what his competitors had for the weekend, and so was forced to take an extra stop in the closing stages in order to get off of a set of softs.
This stop dropped him back to fourth behind Hulkenberg, but he soon repassed the German for third.
Hamilton's points lead to Rosberg now stands at 9 points. It had been 19 points coming into this weekend.
Click HERE for the full race report.
---
---