Lewis Hamilton 'driving as strongly as ever,' cautions Nico Rosberg
May 4, 2016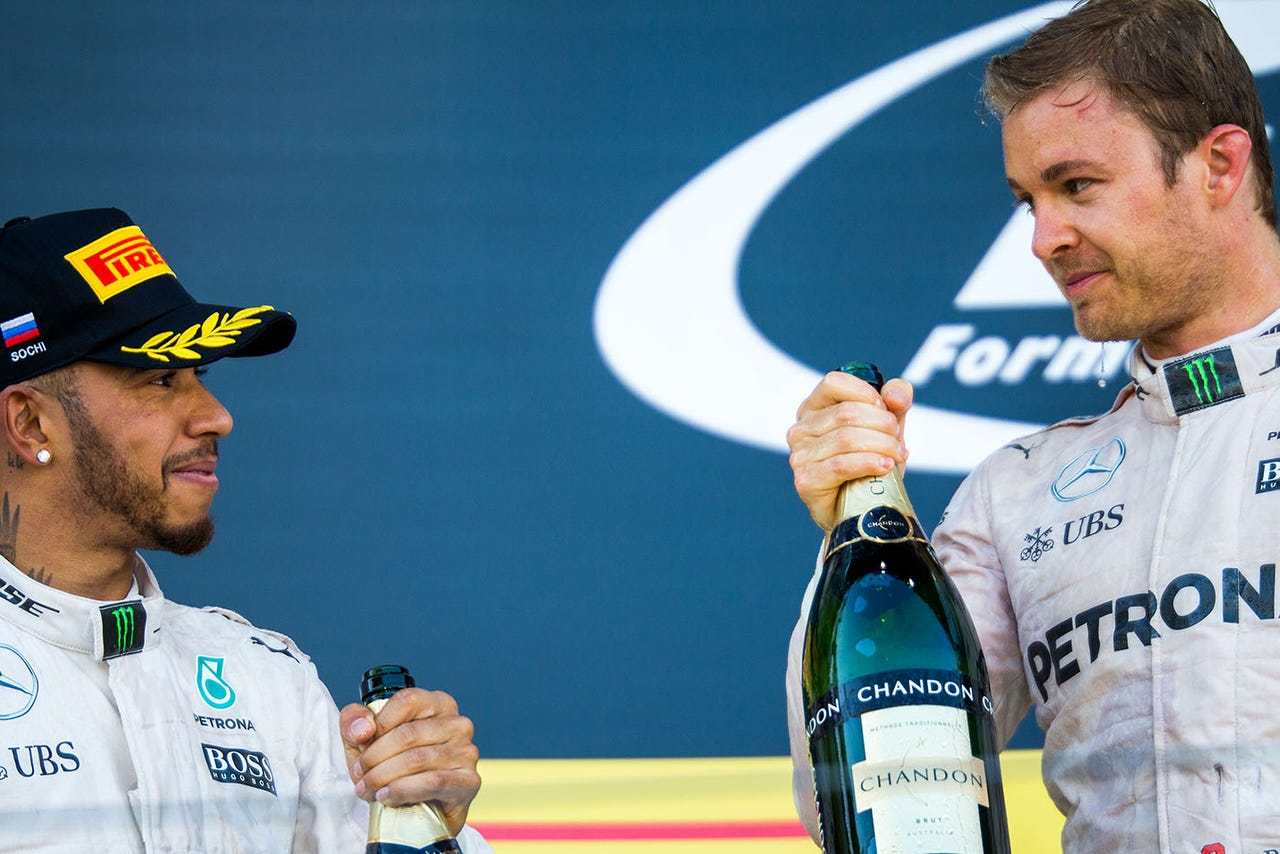 Nico Rosberg admits he couldn't have expected to win the first four races of the 2016 season - and says he knows that Lewis Hamilton will bounce back.
In Russia, Rosberg extended his lead over his teammate to 43 points.
"Of course it is not something I could have expected to start season with, four races, of course not," he said. "But that is the way it is. I am very happy about it, it has been great four races, very enjoyable and I am aware it will not continue like that forever for sure. The sport is all about ups and downs, the down will come at some point, you just need to mentally prepare for that to come straight back up when it happens. At the moment I am enjoying it.
"Barcelona is next, I am well aware Lewis will bounce back when he has a clean weekend and it will be the usual tough battle against him, nothing has changed there. He is as motivated and quick as ever so it will be a great battle again in Barcelona."
Rosberg had - what he termed - an "easy response" when reminded that anyone who has won the first four races of the season has gone on to be World Champion.
"As I have said always, they didn't have Lewis Hamilton as their teammate, and that is the battle I have. Yes, I have a good points lead, but there are 425 up for grabs now, and I am 40-something points ahead now, 425 points to go.
"Completely not worth talking about now at this point of time, Lewis is driving as strongly as ever as you have been seeing. For sure he will bounce back massively, and he doesn't have the issue of fighting back with his head. I am sure we will see more of the battle between us, and it is always a tough battle between us."
Regarding Ferrari's form, he said: "Surprised this weekend because we have always said they were close, but this weekend they were not close at all, we were far ahead, and that has been impressive to see. We need to try to understand it now, as we don't understand it. The track is unique, the asphalt is very unique, so that must explain quite a lot of it. But for sure, it has been an impressive car performance this weekend."
Click HERE for more F1 news and features
---