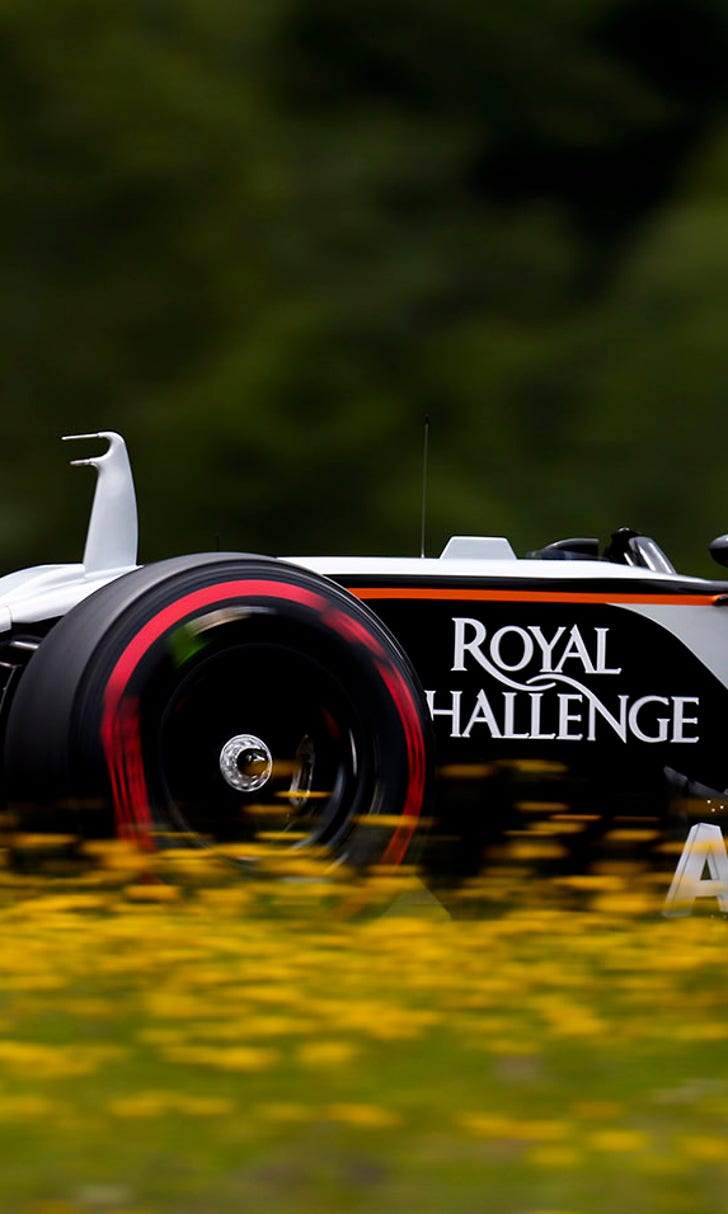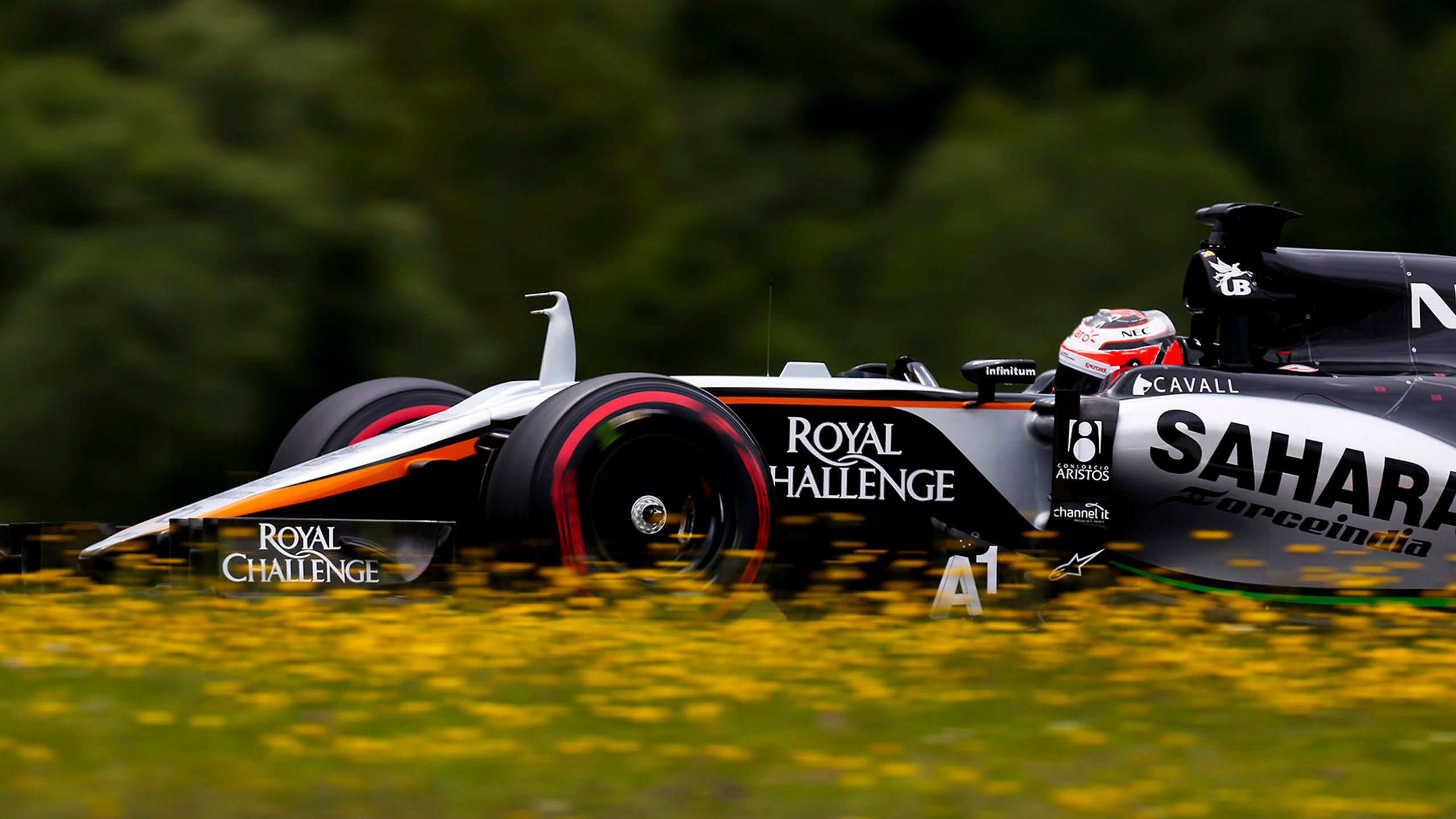 Le Mans winner Hulkenberg calls 5th on Austria grid 'a small miracle'
BY Adam Cooper • June 20, 2015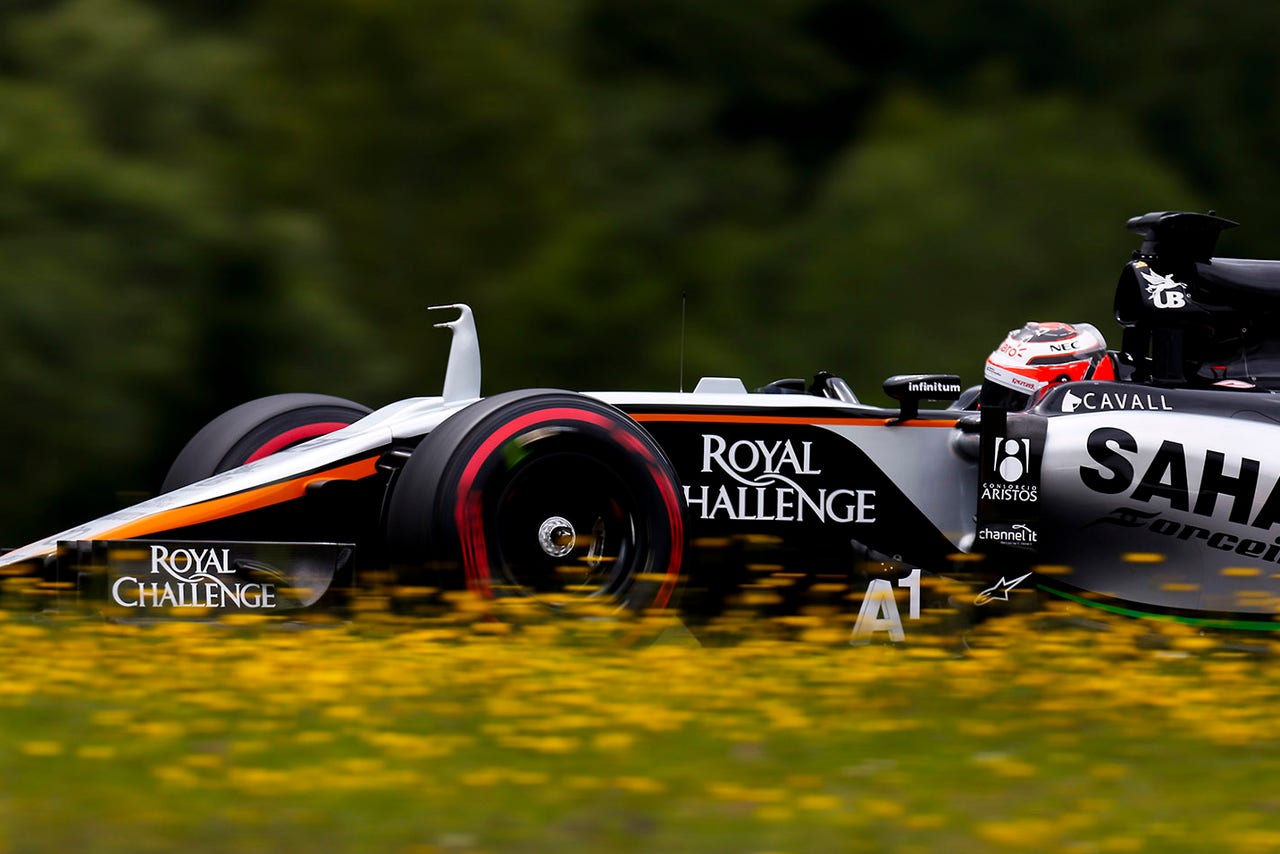 Nico Hulkenberg followed up his Le Mans victory by earning fifth on the grid in Austria – on a day when Force India teammate Sergio Perez found himself stranded in 16th after being knocked out in Q1.
Hulkenberg admitted he hadn't expected to start ahead of the Williams of Valtteri Bottas.
"We were expecting a top 10 finish but P5 is a surprise," he said. "A very positive one. We've beaten one Williams, which is a small miracle, I think. It's going to be a tricky old race tomorrow now, obviously those cars will be pressing on – I think the Williams is a bit too quick for our pace, and everybody behind, the Toro Rossos, Lotuses, will be pressing on. But so far I've felt really comfortable and happy all weekend long in the car, so it's obviously a very good starting position for tomorrow."
Hulkenberg expects to get a good helping of points: "Definitely there is a good opportunity. This race sometimes can hold some surprises, so we have to bring it home tomorrow, do another excellent job, otherwise it's going to be very difficult. If we get out stuff together I'm confident that we can take some points home."
The German admitted that his Le Mans experience had been beneficial.
"Definitely it's not hurt me. Winning a race is confirmation for a racing driver, which is very important, and it's given me probably a small boost in self-confidence and everything else. Coming here I felt quite comfortable and confident all weekend long in the car, and today in quali I had a good run, all the laps were really good, I'm pleased about that. The performance of the car was there as well."
Click HERE for more F1 news and features.
---