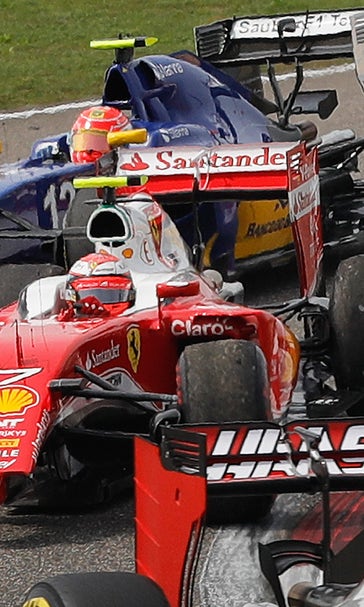 Kimi Raikkonen left frustrated after contact with teammate in China
BY foxsports • April 17, 2016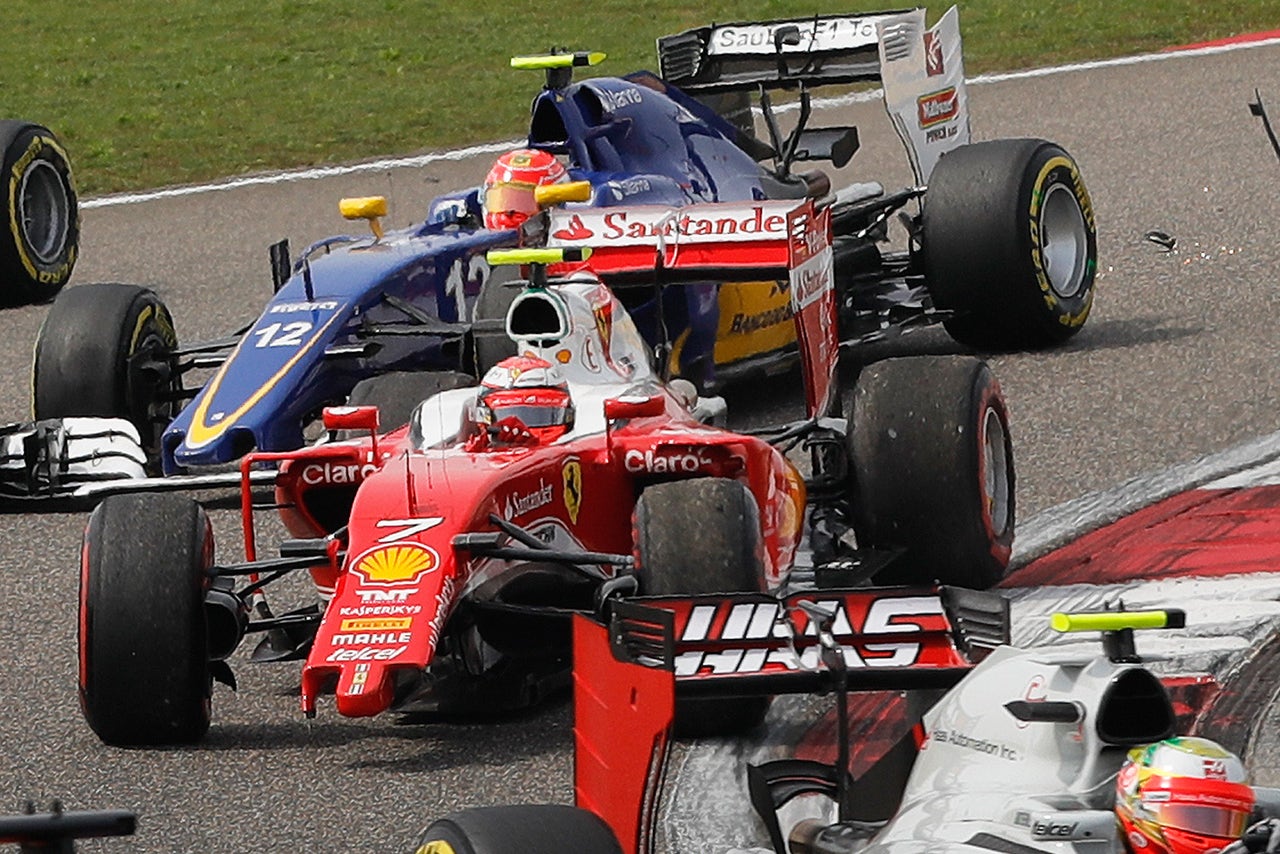 Kimi Raikkonen had to settle for fifth place in China after first corner contact with Ferrari teammate Sebastian Vettel dropped him to the back of the field.
The cars made contact after Vettel was forced to avoid Dany Kvyat, who was coming down the inside. Raikkonen suffered a puncture and damaged front wing, although after his stop he was able to rejoin the pack when the safety car came out on the third lap.
"Obviously I got hit and it was an unfortunate thing," said Raikkonen. "Not ideal for the race. I lost the front wing and got a puncture, so we managed to get back to the pits and we started from there. But it was pretty much done the race, at that point and we tried to make the best of it. We struggled a little bit at the beginning, but then managed to start going again.
"The car felt quite tricky. I don't know if it is something damaged, or what the reason is, but in the end we started to work a bit better and managed to do a pretty okay race. But after what happened we couldn't do much more. It was quite a messy race in many ways, but it is how it goes sometimes."
Raikkonen said he didn't blame his teammate: "Obviously he said sorry, but unfortunately it doesn't change anything. I am sure he didn't try to do it on purpose. It is not ideal for me or for the team, but sometimes it goes like that. I paid the price for it, but it wasn't a disaster. In the race we wanted much more, but I rather take this than no point. It was a bad day, but we still made some finish."
Click HERE for full results/recap
---