NASCAR Cup Series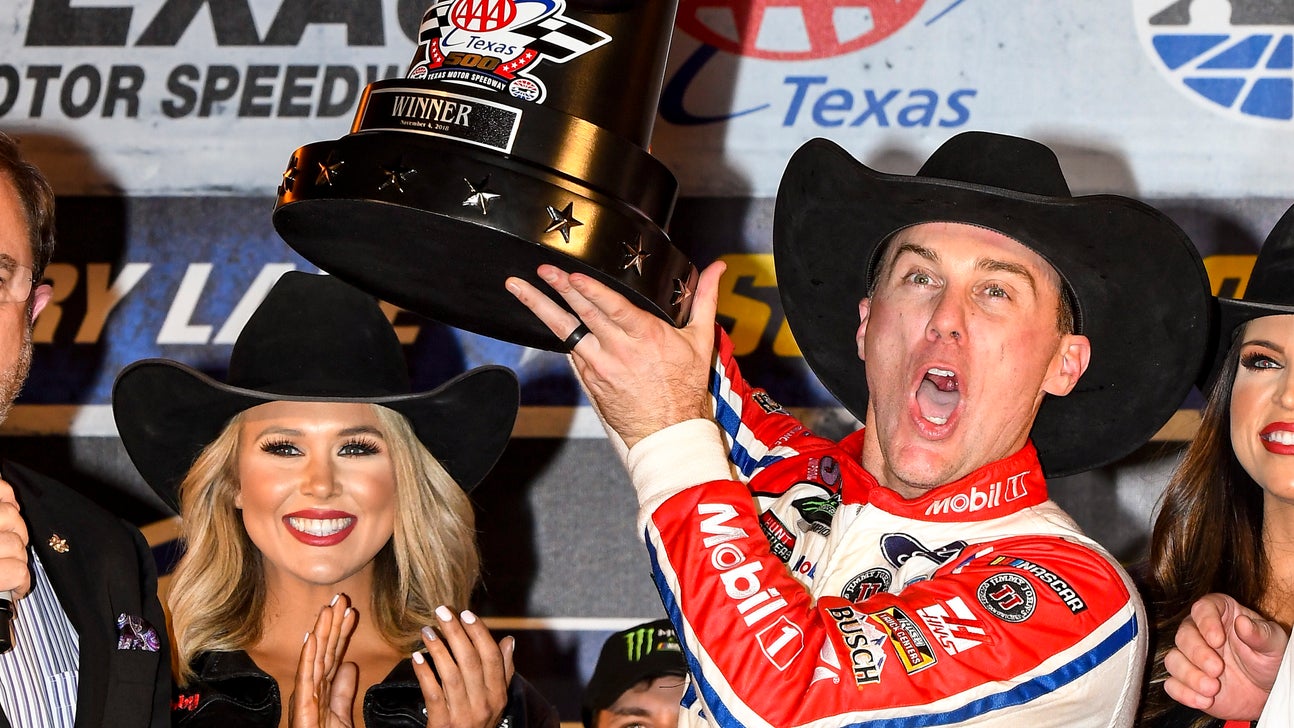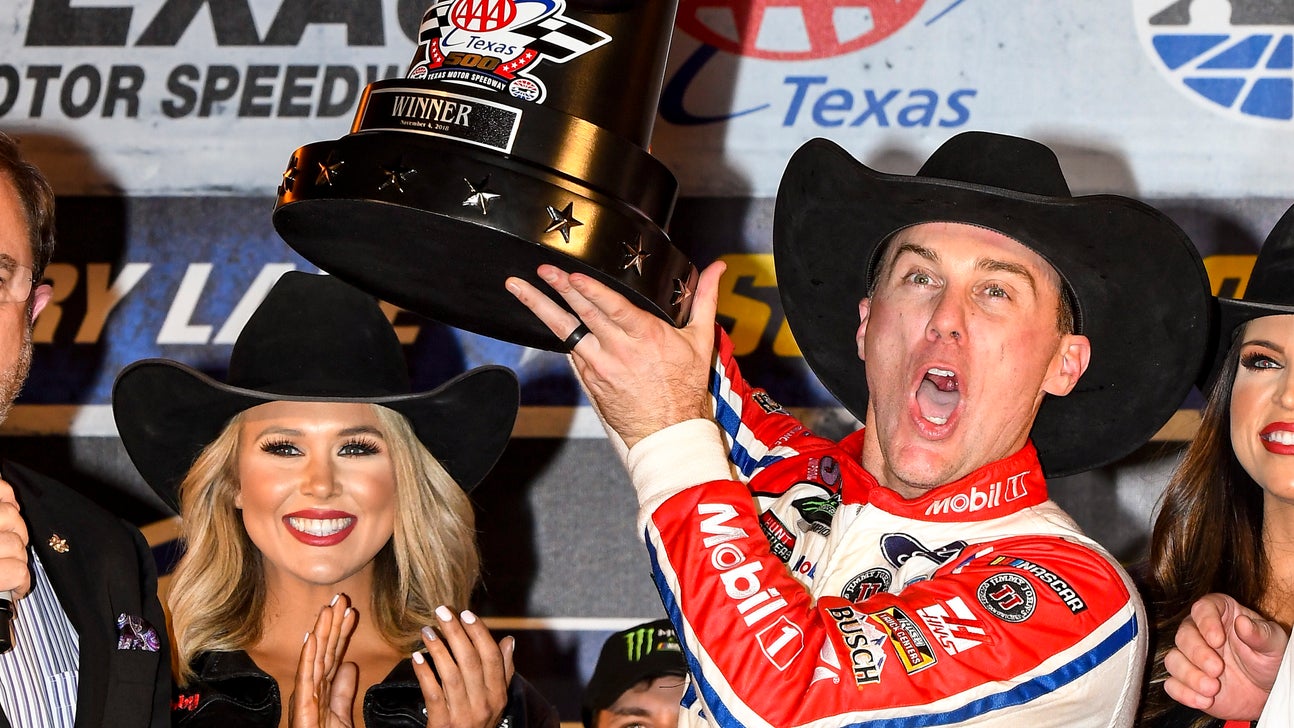 NASCAR Cup Series
Kevin Harvick stripped of berth in NASCAR title race
Updated
Mar. 5, 2020 1:47 a.m. ET
CHARLOTTE, N.C. (AP) — Kevin Harvick's bid for a second NASCAR title suffered a massive setback when he was stripped of his berth in the championship race after series inspectors found his winning car from Texas Motor Speedway had been deliberately altered to give him a performance advantage.
NASCAR said Wednesday night it believes Harvick's spoiler was intentionally offset to the right to give the Ford an aerodynamic advantage when he drove through the corners at Texas. NASCAR can't prove if Stewart-Haas Racing made its own spoiler or altered one from its manufacturer, but senior vice president of competition Scott Miller said the penalty is the same in either case.
The illegal spoiler was not found until the No. 4 Ford received a thorough inspection at NASCAR's Research and Development Center when it was returned to North Carolina after Sunday's race. An inspector at Texas thought the spoiler looked off, but Miller said it had to be removed from the car. Once that happened, it was "100 percent, as black and white as it gets," Miller said.
Spoilers will be checked at Phoenix this weekend, Miller said, and NASCAR will likely ramp up its penalties next year.
"We need to change the culture to where we don't have to play this cat and mouse game with the teams," Miller said. "It's getting borderline ridiculous."
The whopping penalty negated the automatic berth Harvick earned into NASCAR's version of a final four. In addition to losing his spot in next weekend's finale at Homestead-Miami Speedway, Harvick must also close out the final two races of the season without crew chief Rodney Childers and car chief Robert Smith. Both were suspended for two races. Childers also was fined $75,000.
Harvick was docked 40 driver points, and Stewart-Haas Racing was docked 40 owner points as well. Harvick enters this weekend's race at Phoenix fourth among the remaining eight playoff drivers, three points above the cutline. Should there be a tie for the final transfer spot, Harvick would not be eligible to use the Texas victory in the tiebreaking procedure.
Greg Zipadelli, vice president of competition at SHR, said the team will not appeal the penalties. Tony Gibson will be Harvick's interim crew chief and Nick DeFazio will be interim car chief.
"We work tirelessly across every inch of our race cars to create speed and, unfortunately, NASCAR determined we ventured into an area not accommodated by its rule book," Zipadelli said. "We will not appeal the penalty. Instead, we will direct our immediate focus to this weekend's event in Phoenix and control our destiny on the racetrack."
Harvick's win at Texas was his series-leading eighth of the year and qualified him for Homestead along with Joey Logano. Now, three spots in the finale will be up for grabs Sunday in Phoenix.
Harvick won the 2014 Cup Series championship and went to Phoenix that season in a must-win situation to race for the title. He pulled it off and is a nine-time winner at Phoenix, including earlier this year.
Harvick has been in NASCAR's finale three of the last four years.
The penalty is disastrous for SHR, which went into the third round of the playoffs with all four of its drivers eligible for the championship. Logano grabbed the first spot, which meant the best SHR could do was qualify three cars for Homestead. Now, SHR could wind up locked out of the finale outright if Harvick doesn't advance past Phoenix. Aric Almirola, Kurt Busch and Clint Bowyer are all below the cutline and likely need to win at Phoenix to advance.
The penalty against Harvick also closes a rough race for NASCAR, which erroneously penalized Jimmie Johnson moments before the race began. Johnson was sent to the back of the field because NASCAR believed his car failed inspection three times, but he had failed only twice.
NASCAR announced the mistake during the race and said Monday it has updated its procedures to prevent a similar mistake moving forward. Later in the same event, Bowyer was penalized for a crew member being over the pit road wall too early. The crew member was sitting on the wall with his feet touching the asphalt on pit road, which was a violation, even if it seemed extreme.
Now Harvick's team has been rocked by a penalty that may change the composition of the final four drivers racing for the title. Harvick, along with Kyle Busch and Martin Truex Jr., is part of NASCAR's so-called Big Three that dominated the season through a stretch of summer racing. All three were expected to race for the championship, and none is qualified for Homestead yet with one race remaining.
"It is not our desire to issue any penalties, but we'll do so when necessary to ensure each race and championship is contested on a level playing field," Miller said earlier Wednesday. "We will now return our focus to Phoenix, and the battle for a championship."
NASCAR later allowed Miller to answer questions about Harvick's penalty because of the magnitude of the situation. NASCAR had moved away in recent years from detailing infractions publicly.
Also Wednesday, NASCAR penalized the teams of Ryan Blaney and Erik Jones, who already have been eliminated from the playoffs.
Blaney crew chief Jeremy Bullins was fined $50,000, and car chief Kirk Almquist was suspended for the next two races. Jones crew chief Chris Gayle was fined $50,000 and car chief Jason Overstreet was suspended the next two races.
It took until Wednesday for the penalties to be announced because the cars were in transit Monday from Texas to North Carolina. Inspection was on Tuesday, and the teams do the actual teardown themselves. Once the Harvick violation was discovered late Tuesday, NASCAR had to examine whether the violation was correct and didn't release its findings until the next day — two days before Harvick and his interim crew chief and car chief will practice at Phoenix.
---
---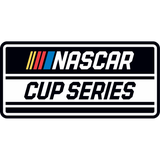 Get more from NASCAR Cup Series
Follow your favorites to get information about games, news and more
---