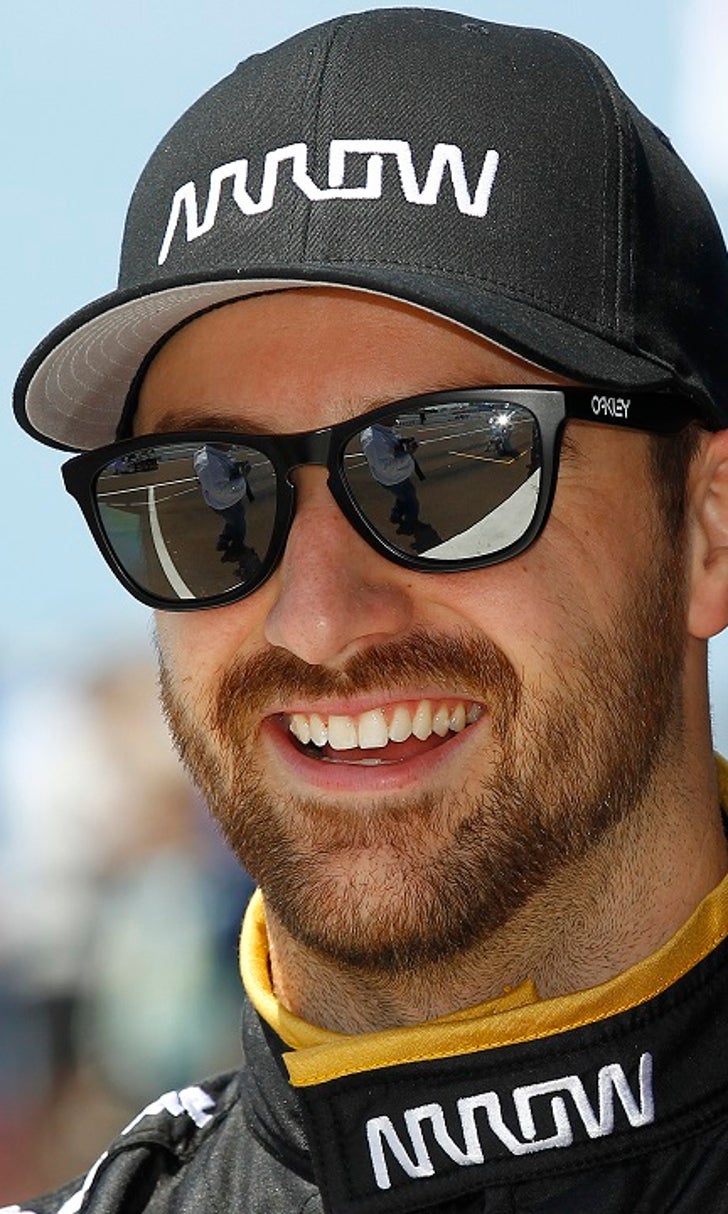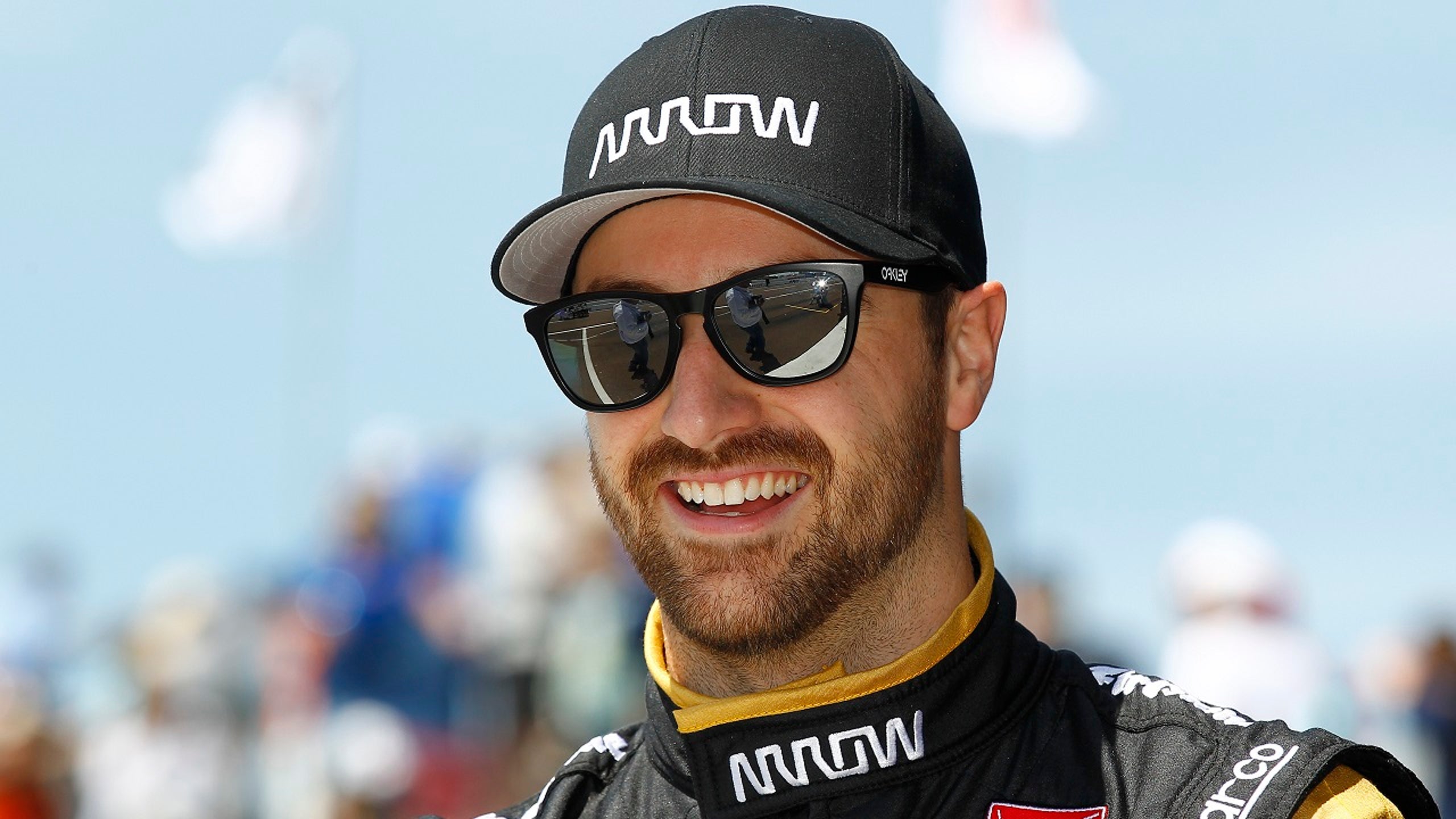 Injured driver Hinchcliffe named as grand marshal for Toronto race
BY foxsports • June 11, 2015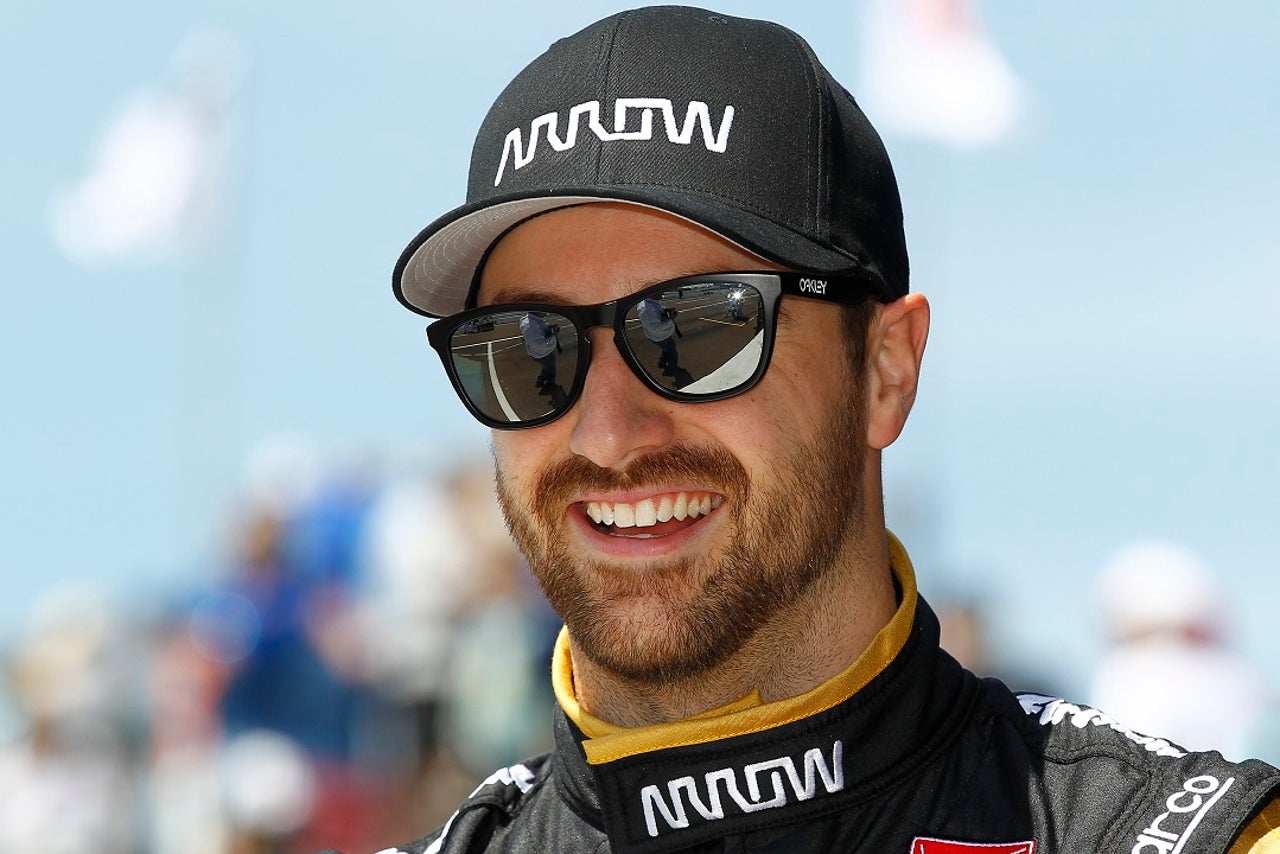 TORONTO -- Injured IndyCar Series driver James Hinchcliffe will be part of Sunday's Honda Indy Toronto in his hometown, but he will not be behind the wheel. Instead, Hinchcliffe has been named the grand marshal for the race after he was medically cleared to travel from his current residence in Indianapolis, Ind.
Hinchcliffe, who grew up in the Toronto suburb of Oakville, will perform the standard grand marshal duties that include giving the famous "drivers, start your engines" command to start the afternoon Verizon IndyCar Series race on Sunday.
"I'm looking forward to being back home in Canada and attending the Honda Indy Toronto with Schmidt Peterson Motorsports this weekend," said Hinchcliffe. "It will be a strange feeling for me not lining up on the grid this year, but being the grand marshal is a role I'm honored to fulfill and I'm excited that I'll play a role in the proceedings on Sunday."
Hinchcliffe suffered serious leg injuries in a crash at the Indianapolis Motor Speedway on May 18 during practice for the Indianapolis 500.
A suspension rod pierced through the tub of his race car, went through his right leg and into his left thigh before stopping in his pelvis. The Holmatro Safety Patrol saved his life by stopping the bleeding and cutting him out of the race car. He underwent emergency surgery at Methodist Hospital within an hour of his crash.
Hinchcliffe said on Wednesday he has no recollection of the crash or being pinned in the race car by the suspension rod. In fact, his first recollection came five days later when he was recovering at IU Health Methodist Hospital in Indianapolis.
"That's one of the first things I was curious about," Hinchcliffe recalled. "On a ventilator, I had to write on a piece of paper. I asked what happened. They told me part of the car broke. I asked which part, trying to figure it all out. I sat with my engineers. I sat with my chief mechanics. I looked at the tub.  I've been to the shop and seen the tub, seen the damage.
"It's equal parts fascinating and terrifying, to be honest. It was literally one of those one in a million situations. The part that failed is a part that we have almost no recorded failures of ever. I know a lot was spoken about mileage of pieces, this, that and the other in the aftermath of the crash. I know a lot of teams changed rockers, whether they were mileaged or not, after my accident. 
"That is literally a piece that has almost a zero percent failure rate, so it really was a bizarre situation in the first place. Obviously with the suspension coming through the tub, again, another situation we haven't seen in quite some time. Immediately there were adjustments made and bits added and things done to prevent that from happening again in the future. 
"But, honestly, I was just unlucky. At the same time I was incredibly lucky, not only for the safety team being there. As the doctors will tell you, if that piece had been five millimeters in a different direction, it might not have been a survivable injury. 
"I'm the luckiest unlucky guy."
Hinchcliffe is expected to make a full recovery from his injuries and is highly anticipating his return to racing. He has another round of surgery that he must undergo to fix damage to his lower digestive system.
"Without going into details, it's another surgery where I have to be opened from the abdomen to undo some things that were done during the emergency surgery, just to keep me healthy and safe," he said. "Unfortunately it's the kind of surgery that is of the nature that will put me down again for another couple weeks. Anytime you go into the abdomen, there's a lengthy recovery. That's kind of the difficult part to swallow. At the same time it's necessary to be done. The sooner we get that one going, the sooner I can get the rest of the recovery, get back to the gym, think about getting back into the car."
Hinchcliffe said the surgery would be scheduled sometime in the next four to six weeks.
"There's some other things that have to happen, some other bits that have to heal before we can schedule that," Hinchcliffe said. "But based on the progress we've seen on those areas, the doctor's confident that within the next four to six weeks we should be able to schedule that surgery. Then it should be another four to six weeks before I'm kind of back to the gym and really getting back into a full training regimen."
Because of his injury, this will be the first time since the Honda Indy Toronto began in 1986 as the Molson Indy Toronto that a driver from Canada will not be in the race.
"It's obviously an important race for Canadian drivers and Canadian team owners that we have," Hinchcliffe said. "It's incredibly difficult to be missing it. There was a time we had three races in Canada. That is something we would like to see again. There's talk about Rick and I trying to push for another race in Canada. But we'll do what we can in that sense. 
"I think Canada really enjoys IndyCar racing. The fans come out. All the races have been successful. We need to find a way to get more going up there. To have been a fan and a spectator at that race for so many years, then finally kind of making that jump to the other side of the fence, be a competitor in it for the last bunch of years, six probably, it's definitely going to be tough to not be on the grid. 
"I know I'll be back. I live to race another day. Even though I won't be there this one, I know I'll get a chance to race there again and hopefully get a chance to win. That's definitely one on the bucket list."
**
Be sure to catch Bruce Martin's Honda IndyCar Report on RACEDAY on FOX Sports Radio every Sunday from 6-8 a.m. ET.
---