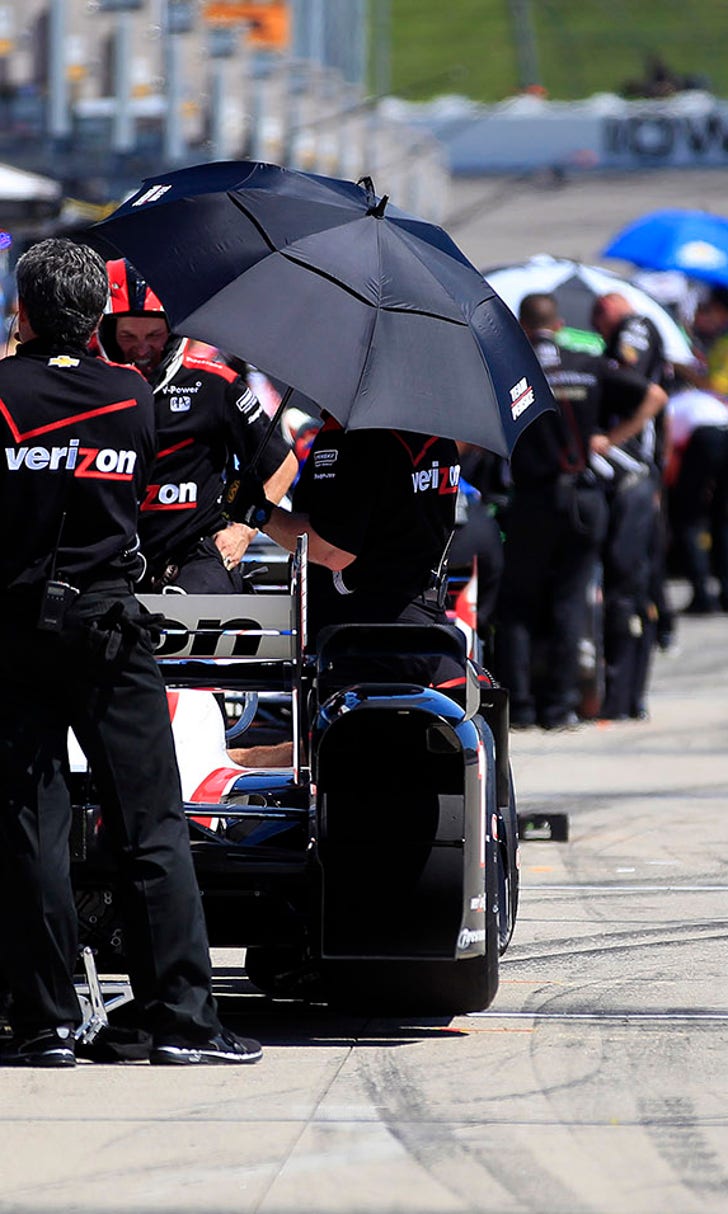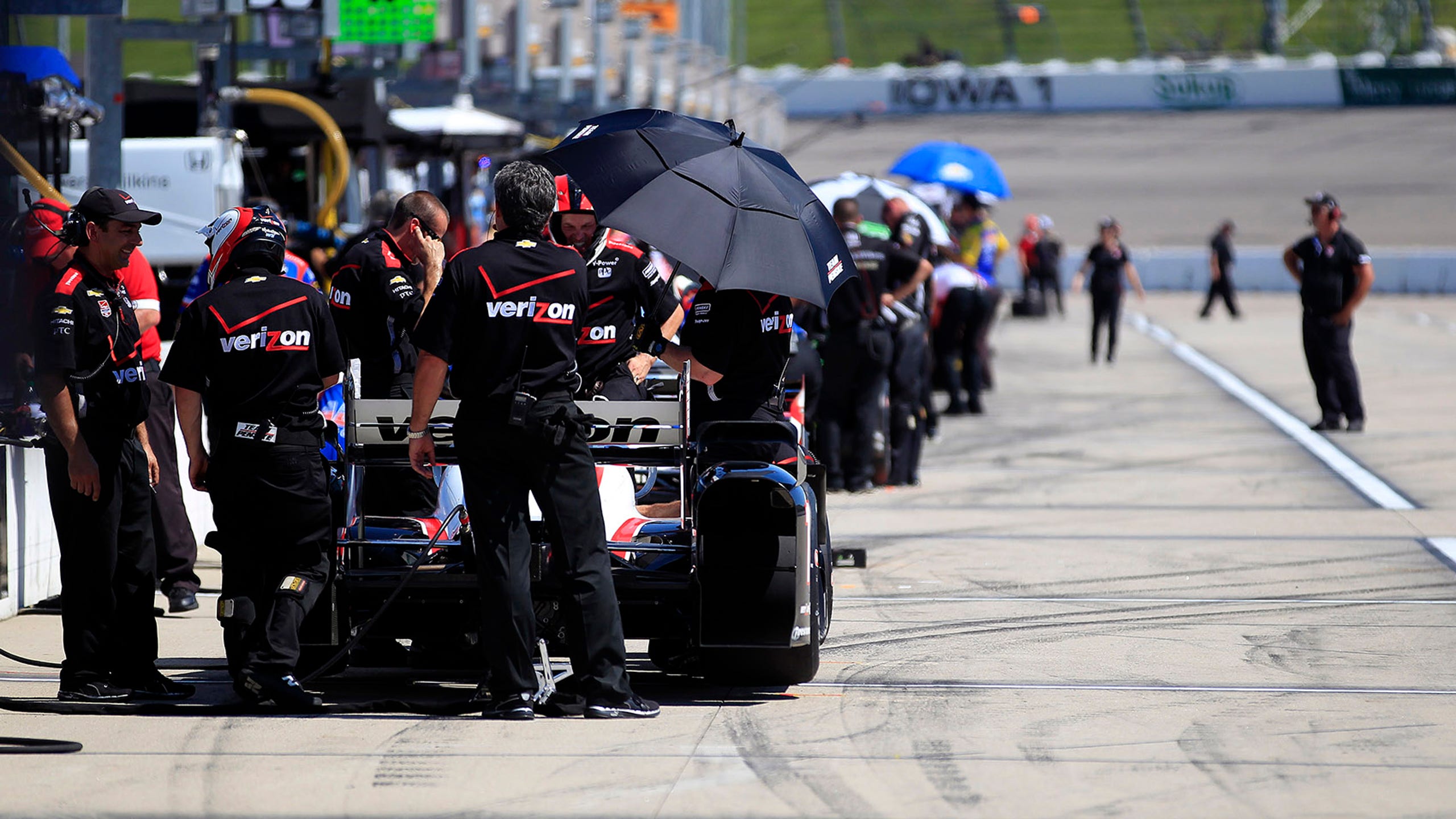 IndyCar paddock reacts to the resignation of Derrick Walker
BY foxsports • July 31, 2015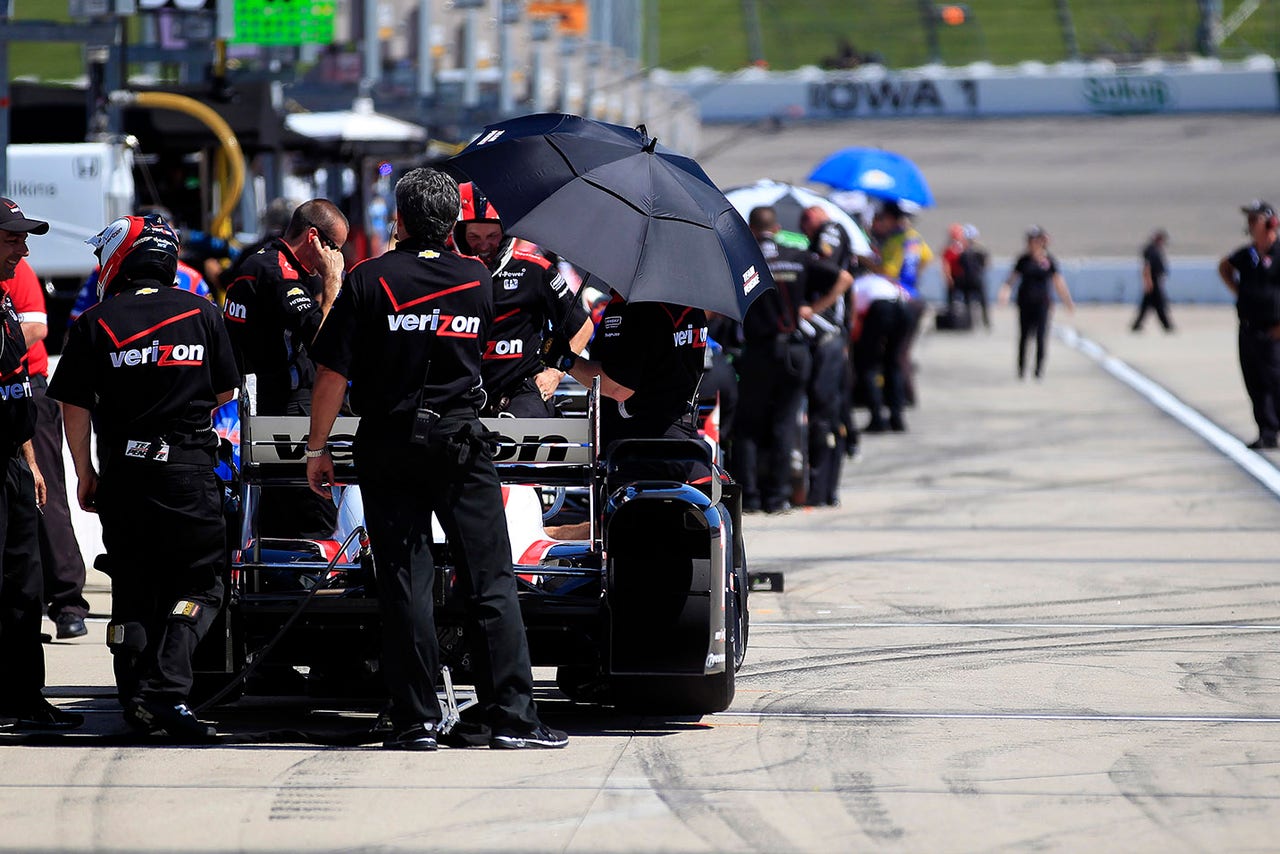 STEAM CORNERS, Ohio – Instead of talking about the Verizon IndyCar Series' points race with Graham Rahal just 42 points behind leader Juan Pablo Montoya with three races to go, the focus heading into this weekend's race at Mid-Ohio is another void in INDYCAR management. INDYCAR President of Competition Derrick Walker turned in his resignation last Friday to Hulman & Company CEO Mark Miles and his departure was announced on Thursday.
So, the focus has once again moved off the track, which is a bad thing according to some of the top team personnel in the sport.
"The series needs to concentrate on talking about racing instead of the decisions the decision makers make," Chip Ganassi Racing managing director Mike Hull told FOXSports.com. "That requires solid management at the senior level, full support from the people that fund it. We need to be talking about racing. We need to be talking about the drivers. We don't need to be talking about rules, rules-makers, why they changed the rule or why somebody left the pits with the fuel hose on their car. We don't need to be talking about that stuff – we need to be talking about racing.
"The next person who leads this thing needs to talk about racing. That needs to be the theme inside that office on 16th and Georgetown in Indianapolis. I don't know about what the internal structure as to what they need to do to make it better for all of us but we are all in this thing together. It is so divisive right now that we can't be in this together.
"It's going to take a leader who is willing to get everybody on the same oar. Until that happens, we'll replace somebody every 18 months.
"It's preposterous that that is actually going on."
Hull has been mentioned as a possible replacement to Walker because Miles is impressed with his thinking and leadership skills. Miles did say there is more than one candidate to fill Walker's position but Team Penske President Tim Cindric told FOXSports.com he would support Hull for that job "in a second."
Hull admitted that at Chip Ganassi Racing they don't agree with every decision INDYCAR makes but the team always figures out what to do to be able to race.
"What we do then is support IndyCar racing," Hull said. "IndyCar racing is what we want to do. We support the series. That is what we need to have everybody doing. We have a ton of people with opinions on what the INDYCAR office should do but how many of them are going to go to work there? None.
"We have all these experts that take shots at Derrick Walker, Brian Barnhart and Mark Miles but none of them have stepped up to the Human Resource office and asked, 'Hey, can I have that job?'
"That's the problem I have with it. People need to support the system whether it's me, Chip Ganassi, Tim Cindric, a mechanic, a truck driver, an engineer or somebody working in hospitality – we need to start supporting the brand. I'm not running for office when I say that, that's what needs to happen.
"Unless that happens you won't have anybody to write about because we won't be around much longer."
Whether Hull becomes the man who replaces Walker remains to be seen but it's obvious he realizes the sanctioning body needs stability and much fill the void created by Walker's departure.
He doesn't like to see a man with Walker's reputation leave INDYCAR as a defeated individual.
"I'll tell you how I feel – I'm saddened," Hull said. "I'm saddened because Derrick Walker has an enormous passion for IndyCar racing and he has the experience to do a really, really good job for IndyCar racing. I'm sincerely disappointed to hear that he has made a decision to step away from the job he has at INDYCAR because all of the things he has put into place – give him the opportunity a year from today he might look at it differently.
"I think it's going to be pretty hard to find somebody that has all the attributes and integrity that he does have to do that job."
One of Walker's biggest critics has been team owner Michael Andretti, who believed the introduction of aero kits this season has been a disaster, created a competitive imbalance between the Chevrolet and Honda teams and has been an "enormous waste of money" for the teams and the two automakers. He expressed his reaction to Walker's resignation privately but did say, "Life moves on and so will INDYCAR."
Hull isn't so sure Walker should be blamed for the aero kits because it was actually an idea that carried over from the previous regime led by Randy Bernard, who was ousted as INDYCAR CEO in October 2012.
"Let's face it, Derrick inherited the aero kits," Hull said. "That he and his technical group decided to do with them defines where we are today with them, not only the investment in time but the financial investment for the manufacturers and owners. They did everything they could to administer the aero kits the best way possible with everything that is going one.
"Do we have a problem with the aero kits today? I would say now we have an on-track product that defines the two OEMs and the parts supply is caught up. I don't think we have a problem. People want to continue to talk about the problem we had rather than talk about them in the present tense. No question about it the aero kits had problems at the beginning of the season but not now."
Cindric has also been outspoken about some of Walker's decisions but admitted he was surprised to hear that it came to this point.
"It's not fair of me to speculate on the reasons why he resigned," Cindric told FOXSports.com. "The guy has had a long career and has done a lot for the sport. I don't know how long his agreement was. I have no idea. It's unfortunate that at this point in time but maybe Derrick felt it was best that if he's not coming back it was time for the series to start looking for somebody else.
"Derrick has done a lot for the sport and the sport has done a lot for him. We were supportive of him taking over the position because of all the experience that he has. It's hard to find somebody for that position who had that experience."
Three-time Verizon IndyCar Series champion Scott Dixon believes Walker was in a tough position.
"I think ideally they don't want to be changing management all the time," Dixon told FOXSports.com. "It's one of the most difficult jobs in racing. The aero kits are competition but did IndyCar need it? Probably not. Was there a lot of money spent? Yes. Lots of people believe instead of spending millions of dollars on the aero kits the same amount of money to market the sport may have helped a lot more.
"Race Control needs a revisit after this year. I don't know the best way to do it, though. Do you control it the way Formula One does it? A lot of people think that is too restrictive, too.
"I would be shocked if Mike Hull took that position because he has a very good thing on this team. He is a competitive person. That would be Mike's choice. There are a lot of names right now to consider but it does take time to fill that position with the right person."
Defending Verizon IndyCar Series champion Will Power worked for Walker when he was a team owner and has been at odds with the man when he's been singled out and penalized. At times this season Power believes Walker has unfairly focused on his antics with some stiff penalties.
"I think it's difficult to find a guy with that much knowledge in the sport that has been around as long as Derrick for that position and I think he did a really good job," Power said. "To me Derrick helped improve the series. The stress he goes through at his age, it's a thankless job. I think Derrick would rather enjoy the later stages of his life.
"I think the series is better off with him than without him. He had an understanding of the whole picture."
Power does have faith in the ultimate authority at INDYCAR and believes a proper choice for Walker's replacement will be found.
"INDYCAR will find the right person and move forward in the right way," Power said. "I think Mark Miles does a pretty good job putting the right people in the right places and I have full faith in the job he is doing."
Ryan Hunter-Reay is the 2012 Verizon IndyCar Series champion and 2014 Indianapolis 500 winner and thought Walker did a good job.
"When you have big technical changes like we have with the aero kits and one side is lobbying the other side, it's a tough position to be in," Hunter-Reay said. "I really enjoy it when the news isn't about something off the track.
"Derrick did his time here and I hope everyone doesn't ask about it because I'm trying to focus on my driving. The aero kits are here and we have to deal with what we have. I haven't been a fan of some of Derrick's calls but I can sympathize with his position a little bit. It's a tough position to be in. When you have a major technical swing like we've had here it's a tough position for him to be in."
Kyle Moyer is the team manager at Team Penske and said he is disappointed with Walker's departure.
"It's going to be a big loss any way you look at it because he understands racing from an owner's standpoint, a manager's point and a driver's point and that is three big things you need to find in somebody for that position," Moyer said. "We've had the three best TV shows in a long time, three of the best races we've had in a long time and the championship race is incredible. Those are all pretty good plusses and here we are talking about a minus.
"It's something you don't want a downer on."
**
Be sure to catch Bruce Martin's Honda IndyCar Report on RACEDAY on FOX Sports Radio every Sunday from 6-8 a.m. ET.
---