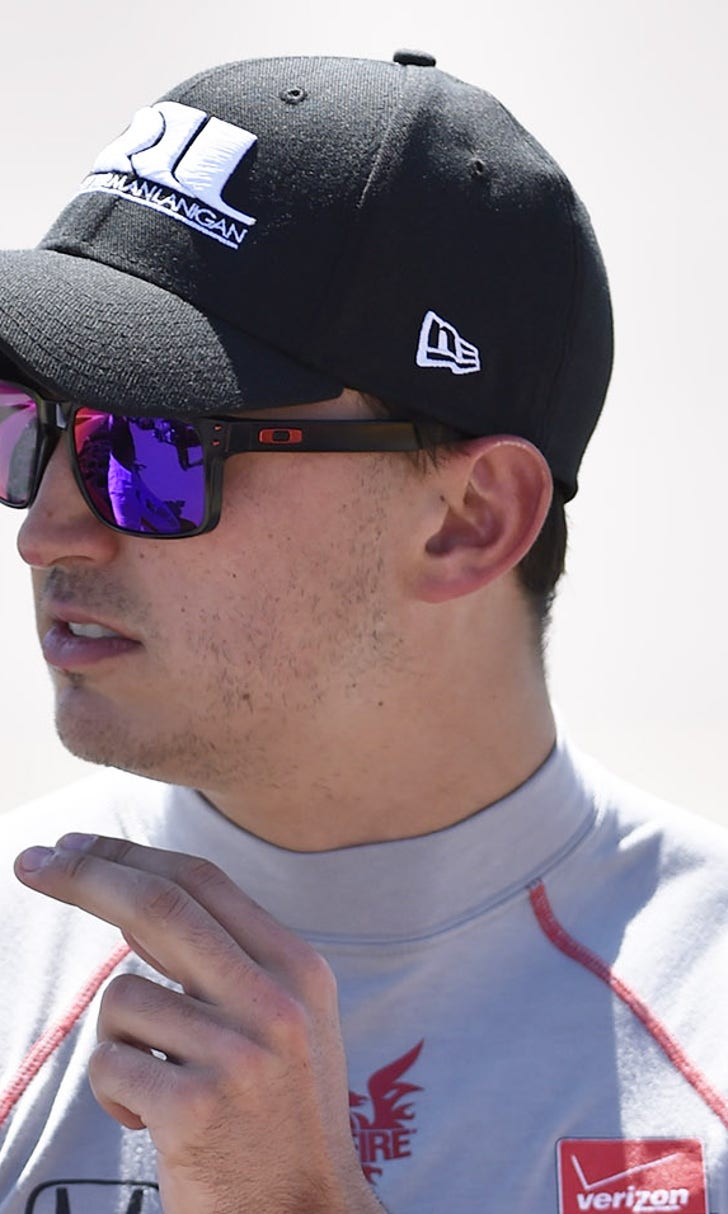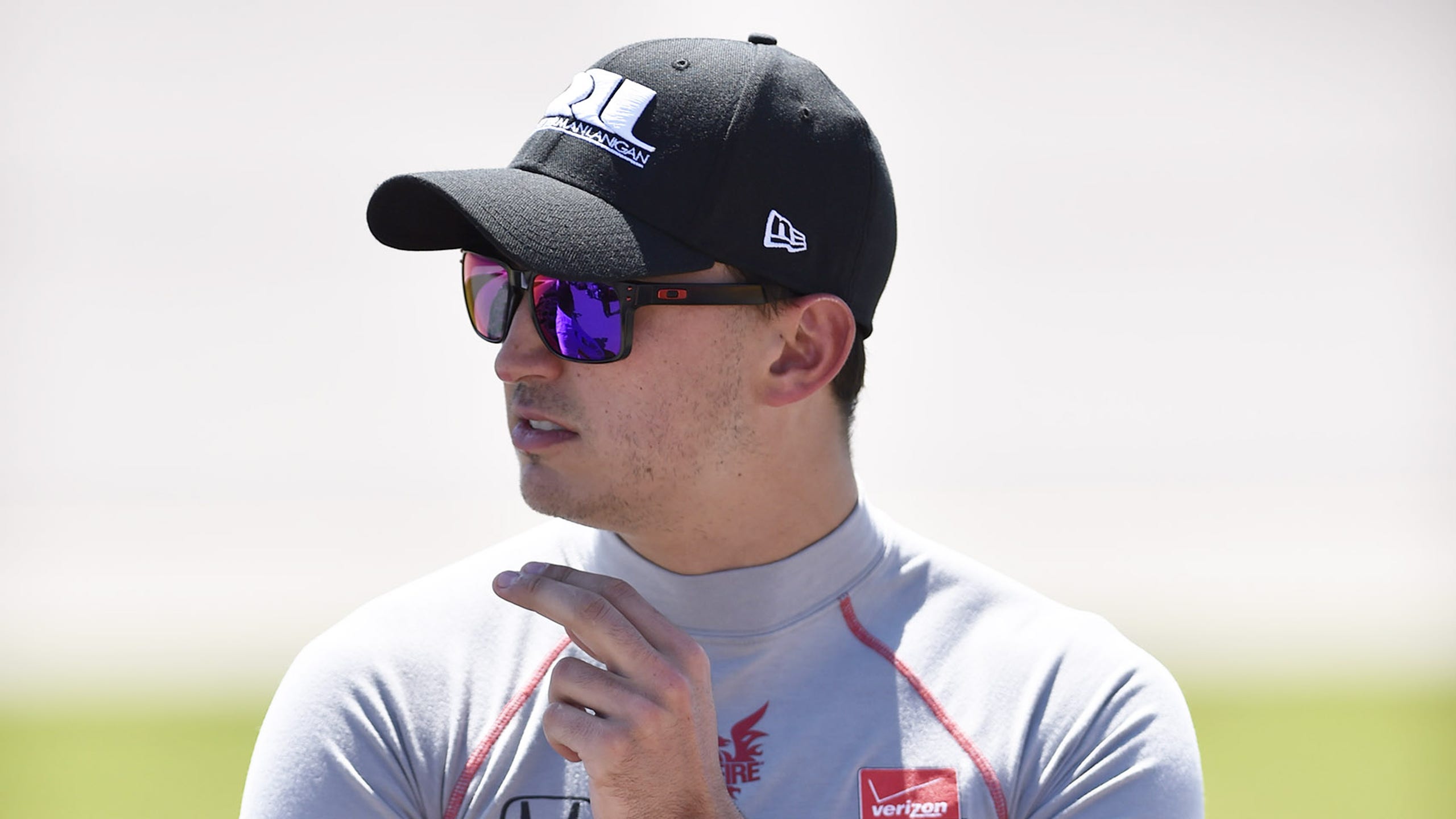 IndyCar: 'Nothing to lose' as Graham Rahal closes in on title hunt
BY foxsports • July 30, 2015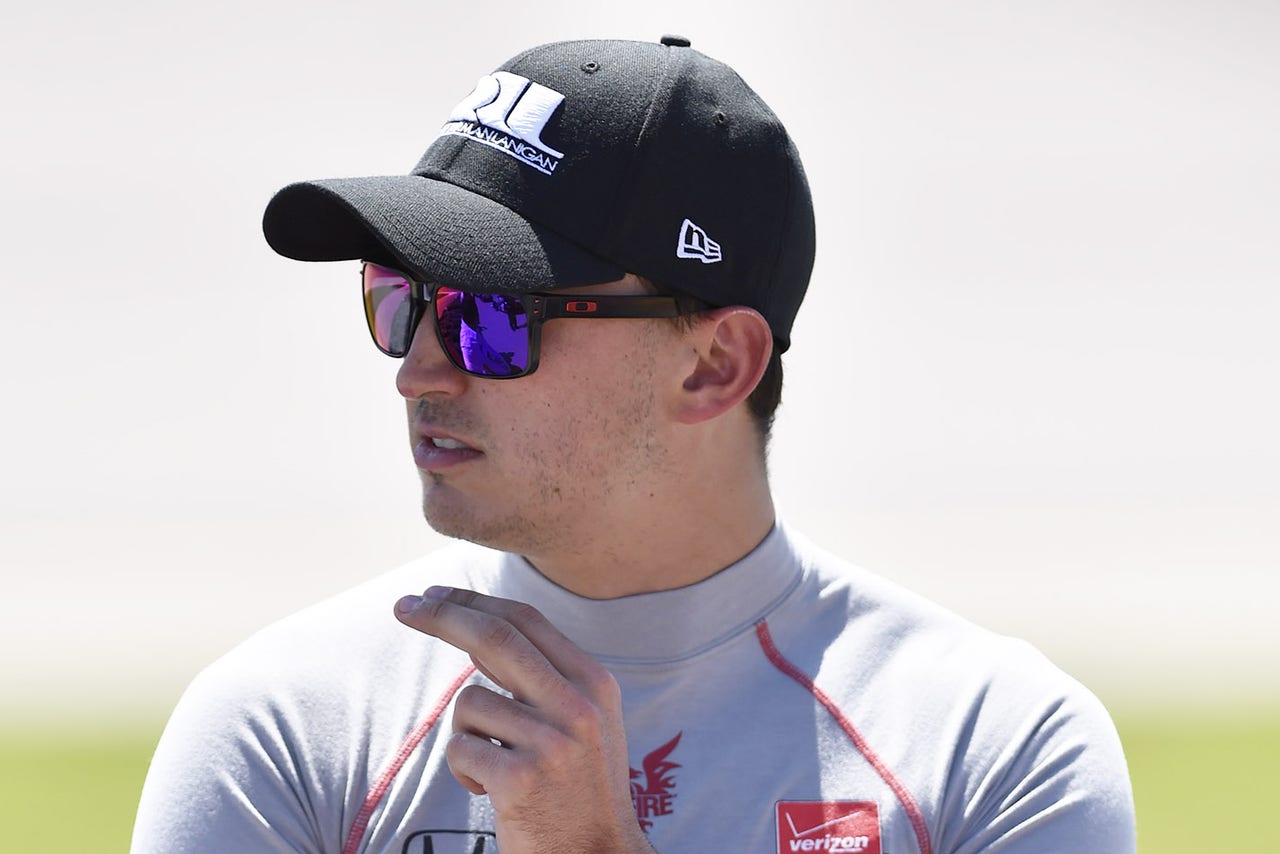 STEAM CORNERS, Ohio – Graham Rahal is hoping a return to the Mid-Ohio Sports Car Course for Sunday's Honda Indy 200 at Mid-Ohio can bring him even closer to his first Verizon IndyCar Series championship.
Rahal, who as a kid practically grew up at Mid-Ohio watching his father Bobby race in the 1990s, is just 42 points behind Verizon IndyCar Series points leader Juan Pablo Montoya of Team Penske with three races left in the 2015 season. But he must fend off Target/Chip Ganassi Racing driver Scott Dixon, the defending winner at Mid-Ohio who has won five of the eight times he has competed at the 13-turn, 2.258-mile road course.
Rahal is driving for the single-car Rahal Letterman Lanigan operation and is the top-performing Honda team this season. The 26-year-old driver from nearby New Albany, Ohio who now lives in southern California with his fiancé, NHRA Drag Racer Courtney Force, has been able to place himself within reach of a championship by consistently finishing in the top five.
"Other than the Indy 500, the one race I would love to win is my home race," Rahal said. "I'm very proud to be from Ohio. I'm a huge Ohio State Buckeye fan. To me, that track, the connection I have with that venue, is really a big part of why I am doing what I am and what I love.
"Being around Mid-Ohio as a kid, camping out, ironically enough, going to Steak 'n Shake all those nights right down in Mansfield. It's a lot of the memories that created my bond with Indy car racing, one of the big loves I've had with it. To go back there, to compete there, is very, very cool. Being in this position, in a position to win a championship, is something I truly never dreamed of. Hard to believe we're in the battle now.
"I'm looking forward to hopefully having great crowd support both at the race and also for our Steak 'n Shake appearance Thursday night. It should be a lot of fun."
Rahal's team is owned by his father, 1986 Indianapolis 500 winner and three-time CART champion Bobby Rahal, television funnyman David Letterman and Chicago industrialist Michael Lanigan.
Letterman helped secure the Steak 'n Shake sponsorship for Rahal's No. 15 Honda and the company even has a "Graham Rahal Shake" on its menu in its 65 Ohio restaurants throughout the month of August.
Rahal is hoping to "shake" things up in the Verizon IndyCar Series championship in the season's final three races.
"I think our Steak 'n Shake Honda team is in great shape right now," Rahal said. "Coming into Mid-Ohio, Sonoma, for instance, places we were very strong last year, areas I think we can definitely compete with the Penske and Ganassi boys, which is ultimately what we're trying to do here, is beat those guys. I think I feel pretty good about it.
"Pocono is a place that would have concerned me before. But as we look at our year thus far, we made one little slip-up, didn't run enough downforce at Texas. Being a single-car team kind of hurt us there. But everywhere else, we've been fifth at Indy, obviously first, third, fourth in the last three. I feel good about Pocono, too.
"However, Juan won there last year. We know we're going to have to be on top of our game to go back and beat him again there."
The natural terrain Mid-Ohio Sports Car Course provides for great racing but with limited passing opportunities. That is why Rahal and his team realize Saturday's knockout qualifying session will be important because of how vital it is to start up front.
"It will be big," he said. "Mid-Ohio in particular, it will be extremely important for us to qualify well, but we haven't really had too many issues this year. I don't want to start any further back than the top six to give ourselves a realistic chance of victory. At the same time we've put ourselves in some pretty bad spots before, like the Grand Prix of Indy, and worked our way through it."
Races at Mid-Ohio have also featured some creative pit stop strategy and stretching fuel mileage. That could play into Rahal's favor.
"I think one of the positives of the Honda is the engine, the fuel efficiency is tremendous," Rahal said. "That's really helped us in races. I think that can play out very well for us if you look at the last two. We almost won Sonoma last year, came up a lap short. If we kind of follow that plan again, I think we'll be just fine, I really do.
"Now, Mid-Ohio always tends to turn into a fuel race. If that's the case, again, I feel very positive about the Honda over the Chevy. Just have to see how this all plays out. But look, I'd be lying to you if I said I was fine qualifying 10th or 12th like we've done. It's been a frustration, a disappointment. It definitely makes our lives a little bit harder. We definitely want to put ourselves as far forward as we can."
Rahal's success this season has been impressive and his most recent string of impressive finishes, beginning with the June 27 MAVTV 500 victory at Auto Club Speedway in Fontana, California, have come without his father being present.
"To be honest with you, my dad's been on vacation the last two weeks. I haven't even heard from him," Rahal said. "He hasn't been at the last three races. Maybe that's the way he wants it to be. But definitely haven't heard much from him. We haven't talked much about it. Frankly, that's kind of fine. We allow it to go the way that we have. You know, things have been pretty good lately.
"I would love to have him here, love to see him be a bigger part of this and everything else. But it hasn't played out this way thus far. He hasn't said much. I know he trusts in us, trusts in myself, this team. Maybe he's happy just kind of letting it go that way.
"We won in Fontana without him. We had a good one in Milwaukee without him, a good one in Iowa. He kind of just said to me, 'I don't know, maybe I should just not show up the rest of the time. If this is the way things are going to go, maybe you're best on your own.'"
With more responsibility Graham Rahal has exceled. And that has him in a position to try to close the gap on Montoya this weekend at Rahal's home track.
"I think Juan has to take more of a conservative role," Rahal predicted. "It's his championship to lose. Forty-two points is a lot of points. At this point I think he has to be more conservative, just get to the end. We're more in an attack mode.
"We have nothing to lose and we're going to try to catch him as quick as we can."
**
Be sure to catch Bruce Martin's Honda IndyCar Report on RACEDAY on FOX Sports Radio every Sunday from 6-8 a.m. ET.
---