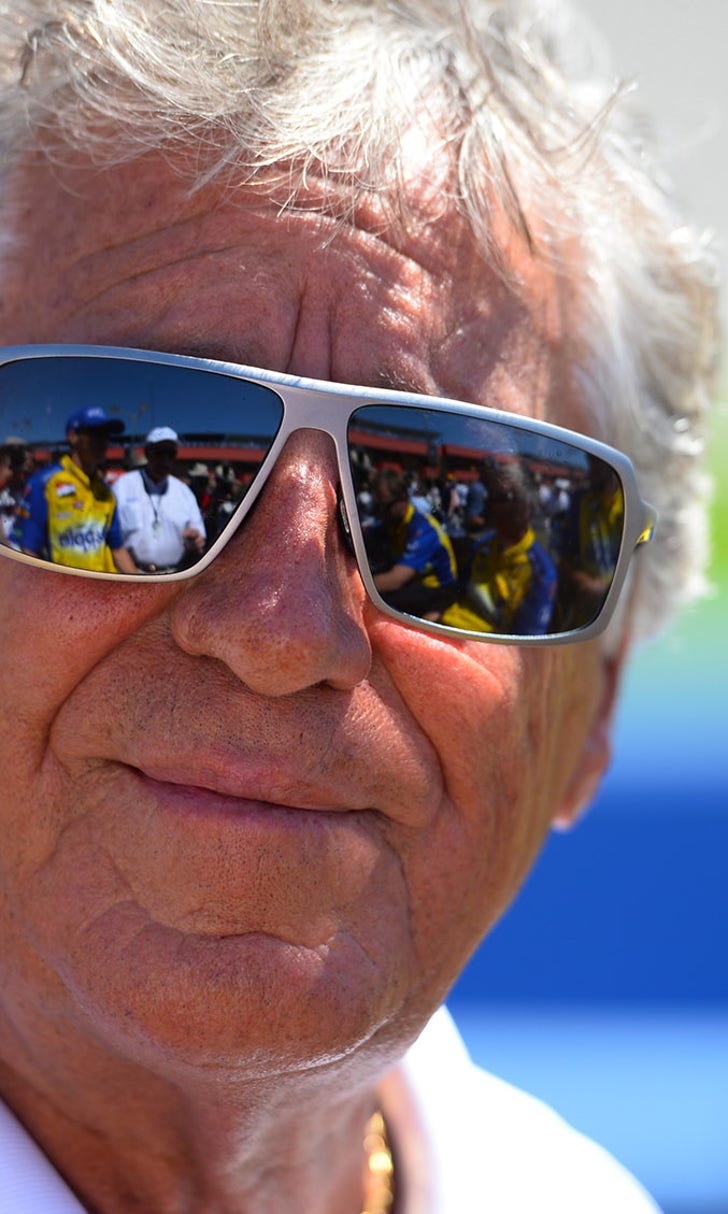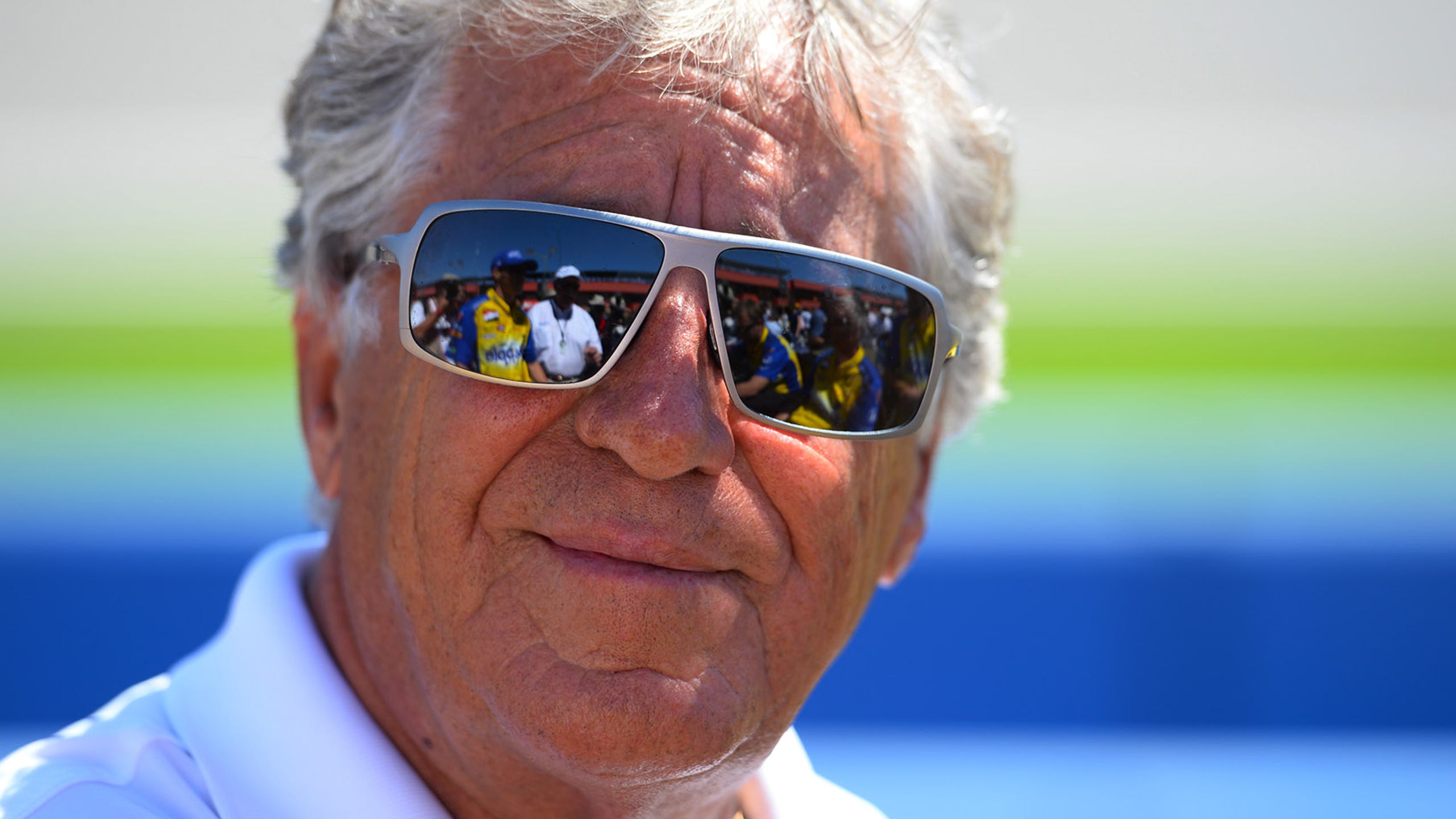 IndyCar 2018 by Mario Andretti
BY foxsports • December 16, 2014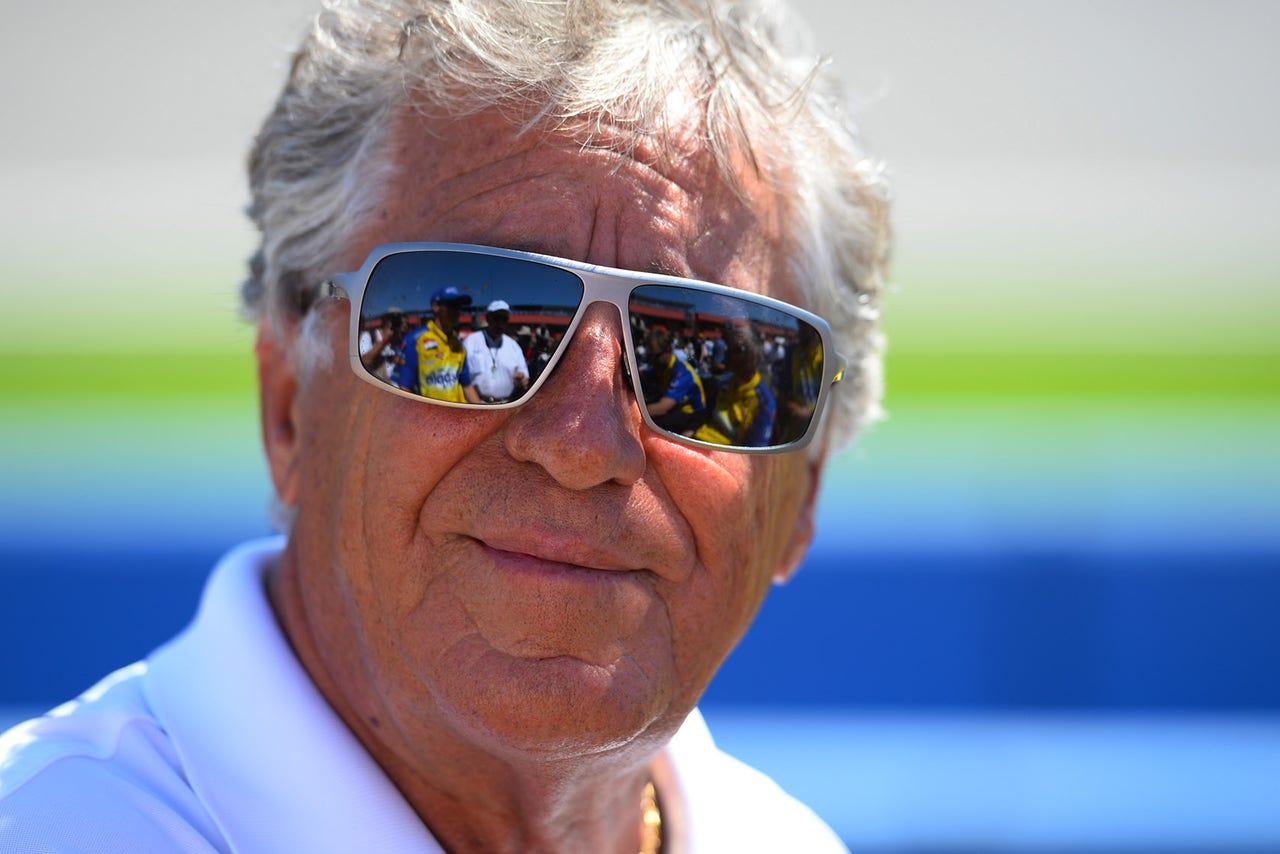 Earlier this week, Mario Andretti sat down with RACER's David Malsher to talk about what he'd like to see in IndyCar by 2018.
With the next-generation IndyCar due to start racing in 2018, RACER is running interviews with "the great and the good of IndyCar past, present and future" and asking fans to email Indycar2018@racer.com all to discuss what they think IndyCar should be like in 2018.
"IndyCar president of operations and competition Derrick Walker has been not only supportive of this project, he has vowed to read responses from readers and experts alike," writes David Malsher. "We can be certain, too, that he'll share these with the appropriate departments within IndyCar."
Malsher: Something tells me that one of the things you want changed far sooner than 2018 is the schedule and in particular, the length of the calendar…
Andretti: Ha, you've got that right. I cannot come to terms with the reasoning for ending the season so early. I'm holding back as much as I can because you don't want people to see you bad-mouthing something we all loveand support. But let me say this: Traditionally we start in March and end in November – been like that for 50 years or more – and the group that follows us are from the same fanbase as Formula One and NASCAR, not football or basketball. So IndyCar needs to be there for the same length of time as our real series rivals, not outta sight, outta mind. And it bothers me that I don't hear a lot of screaming from the teams or the drivers about this. I tell ya, if I was active today, I'd be up in arms. Everything we have is invested in this. This isn't something we just pick up for two or three years and walk away. It's vital that we make the Verizon IndyCar Series sustainable, a long term success, and a schedule that only goes from March to August isn't going to do it. That's my belief.
I assume also that you're against double-points for certain races…
Yes because one of the reasons CART happened was because – as Dan [Gurney] said at the time – the way USAC had it set up meant the Indy car season was the Indy 500 and a bunch of minor-league races. That's the way it came across; nothing was done promotion-wise for the other races except what the track promoters did for themselves. No one except the diehard fans and the local people to the tracks knew we were out there, busting our asses at Trenton, Phoenix, Pocono, and so on, all through the year. It was like the season began and ended with the Month of May. So I think it's going backward to have certain races worth double points, making them more important than the others. Sure, let's have a Triple Crown of 500-mile races, but make them big money-wise; don't make them worth more points. What's a race promoter of one of the non-double races supposed to think of that?
Agreed 100 percent. Hopefully this gets changed very soon. As far as the car is concerned, what do you think needs to be the priority for 2018?
I have a tough time dreaming up something from a blank piece of paper. In all my years, I spent the off-season like an expectant father, waiting for the baby to arrive, not creating it! I was lucky enough to race at a time when there was a new car for each season and I'd be looking to the engineers at Lola or Lotus or Clint Brawner or whomever, to come up with something that would wow me. I had a little bit of input in the construction of the Lotus 78, in fact, but generally that was not my scene. The way I see it, when you're surrounded by people you believe in, you let them go do what they do best. Then I'd look at their work, and listen to the principles behind it, and think, "OK, now it's down to me to make it talk." So I've never had what you'd call creative ability; I was the guy relaying what the car needed, what I wanted it to do, and then taking what the engineer had built for me and making it talk my language.
Quite honestly, there will always be arguments for and against, and it's up to IndyCar to decide what's viable. As a team owner, Michael [Andretti], for example, will argue against constant technical development on the grounds of cost. Personally I would love to see the cars with a basic chassis but teams have an ability to personalize the bodywork, within certain rules like Formula One, but allowing creativity, so the cars aren't just about paint-job vs. paint-job. As Michael says, from a cost factor, that might not be feasible and also there are worries about how it will affect the racing. These aero kits, for example, may hurt the on-track product: the Honda may have a better road course package, the Chevrolet may have a better oval package, for example – but either way, the field is going to be split. And that's after three seasons – and I don't think anyone can argue this point – of IndyCar racing being as competitive as we've ever seen it. It's been fun to watch wherever they go, on all types of track.  
I'm worried about the aero kits being so efficient on ovals that we return to crazy IRL pack racing, when what's actually needed is what we've talked about before – a bigger difference between terminal speed on straights and apex speed.
Yeah, and I think that's true; I want to see the drivers backing off for the turns because it brings a lot more driver skill into it. But it's a tough one in many ways because to make that happen, we'd need a lot more horsepower rather than removing downforce. Some of the best Indy car races we've seen have been in the last three years because in this car, you can follow your rival closely. So do we make it a better show, or do we do something that separates the men from the boys?
You could argue that on the ovals, the cars are too easy to drive, especially at Indy. If you gave me a decently set up car, I guarantee you I could be flat all the way around the Speedway after a couple laps, and that's not right and not something you could have done in the 1990s! But at least during the race you do still have to back off, it's still a challenge, and the racing's still good. So where do you tweak the car to get it more challenging for qualifying but still allow them to run close on race day? I wouldn't want that job of balancing that challenge.
So-called "green technology" – is that something IndyCar needs to embrace with the 2018 car? Would that attract more manufacturers in or would it drive the current manufacturers away complaining about costs? And would it attract more fans if IndyCar could boast about its green credentials?
The people who run IndyCar have always got to look at the trends, because it's essential to keep the manufacturers interested, to see whether "green" is the way they want to go. Sometimes, whether you like it or not, you've got to slide in a certain direction according to what the manufacturers want. I think it's probably inevitable that hybrid units will eventually be the way to go. Whether that's for 2018, I don't know.
The sad thing is the lack of sound that used to be such an important part of the spectacle. It's politically incorrect to say that in Formula One at the moment because no one wants to admit how much they lost; can you imagine the difference in the grandstands as last year's cars and this year's cars went by? Fortunately IndyCars still sound good, there's no Energy Recovery System, so you get that nice whistle from the turbos. They could do with a higher rev limit so we could really hear how good the engines sound, but if the engines have got to do more than 2,000 miles, you can't have a 15,000 rpm limit.
Anyway, we all know we need the manufacturers, they're vital to our sport, their brands bring credibility and they invest and market the sport, so if that means some of us purists cringe a little bit because the manufacturers want hybrids or ERS, then we've got to suck it up. Nothing stays the same and so we have to accept that; we can't live in the past.
The talk about closed cockpits on open-wheel cars is becoming more regular and lasting longer, to the extent that I now think it's only a matter of time. Should that time in IndyCar be 2018, and how would you feel about it?
Well, I'm all for safety and every race series in the world should make safety a work in progress forever. But… a bubble cockpit, to me, would take so much away from the purity of the sport. Open-wheel cars should be open-cockpit. I think you can have the driver sit lower, relative to the sides of the cockpit, but still have the helmet out there. The only way I'd go for a bubble canopy would be if you could guarantee it made the driver 100 percent safe, and that's never going to happen. So no, I don't like the idea at all.
Is the current race format adequate? Would something radical like three shorter races be more appealing perhaps for those of a shorter attention span?
Huh? No, no. Why are we trying to reinvent the wheel? The product is fine. Like I said, the actual racing is better than it's ever been. And having one main event is the right way to do it. I think it's important to always give the spectators something to watch on track, and the events where you have the United SportsCar Championship and the various Mazda Road To Indy series on the bill are fantastic. It's a great package, very appealing for the fans. But have those races building to one main event, the IndyCar race is the way to do it. Breaking it down into segments, so there are three starts, three finishes… no, that dilutes it. Plus if someone sees two of the races, he may cut and run to beat the traffic so the stands look empty by the third race.
Does the IndyCar Series have enough points of differentiation compared with other top open-wheel series? Is circuit variety enough?
Yeah, absolutely. Ab-so-lutely. We still have superspeedways, short ovals, street circuits and road circuits. We could probably do with more natural road courses, to be honest, but that's something that comes down to marketing, finding a financial arrangement that can work for a circuit and for IndyCar and maintaining that and building on it over the long term. We cannot be going to tracks just one or two times and expect to build a local fan base overnight. A race is an event that has to be given the chance to become established. Ovals, as a whole, have that problem; for some reason we're not drawing the crowds we once were, even though the racing's great, even though on an oval, a fan can see the whole track from the grandstand. Part of the issue there is often the lack of action on track; not enough support series so the crowd's not getting enough for its money.
Yes, and there's also the marketing issue. It was great seeing Ryan and Will on Letterman after the 500 and after the championship, respectively. But I think better local promotion for these races is needed at the venues, way ahead of time, to get the fever building…
Yeah, but I don't think it can be sold on just the racing alone, not to the casual fan who doesn't necessarily know what he or she is watching. They need the human connection. To get a casual fan drawn in to our sport, they need to know the drivers involved, so that the Scott Dixons of this world are conversation topics at the water-cooler on a Monday morning. People aren't familiar with our drivers, and that's what I think IndyCar has done poorly and what most needs to change – spending the money to get us known. At each venue there needs to be a lot of advance work done, to expose the guys in the cockpit to people who might become interested as a result of meeting a Dixon, a Hunter-Reay, and so on. That might be enough to make them come to the track and see the race, and then carry on tuning in on TV for the rest of the season.
As far as depth of talent in the IndyCar Series, let me tell you, this is as good as it's ever been. Top quality, front to back. We've got a great mix of international talents fighting with American drivers, and there are also some really good American kids on the fringes – Sage Karam, obviously, but also more still on the Mazda Road To Indy program. And yet who knows about all this? Not enough people. Our drivers need to be brought to the forefront to tell their story. It can't all fall to the individual sponsors to do that. There has to be a core group pushing these drivers into mainstream America.
So from my point of view, the most important thing about the 2018 car, whatever form it takes, should be about not messing up the current product which is right there, really good, and just needs minor tweaks from year to year. Honestly, we've got to get out of this habit of thinking we need to reinvent the wheel all the time. What we need to do is make people aware IndyCar exists, focus on marketing it. That's how to get fans, sponsors and manufacturers to sit up and take notice.
Story originally on RACER.com.
---