IndyCar Series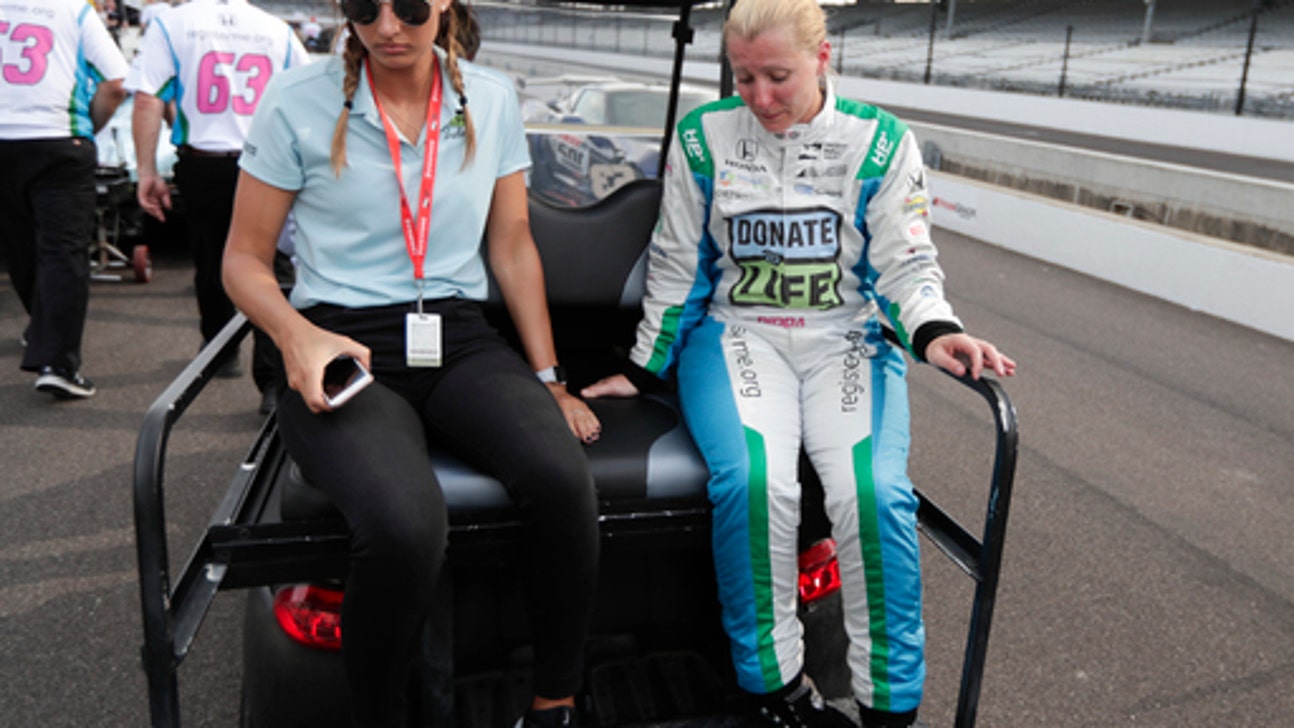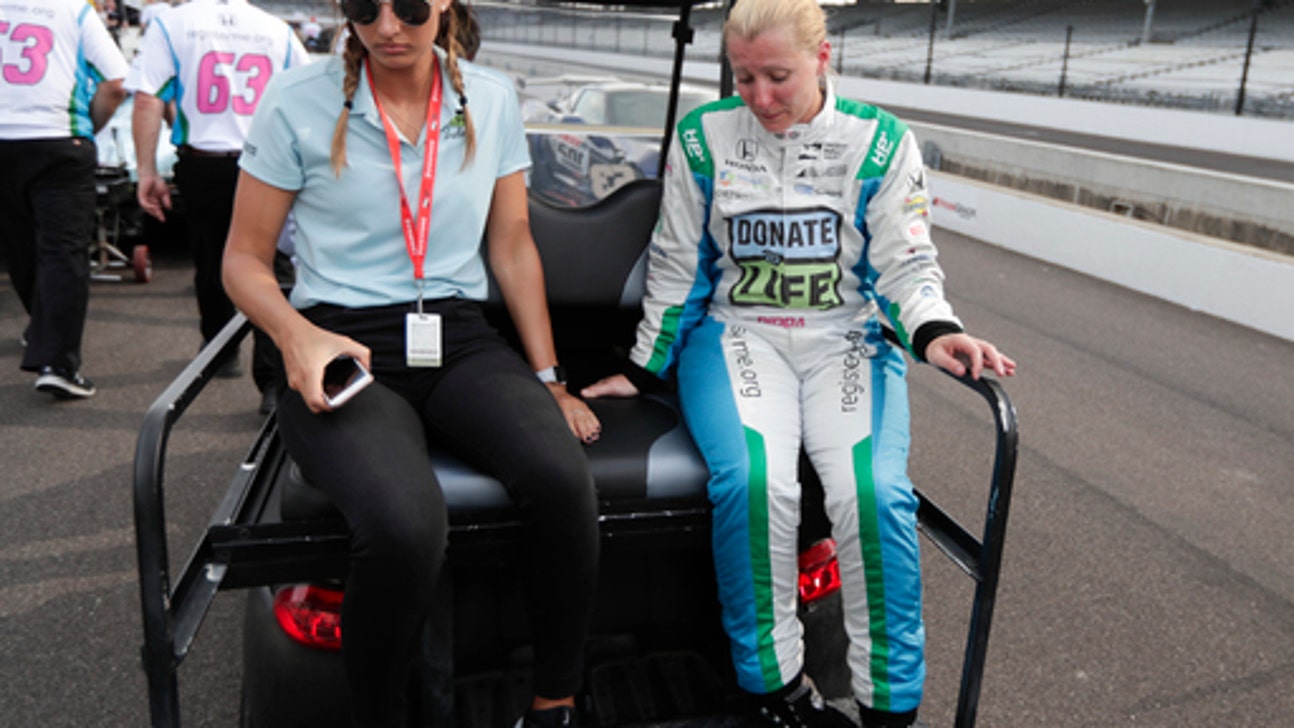 IndyCar Series
Indy 500 field won't be expanded for Hinchcliffe, Mann
Updated
Mar. 4, 2020 1:59 p.m. ET
James Hinchcliffe watched the final day of Indianapolis 500 qualifying in street clothes, refusing to lobby for someone to give him their ride for ''The Greatest Spectacle in Racing.''
Hinchcliffe was bumped from the field of 33 in the first round of qualifying, and spent Sunday at Indianapolis Motor Speedway as a spectator. Schmidt Peterson Motorsports, one of IndyCar's anchor teams, wants the popular Canadian driver in the race, but Hinchcliffe acknowledged it is unlikely he will be part of the event.
''At this point, I believe I won't,'' he said. ''I know there's precedent for doing that, but at the end of the day, every single driver in this race earned their way in and it's hard to knock someone out of that.''
The clearest path to make it in would be replacing teammate and Indy-only driver Jay Howard.
Hinchcliffe is fifth in the season standings, and missing the Indy 500 will get him zero points in a race that scores double in the championship hunt. His primary sponsor, Arrow Electronics, has its name on a massive temporary suite complex in the speedway's first turn, and he's the centerpiece of Honda's national campaign.
Not having Hinchcliffe, a crossover star because of his runner-up appearance on ''Dancing with the Stars,'' in the field is a disaster for all parties involved in his program.
And there was no immediate indication a solution was in the works. Rules prevent teams from making driver changes until qualifying ends, so the earliest Schmidt could replace Howard with Hinchcliffe is Monday. But Howard has been firm in that he won't give up the ride he raised the money to race, and qualified in the field.
Another possibility to get the two drivers bumped from the field - Hinchcliffe and Pippa Mann - on the starting grid vanished when Jay Frye, IndyCar's president of competition and operations, told The Associated Press the field would not be expanded.
It was common practice for decades for more than 33 drivers to show up at Indy and there have been scores have times a top driver failed to make the biggest race in America.
But ''bumping'' had faded away in a down economy and 35 drivers showed up at Indy this year for the first time in three seasons. It meant two would not make the race, but no one thought it would be Hinchcliffe or Mann, who is seeking to make her sixth Indy 500 and join Danica Patrick as the only women in the field.
There's another avenue, too - cutting a deal for a qualified car. That's what Andretti Autosport did in 2011 to get Ryan Hunter-Reay back in the race after he failed to qualify.
That possibility has thrust others, such as Conor Daly, into the mix. He struggled to make the cut Saturday and qualified 33rd with the slowest average Sunday. But he's worked all year to put together his Indy program, and isn't interested in giving up his seat.
''I'm not getting out unless they give me millions of dollars,'' Daly said. ''So no, I'm not getting out of it.''
Howard is like every other one-off driver at Indy. He spends all year raising money just to run the 500, and was criticized at the start of the season by rival owner Chip Ganassi as a driver not fresh enough to be participating in the event. Ganassi cited Howard's role in a spectacular crash in last year's race with his own driver, Scott Dixon, as evidence.
Howard has 13 career IndyCar starts, and his appearance in last year's Indy 500 was his first race since 2011. He's a special third entrant on the Schmidt team for Indy and will start 28th, the inside of Row 10.
Hinchcliffe is the face of a national Honda campaign that's been running all season and Honda likely spent significant money on advertising time on ABC's broadcast next week. Not having him in the race would be a blow to Honda, his championship hopes, his sponsor and the rejuvenated Schmidt race team.
The 2016 Indy pole winner acknowledged that being left out hurts - but it could be worse. He nearly died at the speedway in a 2015 crash when an artery was pierced and IndyCar's medical staff had to prevent him from bleeding to death before he got to the hospital.
''I might not be in the 33, but I also wasn't sitting in a hospital with tubes coming out of me and 10 doctors around,'' Hinchcliffe said.
---
More AP Auto Racing: https://racing.ap.org/
---
---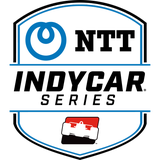 Get more from IndyCar Series
Follow your favorites to get information about games, news and more
---