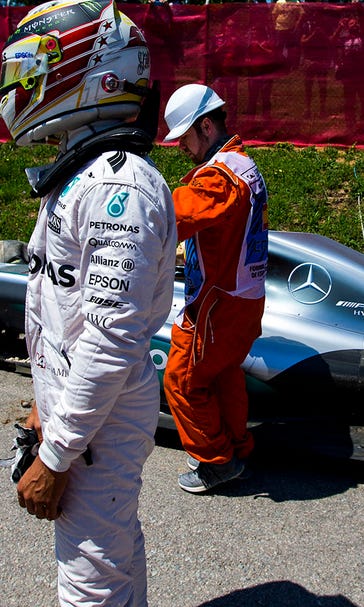 "I saw a gap and I went for it," explains frustrated Lewis Hamilton
May 15, 2016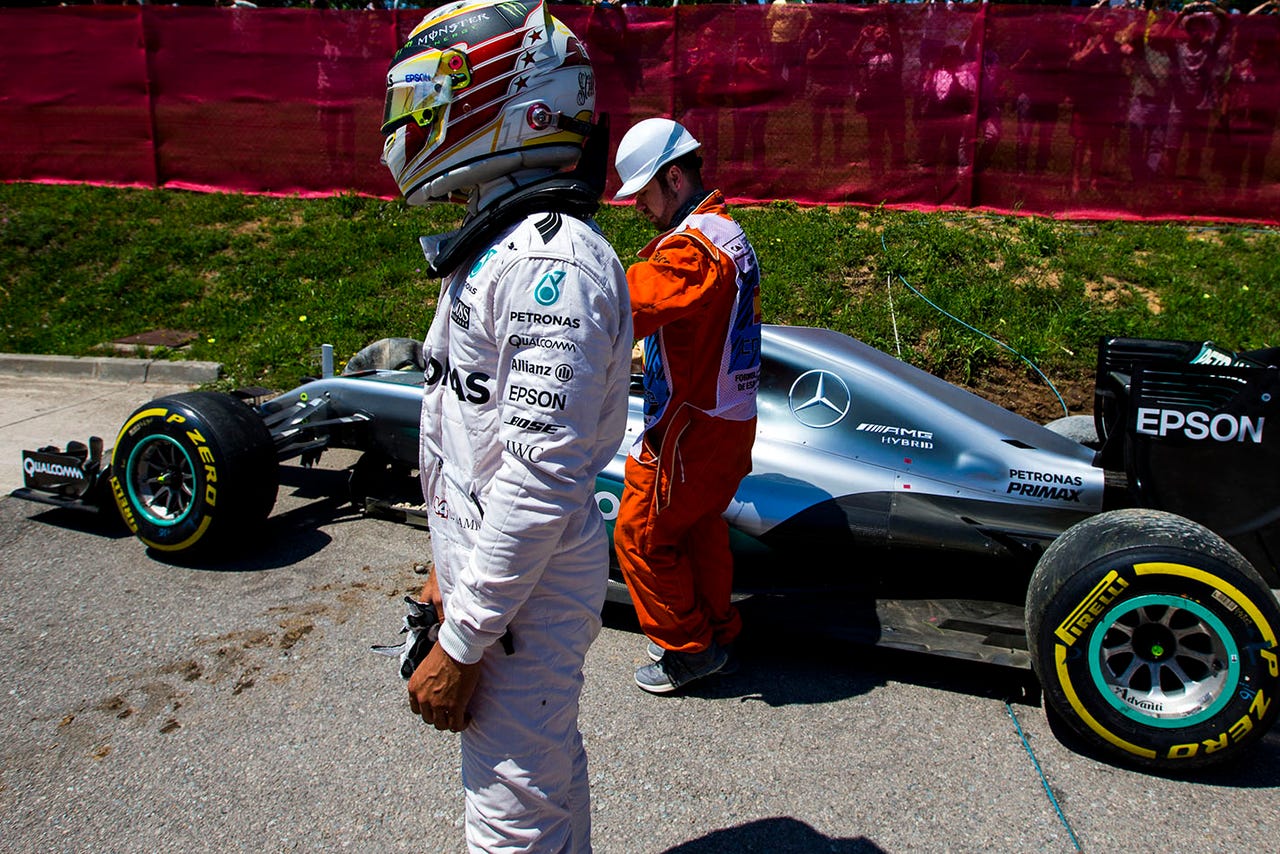 Lewis Hamilton said he simply went for the gap when Nico Rosberg suddenly slowed exiting Turn 3 at the start of the Spanish GP.
After losing momentum, as he was in the wrong engine mode, Rosberg moved right just as Hamilton attempted to pass, putting Lewis on the grass and sending him into a spin that put both cars out of the race.
"Basically I got a good start," he said. "I just got slipstreamed into Turn 1, and then through Turn 3 I was a lot quicker than Nico. Nico just happened to be in the wrong engine mode and he de-rated, which I didn't, and I was gaining at him at fairly decent pace.
"Where he positioned the car, I was a car width to the right of the racing line and at the speed I was catching him I had to decide whether to go left, which is a small gap, or right. The inside line is always the one you'd go for, there was a much bigger gap, and I went for it. 
"I got there and I had part of my wing and part of my wheel alongside within the white line, and then that diminished pretty quickly. I did what I could to avoid an incident pretty fast by going on the grass. But it all happened pretty quickly."
Hamilton said he wasn´t caught out by Rosberg´s loss of speed.
"It didn't take me by surprise, I could see the de-rate light, but then it switched off so I wasn't making any assumptions about what was going on. But I had a better run, basically, through the corner. He didn't have the power from then… He did make a switch change afterwards, but when you make that change it doesn't kick in for 100 meters or whatever at that speed. So even though he changed it, it wouldn't have made any difference."
Hamilton was keen to stress that he had apologized to the team, although he didn't want to elaborate on who was to blame after the FIA declared it a racing incident.
"I don't have any particular feelings on that at the moment. This is the first one. The real feeling I have is disappointment for the team. I'm sure everyone has an opinion about it but it doesn't make any difference, what's important is that we go to the next race and make sure it doesn't happen again.
"Today we've lost 43 points, and there's only two of us that were part of doing that. So it was apologies from my behalf that I didn't score those points for the team. These things happen in racing but it's the right thing to apologize to all these guys, just like when the engine fails they apologize to me."
Pressed on whether Rosberg was at fault, he said: "You just asked me what I felt happened and I just explained what I did. You can make your assumptions from that but I'm saying that's how I drove, that's what I did, and it wasn't a case of the door was closed yet decided to go across the grass. I saw a gap and I went for it and that's what racing drivers do."
---