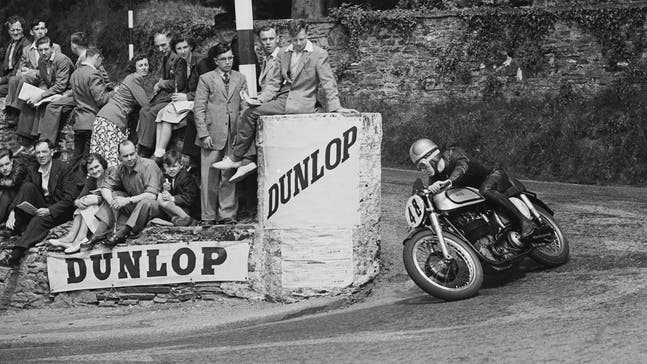 Hearse to carry Geoff Duke around his final lap of Isle of Man TT
Published
May. 6, 2015 11:42 a.m. ET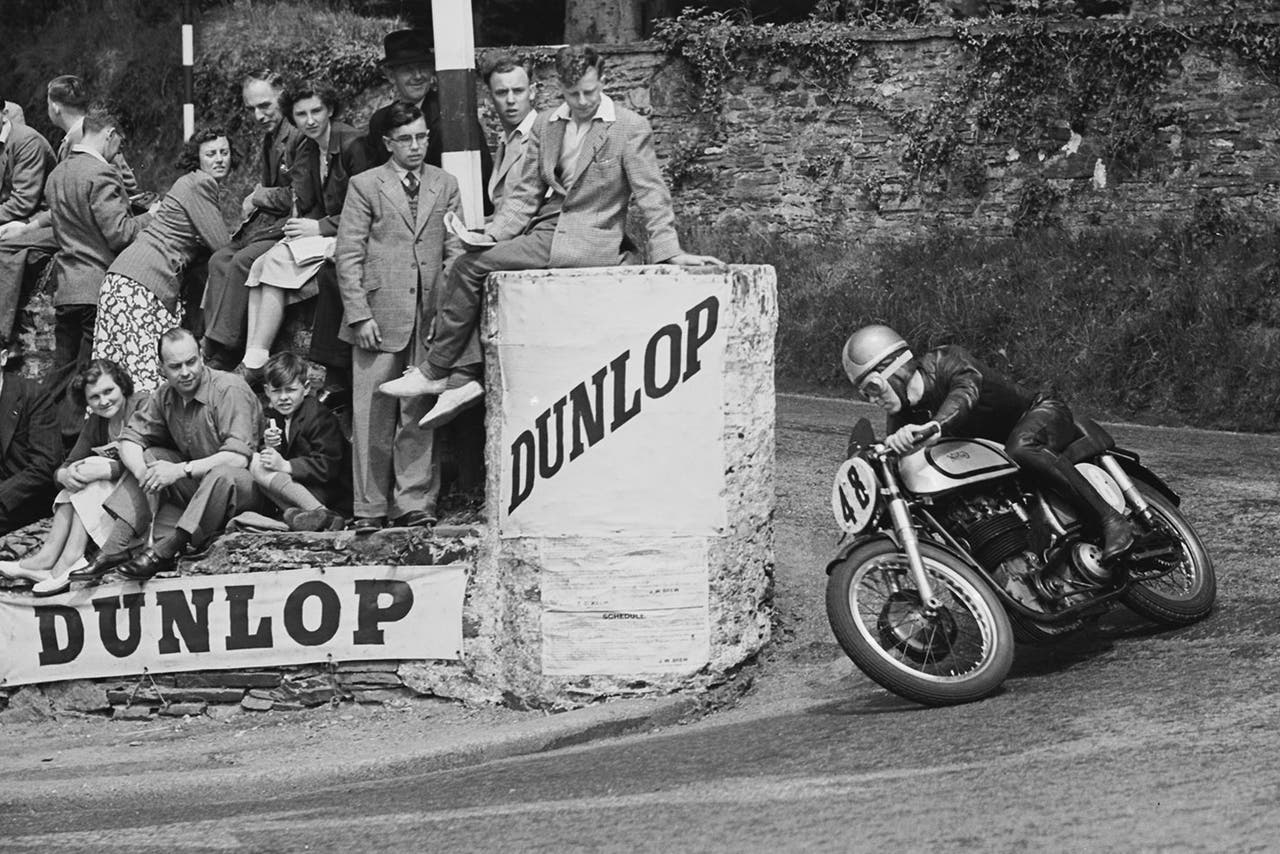 Six-time motorcycle racing World Champion and six-time winner of the Isle of Man TT Sir Geoff Duke passed away on Friday, May 1 at the age of 92.
On Sunday, May 10, the hearse carrying his coffin will take Duke on his final lap around the 37.73-mile Snaefell Mountain Course that is home to the annual Isle of Man TT.
Though, to Geoff's wishes, his funeral will be private, Duke's family members, including his sons Peter and Mike, are welcoming anyone who wishes to accompany them to bring their own bike and car and follow the hearse around the "last lap."
"Mike and I thought that 'the last lap' this weekend would be an appropriate opportunity for any local fans to pay their last respects to our dad," said Peter according to the Isle of Man TT website. "Anyone is welcome to follow on bikes or in cars. The more variety of machinery the better - after all, he also raced cars and competed in the first Manx Rally starting from the Grandstand and also organized the International Six Days enduro and Two Day Trial, all based from the Grandstand."
"This isn't going to be a 10 mph cortege but it's on open roads and we will be respecting the speed limits. Nevertheless, we think he'd probably like it if we open it up a bit on the run down to Brandish!"
Donations in Geoff's memory will be welcomed to the TT Riders Association, c/o Frances Thorp, Mountain View, Glen Maye, IM5 3BJ.
---