Harvick wins Homestead to claim 1st championship
BY foxsports • November 17, 2014
HOMESTEAD, Fla. (AP) Kevin Harvick jostled his 2-year-old son on his lap, egging him on to speak into the microphone and tell the world his daddy was the NASCAR champion.
''Say, `We win,''' said Harvick, who beamed during the celebration.
Keelan Harvick clammed up in the moment and stayed quiet.
That's OK. Kevin Harvick made the only statements needed on the track, making it clear that winning mattered most under NASCAR's new championship formula and his decision to bolt for buddy Tony Stewart's race team was indeed the right call.
Harvick staked his claim as the best in Sprint Cup, using a relentless dash through the field in the closing laps to win Sunday's season finale at Homestead-Miami Speedway.
Harvick staved off championship challengers Denny Hamlin, Ryan Newman and Joey Logano and erased any concern that NASCAR would be stained with a winless champ.
Did the new Chase - one where wins, not playing it safe, promised a better shot at a title - work?
As Harvick took one final spin with his fifth checkered flag of the season, the answer was a resounding yes.
''If you want to win the championship, you're going to have to figure out how to win races,'' Harvick said. ''That's what it came down to, was winning the race.''
Harvick, who had to win last week at Phoenix just to advance into Sunday's final four, wrapped up his third victory of this Chase and fifth of the season. He leaned this week on Stewart, a three-time champion, and Jimmie Johnson, the six-time champion who moved from California to North Carolina to chase a career in NASCAR about the same time as Harvick made the move east.
Harvick's top move, though, was the one to Stewart-Haas Racing after 13 seasons with Richard Childress failed to produce a championship. Stewart promised Harvick he could have all the resources needed at SHR to win a championship. All it took was 36 races to prove the paring was a perfect match.
''Tony was pretty adamant that we could race for wins and championships,'' Harvick said. ''That was really what it was all about. I just wasn't excited about going to work. This just gave me an opportunity to race with one of my good friends.''
Newman, winless on the season, finished second. Hamlin faded to seventh and Logano was a distant 16th.
All four teams were forced to make tough strategy decisions that ultimately decided their fate.
Joe Gibbs Racing decided not to pit Hamlin, which moved him to second on the restart. Richard Childress Racing gave Newman two tires, while Harvick crew chief Rodney Childers made the risky call for four tires.
Team Penske also had planned to give Logano four tires, but a problem with the jack destroyed Logano's chances and he plummeted from sixth to 21st, ending his championship bid.
Harvick restarted 12th with 15 laps to go and not much time to pick his way through traffic. As Hamlin passed leader Jeff Gordon on the restart, Harvick shot past four cars to move to seventh.
Harvick got by Hamlin, then Newman passed Hamlin for second and the championship became a battle of drivers who had essentially swapped seats this year. There was one more caution, forcing Harvick to nail one final restart with three laps remaining, and he eased his way ahead of Newman on his way to the win.
''It's so hard to win a championship at this level, especially with this Chase format,'' Stewart said. ''Just unbelievable how much everything has to go right.''
Just the way NASCAR liked it.
Here are items of note in Sunday's season finale:
STEWART'S SAVING GRACE: Stewart's 15-year winning streak came to an end with an issue with his car and a last-place finish.
But Stewart's worst season - on and off the track - ended with a dose of triumph, hugs and tears as he celebrated Harvick's championship for Stewart-Haas Racing.
''I'm happy for this organization and happy for this team,'' he said. ''It's not about me right now, it's about us as a group. You learn when you're in these situations that it's about a larger group of people and a bigger picture that's in play.''
Stewart's run began with a victory as a rookie on Sept. 11, 1999, at Richmond, and his streak is tied for fourth-best in NASCAR history. Richard Petty holds the record with 18 straight years.
HIS AIRNESS: After falling short of winning his first Sprint Cup title, Denny Hamlin was comforted by Michael Jordan, who had come to the race to cheer on one of his Charlotte Hornets season-ticket holders.
Jordan watched the end of the race from behind Hamlin's pit box, and gave the driver a pat on the head after Hamlin finished seventh to end his championship bid.
''Wish I could have one ring to his six,'' Hamlin said. ''We'll have to wait another year.''
Hamlin said Jordan spent time on his motorhome earlier in the day and the two talked racing. `
''He's a huge race fan,'' Hamlin said. ''He talked about converting all these people to race fans. That's awesome that he thinks so much to come down and support his friend.''
TOP ROOKIE: Kyle Larson sat in the media center and watched Kevin Harvick's Sprint Cup championship celebration on TV. He already had his eye on the big prize for next season. Winning rookie of the year is a pretty nice start for the 22-year-old driver, who capped a special season by finishing 13th Sunday.
''We will come back next season, peel the rookie stripes off and try and go out there and win a race and get into the Chase and do what Kevin Harvick did tonight,'' Larson said.
Larson had a stout eight top-fives and 17 top-10s in his first season driving for team owner Chip Ganassi.
Larson, whose mother is Japanese, also finished third in Saturday's Nationwide Series race and second in the Truck Series race on Friday.
Austin Dillon opened the season as the rookie to watch when he won the pole for the Daytona 500.
Larson carried the banner from there, posting two runner-up finishes during the 10 Chase for the Sprint Cup championship races. He finished 17th in the final standings and Dillon was 20th.
JOHNSON'S ENDING: Six-time and defending NASCAR champion Jimmie Johnson won four races this season, but ended the year a career-worst 11th in the standings.
Johnson was eliminated from the Chase after the second round, but still picked up a victory in the third round at Texas. He ended the year with a ninth-place finish Sunday night.
Chad Knaus, his crew chief, ended the race in NASCAR's hauler after being summoned there for not obeying a directive from an official.
NASCAR vice president of competition and racing development Robin Pemberton said after the race it was a closed issue.
Knaus apparently tried to put a wheel spacer on the No. 48 Chevrolet after a NASCAR official told him not to do it.
LETARTE'S LAST RACE: The finale marked the final race of the season for Dale Earnhardt Jr. and crew chief Steve Letarte, who has been widely credited for resurrecting Earnhardt's career.
Letarte is moving into an analyst role for NBC's coverage of NASCAR next season, and the duo spent the entire year on a farewell tour that began with a victory in the Daytona 500. Earnhardt won three more races, but was eliminated from the Chase after the second round.
Their run together ended Sunday with a 14th-place finish.
Earnhardt tweeted after the race that working with Letarte ''was better than I could have ever imagined. The friendship that came with it has changed my life forever.''
---
---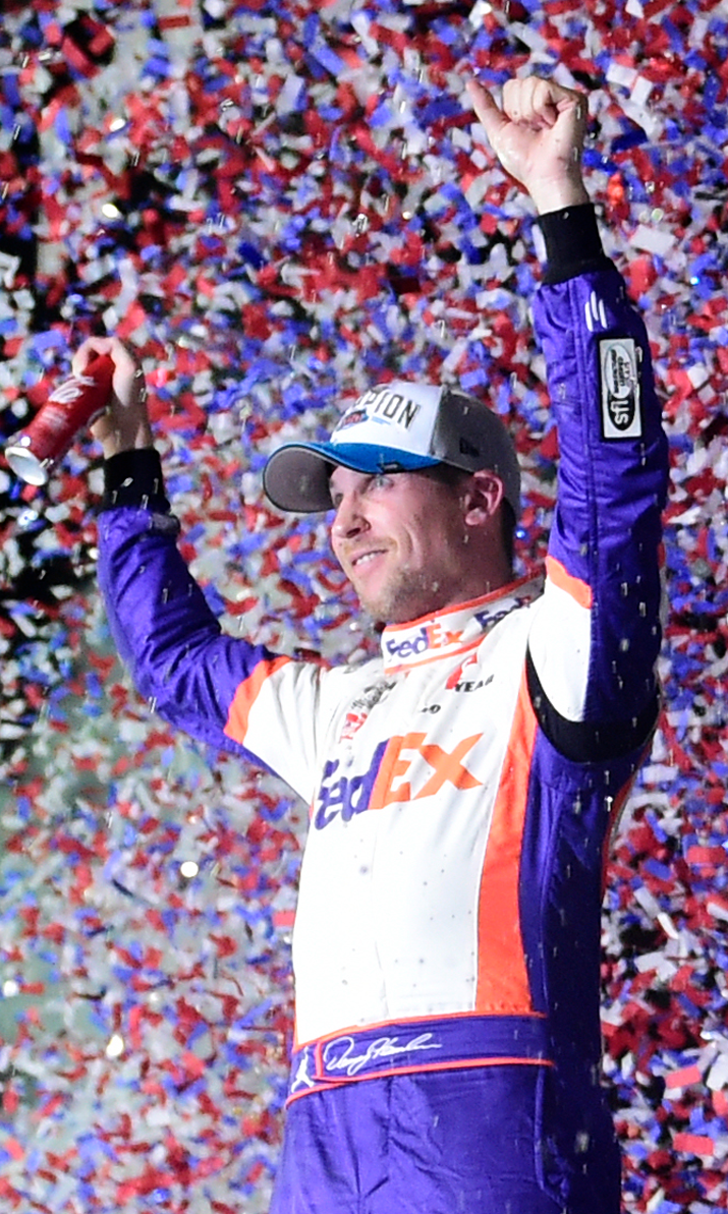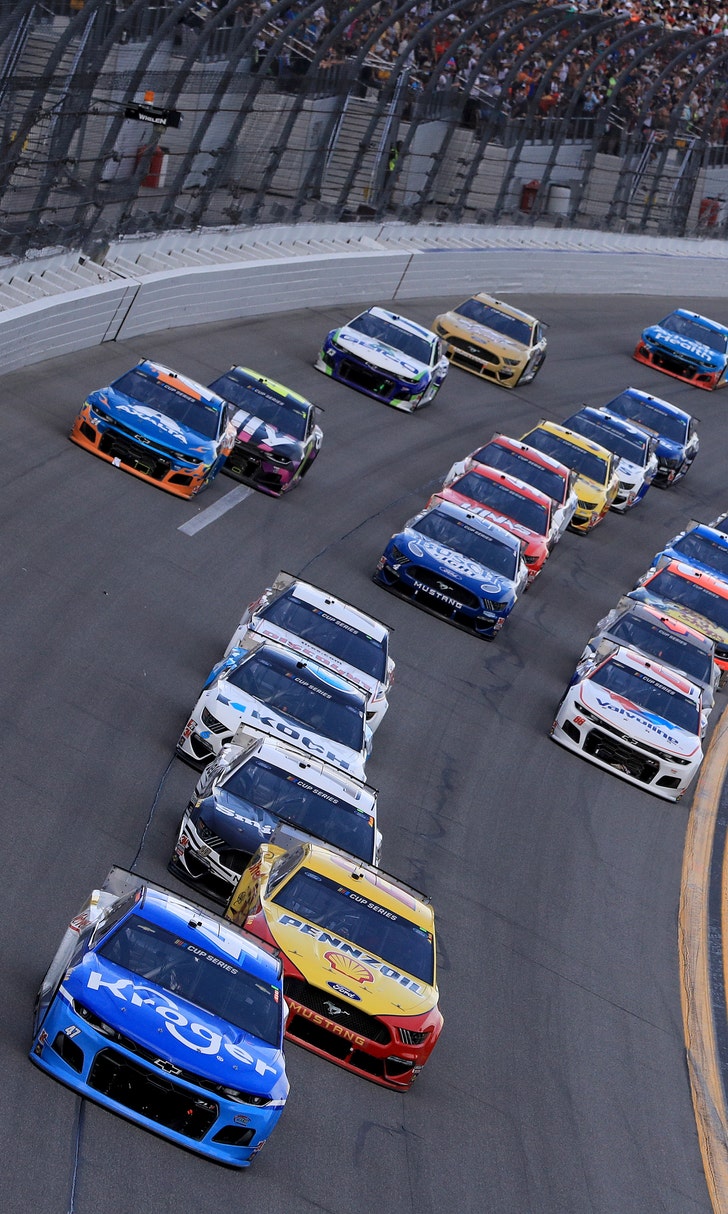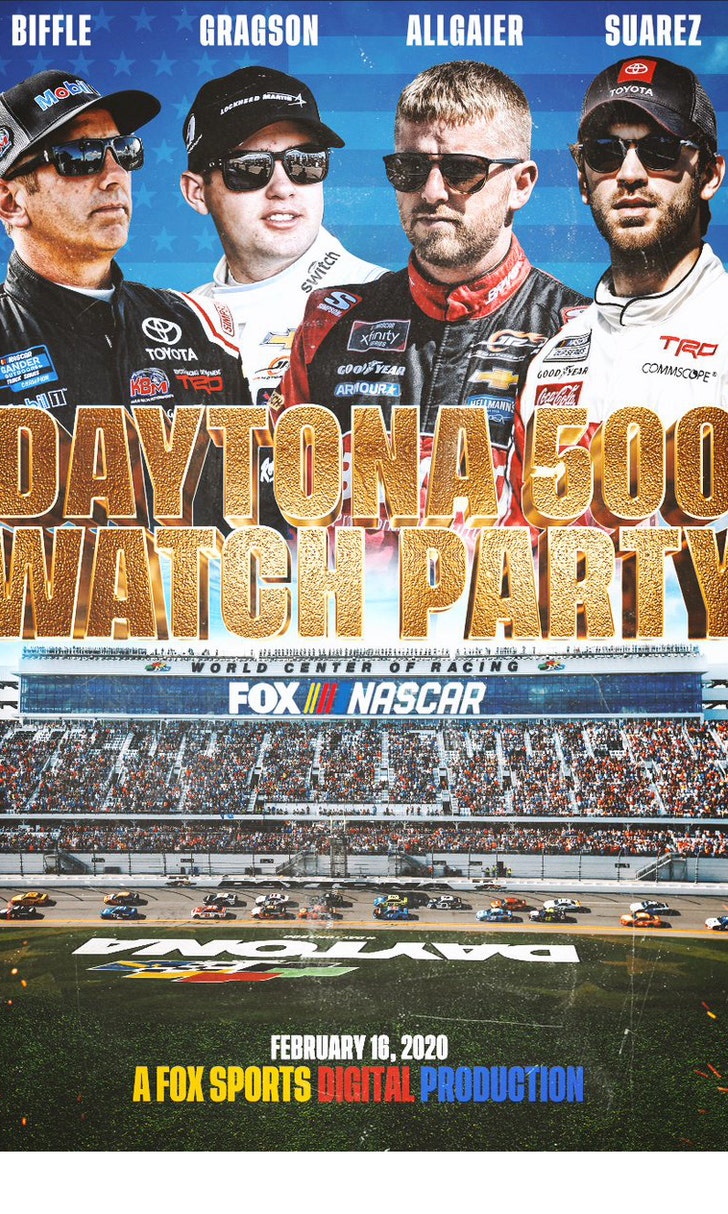 The Daytona 500 Watch Party!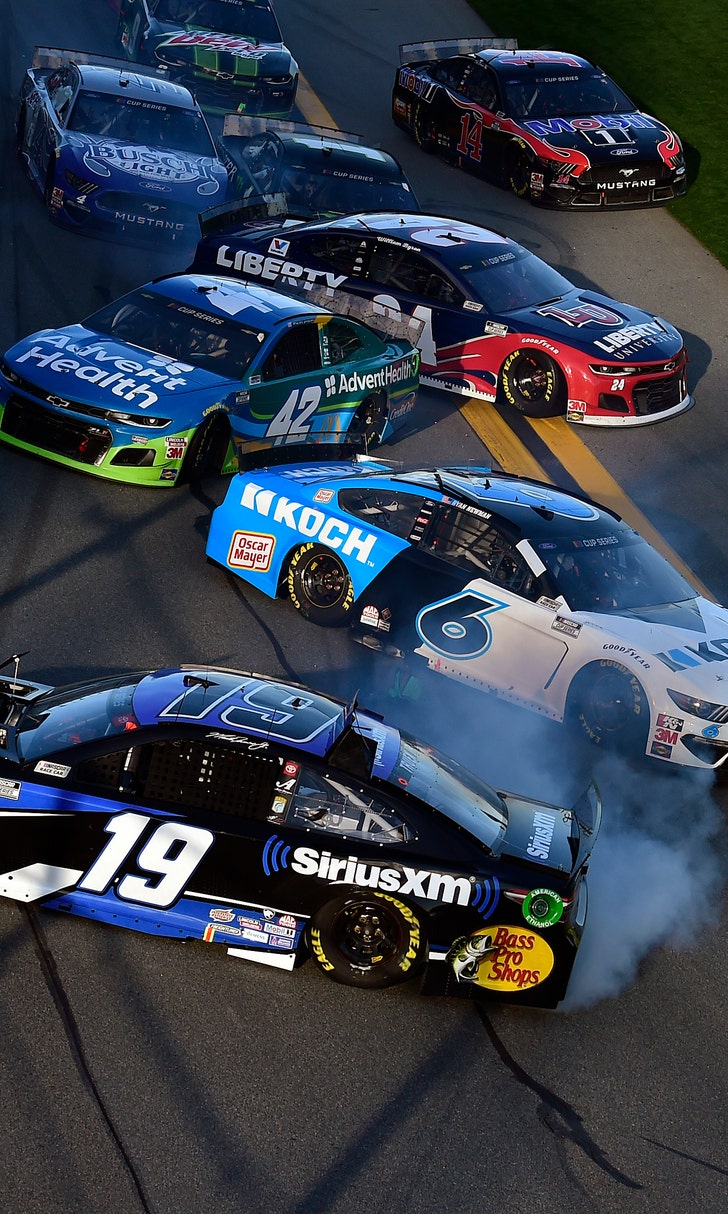 The Numbers Game At Daytona