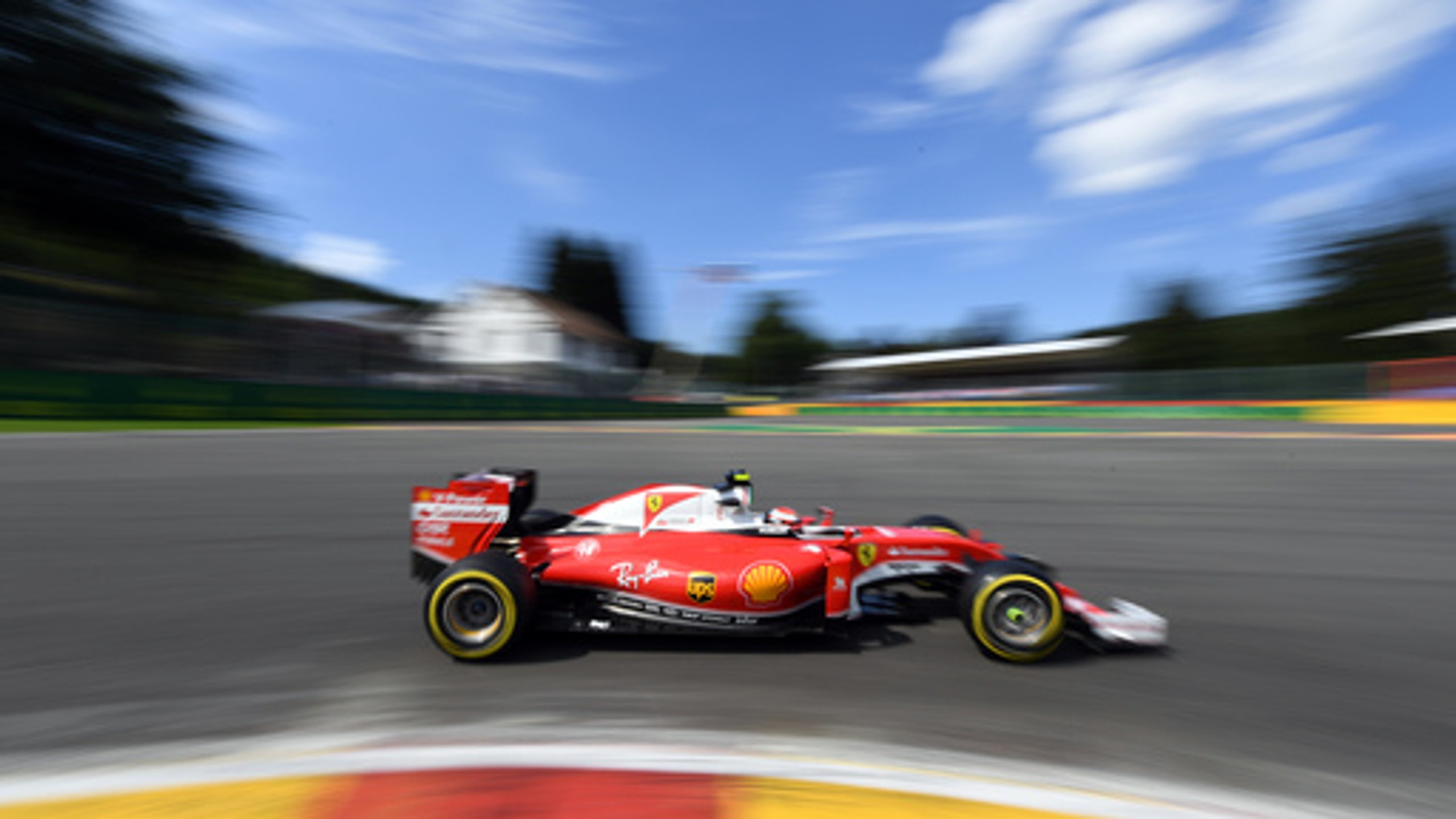 Hamilton puts feet up as Rosberg takes pole for Belgian GP
BY foxsports • August 27, 2016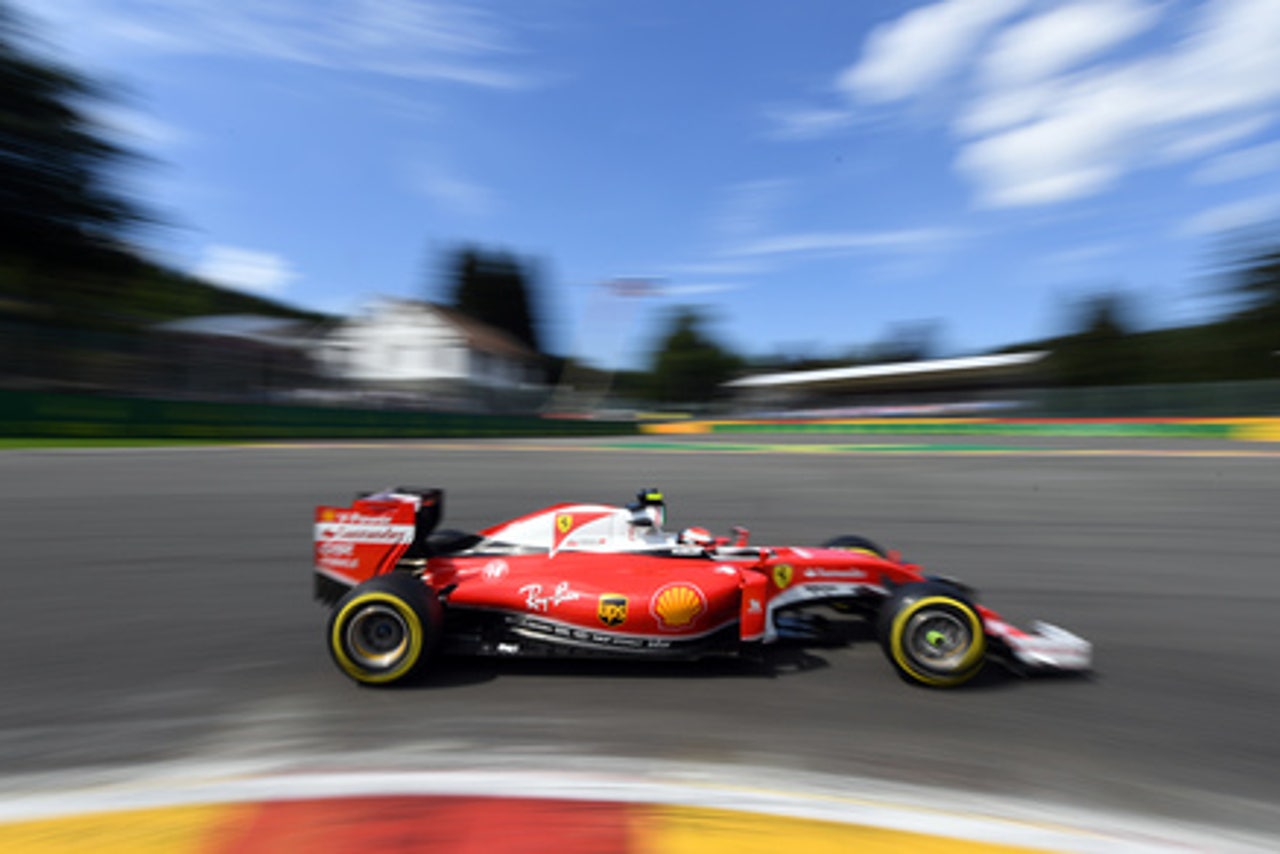 SPA-FRANCORCHAMPS, Belgium (AP) When Nico Rosberg took pole position for the Belgium Grand Prix, Lewis Hamilton was watching on television with his feet up.
Normally, the Mercedes teammates and championship rivals would be giving everything they have on track to be the fastest.
Not this time.
Because Hamilton was already certain to start the race from the back of the grid as a result of incurring grid penalties linked to too many engine part changes this season. In total, he got a massive 55-place demotion, sending him to last place in the 22-car race.
It rendered his qualifying session pointless, and after only four laps he went back to the garage.
''It's been a vacation weekend, just been chilling,'' Hamilton joked, adding that he watched the end of qualifying ''in my room, in my shorts.''
He'll be back to the serious business on Sunday.
Hamilton, the defending champion and series leader, must limit the damage and protect his 19-point lead over Rosberg as much as possible. This, on a long and difficult seven-kilometer (four-mile) track where the unexpectedly high heat is causing havoc with tires pumped up to rock-hard pressure.
''Hoping to get into the top 10,'' said Hamilton, all but ruling out a 50th career win. ''It's definitely going to be tough to get through the field and on the podium.''
This season, he started last in China and finished seventh. He is less optimistic now.
''It's completely different to China. It was cooler and the tires went a lot longer, behaved more like normal tires,'' Hamilton said. ''Here, there's not much you can do to stop the tires blistering and over-heating.''
Rosberg, meanwhile, will be joined on the front row by 18-year-old Dutchman Max Verstappen, F1's rising star.
Cheered on by a large contingent of Dutch fans, Verstappen led qualifying only for Rosberg to pip him by .149 of a second for his 28th career pole.
''It will be a tough race, very tough,'' said Rosberg, who will be aiming for a 20th GP win. ''Red Bull was very quick.''
As the temperatures reached 34 degrees (93 F), Verstappen gave the 20,000 Dutch fans a reason to party in the sun.
''In front of all my fans, it's such a great motivation,'' Verstappen said. ''To be so close to Nico on a track with long straights, we can be very pleased with that.''
After becoming the youngest winner of an F1 race with a brilliant victory in Spain this season, Verstappen is the youngest driver to qualify on the front row of the grid.
''It's great to break records, but I want to break other records,'' he said in the matter-of-fact style that underlines his cool temperament.
The previous youngest was Mexican Ricardo Rodriguez, who qualified second for Ferrari at the 1961 Italian GP, aged 19.
Kimi Raikkonen, who is twice Verstappen's age, qualified .166 behind Rosberg in third, getting ahead of Vettel right at the end. Red Bull's Daniel Ricciardo, who is playing second fiddle to Verstappen, starts the race from fifth spot.
Vettel has not won a race since the Singapore GP last September and the four-time F1 champion appears increasingly frustrated, having berated Danish driver Kevin Magnussen's driving during the third and final practice in the morning.
''It's all (in) the last corner,'' an unhappy Vettel said after qualifying. ''Lost it all again, the traction, the grip.''
Vettel later explained his outburst, saying: ''I was a bit upset because I was expecting more.''
Hamilton doesn't expect a lot after his penalties, but he'll be in illustrious company because two-time champ Fernando Alonso is also on the back row for McLaren, having taken a 35-place hit for engine changes.
No world champions on the front of the grid, five combined world titles on the back.
It promises to be an unusual and exciting race.
---