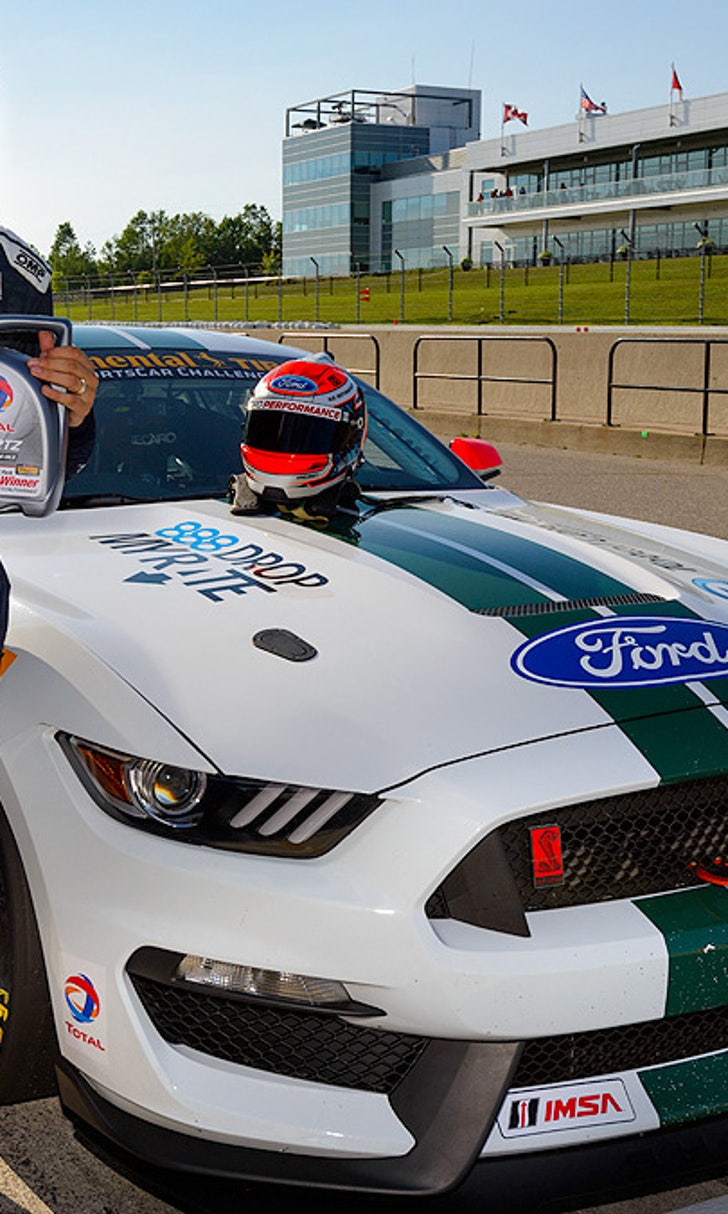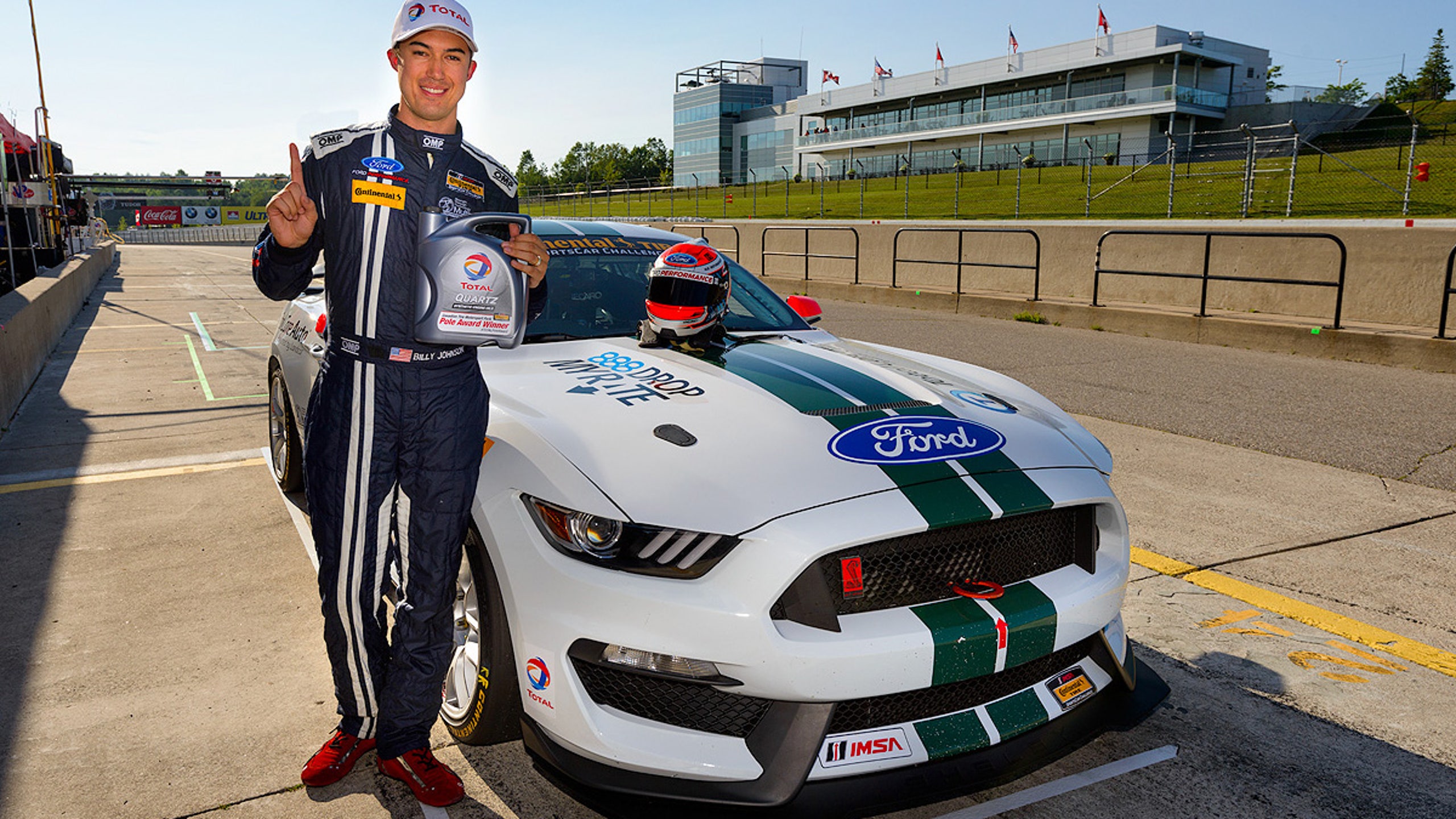 Ford's multi-faceted CTSC drivers
BY John Dagys • August 21, 2015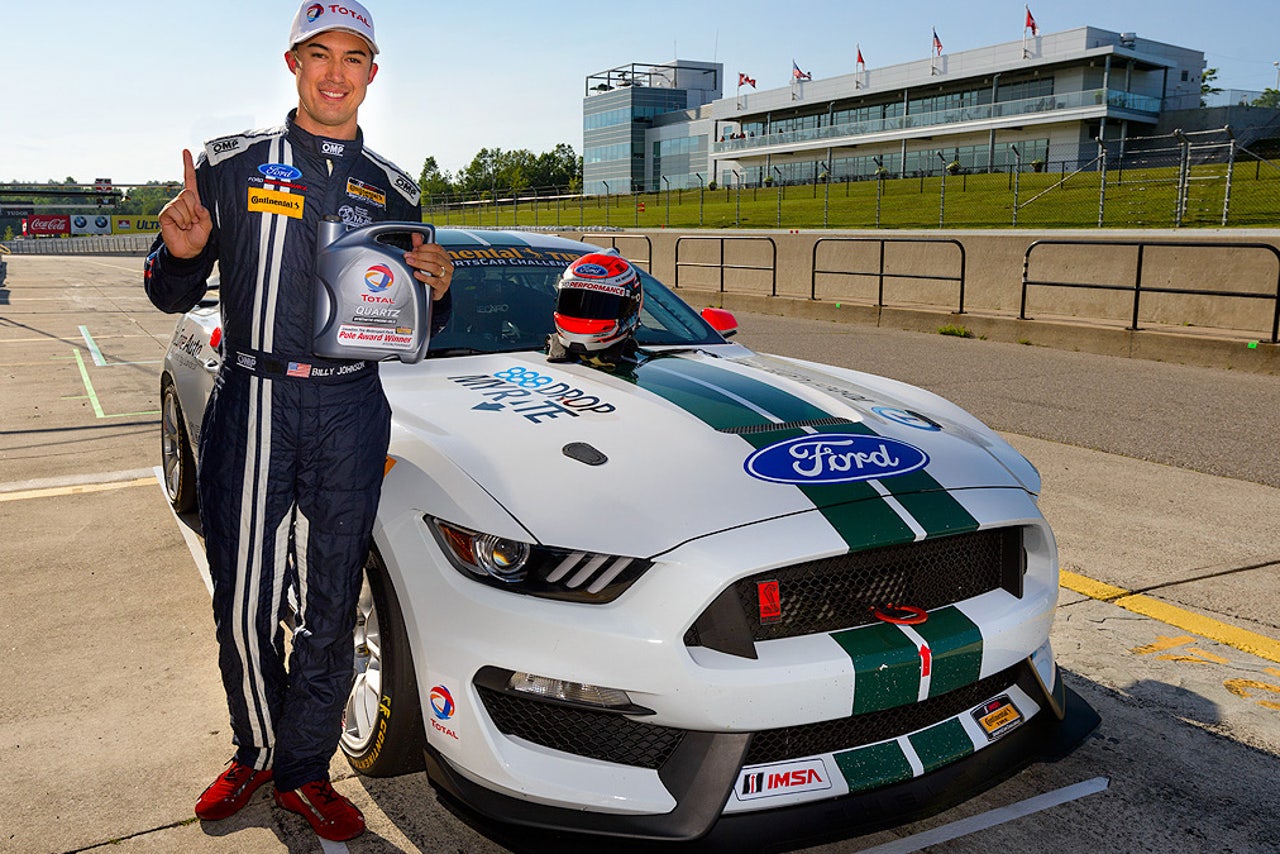 While the four drivers of Ford Performance's new Shelby GT350R-C cars have all proven to be race winners this year in the Continental Tire SportsCar Challenge, they all have fascinating lives away from the IMSA paddock that keep their competitive nature in check.
From Global Rallycross to NASCAR road course driver training and extreme sports, there's never a dull moment for Billy Johnson, Scott Maxwell, Jade Buford and Austin Cindric, who have all excelled in multiple forms of sporting disciplines outside of their jobs with Multimatic Motorsports.
For Johnson, one of his often untold jobs away from sports car racing has been to help prep Ford's NASCAR Sprint Cup Series and XFINITY Series drivers for road course races, which sees the 28-year-old GS ace work hand-in-hand with some of the manufacturer's biggest star drivers.
"[Former Ford Racing Director] Jamie Allison approached me to help develop the curriculum four or five years ago," Johnson said. "It's everything from exercises to mock races to me being in cars with them and battling with them, debriefing and going over specific things we want to work on."
Johnson, who has previous XFINITY Series race experience with Roush Racing, has been instrumental in Ford's recent string of success in NASCAR road course competition.
"It's been a pretty successful operation over the past few years with Ricky Stenhouse Jr. having some of his best road course finishes, Carl Edwards winning the Cup race and Chris Buescher winning the XFINITY race last year, while Joey Logano swept Watkins Glen," Johnson said.
"They're all very talented drivers so it's always great to work with them and race against them, even in a classroom setting."
Johnson's co-driver in Continental Tire Challenge, Maxwell, boasts an impressive resume as well, with the longtime Multimatic driver having racked up victories at the 24 Hours of Le Mans, Rolex 24 at Daytona and 12 Hours of Sebring.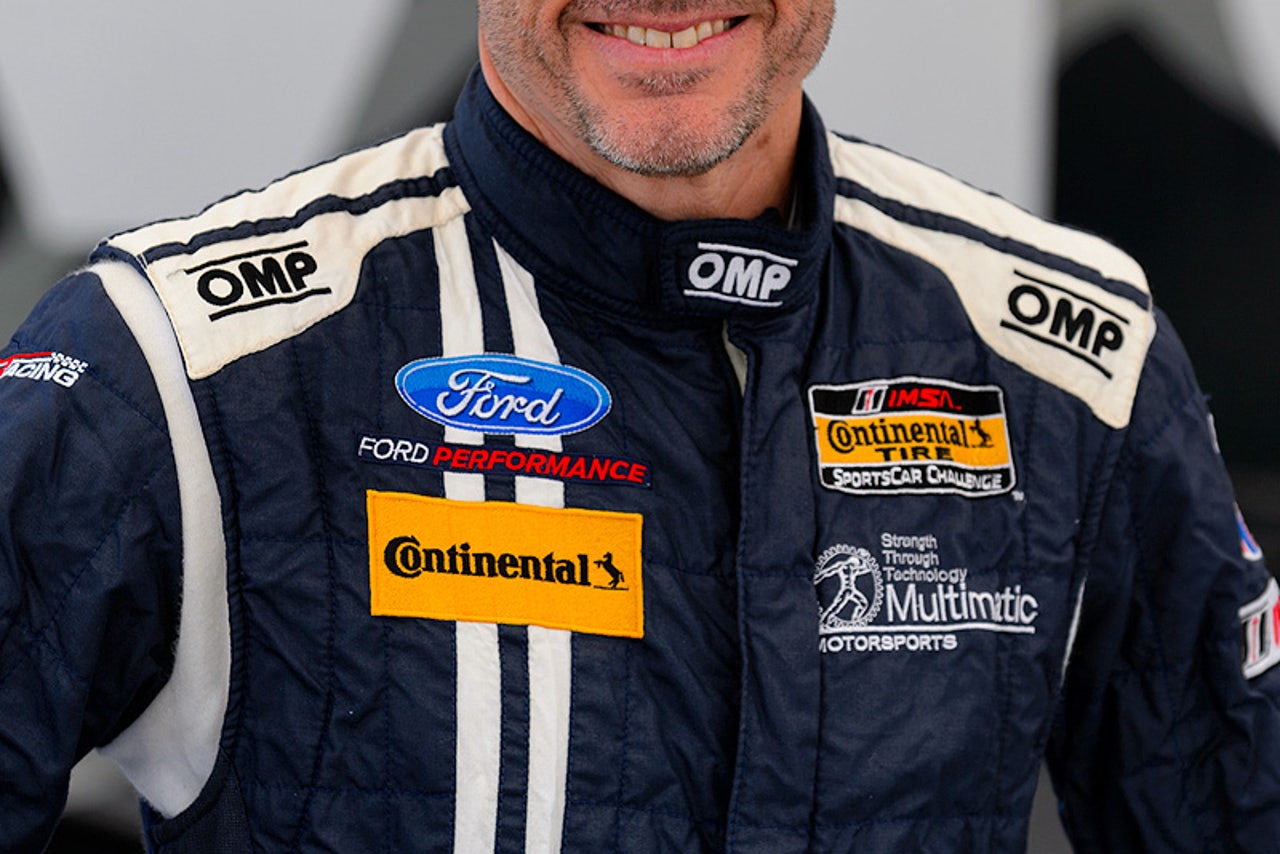 Scott Maxwell, a member of the Canadian Motorsport Hall of Fame, has wins at the 24 Hours of Le Mans, Rolex 24 at Daytona and 12 Hours of Sebring.
Maxwell was also recently inducted into the Canadian Motorsport Hall of Fame. His storied motorsports career is something many drivers, such as rising star Cindric, would dream of achieving.
Yet, the 16-year-old, a sophomore at Cannon School in Concord N.C., already has a diverse portfolio, competing full-time in Continental Tire Challenge as well as the Red Bull Global Rallycross GRC Lites, also with Ford.
Cindric kicked off his racing season in Australia, with an impressive debut in the Bathurst 12 Hour, while also scoring a top-five finish in his ARCA stock car debut at Iowa Speedway last month.
He drove his Shelby GT350R-C to the checkered flag in its maiden win at Canadian Tire Motorsport Park in July, alongside co-driver Jade Buford, who earned his long-awaited first series victory after amassing numerous pole positions in the GS class.
Away from the track, Buford likes to live on the edge, quite literally, as the 27-year-old is an avid rock climber who specializes in bouldering, an intense strength sport that requires constant mental focus.
"I went to a climbing gym with one of my friends one day and got hooked on climbing," he said. "I didn't always used to be in the shape I'm in today, so I was constantly looking for something to help me get in better shape.
"I liked climbing because it wasn't repetitive. I wasn't doing the same thing every day and it was a full-body exercise, which is what I was looking for."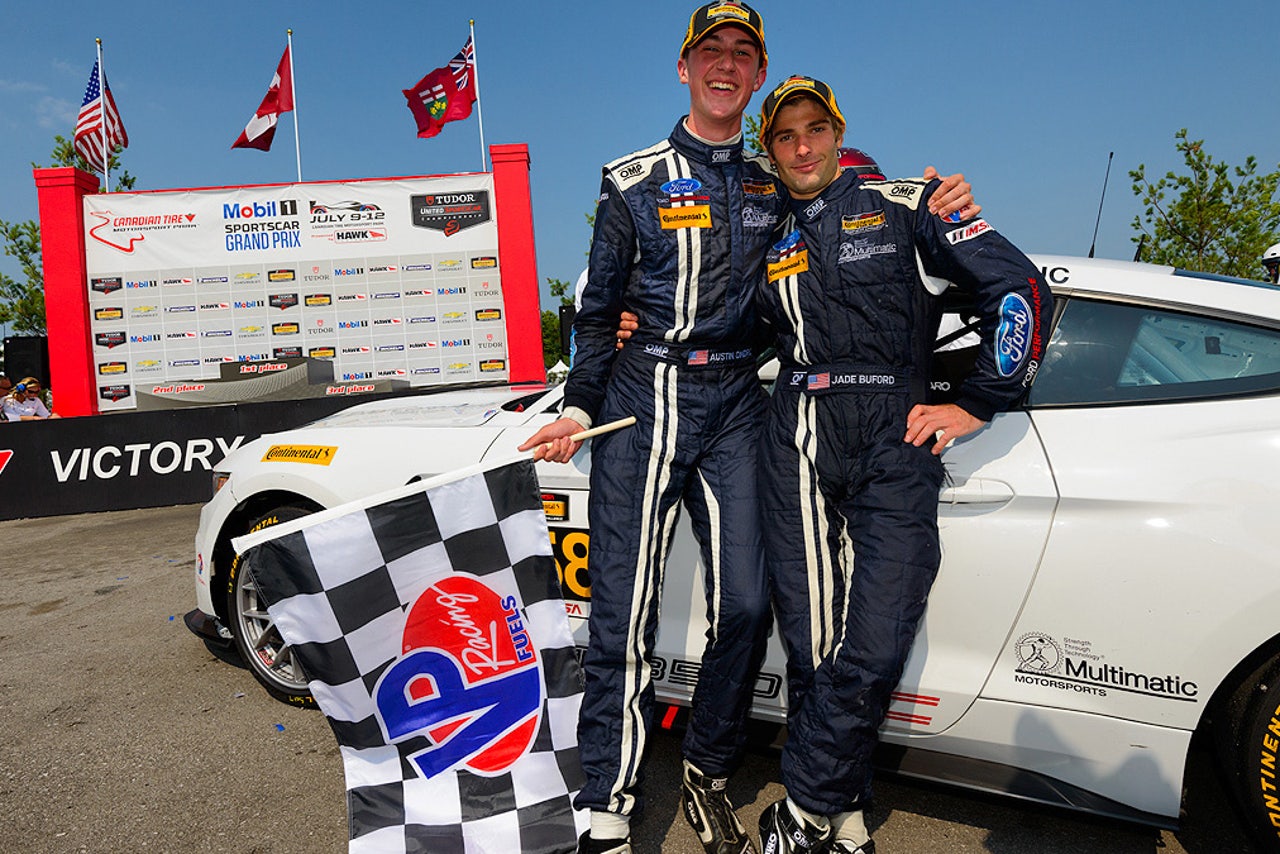 Austin Cindric and Jade Buford earned the all-new Ford Shelby GT350R-C's first win at Canadian Tire Motorsport Park in July.
Buford travels throughout the Southeast for climbs, generally beginning in the cooler months of September and October, but regularly trains indoors, with cardio sessions up to four hours a day.
His climbs can take him up to 20 feet, but without the use of a harness or rope.
"The real difficulty comes not in height or stamina – it's power-based," Buford said. "You can be climbing one of the most difficult boulder problems in the world and be four feet off the ground.
"The only things protecting us are spotters and a foam mat we bring to put under areas where we think we may fall, just to soften the blow a little bit."
Buford feels bouldering helps him achieve his goals on the track as well.
"I've encouraged other drivers to do it," he said. "It helps with mental focus. It's not just like going to the gym and lifting weights. It requires a lot of commitment.
"You'll see change in a year. It's just like in racing - if you ever stop learning, you stop progressing. You literally plateau. Both share similar qualities in that the way you approach them affects how you do and how you perform.
"We should always be trying to improve in strength and knowledge of the sport."
---