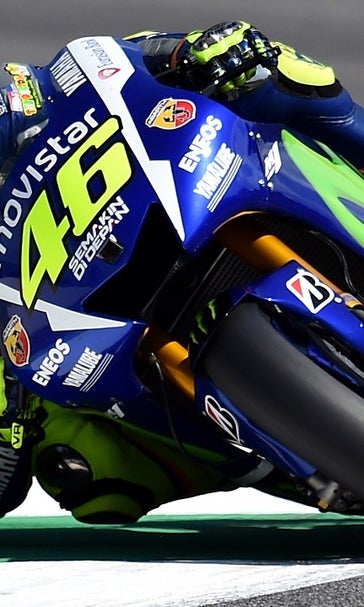 Five things to watch during Sunday's Italian Grand Prix
May 30, 2015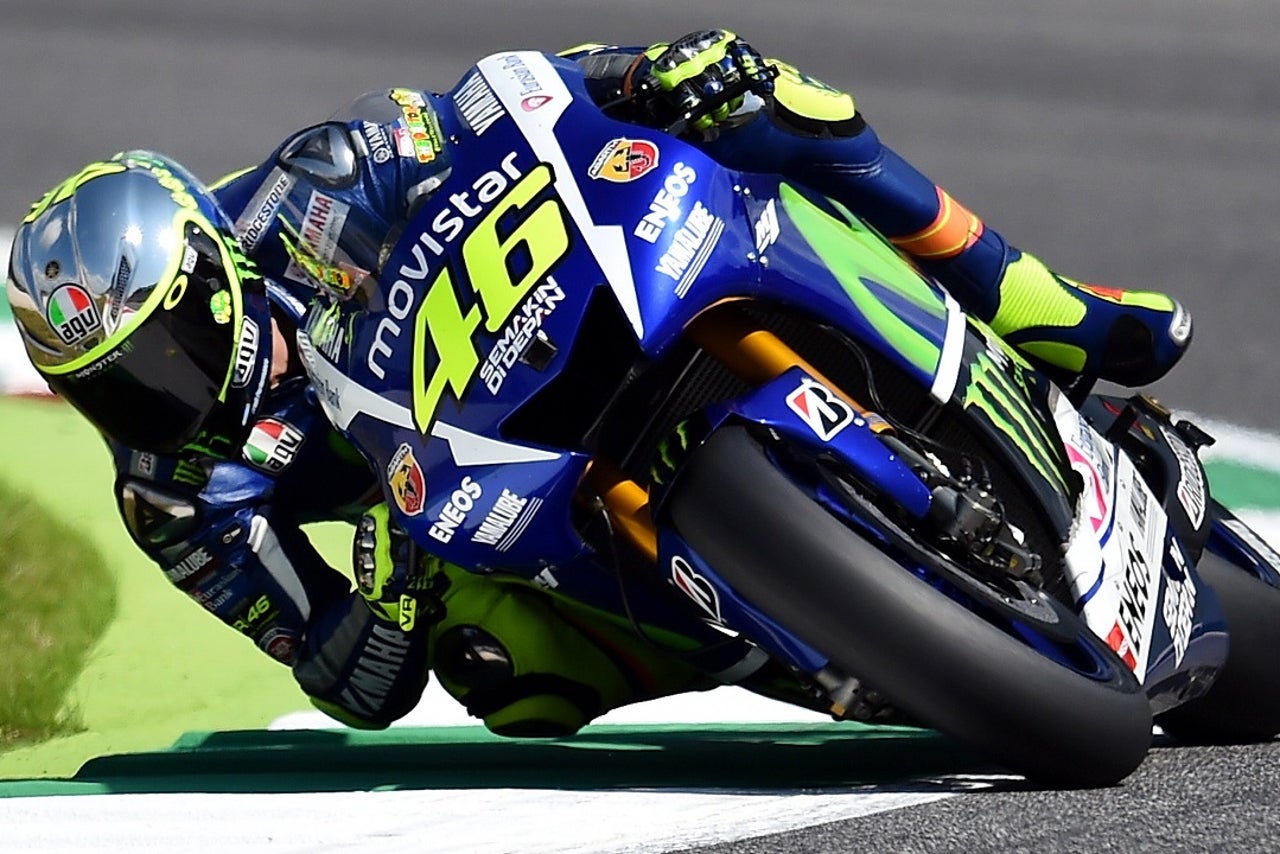 Andrea Iannone delighted his home crowd with a stunning performance in qualifying, but now looks to convert his first career MotoGP pole to a victory in Sunday's Italian Grand Prix. He will have to master the tricky Mugello Circuit while battling championship leader and Italian hero Valentino Rossi, defending champion Marc Marquez and red-hot Jorge Lorenzo.
Here are five things to watch during the race:
VALENTINO ROSSI
Rossi commands feverish loyalty from his home fans at Mugello and is still the biggest crowd-puller even though he has not won at the track since 2008. Can he end that seven-year losing streak and slow the winning pace of Yamaha teammate Jorge Lorenzo? Rossi is worth the price of admission when starting back in the pack. He qualified eighth on the third row and he will be an impressive sight as he surges to attack the lead group. From 2002 to 2008, Rossi won for seven successive years at his home race Mugello -- a feat unmatched in the history of grand prix racing.
SLIPSTREAM
Mugello's mega-fast frontstraight can play a crucial role in the outcome of the race, especially on the final lap. At 0.709 mile in length with speeds topping 215 mph, getting a tow in the slipstream is an important race tactic. Time it perfectly and a rider in second place coming off the final downhill left-hand corner can snatch a surprise victory. During the race, the slipstream combined with a brave braking move into Turn 1 can provide overtaking opportunities. Ducati's GP15 rocketship will be the tow most riders will try and grab.
JORGE LORENZO
Can Lorenzo win his third race in a row after dominating at Jerez and Le Mans with sublime, front-running performances? In this mindset on Yamaha's sweet handling M1, Lorenzo is devastatingly fast and as close to unbeatable as he was in his championship seasons of 2010 and 2012. Lorenzo has the momentum and is the man most likely to spoil the party for Rossi as well as Ducati at their home race.
MARC MARQUEZ
With a career-worst qualifying performance at 13th, the brave and often risky overtaking style of Marquez will be tested to the limit in the Italian Grand Prix. Can MotoGP's youngest double world champion charge from 13th on the grid and pull off an improbable victory -- or even podium? Marquez and Honda have worked tirelessly to smooth out the aggressive power delivery of the V4 motor here, and Marquez feels confident in his race rhythm. Rossi warns: "Pay attention to Marquez." Marquez's previous worst qualifying in MotoGP was sixth in his 2013 rookie season.
THE RED TEAM - DUCATI, DOVIZIOSO and IANNONE
Can Ducati deliver a dream victory at their home track before a packed house of Italian fans? Young Iannone claimed his first pole in qualifying, but can he back it with his first MotoGP race win? Or will it be the more experienced and crafty race strategist Andrea Dovizioso who will become Ducati's new hero to win its first race since 2010? Ducati has thrown massive resources at this race. An intense engine development and test program at Mugello has been executed with both Iannone and Dovizioso handed the latest spec engines for Saturday's qualifying, good enough for first and third.
---