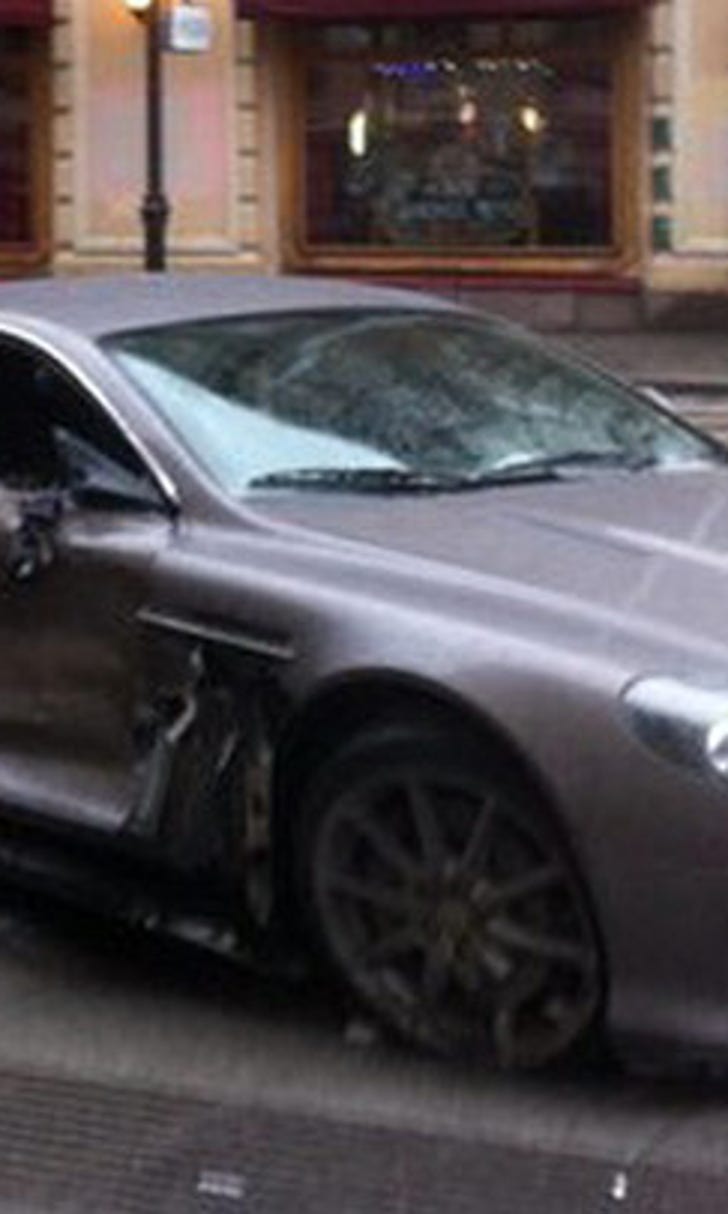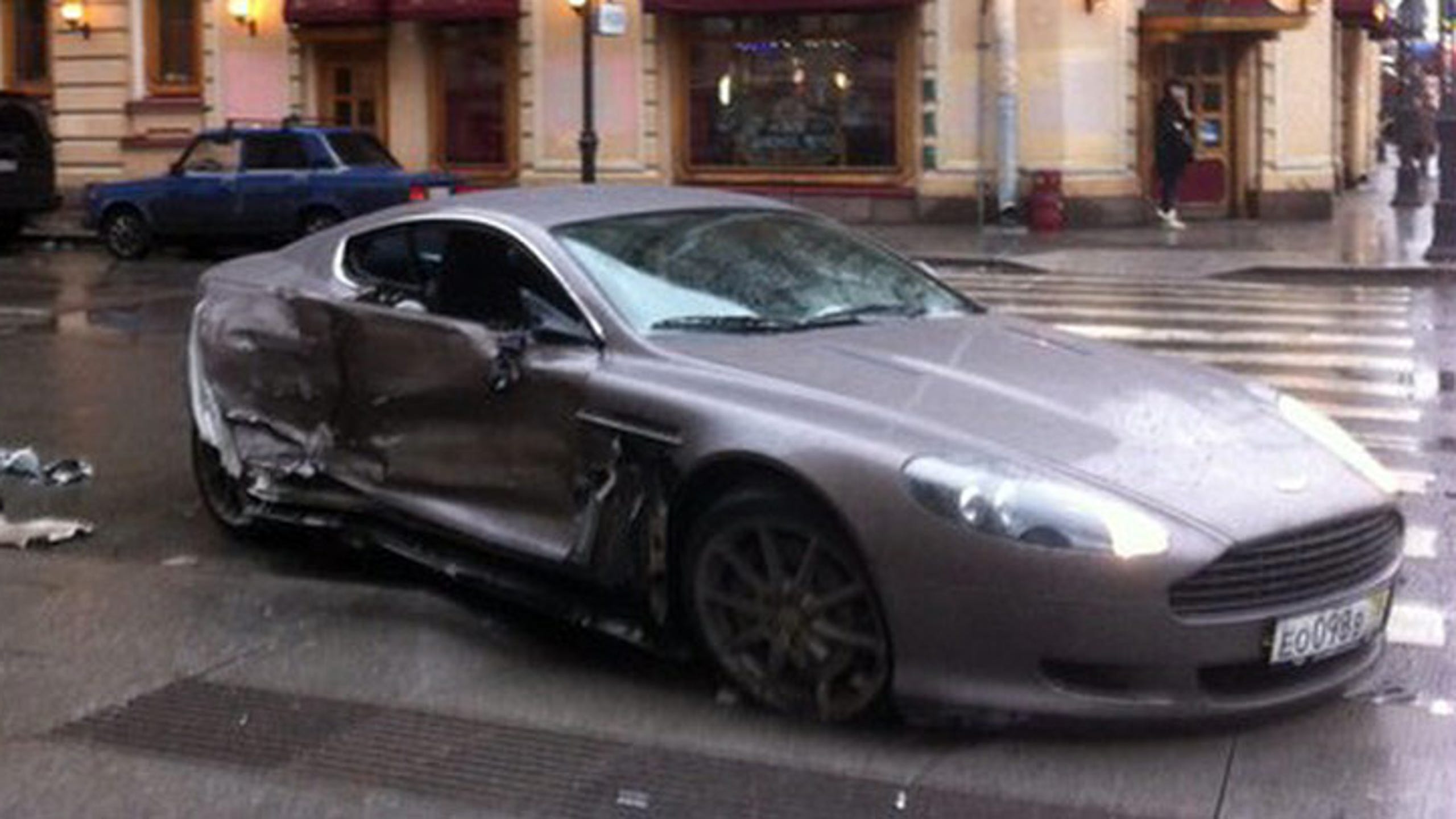 Fifteen-year-old Russian soccer player buys, then wrecks, Aston Martin
BY foxsports • January 7, 2015
Soon after purchasing an Aston Martin as a New Year's gift, Konstantin P., goalkeeper for the Zenith-84 soccer team, smashed his new present in a downtown intersection in Petersburg, Russia.
The 15-year-old reportedly showed up with two of his friends wearing their team kit to buy the car from a Russian named Dmitry. Konstantin paid him fully in cash before taking the car as his own.
It lasted three days.
Knowing he didn't have a driver's license, the 15-year-old then came up with the smart idea of fleeing the scene after the incident.
Fortunately, nobody was hurt.
"The car he crashed was bought with his earnings. He did not steal it. We're sure he was not drunk, but at this age people do not think," said the director of Konstantin's soccer club, according to Fakt.
Konstantin later commented that he looked around before he entered the intersection, but was then hit by a fast-travelling Volkswagen Tiguan as he went to cross. Even if that is the case, we're still not convinced this story is going to end well for Konstantin.
View photos of the crash at http://www.carscoops.com/2015/01/15-year-old-russian-goalkeeper-buys.html
Video by Новости со всего мира
---