Felipe Massa almost runs over Ferrari F1 boss during practice
BY Samuel Reiman • June 19, 2015
Ferrari boss Maurizio Arrivabene had a scare during the opening practice session on Friday at the Red Bull Ring in Austria, when he was almost run over by Williams F1 driver Felipe Massa.
Massa had raced for Ferrari from 2006-2013, and almost won the championship for them in 2008. However, he moved to Williams in 2014 after playing second fiddle to Fernando Alonso at the Italian team for four years.
It wasn't until late 2014 that Arrivabene made an appearance in the Ferrari F1 garage – almost a year after Massa's switch to Williams.
Fortunately, no contact was made and the two were able to share a laugh about it later:
This is not the first time that something like this has happened on the F1 circuit, with FIA President Jean-Marie Balestre almost getting run over by Nicola Larini during the 1989 British Grand Prix at Silverstone, and Kimi Raikkonen almost getting run over by Sebastian Vettel in the pits in Monaco: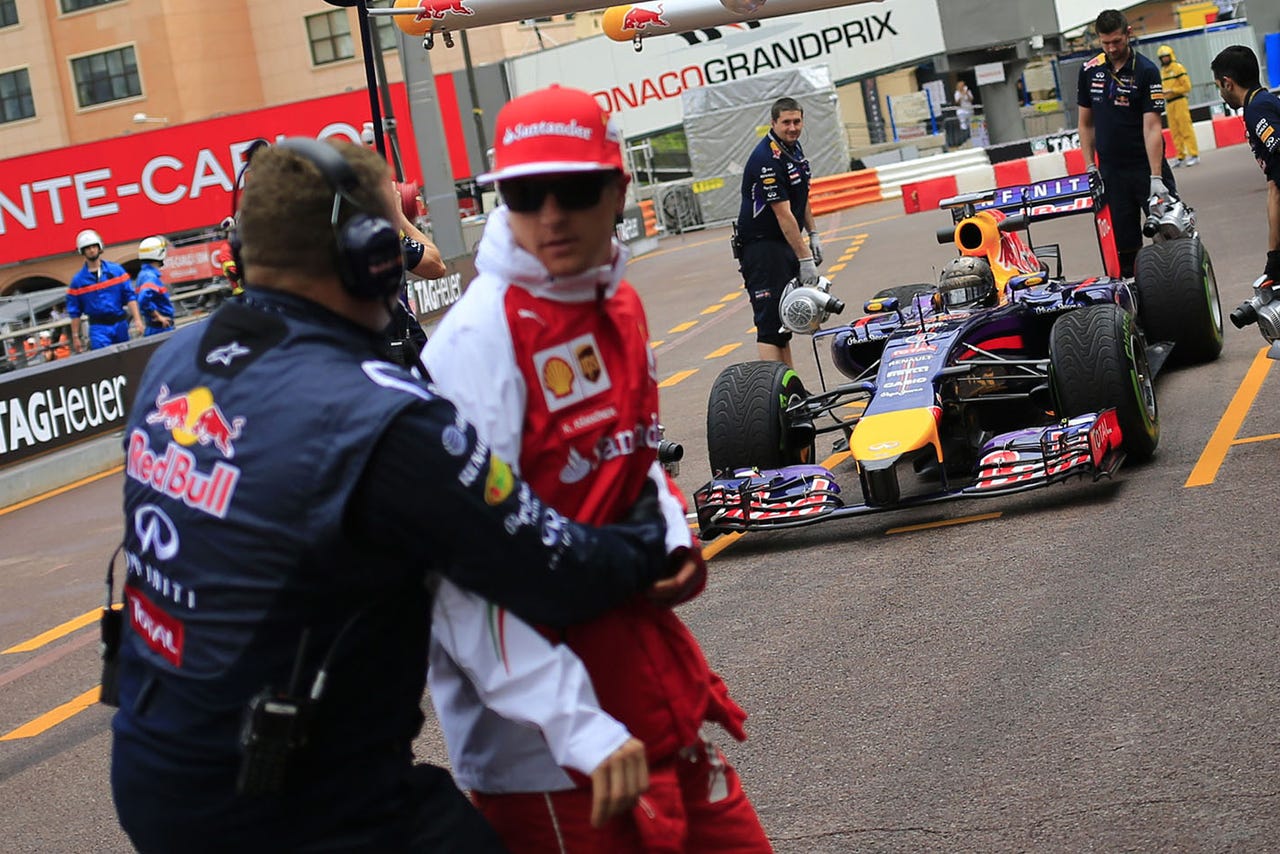 A Red Bull Racing staff member grabs Kimi Raikkonen (C) to protect him as Sebastien Vettel (R) leaves the pits during practice in Monte Carlo on May 22, 2014.
---