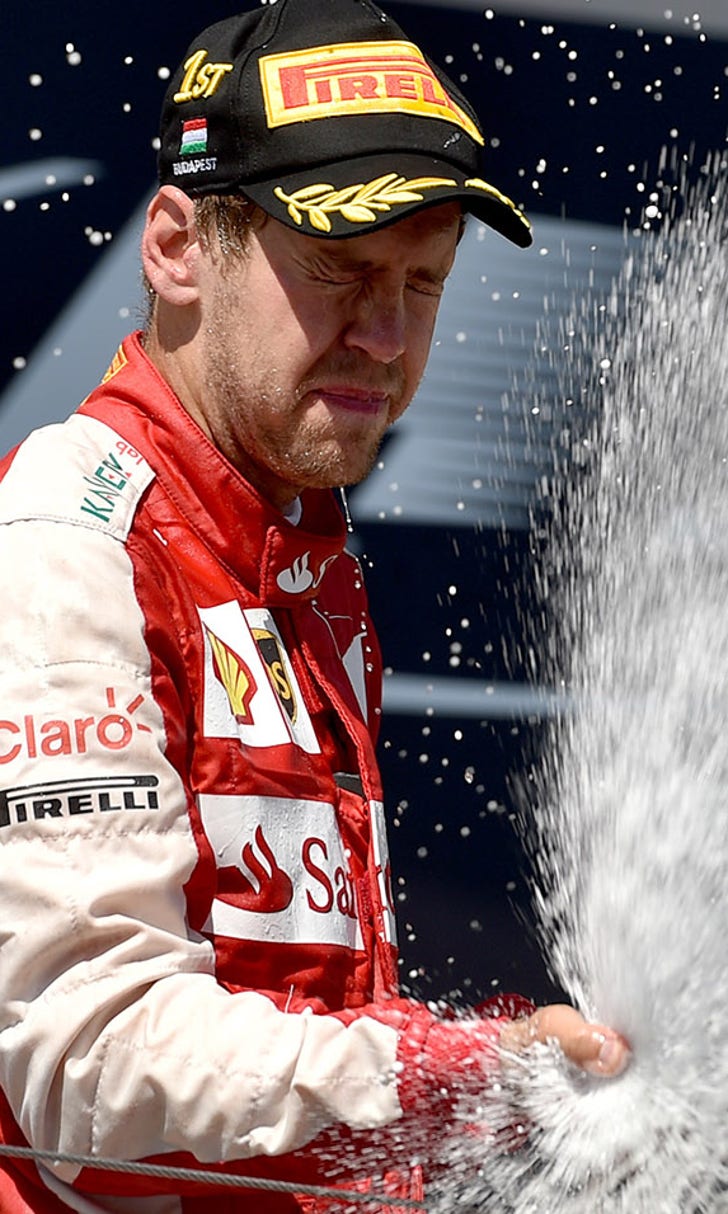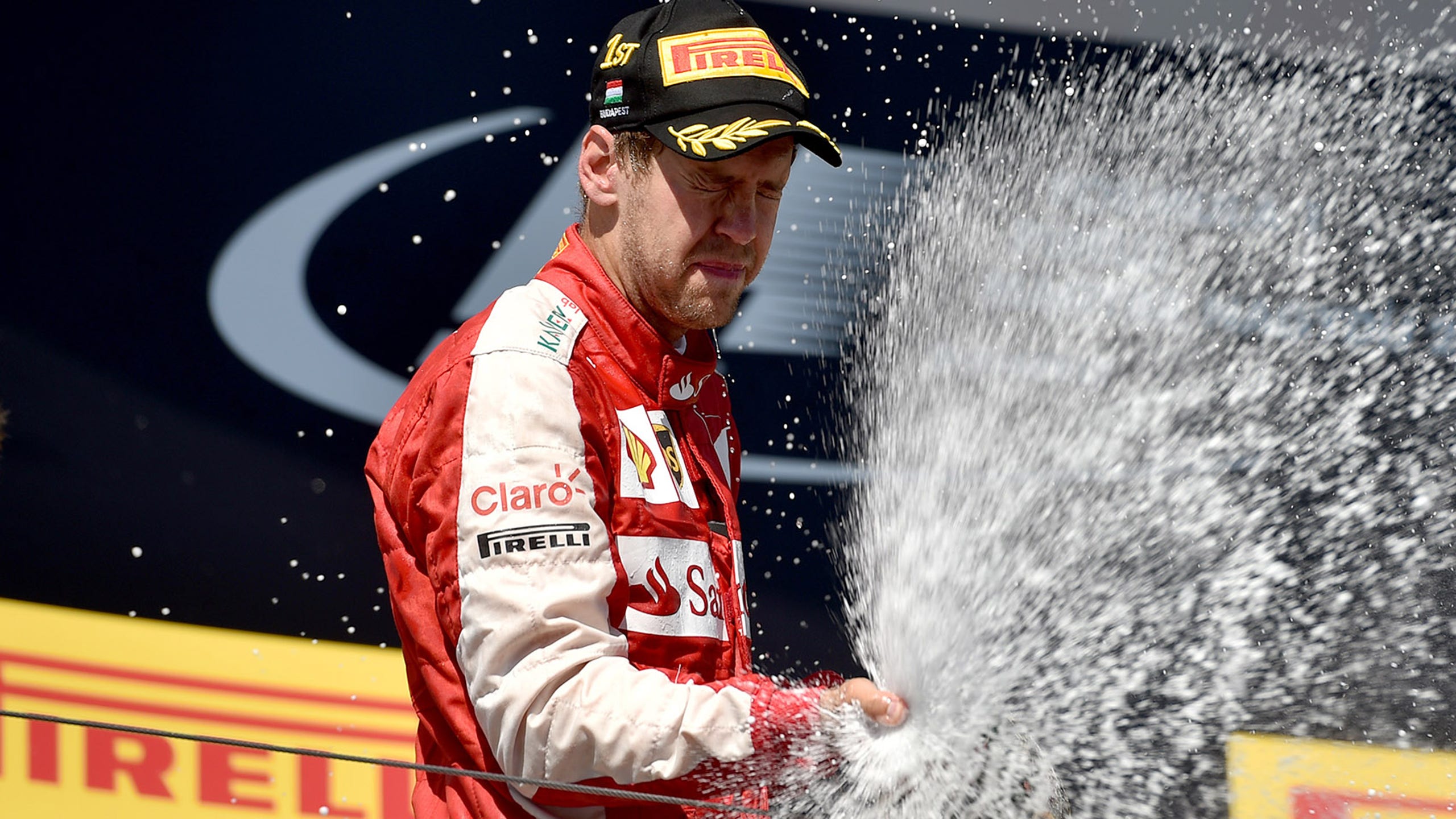 F1: Vettel ties Senna's number of wins, dedicates victory to Bianchi
BY Adam Cooper • July 26, 2015
An emotional Sebastian Vettel dedicated his Hungarian GP win to Jules Bianchi, even saying in a team radio message at the end of the race that the Frenchman would have raced for Ferrari one day.
It was the German's 41st grand prix victory, equaling the mark of Ayrton Senna.
Sunday was an emotional day for all the drivers after they joined Bianchi's family for a ceremony just before the start.
"It's incredible the ups and downs you can go through," said Vettel. "Look, in the end we have a common passion, something we love. We are very different people, different guys, but we share a great passion, and that is what drives us. I think the love for racing is bigger than anything else.
"It was a tough start, a tough week, obviously with Tuesday, and then to think about Jules again on the grid - certainly very emotional and difficult to get back in the rhythm. But then you find yourself back in the car, visor down and there are so many things you have to think about there's not really much space for other things.
"I guess we do what we love to do, what we have to do. Equally mentioning Senna's record is something incredible. I don't know how to put this in words. I think nevertheless today is for Jules and his family. I think that's bigger than everything else."
The victory was all the sweeter after Ferrari endured a tough Friday in Hungary. Having jumped Mercedes at the start, Ferrari looked set for a one-two until Kimi Raikkonen was forced to retire.
"Certainly for us, for the team, for myself, it was an amazing day. A great start. Obviously a bit hairy at the end where we had to push again. Unfortunately we lost Kimi's comfortable second position, also due to a problem that he suffered. So, I don't know, I think if you take the last couple of days, the up and down, both emotionally and in terms of performance, I think it's difficult to beat, but obviously it's great to come out on top and sit here now.
"I think Friday was obviously a bad day for us so I don't think you can take that as a reference and yesterday I think we had a good recovery and then it remained open how quick we really were on a long run but today was really, really good, I think.
"It makes a difference if you find yourself in clean air, dictating the pace rather than following the top two cars. In some races we didn't really see them for long. In other races we were sort of stuck behind them and you cannot really show your true pace so I think - especially in the beginning of the race, but then again, I think the whole race – the pace was really, really good. I think Lewis was still probably a little bit quicker, but didn't have a smooth Grand Prix, so this is how it goes sometimes."
Click HERE for more F1 news and features.
---