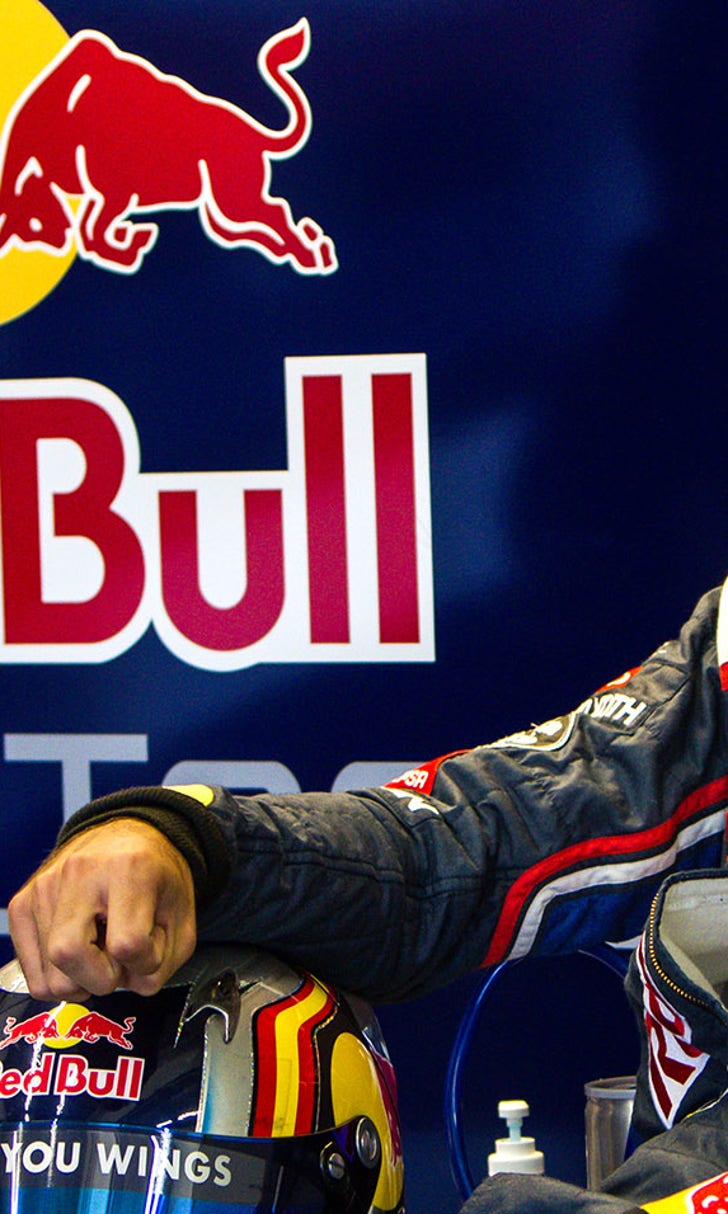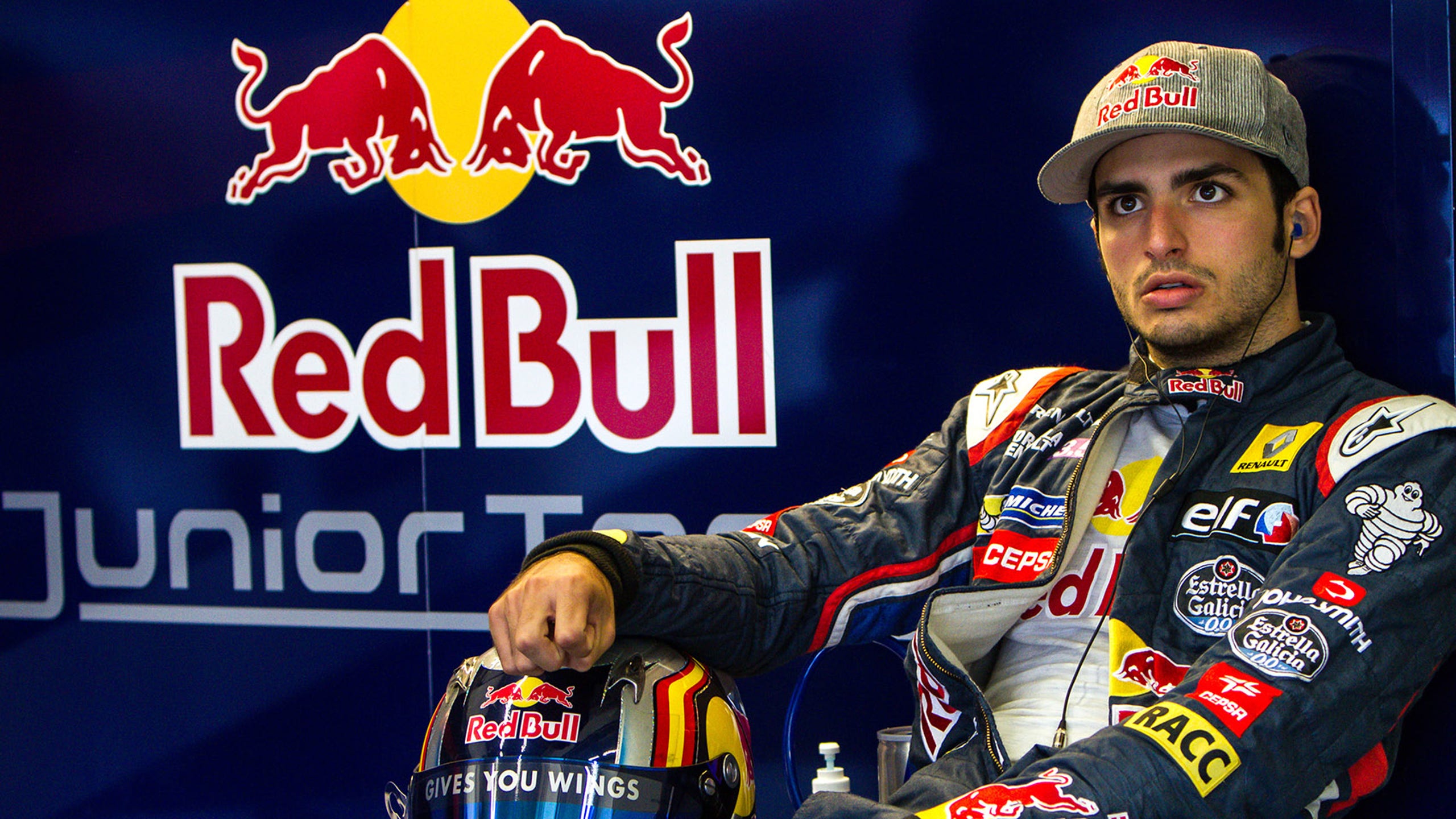 F1: Sainz Jr. set for Abu Dhabi test with Red Bull Racing
BY Adam Cooper • November 17, 2014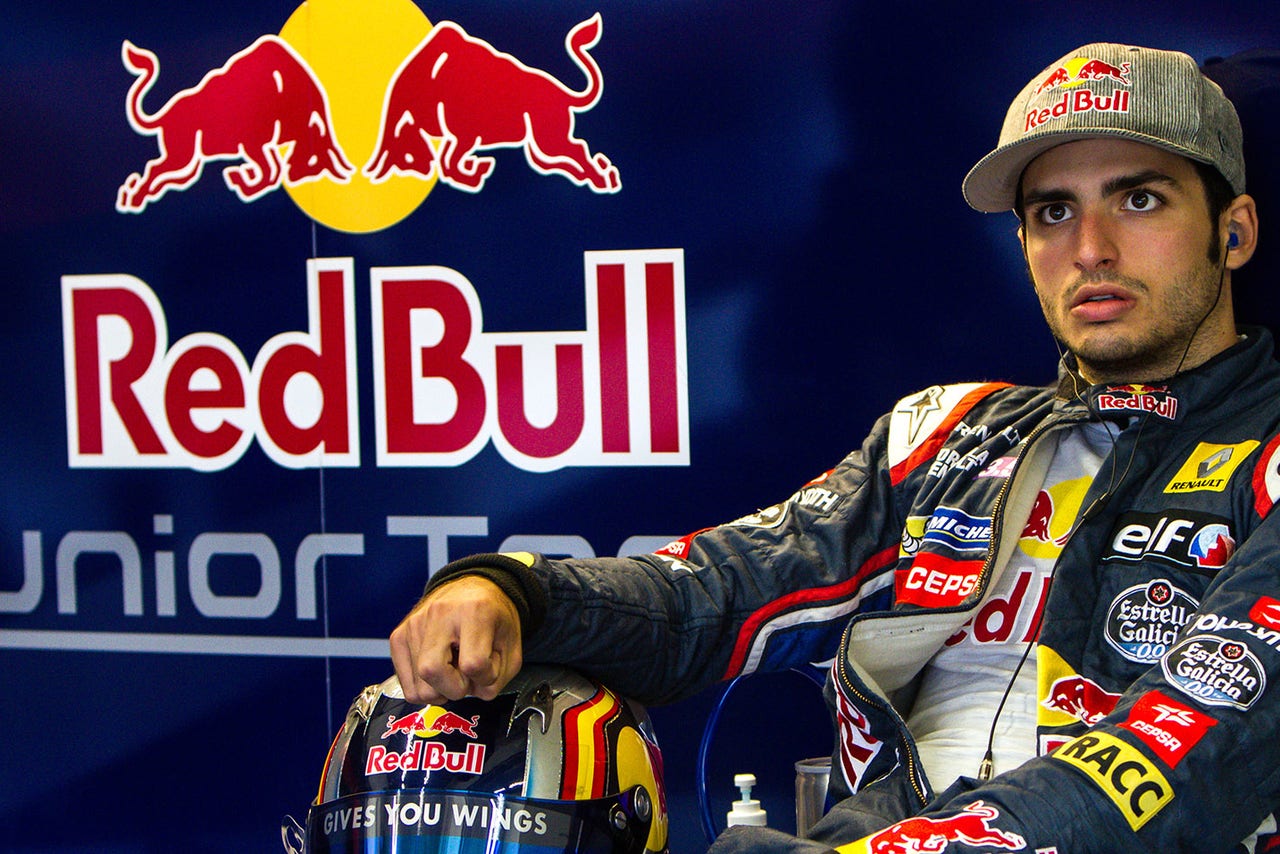 Carlos Sainz Jr. will test for Red Bull Racing in Abu Dhabi next week, alongside Daniel Ricciardo.
While Sainz Jr. is still in the frame for a Toro Rosso seat, it's not clear whether or not the test I an indication that he is in favor. Red Bull made it clear that the test is a prize for winning the Renault 3.5 title, and underlined that it could have gone to anyone, as long as they were not affiliated with another top F1 team.
Sainz drove for RBR in the Silverstone young driver test in July 2013, and also did a demo in an RB8 at the Nurburgring this year, again as a prize for being the Renault 3.5 series leader.
The Spaniard will drive on the first day of the test next Tuesday, with Ricciardo taking over for the second day.
Meanwhile, Toro Rosso boss Franz Tost says that GP3 champion elect Alex Lynn remains in the frame for a race seat in 2015, in the face of strong competition from Jean-Eric Vergne and Carlos Sainz Jr.
Since Danill Kvyat was announced for RBR Vergne's chances of hanging onto his seat have increased, for the very obvious reason that the team might want one experienced driver alongside Max Verstappen next year. At the moment, only Verstappen is scheduled to do the Abu Dhabi test for STR, although it's understood that was agreed before Kvyat's departure created a vacancy.
Lynn, who was picked up by Red Bull after winning the Macau GP last year, is still very much in contention – and at the very least could secure a reserve driver role at RBR/STR.
"I saw every race from Alex this year," said Tost. "He has done a good job so far. There's the final race in Abu Dhabi, and I think he'll win the championship because he only needs a few points. He's a high-skilled driver, he's done a good season, he's leading the championship, and the rest we will see.
"Of course we will sit together with Red Bull and will decide who will be the second driver for next year. The only thing is if Lynn is coming to us it's not easy to have two young drivers, that's the problem. But we will see, in the end it's a decision from Red Bull. The main drivers are Jean-Eric, Sainz, Gasly and Lynn. This does not mean that Lynn is the last – these are the Red Bull young drivers.
"The situation has changed because we were totally surprised by the decision of Sebastian Vettel to go to another team next year, and therefore we have to decide what will be the best situation, the best possibility for the team."
Lynn remains hopeful that he has done enough to make his case.
"Red Bull gave me the task of winning GP3 this year and I am well on the way to achieving that objective," he said. "The record books show I have always had the upper hand racing head-to-head with both Daniil and Carlos and I hope I have done enough to be fully in the frame when Dr. Marko and Torro Rosso are considering their options for next year. As highlighted in Macau, I perform at my best under pressure on the big stage and am 100 percent ready for an F1 move next season."
---