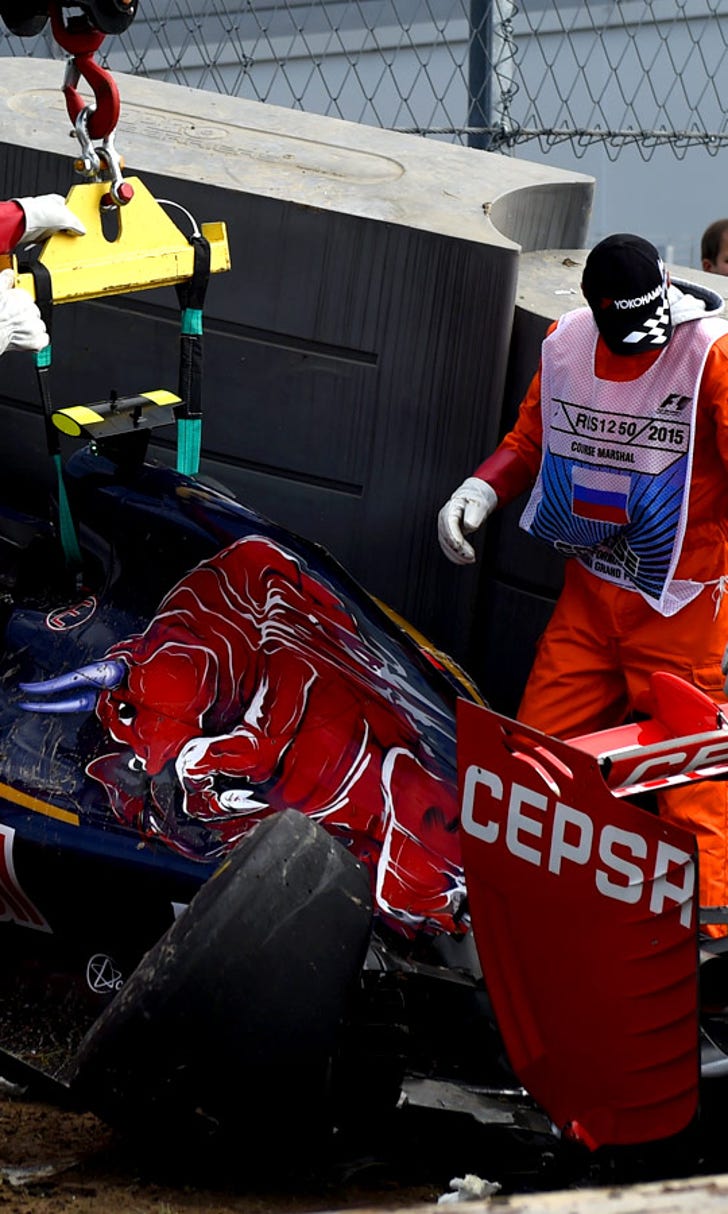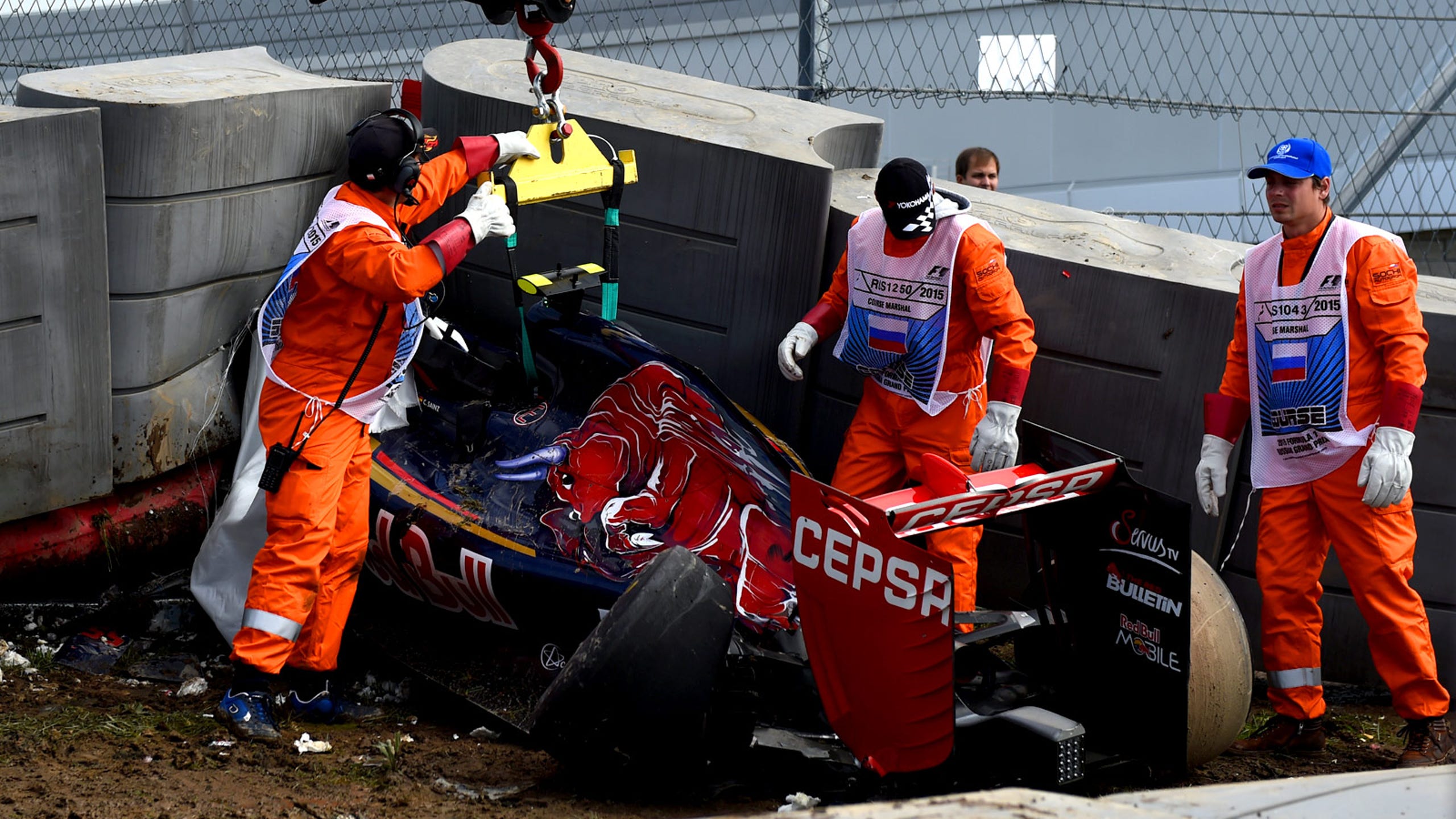 F1: Sainz airlifted to hospital after practice crash
BY Adam Cooper • October 10, 2015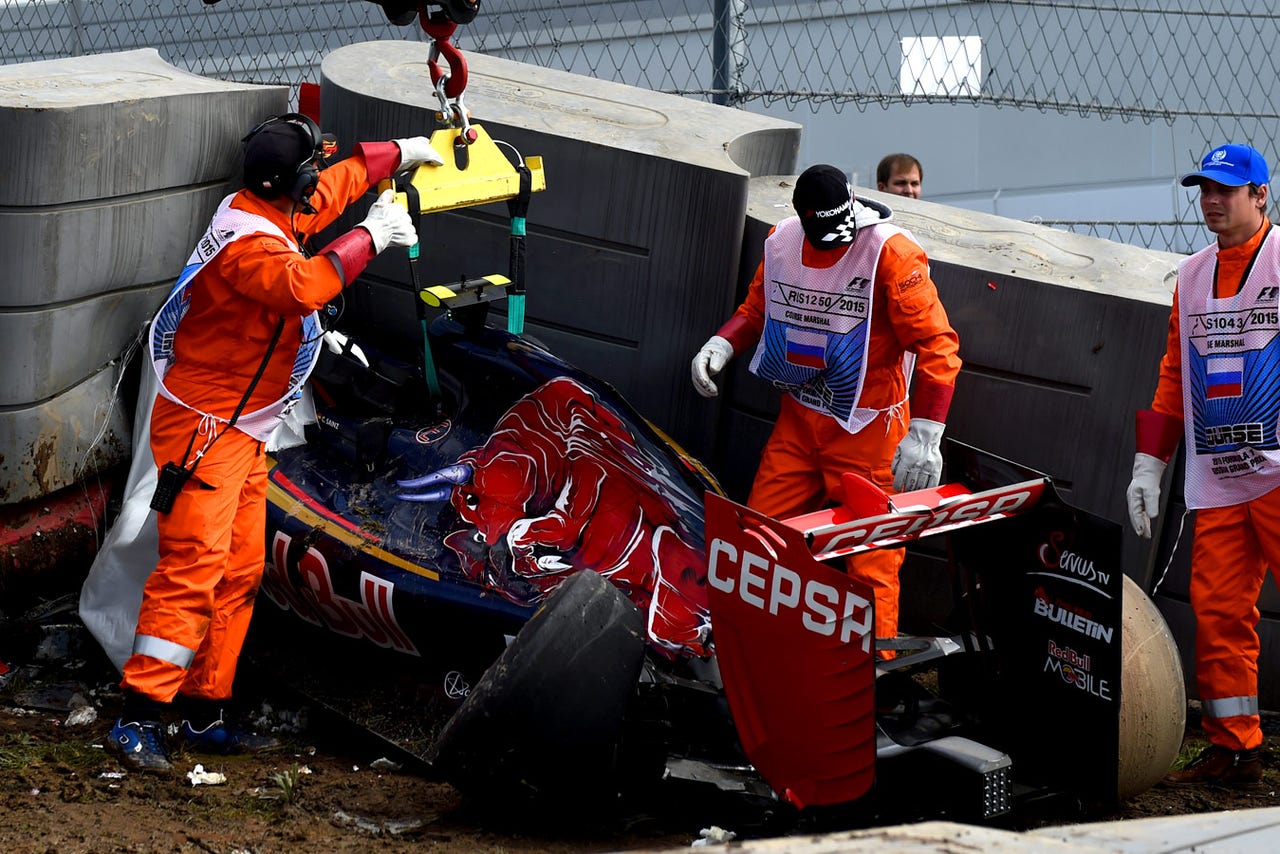 Formula One driver Carlos Sainz has been airlifted to a local hospital in Sochi after a major accident that brought out a red flag in FP3.
The Toro Rosso driver has no serious injuries, but he will be subject to further evaluations.
Sainz's car snapped sideways under braking entering Turn 13 and struck the concrete wall on the left, damaging both front and rear suspension.
With his braking subsequently limited -- the front left wheel was bent up in the air -- the car then plunged into the Tecpro barrier at the end of the straight.
The car became lodged underneath the plastic barriers, with the nose hitting the guardrail behind the barriers.
Sainz was conscious, but it took some time for marshalls to lift the barrier blocks and gain access to the driver. He signaled to the crowd by giving a thumbs-up after being taken away on a stretcher into the ambulance.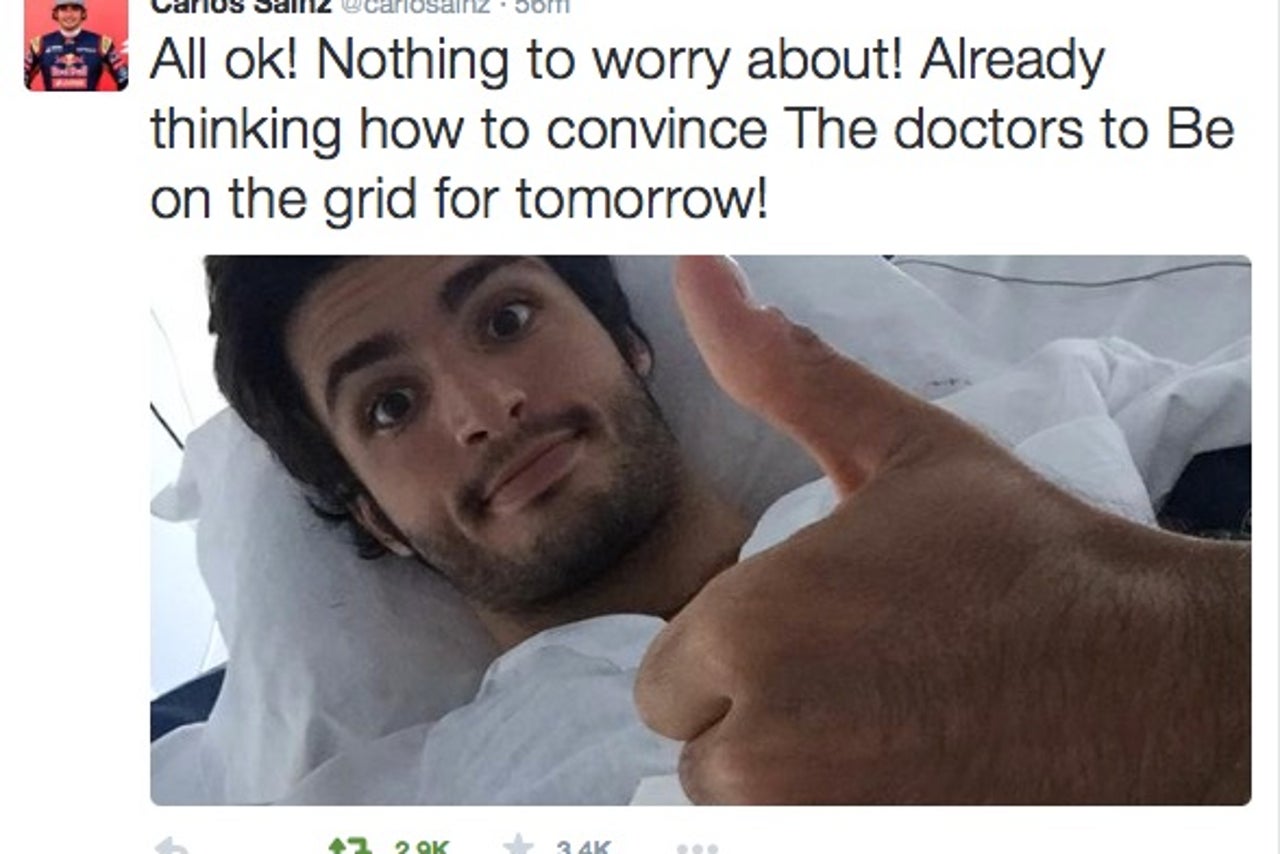 After a short visit to the medical center, he was then taken to the hospital via helicopter.
"Carlos is conscious, he's at the doctor now," said STR team boss Franz Tost. "They will look at him and decide whether he is able to continue the race weekend or not. We don't know yet.
"The car got lost under braking, but we have to find out what was the reason," Toro Rosso team principal Franz Tost said.
"Currently it looks like nothing has broken on the car. But we have to wait until we have the car back and we see the data, and we have to investigate what happened exactly."
The team also released this statement:
"After arriving at the Sochi Hospital 4, Carlos Sainz, who never lost consciousness, underwent a medical examination, including a full body scan. The scan showed that the driver has no injuries.
"However, he will be staying in the hospital overnight as a precautionary measure, which is the normal procedure in these circumstances."
---
---