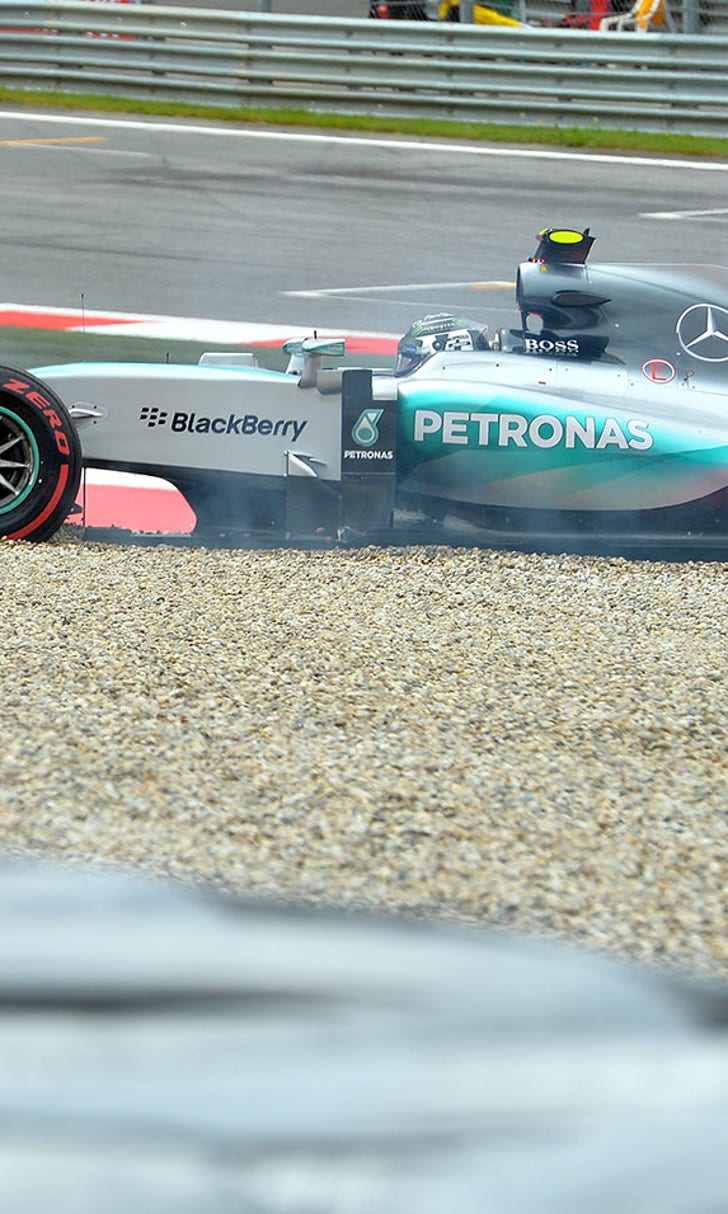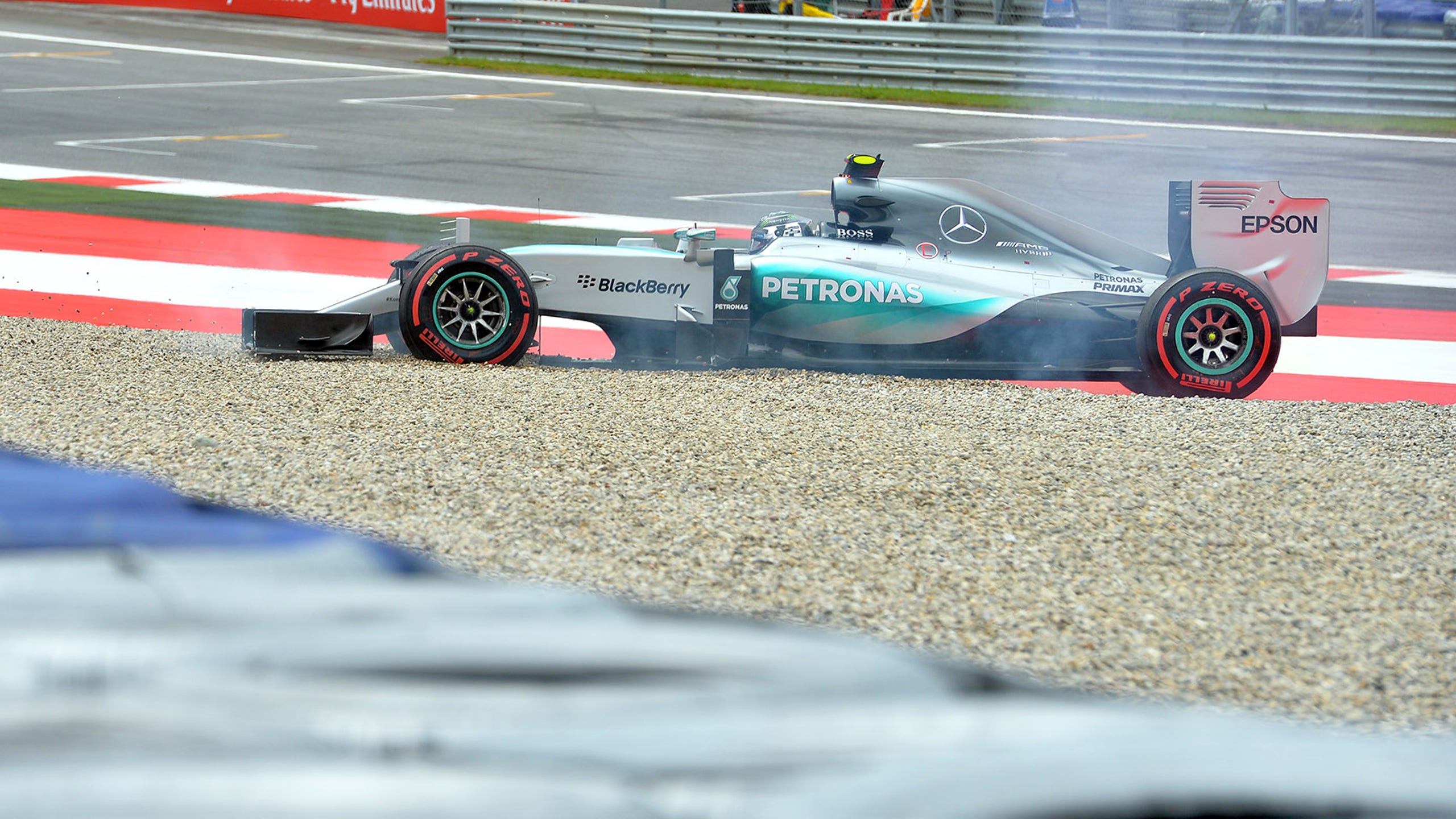 F1: Rosberg has no regrets after last turn calamity in qualifying
BY Adam Cooper • June 20, 2015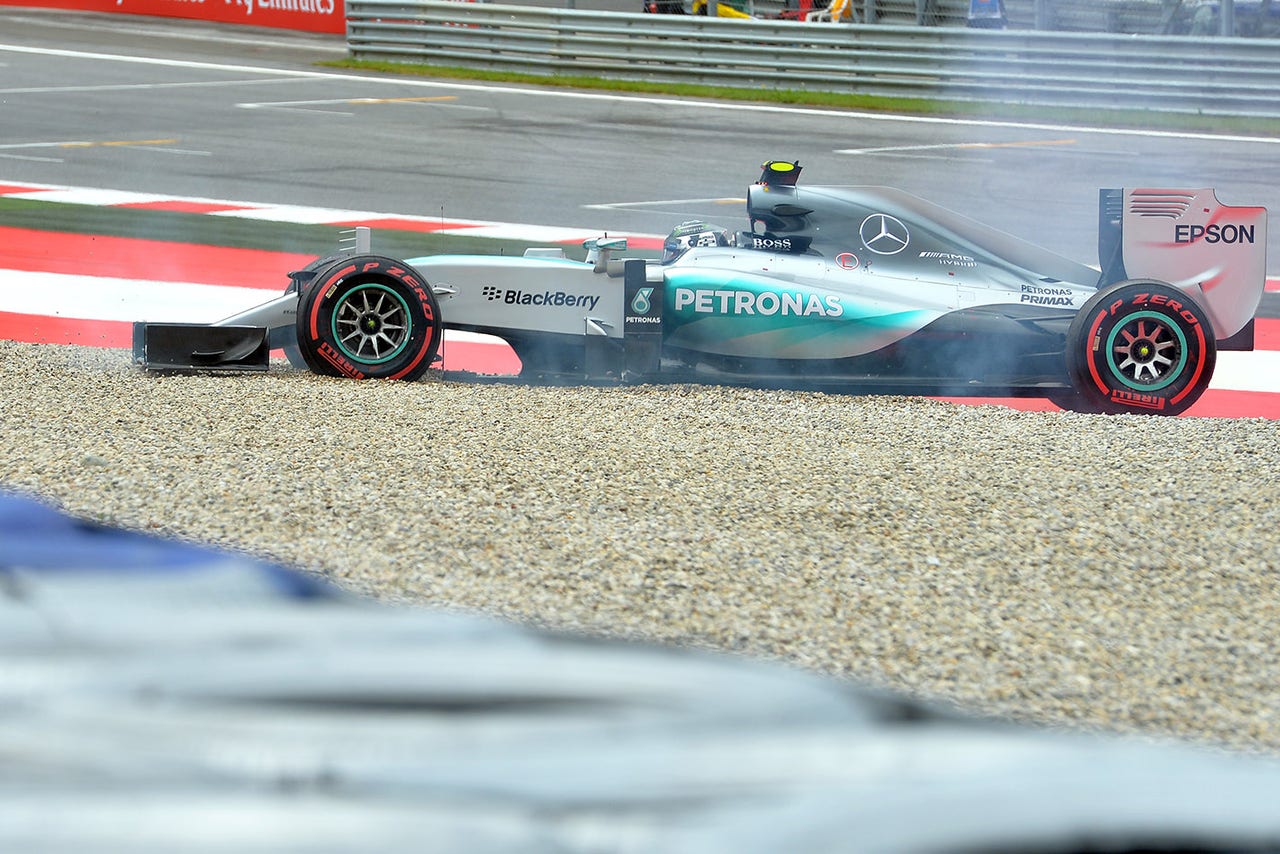 Nico Rosberg says he didn't know that Lewis Hamilton had already spun when he went off at the end of Q3 in Austria - but insisted that it would not have made any difference.
Hamilton's spin obviously meant that he couldn't improve with his last lap, but Rosberg said he still had to take risks to beat his Mercedes teammate's earlier time, and was thus obliged to push. Nico ran into the gravel at the final corner and had to settle for second.
"I had to beat Lewis's time, that was the benchmark," said the German. "That benchmark was two-tenths quicker than my time up to then. I was two-tenths up on my time just before the last two corners, which meant I was exactly equal with Lewis's benchmark. So I knew I had to pull out one or two hundredths more, and that meant that I took that little bit more risk in the last corners, which was necessary, but I overdid it, unfortunately."
Rosberg didn't want to blame damp curbs or astroturf: "I only saw the on-board of myself, I didn't see from outside, so I don't know, I'm not sure. But if there was some indication of spray when I went over the astroturf, then that would be the reason. If not then it's unlikely to be the reason. The driver braking too late, that is probably the best reason!
"This track in general is very challenging, and we've never seen as many mistakes as this week in F1. Why? Because first of all the braking is very, very important here to do a quick lap, and it's so difficult to get it right, and you have to attack to be quick, so that's why we see a lot of mistakes. And then somehow it's very nervous on the rear also, in the last sector. The last two sectors the rear will just step out, because of it dropping away, the track. It's just the way it is. It's a cool track, it's very challenging."
Rosberg is hoping that the tricky circuit will trip Hamilton up on Sunday: "That's probably one of my best opportunities for tomorrow, I need to try and keep the pressure on as much as I can, like in Montreal, with a bit colder brakes tomorrow hopefully. Just push all the way if I don't manage to get the start, keep the pressure on, and hopefully Lewis might make a mistake or something."
Click HERE for more F1 news and features.
---