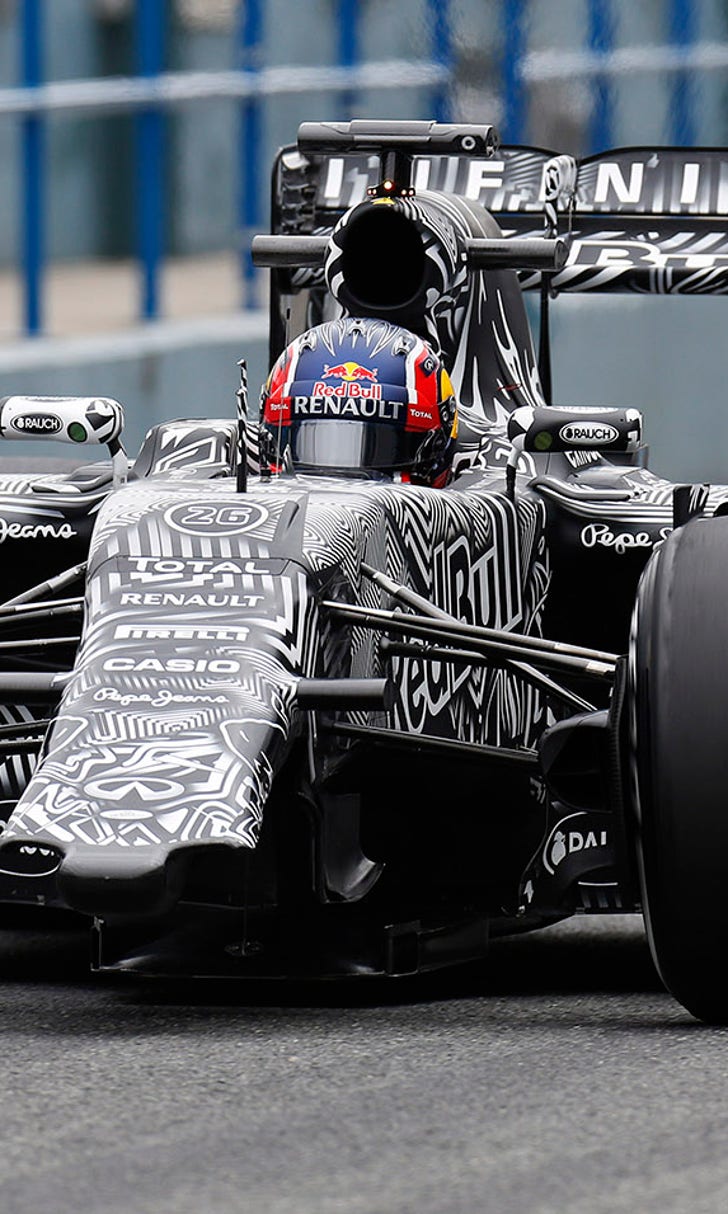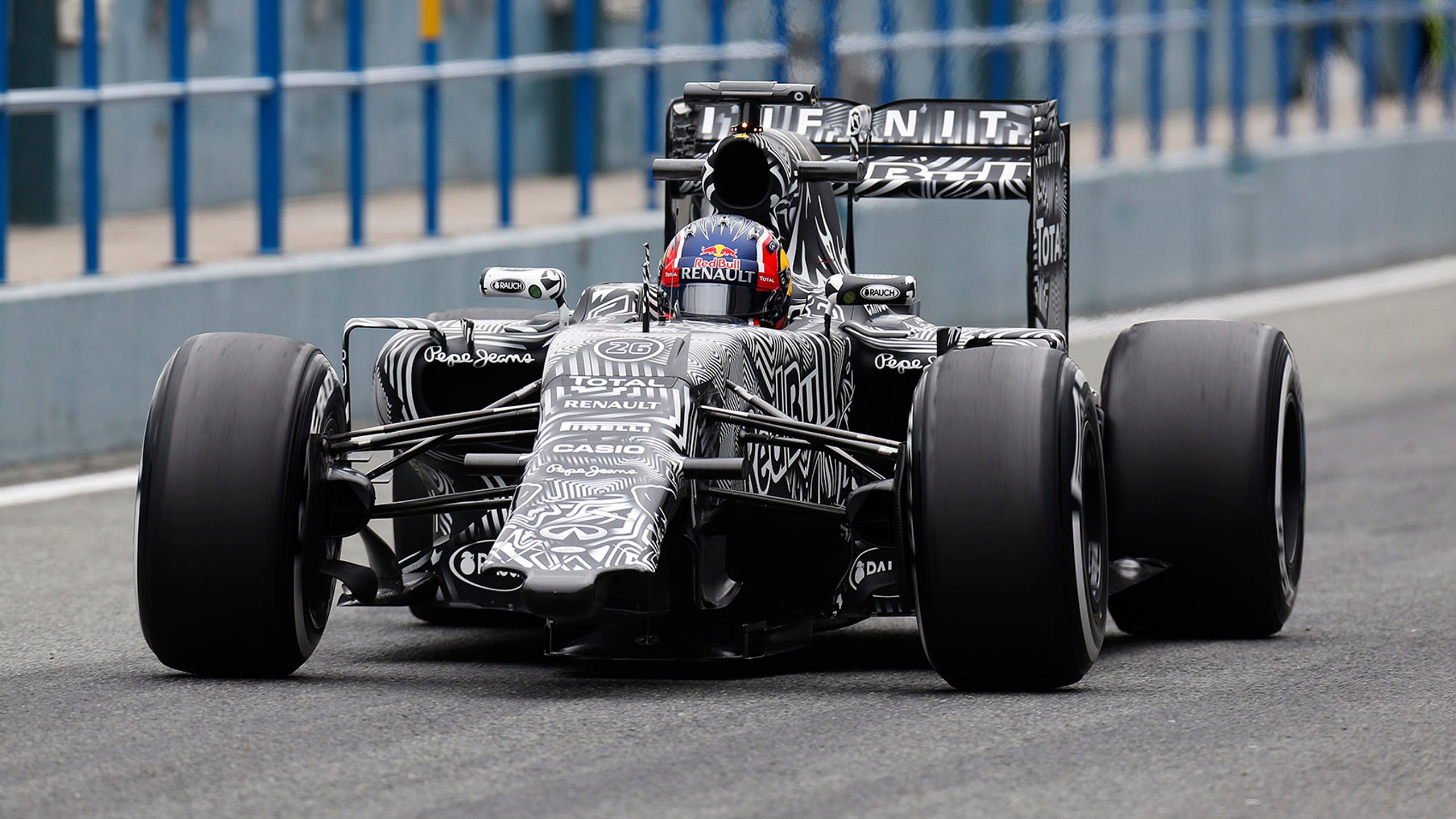 F1: RBR planning unusual livery for season, tests with no wing
BY Adam Cooper • February 2, 2015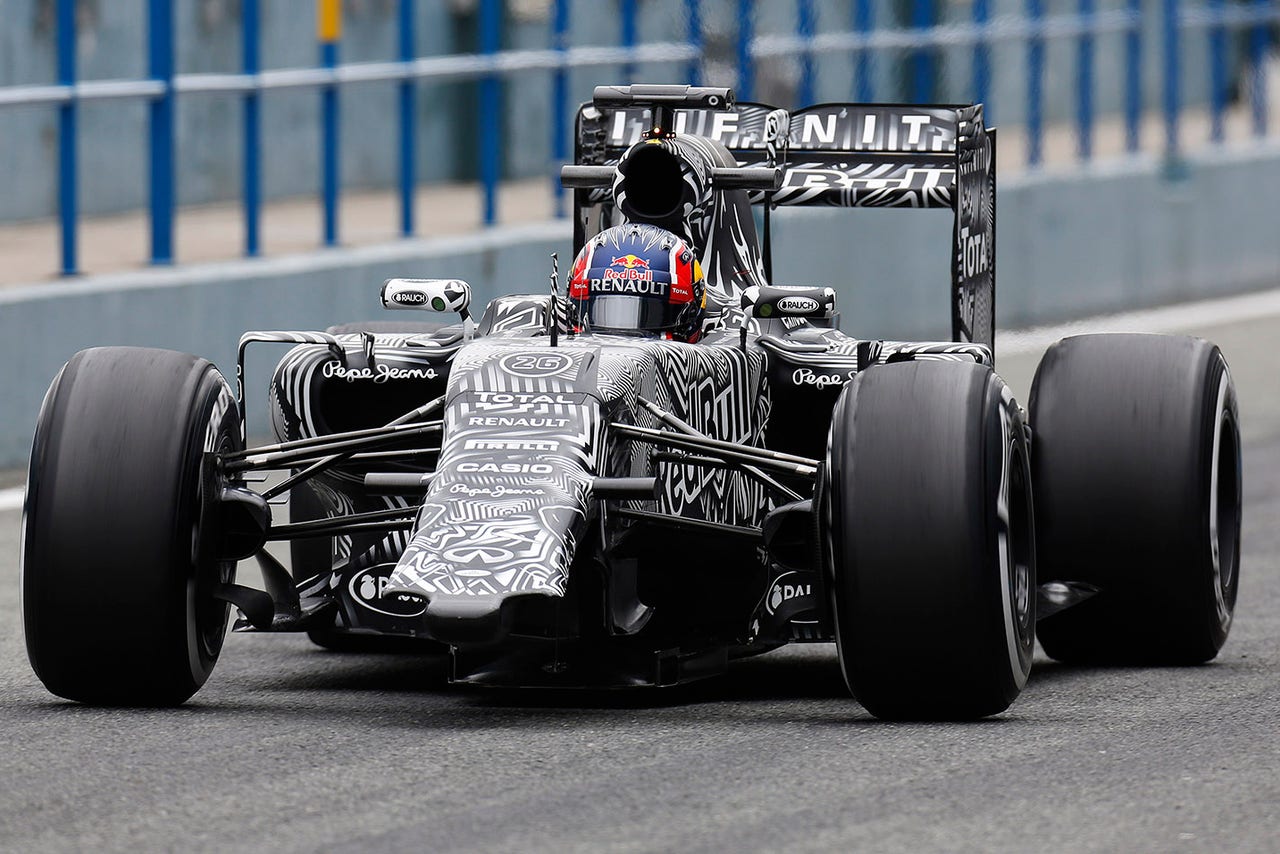 Christian Horner has hinted that Red Bull could have another unusual livery planned for the start of the racing season.
The team is running in camouflage livery in Jerez, in part because it genuinely serves to make it harder for rivals to analyze the car.
"The camouflage livery actually came out of a helmet that Sebastian ran last year." said Horner. "It was quite fun. We thought it would be interesting to extend that concept to the entire car, and Dietrich liked it when he saw it. I think it epitomizes Red Bull really.
"We're not afraid to do things a bit differently, and so to run in a different livery and see a Red Bull in a different livery is quite striking, and it makes it difficult to get detailed photographs of the car at a time of year when we're all trying to be as secretive as we possibly can."
Asked if fans will be disappointed when the camouflage livery is dropped he said: "They won't be disappointed because the livery will be even stronger. It's great to so something different, it's been extremely well received. It's difficult to get detailed shots because obviously it confuses your eye-line. It certainly seems to have had a great reaction.
Regarding what will be on the car in Australia, he said: "Wait and see."
Meanwhile, Dany Kvyat lapped Jerez with no front wing on the RB11 after he damaged the only example of it in contact with the barrier Monday morning.
New parts are on their way but the team opted to continue to run a few laps for ongoing systems checks and so on.
"Dany had a very slight off on an install lap this morning, on cold track," said Christian Horner. "He was just changing something on the steering wheel between Turns 2 and 3 very lightly touched the tire wall with the front wing. That's damaged the front wing.
"It's the only front wing assembly that we have in Jerez at the moment, which is relatively usual for when you're not abundant with spare parts. That's why we're running without the main plane at the moment. Obviously more components coming down later this afternoon and this evening and during the next few days.
He added: "What I should really be telling you is that we have so much front downforce we don't need the front wing, and we're just trying to balance the car."
---