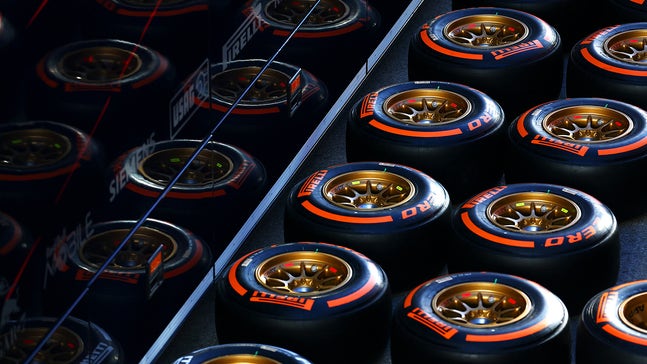 F1: Pirelli's planned Abu Dhabi test still faces uncertainty
Published
Oct. 28, 2015 3:07 p.m. ET

Formula One teams are still locked in a debate with Pirelli over the proposed tire test in Abu Dhabi at season's end.
Pirelli wants to do some work on next year's tires, and specifically the new 'ultra-soft' compound, which will be introduced next year, as well as more durable casings.
However, as things stand, the rules make no provision for the extra test.
But, the World Motor Sport Council has apparently accepted that the rule change can be made on safety grounds, on the basis that Pirelli needs to do some research and development. Specifically, the ultra-soft compound will have to be tested if introducing it next year is the plan.
Pirelli wants to do around 400 kilometers per team. The plan is to have the Yas Marina circuit open for a full 12 hours, from 9 a.m. to 9 p.m., which will take place on the Tuesday after the Abu Dhabi Grand Prix.
The Italian company has also insisted on using the primary F1 drivers, or at least reserves who have extensive experience with this year's tires.
Most teams are vehemently against the idea of the test, in large part because of costs – even Ferrari has apparently cited that as a key issue.
Pirelli says it will pay for the track, but the teams will have to pay for everything else.
A team manager told Motorsport.com that the cost of running the session would be around $500,000.
Those teams who have a policy of selling test sessions to rookies won't be able to do so, due to Pirelli's demand for experienced drivers.
In addition, all teams are running short on engine mileage. There are also complications related to flights having been booked, with team members already committed to going on their holiday break directly after the season finale.
---
---