F1: No regrets for Vettel after USGP strategy call
Published
Oct. 27, 2015 3:40 p.m. ET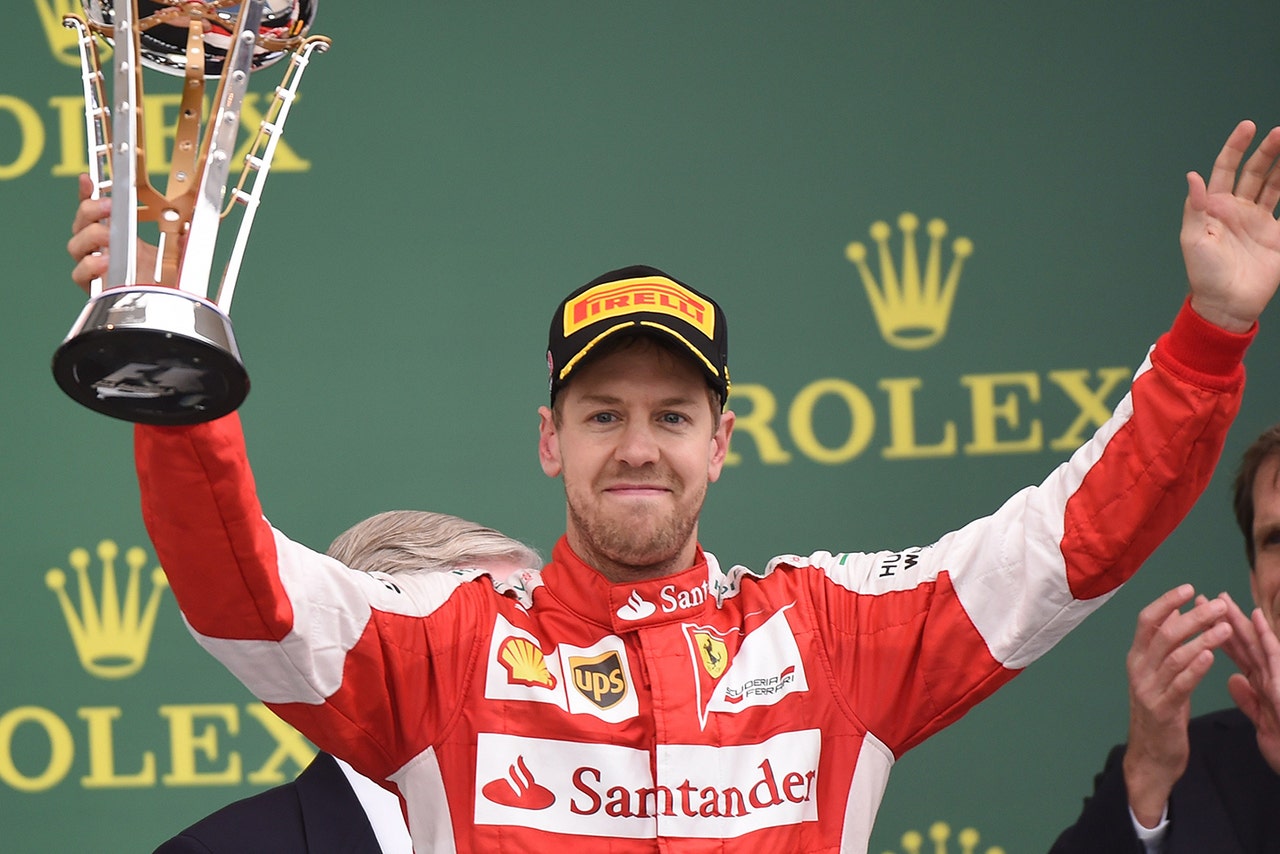 Sebastian Vettel says Ferrari was right in taking the strategy gamble during the US GP, which put pressure on Mercedes.
The German took on medium tires at a point when he could get to the end of the race, while both Mercedes drivers stayed out knowing that they would need fresh rubber at some point. In the end a virtual safety car and then another safety car allowed Nico Rosberg and then Lewis Hamilton to make their stops without losing out to Vettel, and the Ferrari man was free to make an extra stop himself for new tires.
"I think it was the right thing to do," he said. "Given where we were, given that we wanted to make our chance last as long as possible and I think there was a chance definitely to do it. Obviously when the safety car came that was gone, because we've seen that with the option tire everyone one of us was in the same boat with a lot of graining.
"First laps amazing and then the laps after that falling off quite dramatically. With a green track, that's what happens. So I think I had a good chance. Already after four or five laps on the medium tire, six laps, I don't know how much it was, I was doing more or less the same pace as the guys in front.
"A shame to lose out, but on the other hand in a race like this I think all three of us in a way at some point in the race we got lucky with timings, because it can also work against you. But yeah, a bit mixed.
"The race we had, there's not much to add. It was very exciting -- I had an average start and then we had a very, very good opening lap and after that we did the right things. Amazing pace when we switched to dry tires, closing to the field. And then I think it was very close with Nico in the end but not close enough, so that was it."
Meanwhile, Vettel said that Ferrari can challenge Mercedes next year.
"It's a new start for the entire team, with a lot of things changing. I think we've exceeded expectations this year by quite a lot, so yeah, the target is to do better next year and to keep fighting until the end and be in a better position.
"Equally we have to be patient because it's a big project, there's a lot of effort that's going in in Maranello and the people are really hungry. And I think that probably the whole factory, the whole team here feels similar to me today, whereas it's great to know that we had a fantastic recovery and another strong race but equally it's not so nice if you lose out on the championship. So the target is definitely to come back stronger next year and just to keep making progress. I think that's the best medicine that we need to prescribe to us."
Click HERE for more F1 news and features
---