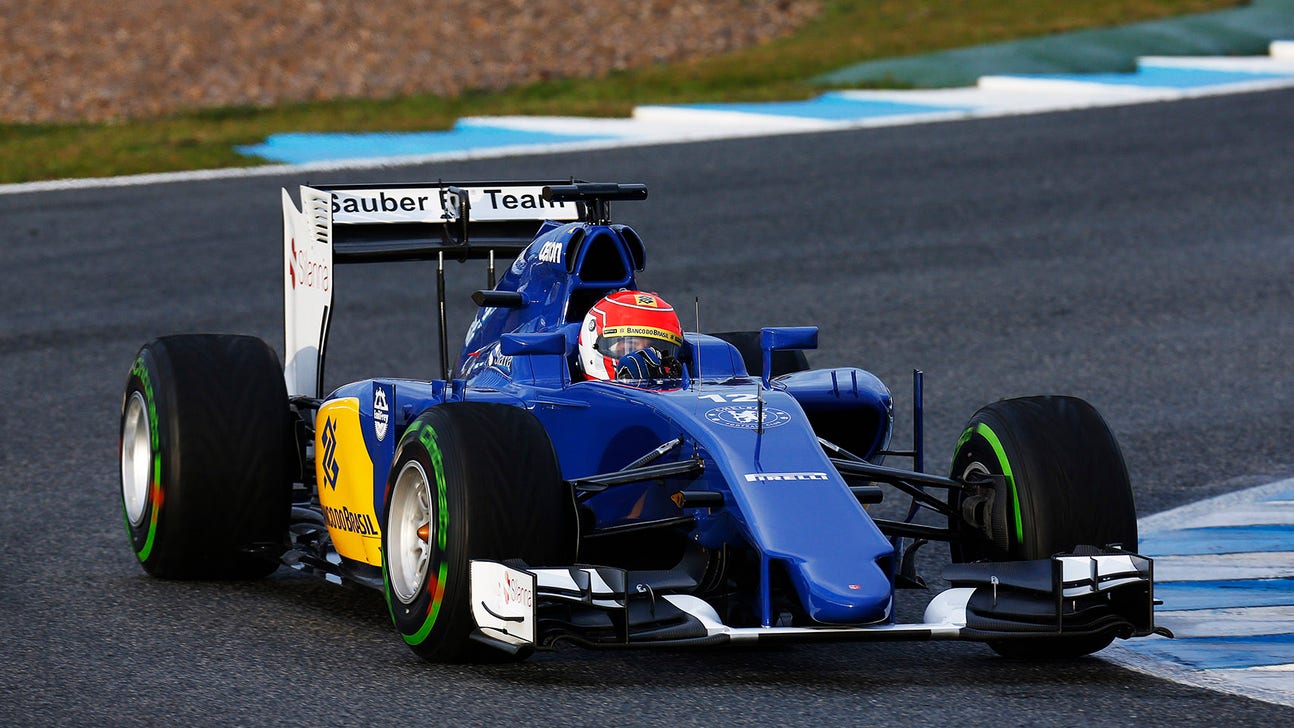 F1: Nasr quickest for Sauber on third day in Jerez
Published
Feb. 3, 2015 11:19 a.m. ET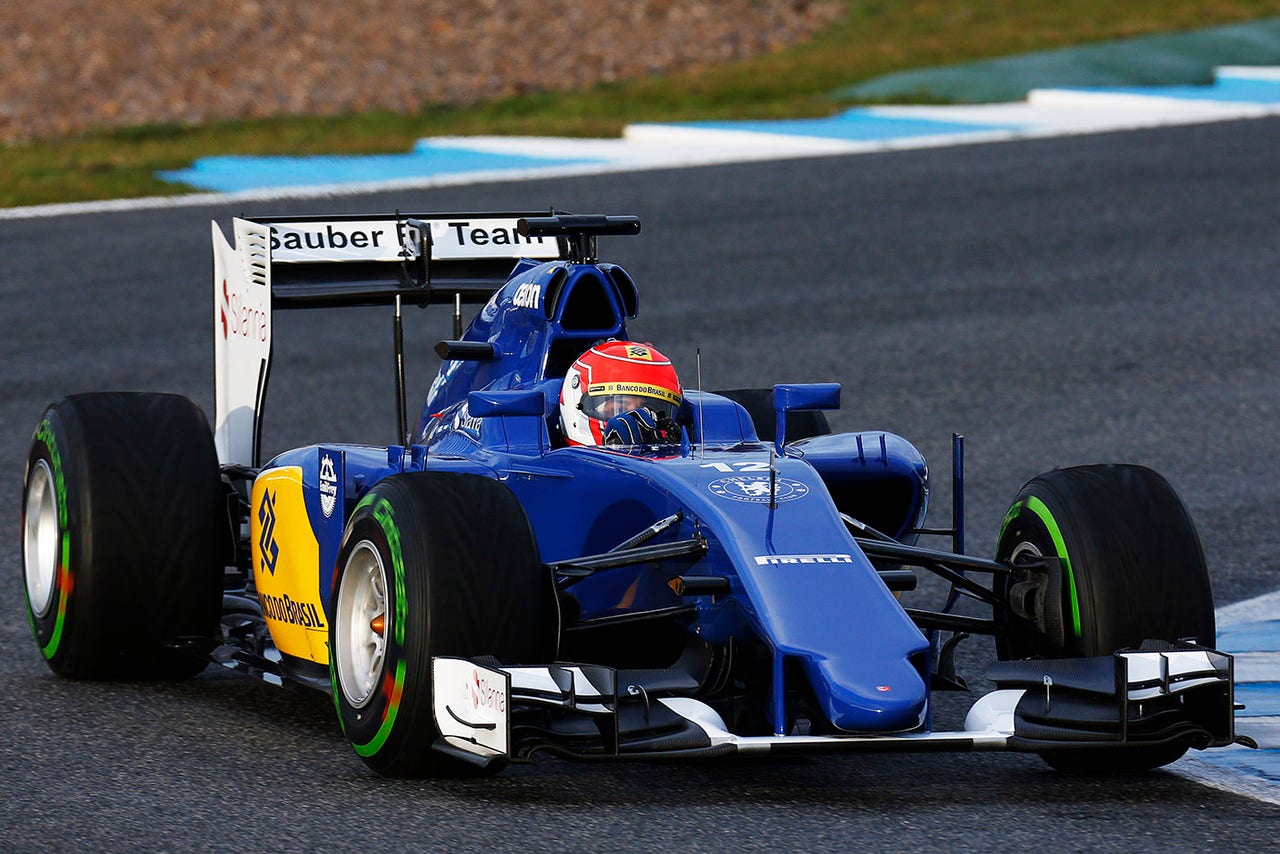 Felipe Nasr was fastest for Sauber on Day 3 of the Jerez test after the Swiss car was beaten only by Ferrari on the first two days.
The day started with a damp track, and in the cold and cloudy conditions it stayed that way for a while, before eventually drying out.
Of course at this stage times mean very little and a cynic could argue that Sauber is trying to impress sponsors, but nevertheless it has been a solid performance so far by the C34. Nasr completed more than 100 laps as the car continued to run reliably.
"It was another positive day," said Nasr. "We did a lot of mileage, and we were able to get a better understanding of the car. On top of that, we used different tires in different conditions, and we played with the setup. In the end I had the chance to do some long-runs to get a feeling for the car with high fuel loads like they would be in race conditions."
Kimi Raikkonen had his first outing in the Ferrari after Sebastian Vettel spent two days in the car. The Finn finished the day in second spot, 0.2s down on Nasr, having run 92 laps.
Nico Rosberg was back in the Mercedes W06 and, despite the engine shutting down at one stage, he again topped the mileage charts, eventually logging another 151 laps with the third best time. The Mercedes team added that the mechanical gremlins were not a major issue.
Felipe Massa took over the Williams FW37 and built on the work of Valtteri Bottas over the previous two days, although some problems restricted the car's mileage.
Pastor Maldonado stayed in the Lotus and, after a later start due to a telemetry issue, the black car achieved some good mileage. Romain Grosjean will have his first run in it tomorrow.
Carlos Sainz Jr was back in the Toro Rosso after Max Verstappen drove yesterday, and the Italian team enjoyed a productive and reliable day, running well over 100 laps.
After doing no proper running yesterday due to the lack of a spare front wing, Red Bull Racing was hoping to get back to speed today. However, after just a handful of laps Daniel Ricciardo had a failure that led to a time-consuming power unit change. He didn't get out again until around 2 p.m., when he was finally able to do some more laps.
It was a much better day for McLaren, although a far from a perfect one. The MP4-30 finally logged some miles in the hands of Fernando Alonso, ultimately logging 32 precious laps before an engine issue caused the team to confirm halfway through the day that it would no be running again. The track was still damp when the car was running so no representative times were set. Jenson Button will take over again for the final day tomorrow.
---