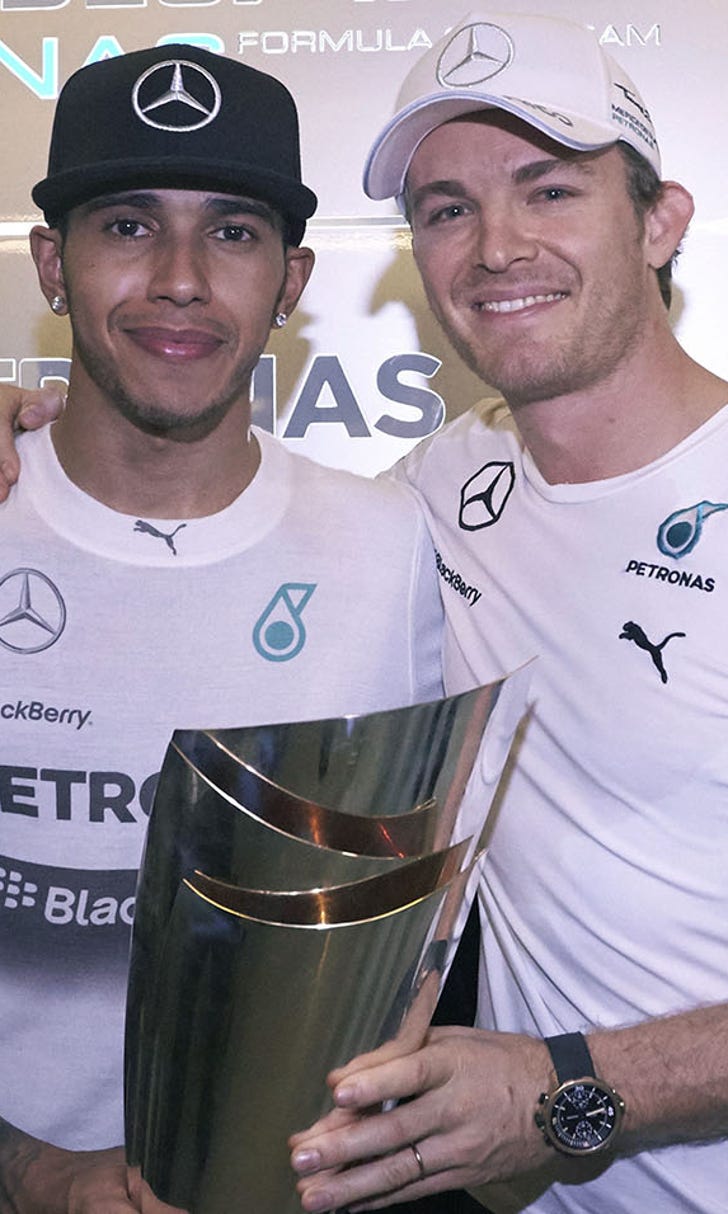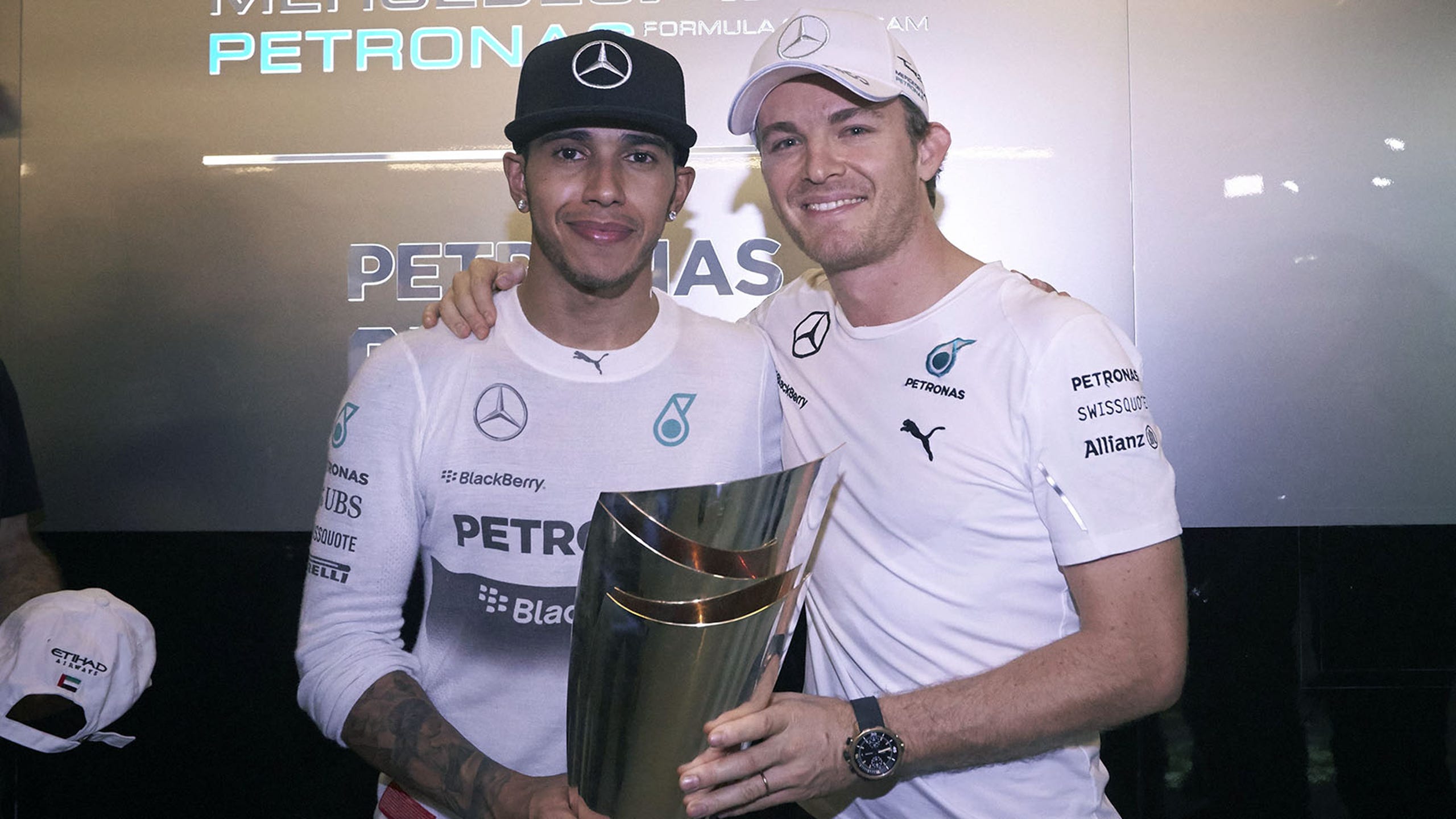 F1: Mercedes team disappointed in reliability's role in determining champion
BY Adam Cooper • November 25, 2014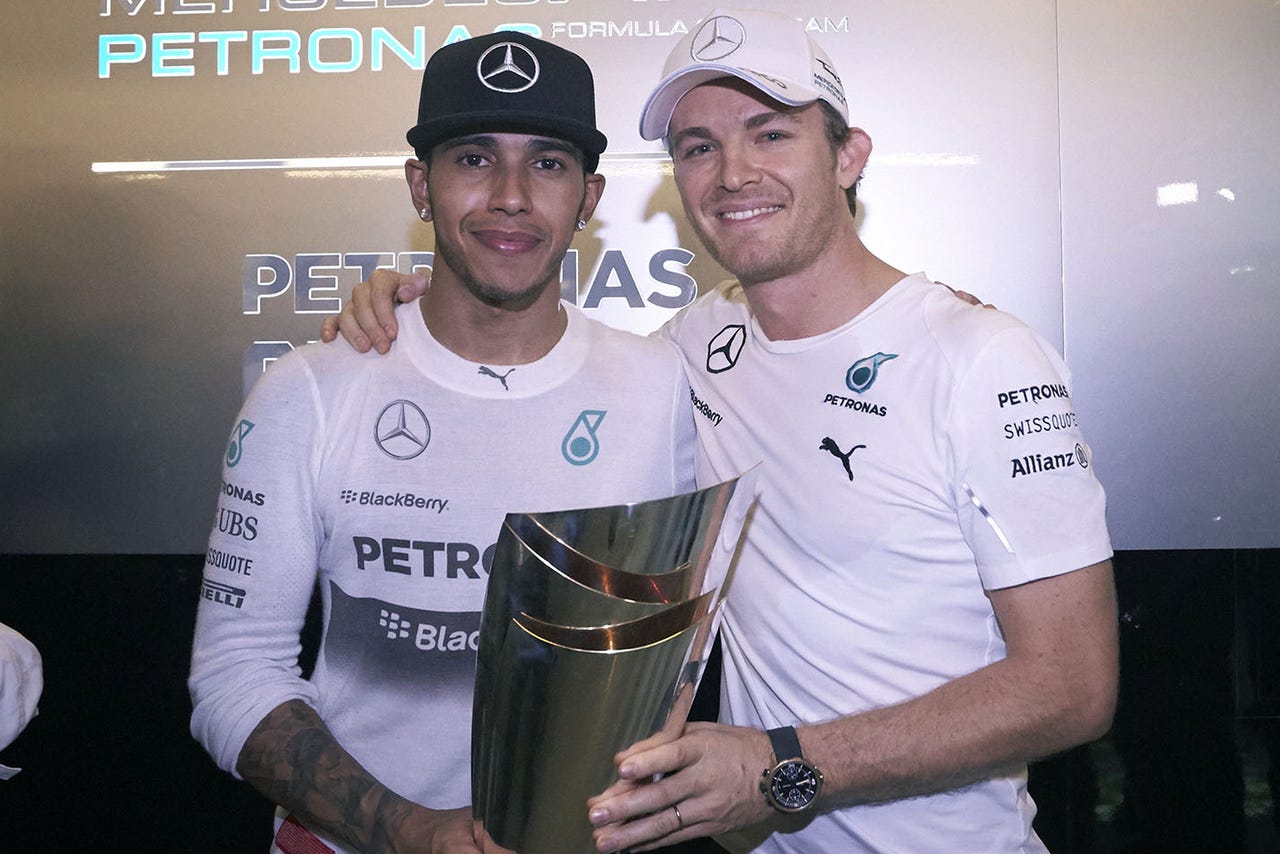 Mercedes F1 technical chief Paddy Lowe admits that the team has been frustrated by this year's reliability problems, which struck again in the Abu Dhabi GP and cost the team the chance to end the year with yet another one-two finish.
"It wasn't the ideal race for us, as we would have liked a one-two," said Lowe. "We came into the race with a target of a one-two, and we told Nico that, even if it had meant Lewis had won the championship anyway.
"There was a failure in the cooling system for the hybrid systems, and that was the thing that caused everything to fall apart around it. That was the core of the problem, and it cascaded into a number of other issues. Everything is linked together – the turbo isn't working very well, and so on. Different things were coming in and out.
"I think if we stand back and analyze the season as a whole we weren't as reliable as we should have been, but actually the unreliability fell quite equitably in the end. But overall, great to win the race itself. It takes us to 16 wins, and it was great for Lewis."
Summarizing the team's phenomenal 2014 campaign he said: "I think it's been the most fantastic season, and we just wanted to finish it in a nice way, and that's what's been done. Of course Nico won't particularly feel like that, but he's been an absolutely fantastic sport, very respectful to Lewis and the team. Great credit to him for that, I think it must be quite difficult for him. He won the inaugural pole position trophy, and that's no mean feat.
"This last part of the season they have both driven exceptionally well. It's the closing part, where you're under pressure, that really counts, and it's most difficult to keep it together. Both of them have shown themselves to be capable World Champions, and that gives promise to Nico for the future.
"You can't take anything for granted over the winter in F1. We just have to do our best and see where we turn up next year."
The team's boss Toto Wolff says it's a relief that the World Championship has been resolved after the tensions involved in managing an intra-team battle – while emphasizing his disappointment that technical gremlins once again cropped up in Nico Rosberg's car.
"First of all it's a relief now," he said.  "Although we knew that we'd won the driver's championship before, we knew that it was going to be a challenge in staying neutral, and balancing out between the drivers. For us it was a particular challenge, so now that it's over, it's a relief.
"But then there is also a bitter sweet feeling left. Lewis Hamilton won 11 races, he deserved to be World Champion, he had a really incredible season. He had downs, and many ups, and at the end he's a worthy World Champion.
"The bitter part is we worked so hard in such a diligent way to make the car reliable to enable the boys to fight it out on track, and that we had the problem with Nico's car is something which gives it a bitter taste, and I feel that we let him down a little bit. In hindsight you can say from a rationale point of view at that stage it was already difficult to make it after he had that start.
"Nico not finishing for us is a personal drama, because we expected to give them two cars which made it to the end. Lewis not finishing, being in the lead of the championship and being in the lead of the race, would have been an even bigger drama. Nevertheless, it doesn't make it any more acceptable to see Nico's car break down."
Regarding the Hamilton/Rosberg relationship he said: "It will reset a little bit over the winter and at the beginning of the season, before it gets competitive. It is very clear that if your teammate, the one in the same car, is your biggest competitor, your biggest enemy, that it's getting tense.
"I have no doubt that we will have similar situations and similar challenges next year again between the two. Anything else wouldn't be normal. It's just that we maintain it on the current levels of professionalism and respect."
---