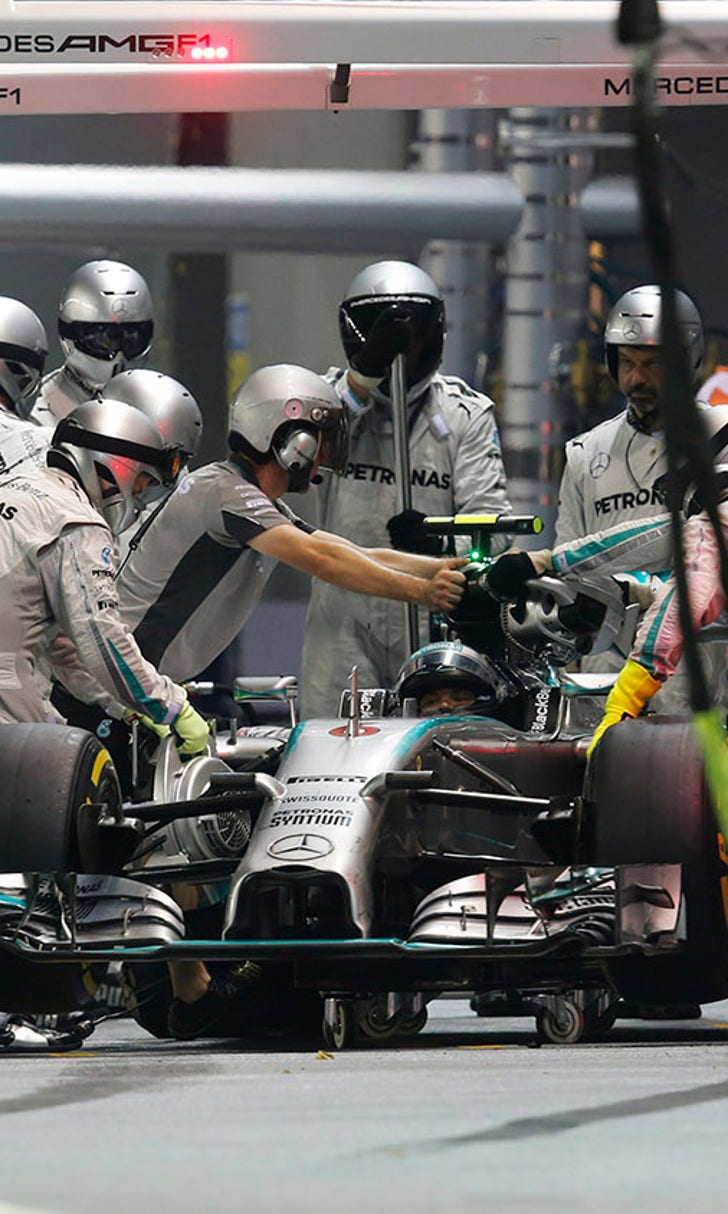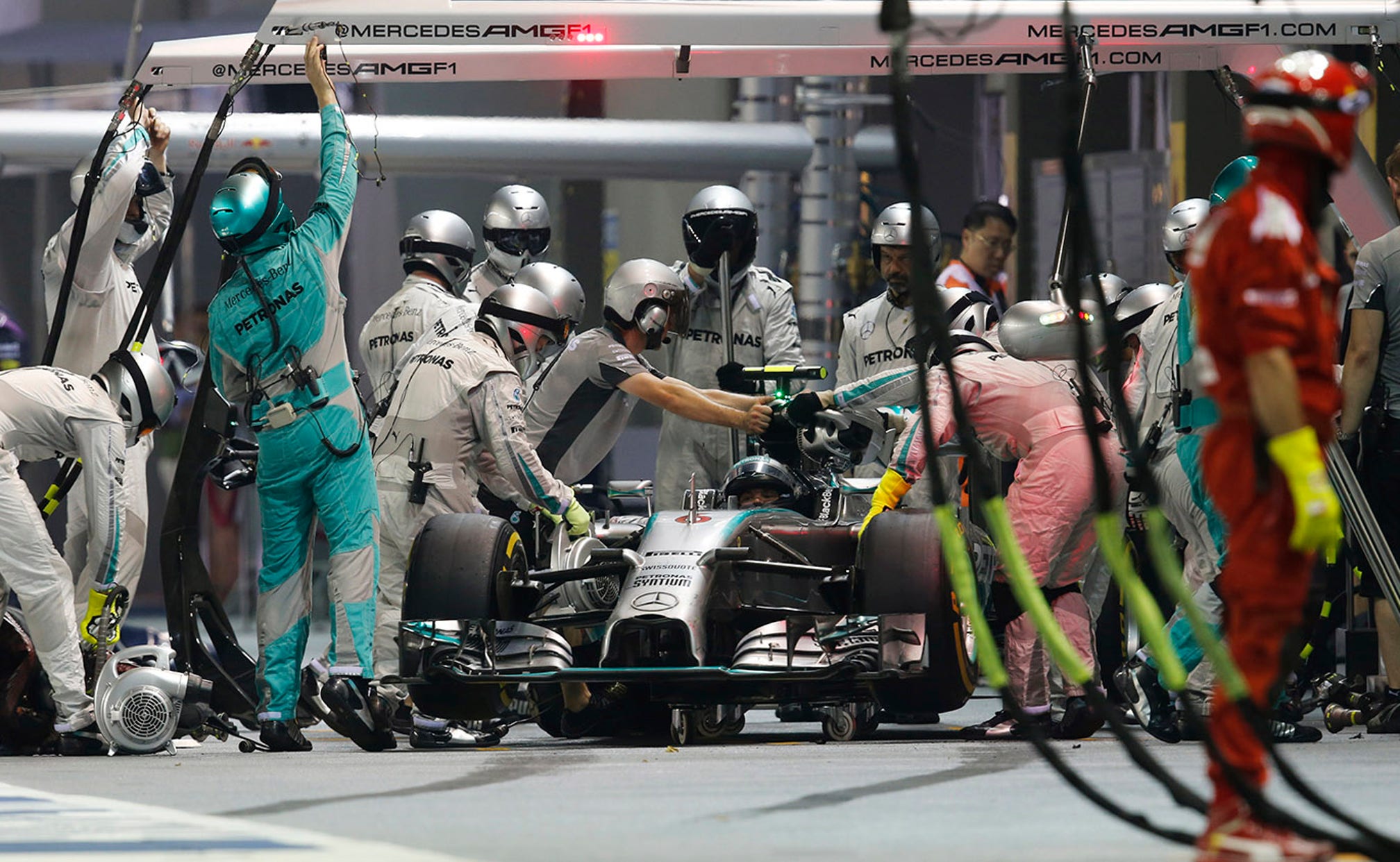 F1: Mercedes reveals issue with Rosberg's car from Singapore
BY Adam Cooper • September 26, 2014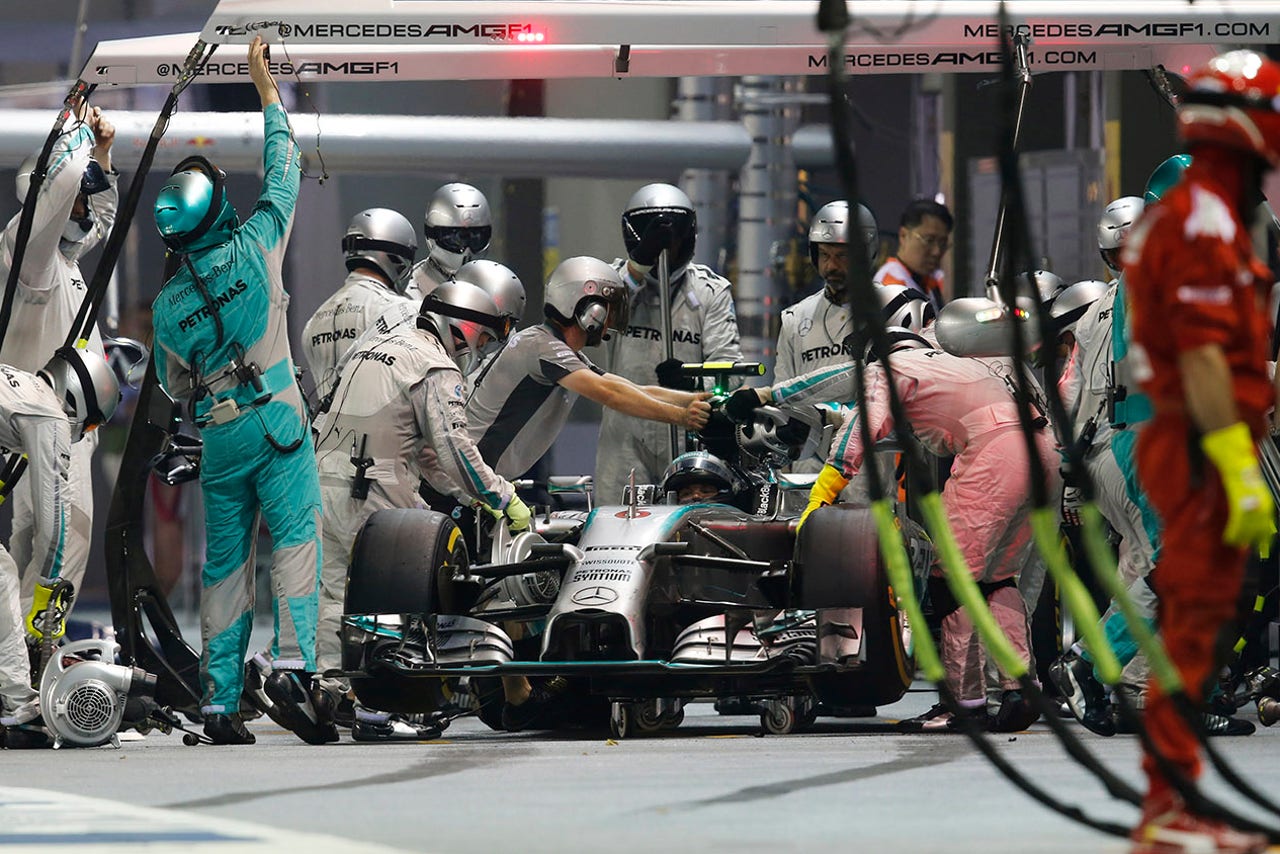 Mercedes says that a foreign substance in Nico Rosberg's steering column led to the problem that forced him to retire from the Singapore GP.
Rosberg suffered problems as soon as he climbed into the car for the laps to the grid and, despite a change of steering wheel, the issue could not be solved.
The team said via its Twitter feed: "Forensic analysis has revealed that the steering column electronic circuits were contaminated with a foreign substance.
"The contamination was not visible and did not manifest itself until Sunday as Nico went to the grid.
"The result was an intermittent short circuit in the electronic circuits meaning Nico could not command clutch or engine settings.
"Fresh parts will be used at the forthcoming races. Our hard work on reliability processes will continue at the same intensive level."
Later, Mercedes added: "To clarify, the contaminant was a substance used in normal pre-event servicing of the component."
---