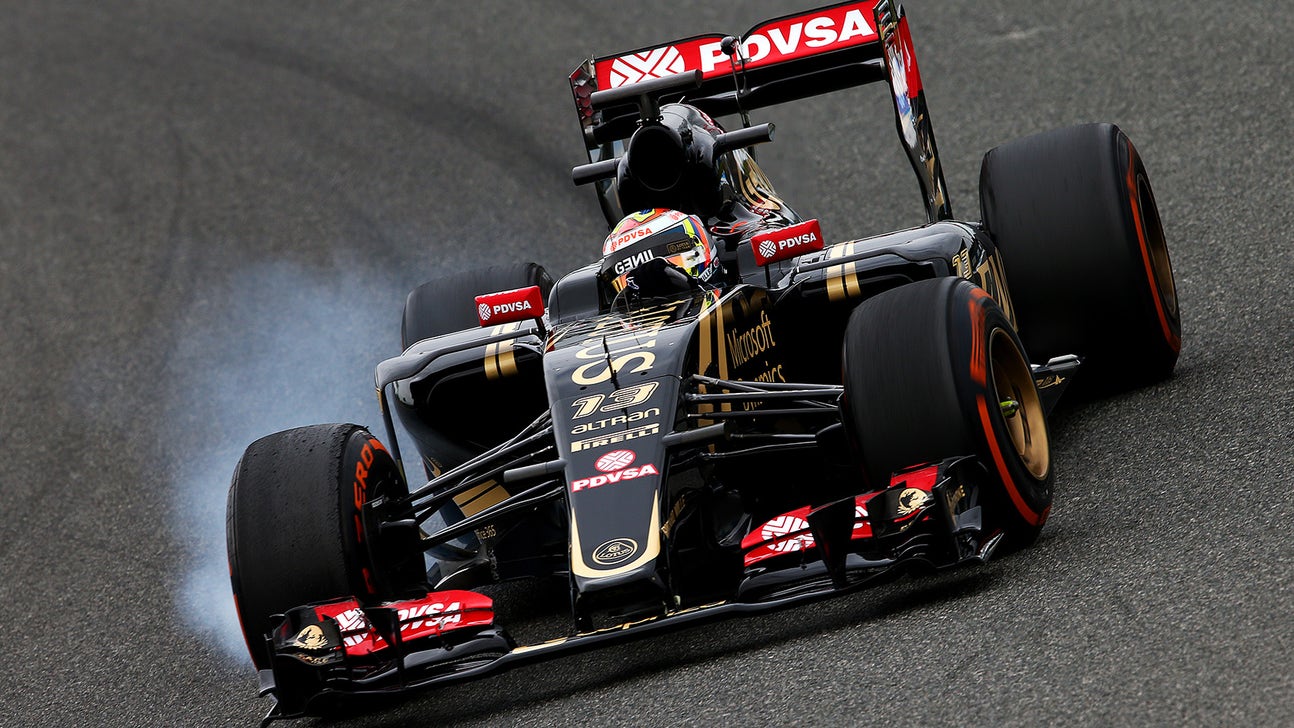 F1: Maldonado happy as Lotus E23 makes its track debut
Published
Feb. 2, 2015 2:04 p.m. ET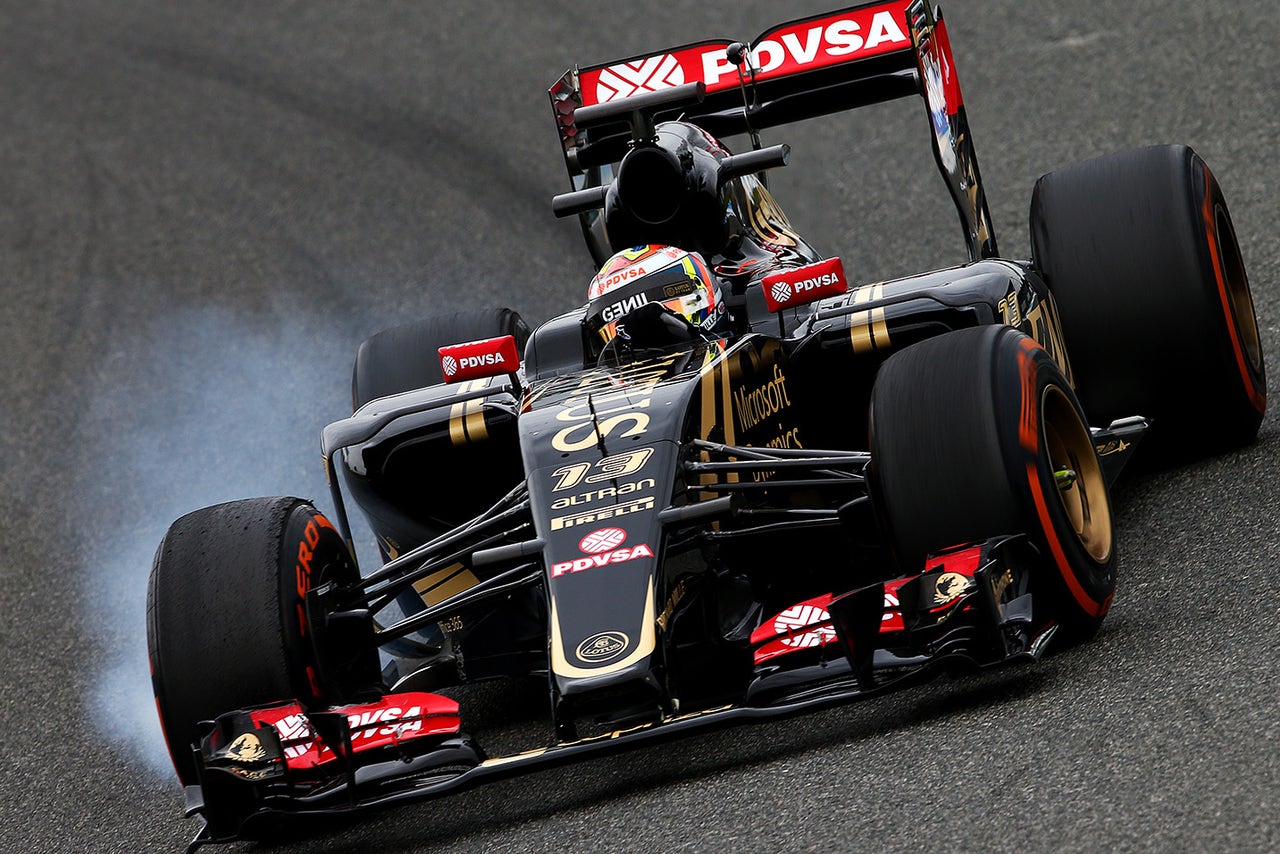 The Lotus E23 took to the track for the first time in Jerez Monday morning after the team missed the first day of running.
The car was built up overnight and Pastor Maldonado was able to run 41 laps before he was stopped by a transmission problem on a day that was mainly about getting used to Mercedes power.
"A bit late, but we are here!" he said.  "The new car is looking good. It's difficult to say something because we've only done a few laps today. It's quite positive. It's looking probably different to what we had last year in terms of reliability, and how the entire package is working. So quite a positive day.
"Maybe we were expecting to run a bit more, but we had a small issue in the car, which is normal, because as you know we changed a lot. We have a new engine, we have a big revolution in the car, it's another car, it's not a continuation of what we had last year. But it's quite positive.
"We had a problem somewhere in the gearbox. We are trying to discover, we are working on it. It's not a serious problem that we cannot solve."
Maldonado said it was too early to make any comparison with the Renault he had last year: "It's different, it's just different. It's difficult to compare then because we were more focused on mileage than performance, you know. We're still looking for some problems and taking some aero data as well, so it's not the moment to release something about the engine performance. But for sure it is completely different, we are working in different ways.
"We are happy, we've been working in the simulator as well, together with Mercedes, so we are very happy in the way they are working."
---