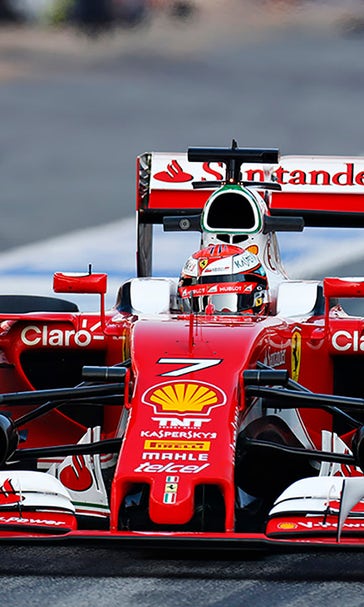 F1: Kimi Raikkonen tops Thursday test session as McLaren struggles
BY Adam Cooper • February 25, 2016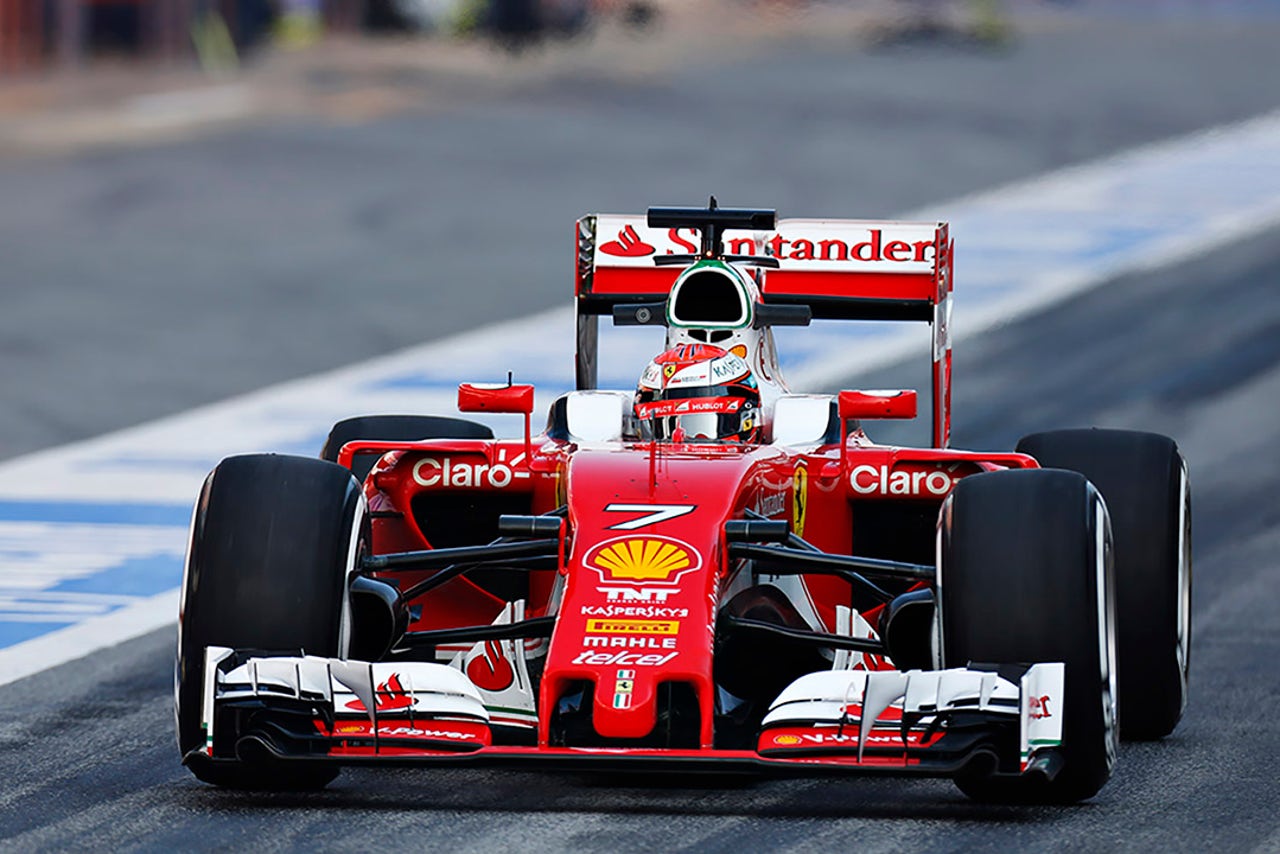 Kimi Raikkonen and Ferrari ended the fourth and final day of the Barcelona Formula One test on top of the time charts, as Mercedes logged huge mileage once again.
"It was a normal test with different kind of tires, but it is always different from what you see at the races," Raikkonen said. "We have a new car here and there is always something to try, to test. So it is necessary to check everything.
"Testing time is painful, but it is better to do checks beforehand than having big problems during the championship. I don't know if this is going to be a good car, no one can tell, but it seems to be a good car even if there are still many things to try out," added Raikkonen.
In contrast it was a disastrous Thursday for McLaren as Fernando Alonso ran only three laps, without recording a time, before he was sidelined by a problem. McLaren now has exclusive use of the track for 100kms filming days on Friday and Saturday, giving the team some time to catch up.
Raikkonen used Pirelli's ultrasoft tires to set his best time, as did Daniil Kvyat, who showed that the Red Bull has potential with second place.
"I had two quite good test days, even though we would like to do more laps," said Kvyat. "But we have two days left next week, so it will be important to extract the maximum out of that opportunity, to figure out where we can make steps forward."
Lewis Hamilton ran 99 laps in the morning, before handing the Mercedes W07 to Nico Rosberg, who competed another 86 laps, making for a remarkable total of 185 for the day.
After a disappointing start to the week, things went better for Renault as Kevin Magnussen broke the 150-lap barrier and set the fourth best time of the day.
"I certainly have had a workout over the last couple of days with over 260 laps completed," Magnussen said. "It feels so good to be back in an F1 car and working through the program and making strong progress."
Haas continued to gain experience, although Esteban Gutierrez lost time with an issue in the morning, before stopping on track in the afternoon. Nevertheless, he ran 89 laps, giving the team valuable data.
After a four-day break, testing resumes in Barcelona next Tuesday with the second and final session of the winter.
Times from Thursday's Barcelona test session:
1. Kimi Raikkonen, Ferrari, 1:23.477, 79 laps
2. Daniil Kvyat, Red Bull, 1:24.293, 95 laps
3. Alfonso Celis, Force India, 1:24.840, 75 laps
4. Kevin Magnussen, Renault, 1:25.263, 153 laps
5. Max Verstappen, Toro Rosso, 1:25.393 110 laps
6. Felipe Nasr, Sauber, 1:26.053, 120 laps
7. Nico Rosberg, Mercedes, 1:26.187, 86 laps
8. Lewis Hamilton, Mercedes, 1:26.295, 99 laps
9. Felipe Massa, Williams, 1:26.942, 54 laps
10. Esteban Gutierrez, Haas, 1:27.802, 89 laps
11. Rio Haryanto, Manor, 1:28.266, 51 laps
12. Fernando Alonso, McLaren, No time, 3 laps
---
---