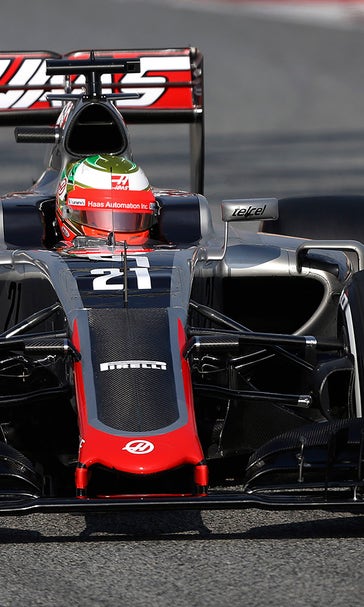 F1: Gutierrez pleased with rapid progress at Haas
BY foxsports • February 26, 2016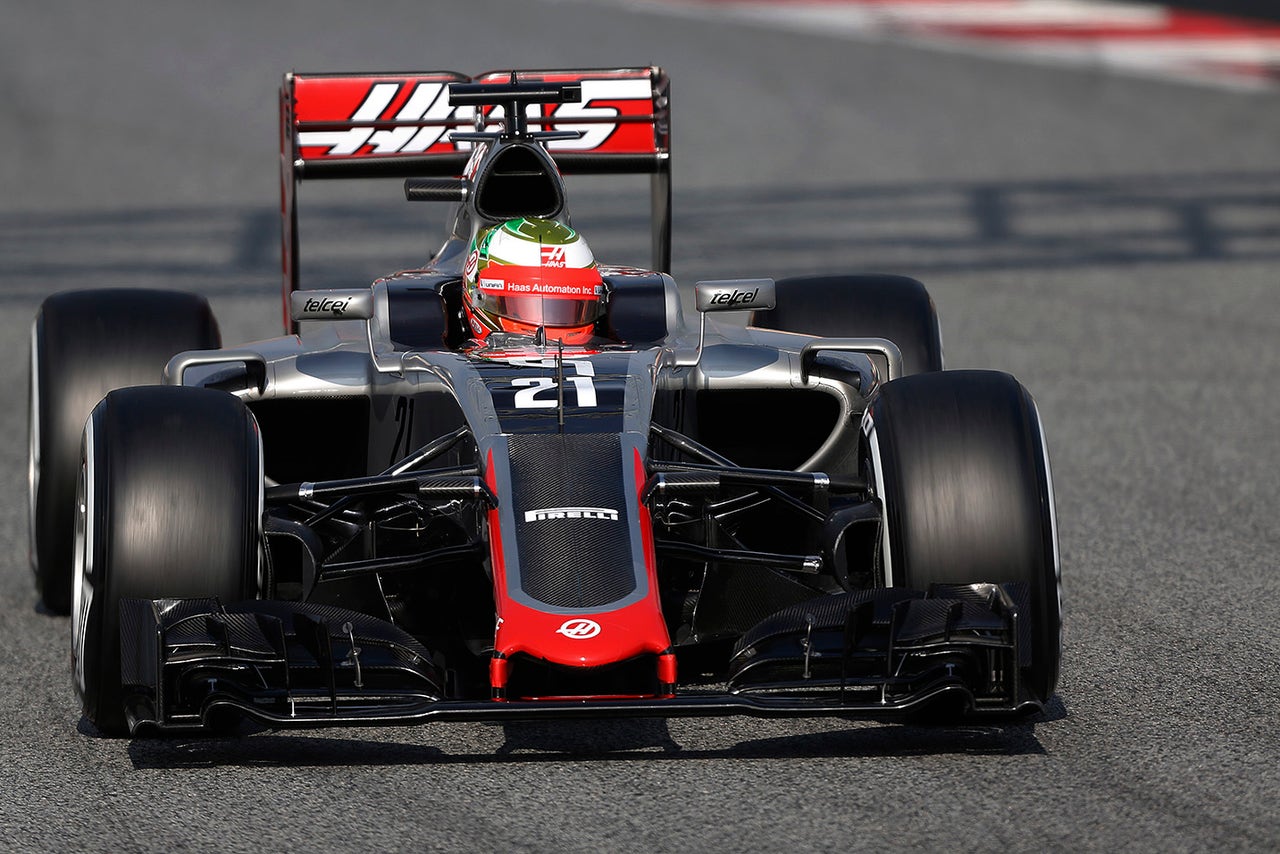 Esteban Gutierrez added another 89 laps on Thursday to the total achieved by the Haas team in Barcelona this week, ensuring that the new outfit ran more miles than McLaren was able to manage over the four-day test.
Gutierrez was delayed in the morning by a brake overheating issue after the team was too aggressive when blanking off the brake ducts. Later in the day an electronics issue caused the car to stop on track, but otherwise it was a good day for the team, whose program included a race distance run.
"It was very nice to be back on a race distance," he said. "And to be able to experiment myself, experiment with the car, with a proper feeling, and also take the car to the limits. because obviously this is the only way you can understand how far the car can go in terms of reliability, so it's very useful for the whole team to have this amount of data and amount of laps.
"I was mentally prepared to be very patient. I think the team has done a very good job, reacting very quickly to every problem we had. It's not easy as [we are] a new group of people, people who on one side don't have experience, but on the other hand we have people with a lot of experience."
Gutierrez says the team is gelling nicely: "It's been very helpful for the team to get to know each other. It will be important to sit down over the weekend and really coordinate ourselves, analyze everything, and use this experience to get ready for next week, and then to consolidate ourselves in preparation for Melbourne.
"There is nothing really bad, particularly. I think we did a good job, and I am very proud of the whole team, and very grateful, because it's really impressive to put the car out and do a fair amount of laps. But it's a matter of time, it's a matter of experience, to be more coordinated, to understand ourselves better, the levels of communication. We will get there, it's all about experience."
Next week the team will have a chance to explore the performance of the car: "This week is all about reliability, we are not really focusing on performance. I think this preparation is very important, and it's very important to have these small issues now, and fix them for next week.
"Next week will be the important days to really experiment with the car and to optimize it for Melbourne. Every day I get in the car it feels better, the team is working better, things are better prepared. With any group of people it's normal, and the rate of improvement has been as we would expect.
"We have a very good baseline and we are working on it and solving all the reliability issues that need to be sorted by the end of this week and we can approach next week in better shape. There are a few bits and pieces around the car which are temperature related, little things which we expected to have.
"It would be ideal to do more, but I think from the position we found ourselves at the beginning of the test, as a new team, this is what we expected. We found a lot of small issues, fortunately not big issues which take time, so I'm confident we will be in good shape to explore the performance of the car."
Click HERE for more F1 news and features
---