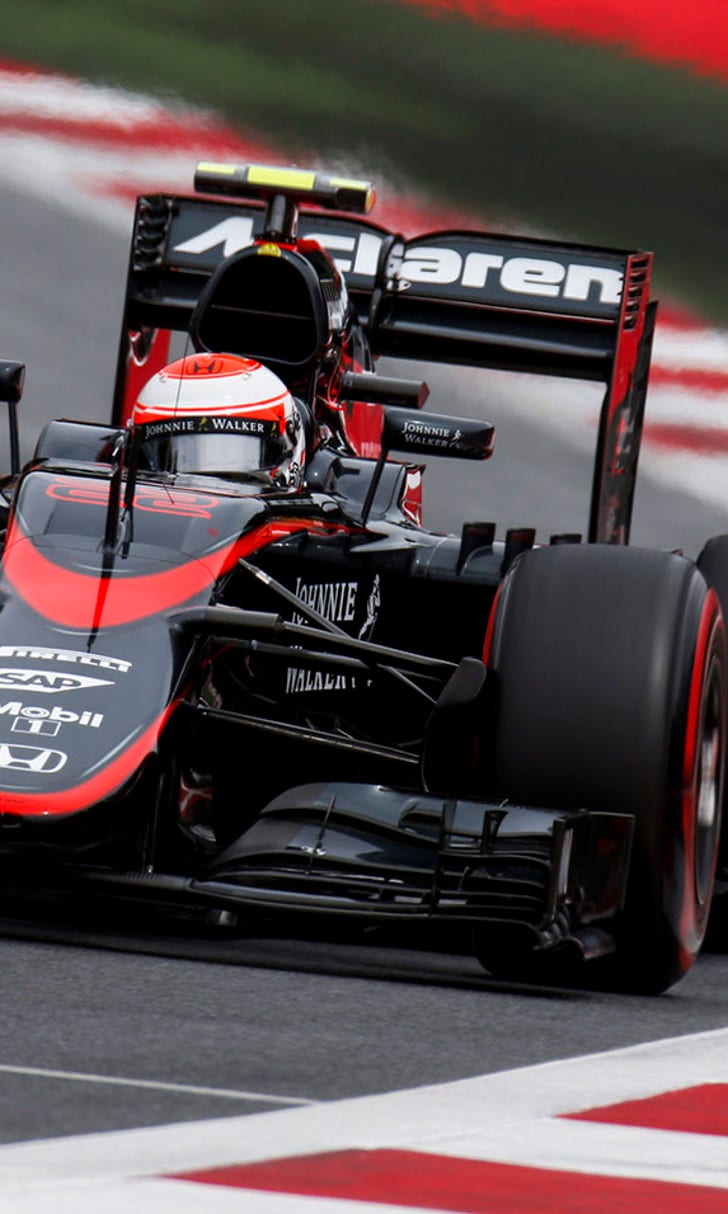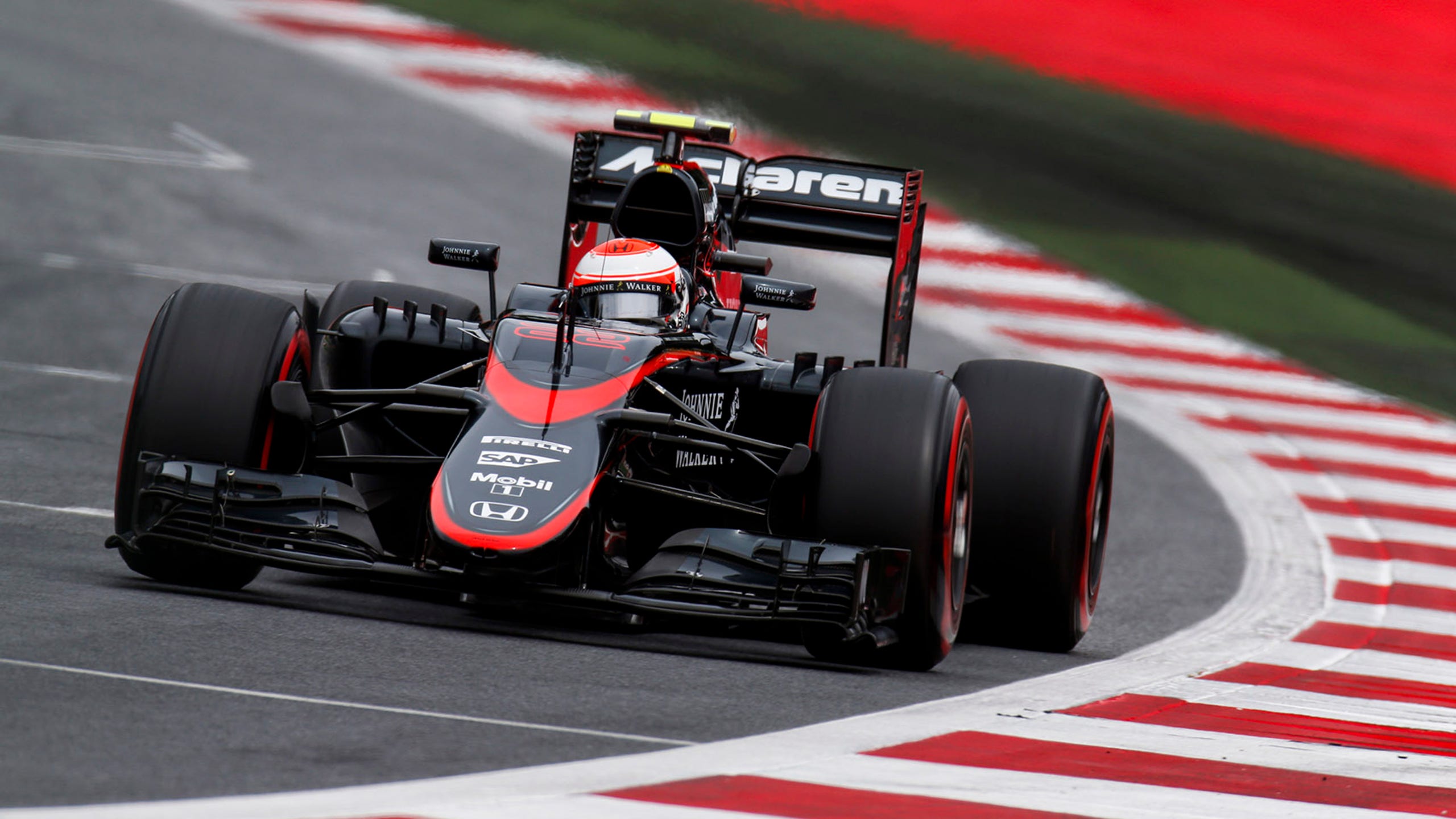 F1: Button assessed 25-spot grid penalty for Austrian GP
BY Adam Cooper • June 20, 2015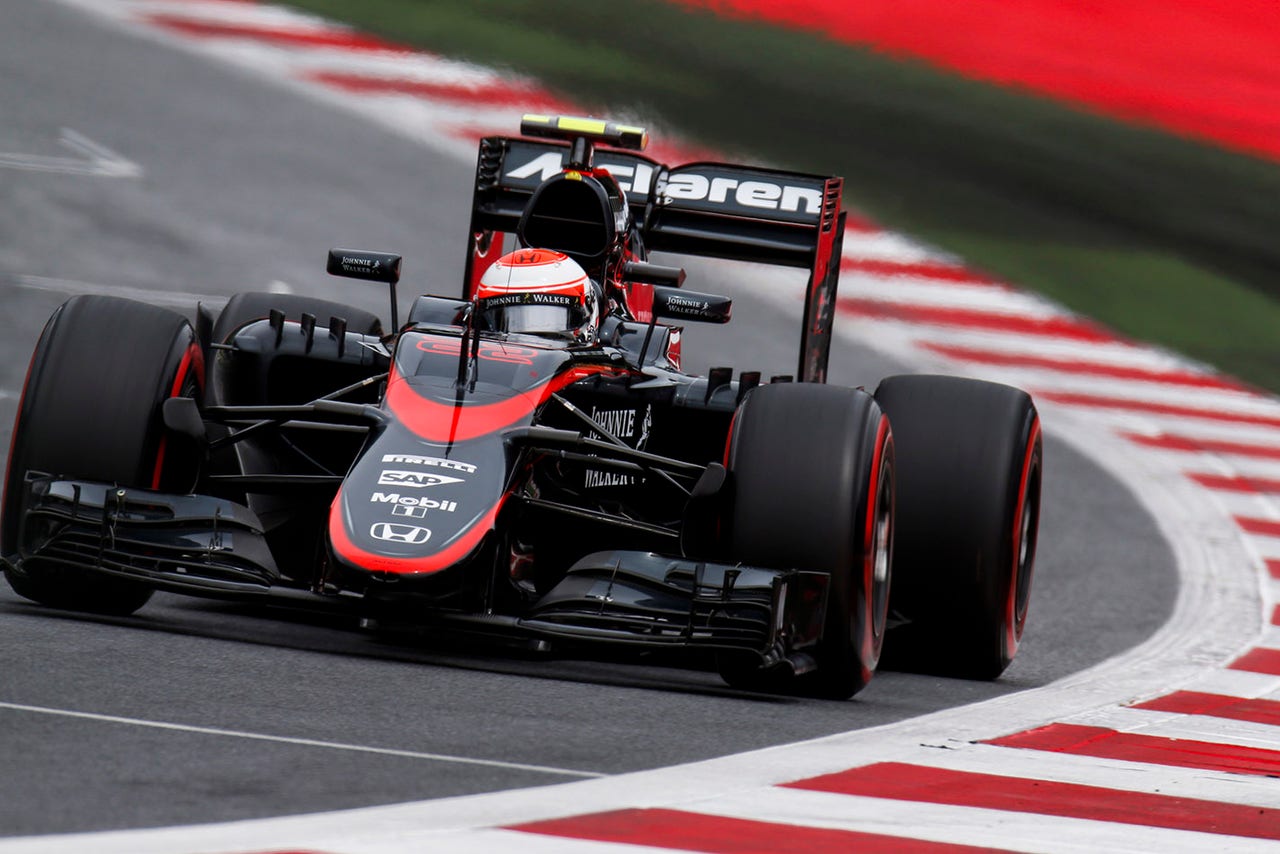 Jenson Button has been handed 25 places of grid penalties in Austria after changing engine components overnight.
Button became the first driver to take a sixth power unit element in 2015 when he went to his sixth turbo, and his sixth MGU-H. The first change earns him 10 places, and the second another five. In addition he has gone to his fifth V6 and fifth MGU-K, which are worth five places each, making for a total of 25.
Fernando Alonso already had 20 places of engine grid penalties, but he has picked up another five on Saturday after a gearbox failure in FP3 necessitated a change. Both McLaren drivers look set to face a drive through or more likely a 10 second stop and go in the race because they won't be able to use up the grid penalties.
Meanwhile Daniil Kvyat has officially joined RBR teammate Daniel Ricciardo on a 10-place penalty after taking a new V6 overnight.
---