Experience helping Pagenaud make early championship push
May 12, 2016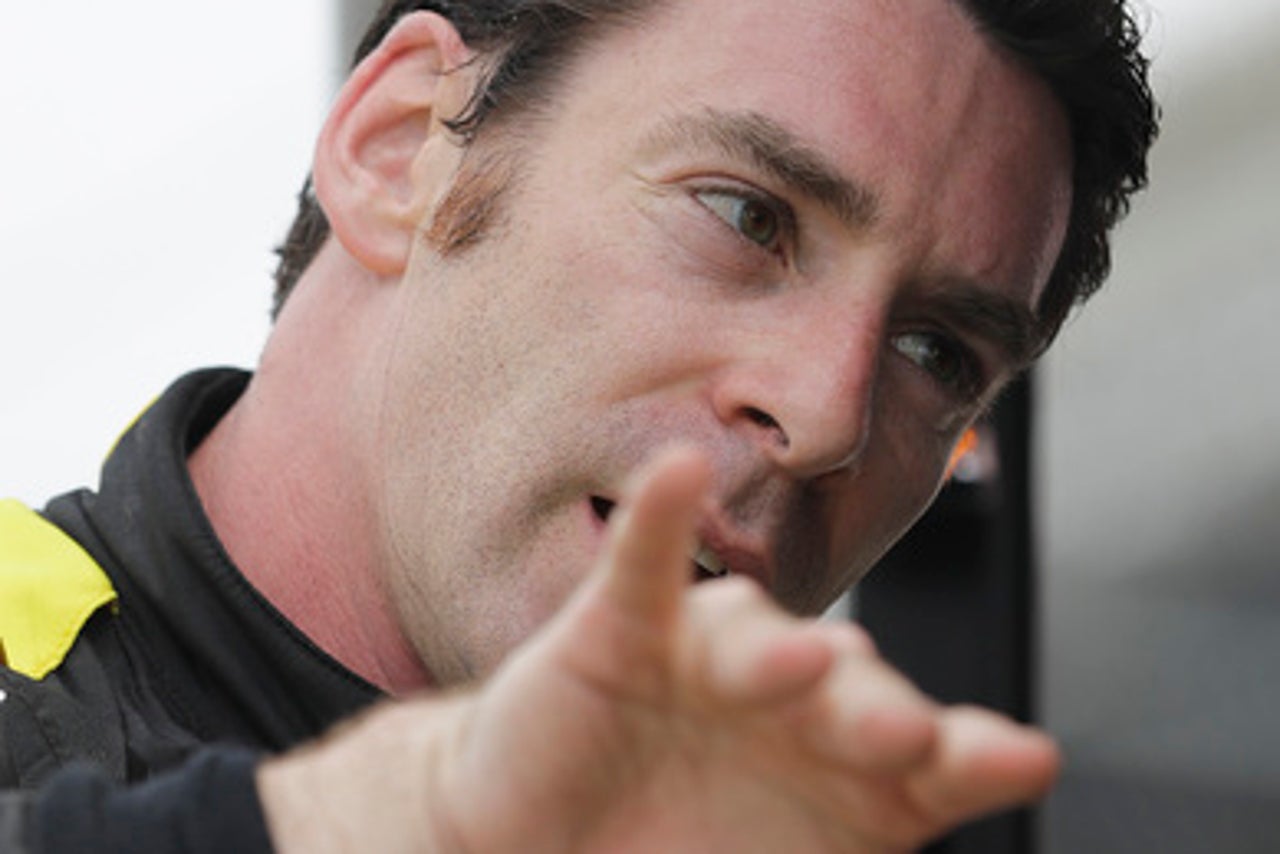 INDIANAPOLIS (AP) Simon Pagenaud is all business this week in Indianapolis.
He looks comfortable, sounds confident and seems content in his new role as IndyCar's regular favorite. Of course, he knows there's still a lot work to do before Saturday's Grand Prix of Indianapolis and a long season remaining, which is why the occasionally giddy, fun-loving French driver is focusing hard on trying to give team owner Roger Penske two milestone wins this month.
''Yeah, I think I'm the favorite,'' Pagenaud said Thursday during a break between two practice sessions on the road course. ''I think it's better to be in front because you can control it. To me, you've got to be consistent and we have to score big points consistently.''
Nobody in the series has been scoring more often than Pagenaud this season.
After finishing second in the first two races, he won the next two, the second from the pole. Pagenaud has completed every lap of this year's first four races and already holds a 48-point lead over four-time series champion Scott Dixon. There's no indication Pagenaud is about to slow down.
In Thursday's morning practice session on Indy's 2.439-mile, 14-turn course, Pagenaud posted the fourth fastest lap at 124.819 mph. Teammate Will Power, the defending race champ, topped the speed chart at 125.624.
After making some midday changes, Pagenaud returned to the track and wound up with the second-fastest lap of the session at 125.453. Dixon led the way at 125.743.
Qualifying will be held Friday and Pagenaud, the 2014 race winner, will try to become the first two-time winner of the grand prix on Saturday.
Few outsiders expected Pagenaud to be in this position after he struggled during his first season with Team Penske. In 2015, Pagenaud failed to win a race and managed only four top-five finishes.
But inside the garage, those close to Pagenaud were already seeing indications that things would be different in 2016.
''I'd say it started in Toronto last year, it was the first weekend we really felt comfortable working with him and our relationship was to the point that we (the team) could do pretty much whatever we wanted to to the car,'' race engineer Ben Bretzman said. ''Indy last year was our first really good race with pit stops and that was a good thing.''
Pagenaud made adjustments, too.
After starting the season by using the team's three higher-profile drivers - three-time Indy winner Helio Castroneves of Brazil, two-time Indy winner Juan Pablo Montoya of Columbia and Power, the 2014 series champion from Australia - as a comparative figures, he turned the focus back to himself. Then, Pagenaud figured out how to deal with the mountain of a data collected by a four-car team.
''It was an overload of information and that kind of took us down the wrong path,'' Bretzman said. ''Once you break free of that and you say, `I'm Simon Pagenaud and this is how I want to drive the car,' then you can really go.''
Pagenaud and his crew were finally able to concentrate on racing, so when he showed up for the season opener at St. Petersburg, there was a noticeable difference.
''It takes a lot more than what it seems from the outside. It's not just plug and play,'' Pagenaud explained as he described the difference over the first two years. ''I think last year, we had some really good stuff going, but the results didn't really show it. The offseason helped us sit down and reset and allowed us to hit the ground running strong this year.''
Now the only question now is whether anyone in the series can derail Pagenaud's championship push?
While Montoya, the defending Indianapolis 500 champ, and Dixon, the Target Chip Ganassi driver from New Zealand, are the only other race winners this season, Power and Castroneves are the only other pole-winners this year.
With Penske's strong supporting cast behind him, Pagenaud knows that if he just stays focused, a championship season is a real possibility.
''You've got score points early and we have, and I had no doubt we could do it,'' he said. ''We're probably going a lot faster than the outside expectations. But from inside, this is what we expected.''
Notes: Alex Tagliani, the 2011 Indy 500 pole winner, will be held in the pits for the first five minutes of Friday morning's practice after ignoring the checkered flag that ended Thursday's second practice session. The Canadian is one of three drivers working for A.J. Foyt Enterprises. ... Chevrolet-powered cars held the top three spots and four of the first five in the first day of practice. Honda had four cars in the top 10 with Graham Rahal the fastest of those at 125.453 mph.
---