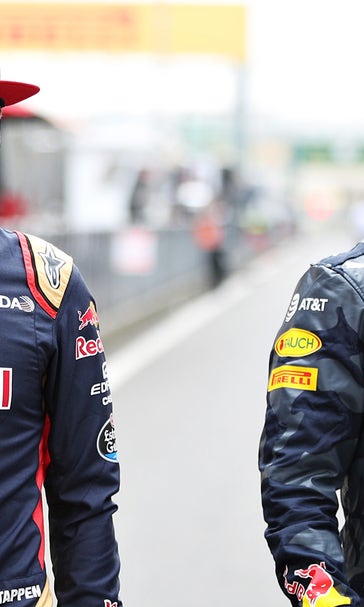 'Exciting' Verstappen gives Red Bull F1 best driver lineup, says boss
May 12, 2016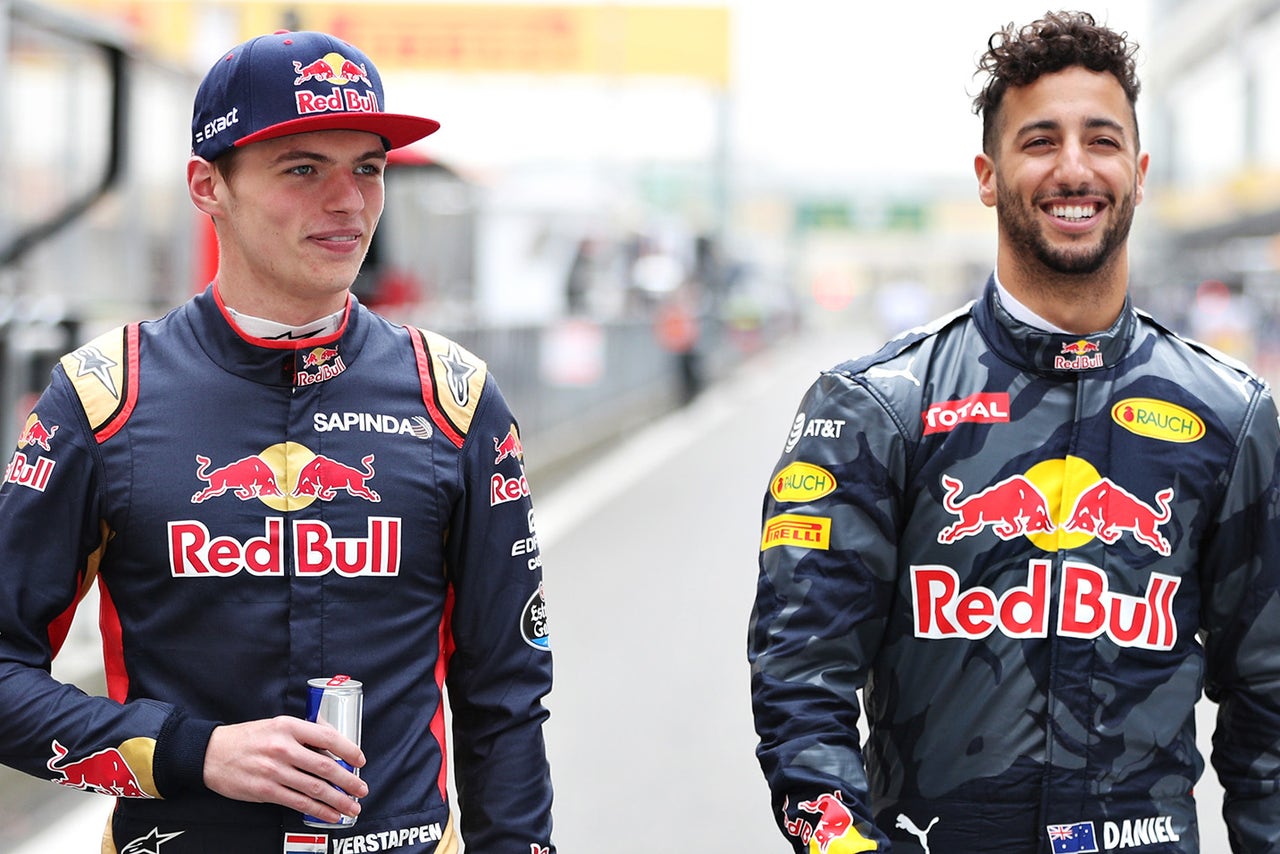 Red Bull boss Christian Horner says that the decision to swap Dany Kvyat for Max Verstappen was based on performance - and he claims that the team could potentially the best lineup on the grid.
Horner stressed that a lot of thought had gone into the decision.
"I think you always want to put your best foot forward and have the most competitive driver lineup that you can have," said Horner. "And I think a Ricciardo/Verstappen lineup for me is potentially one of, if not the strongest pairing, of future years. Of course that depends how things develop and pan out and with regulation changes coming for next year, and hopefully with the power units converging, that provides some great opportunities for this team over the next couple of seasons."
Horner denied that it was too early for Verstappen: "Certain people said this when he came in at 16 and I think he has proved to be one of the most exciting things about F1 currently in the paddock, and I think he has demonstrated that he has got a great amount of natural talent, great natural ability, he can overtake, he can race.
"He has got an awful lot to learn, but he has a very mature head on young shoulders, and certainly everything I have seen of his development so far has impressed me enormously. And that curve will continue."
Horner understood that there was some sympathy for Kvyat.
"I think if you look at it, and of course many people will judge it to be harsh or unjust probably, the move that we've elected to take. But I think Red Bull is in a unique position. We've got four cockpits in F1 between Red Bull and Toro Rosso, at the moment they are four relatively competitive cockpits.
"We have an awful lot of information about the drivers having come through the junior program, we see how they develop on the simulator, we analyze their performance in the car, we generate a huge amount of data, knowledge and information together with other testing that we do with the drivers.
"We came to the conclusion that Daniil has been struggling a little bit for form compared to his teammate, but there has been a consistent pattern there, and the discussion arose about Max. And within the contractual situation that we have with these drivers, and the four cockpits we have, we have the unique opportunity to shuffle the order. So rather than waiting until later in the year we elected to get on and do that in time for the European season, and thus effectively switch the two drivers - Verstappen in to the Red Bull, and Daniil in to the Toro Rosso."
Horner denied that the Russian GP played a significant role: "I think the accident in Russia for many people is seen as a catalyst: but there is an awful lot more that is considered than just one Sunday afternoon. As I say, we are privy to an awful lot of information with these guys and it wasn't a decision that was taken lightly and given a huge amount of consideration and other factors as well - regarding the longer term options and future of the Red Bull Racing team regarding its driver lineup.
"We could have waited until after the test at Silverstone, we could wait until later in the year but we elected, if we are going to do it, let's do it for the start of the European season. Both the drivers were in the factory on Friday of last week testing in the simulator for their respective teams. While it might seem unnatural for another team, the fact Red Bull has these four cockpits it allows us essentially to have that flexibility and deem what we see putting our best foot forwards.
He made it clear that keeping Verstappen within the Red Bull camp was one of the key drivers of the decision: "Of course. Max Verstappen is one of the hottest properties in F1 at this point of time, so it is only natural that other teams will be showing interest in a driver that is demonstrating his kind of ability and talent. I think this move also kills off the driver market, regarding Red Bull drivers, certainly for the foreseeable future."
Max Verstappen, meanwhile, says that there is no risk involved in being fast-tracked into a top seat with Red Bull Racing.
The Dutchman insisted on Thursday that he is ready for the opportunity he has been handed.
"I'm very happy with the chance they have given me," he said. "I'm racing for a top team now, so that was always the plan what I wanted to do. And yeah, with the risk, to be honest I think it was a bigger risk to be so young in Formula One but I've handled it pretty well.
"From now on it's just getting used to a new car, which is not easy in the season, but already with the things I've done in the factory, already they've given me a lot of confidence. Of course, a lot of procedures to learn again, but it will come race-by-race, and I'm definitely going to enjoy it."
He made it clear that he will be with the team for the long term, with the promotion having kept him out of the hands of other potential suitors.
"Well, I've always been very happy with Red Bull and now of course they've given me the chance to be in their top team. There is also no reason to change, is there? I'm very happy with them, I think they are very happy with me and we just try to continue like that.
"I think so far that Red Bull has guided me in a very good way and I've felt very comfortable and I think that if you are very comfortable you can perform and if you are very happy you perform even better so a happy person and a comfortable person is always performing better and at the moment I'm like that and I hope to keep it that way.
"I think at the end, it's not up to raw speed, it's more the experience around it, but that's just by doing every Grand Prix, step by step and that's getting better all the time."
Regarding new teammate Daniel Ricciardo he said: "For sure he's a great guy. He's very fast on track and has a lot of experience in the team. I will try to learn a lot from him."
Click HERE for more F1 news and features
---