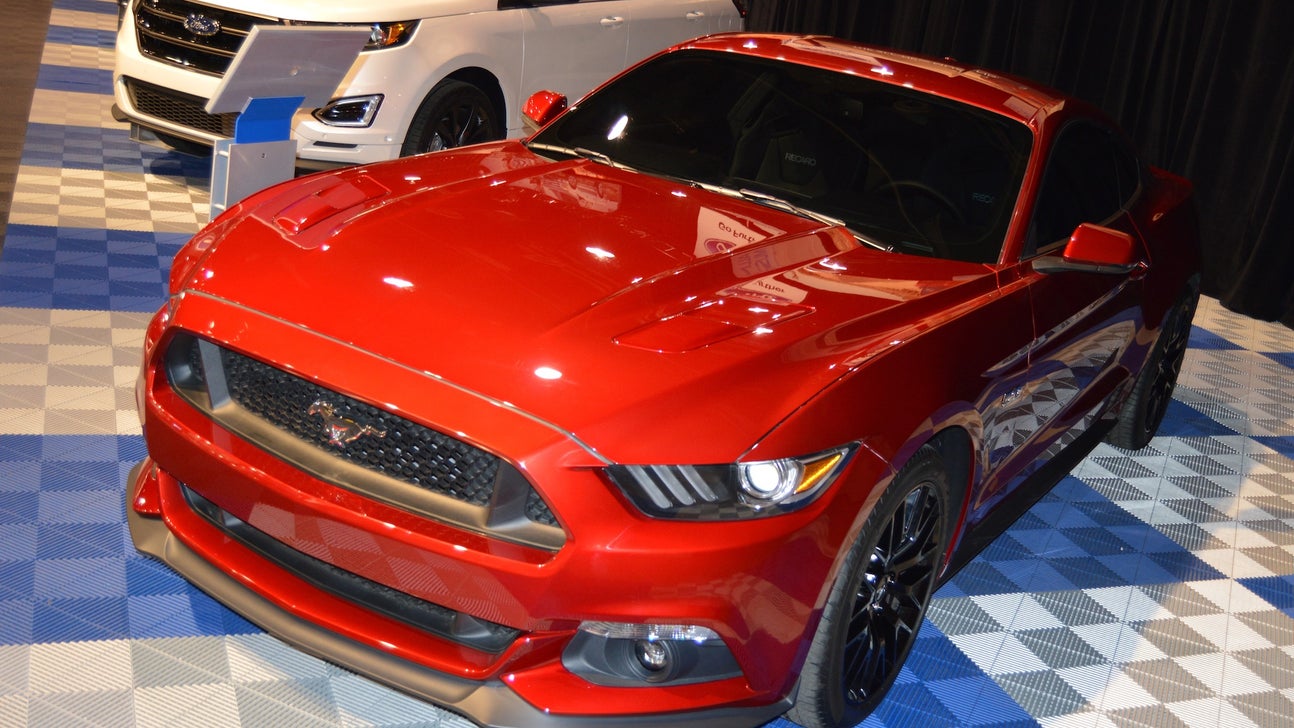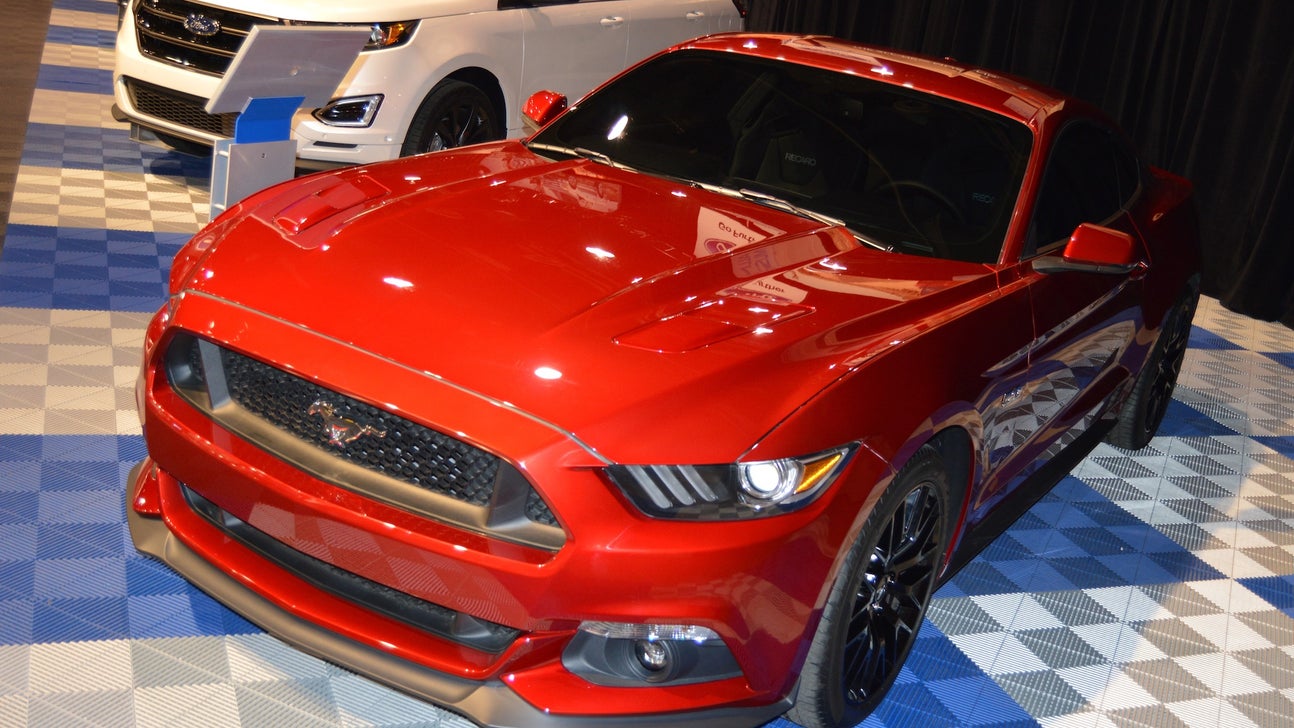 Everything you want to know about the 2015 Ford Mustang
Published
Aug. 4, 2014 4:42 p.m. ET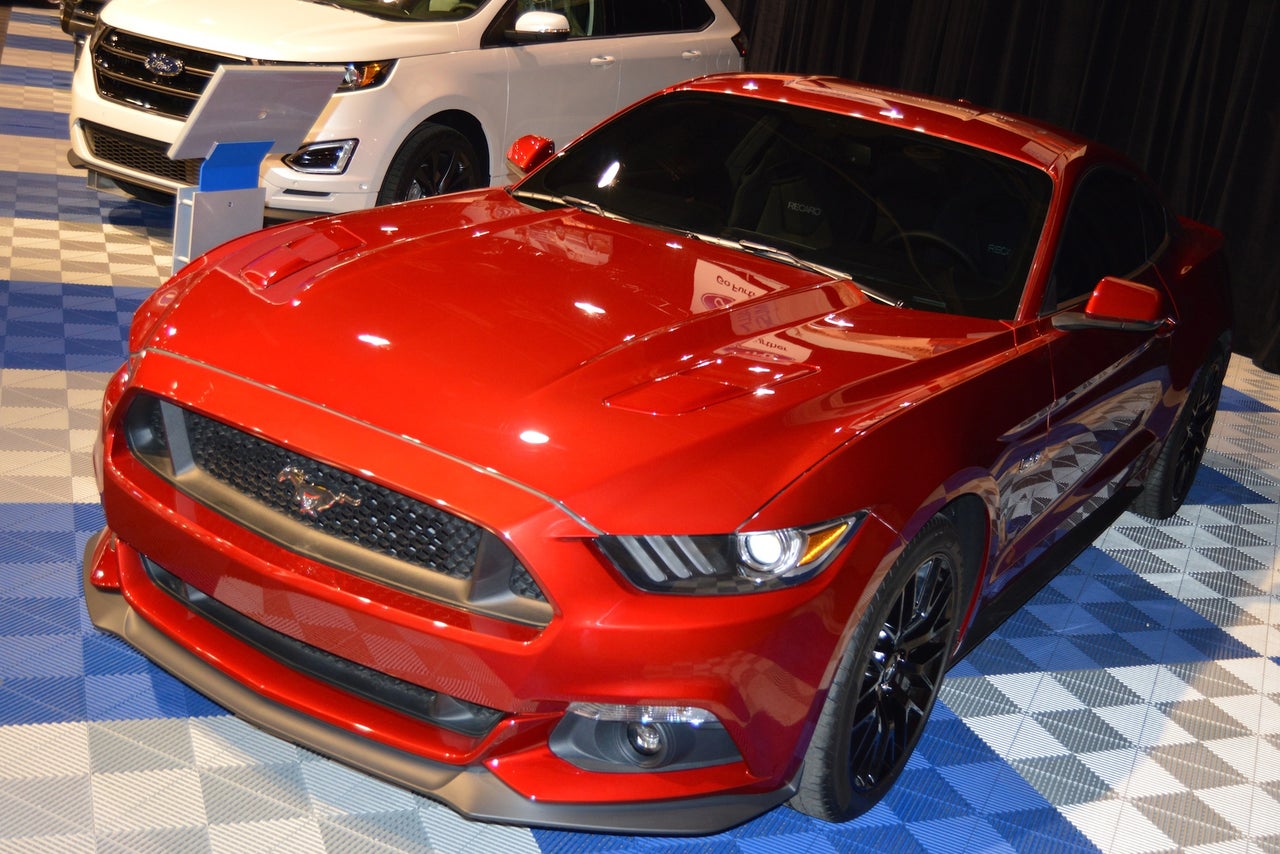 Ford Motor Co. has used recent Barrett-Jackson Collector-Car auctions to tease several of its upcoming products, including the all-new 2015 Ford F-150 pickup truck and the 2015 Lincoln MKC crossover.
From a brand perspective, there's probably no single model more important to Ford than its iconic Mustang, which is celebrating its 50th anniversary this year with a total redesign set to debut this fall.
Ford had two 2015 Mustangs on display last weekend in Reno, Nevada, site of the Second Annual Hot August Nights Auction presented by Barrett-Jackson.
At Barrett-Jackson, FOXSports.com caught up with Steven Ling, North American Car Marketing Manager, Ford Motor Co., to talk about the 2015 Mustang. Excerpts follow.
Q: What's got folks buzzing most about the 2015 Mustang?
A: What I'm really happy about is that the GT Performance Package will actually beat the Boss 302 on the track, which is pretty heady. That's exciting.  We've really upped the ante at each level. The Performance Package on the GT has a brake package very similar to what we had last year on the Shelby GT500.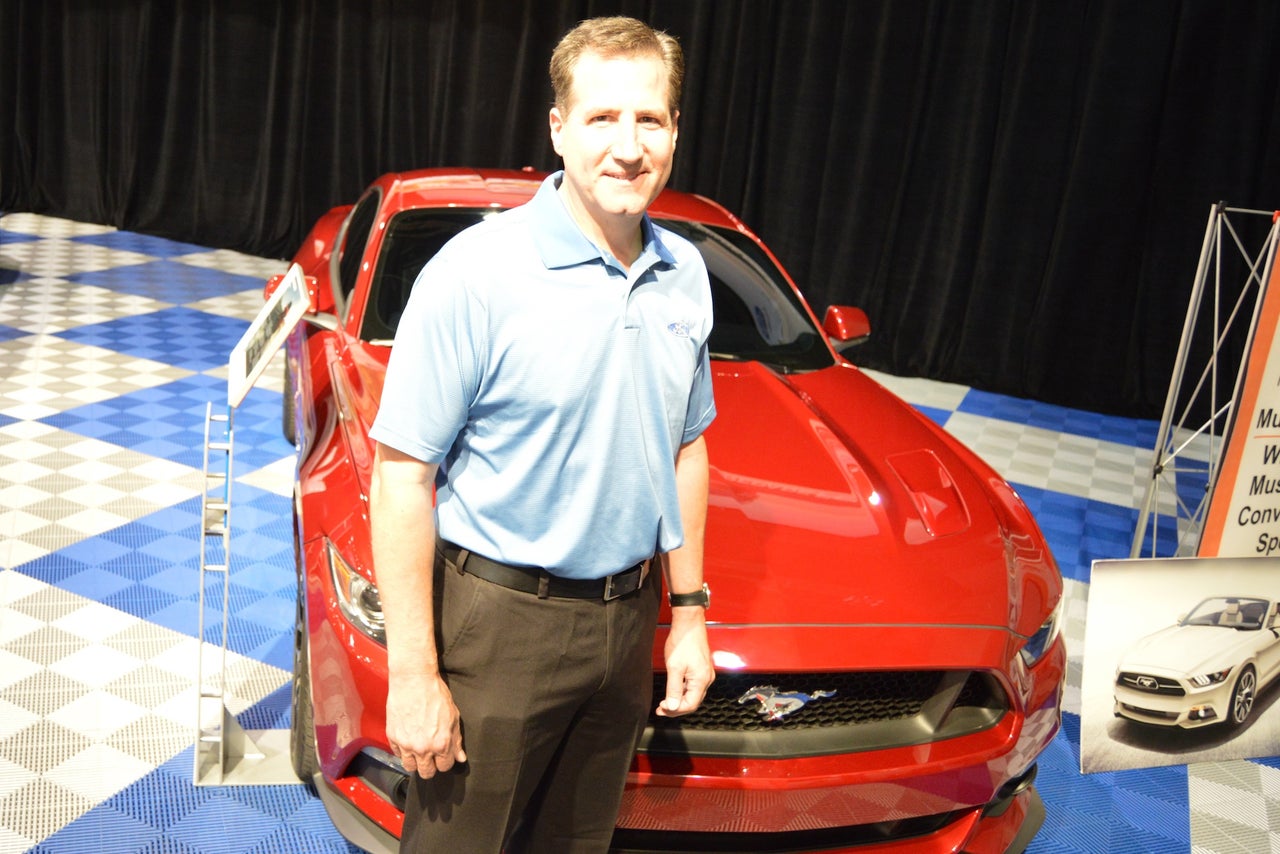 Steven Ling, North American Car Marketing Manager, Ford Motor Co., stands next to a 2015 Mustang.
Q: How did you get the GT to outperform the Boss 302?
A: We made a lighter car, but we made investments in the car, be it in safety, in performance, to take the car to a new level. I think for people who are interested in the Mustang, I would take that scenario every day. We think our customers will, too.
Q: What's the reaction to the car been like at the show?
A: Just phenomenal. The discussion we've had is, do we need to move the stanchions so that more people can see it? Because everyone wants to crowd around it and take a look at the interior, and that sort of thing. In my 27 years, I've never had a car, that no matter where we take it, that's had such overwhelming and universal outright love for the car.
Q: American muscle cars are having a renaissance right now. What are the key selling points of the Mustang that differentiate it from the competition?
A: With these cars, it's the great combination of design and performance, and you've got to have both to win. And then you add in on top of that what Mustang is as a brand and the traditions you have and all the heritage and that sort of thing.  I like heading into that gun battle very much with what we've got.
Q: What have you got coming down the road for the Mustang?
A: You know I can't talk about future product. What I can say is, we wouldn't be doing this -€" we wouldn't have invested in an all-new platform, all-new suspension, everything -€" if this was it.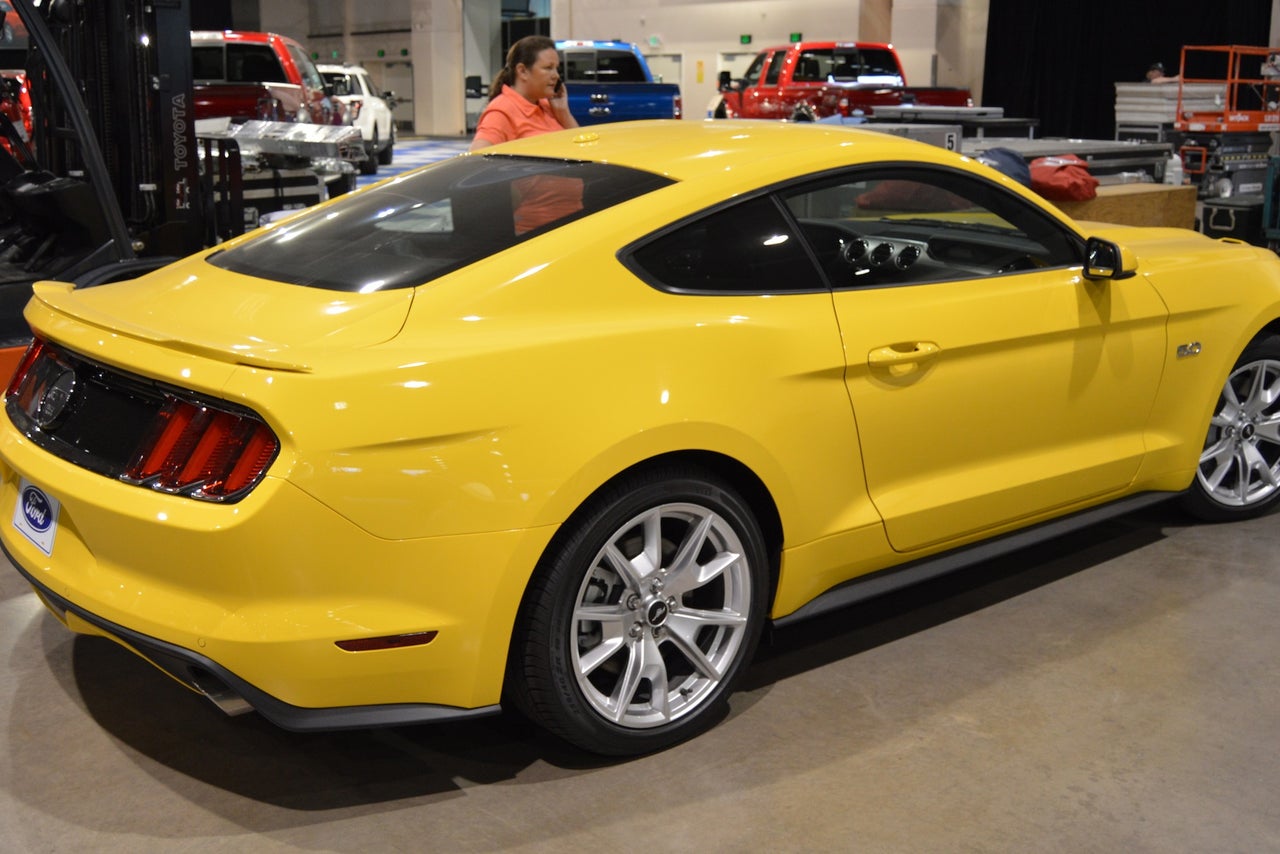 A yellow 2015 Mustang on display at the Barrett-Jackson Reno auction.
Q: Where can you take the Mustang from here?
A: Really, what's made Mustang great over five decades is you just never stop. You can do different versions, you can take performance and give it a different definition. You can work with partners like Shelby to take the vehicle to places where people didn't even think you could do it.
Q: Which of the three engines do you think will be the best-seller in the 2015 Mustang?
A: EcoBoost (four-cylinder turbo) is going to be the most popular over the long run. Over the short run, the GT V-8. I say that knowing the numbers coming in, which are just staggering.
Q: What's the selling point of the EcoBoost engine?
A: Our claim to fame is that it's going to have the most horsepower per weight for any car under $50,000. And I think that starts to get people's perspective of what we're talking about here.  
---