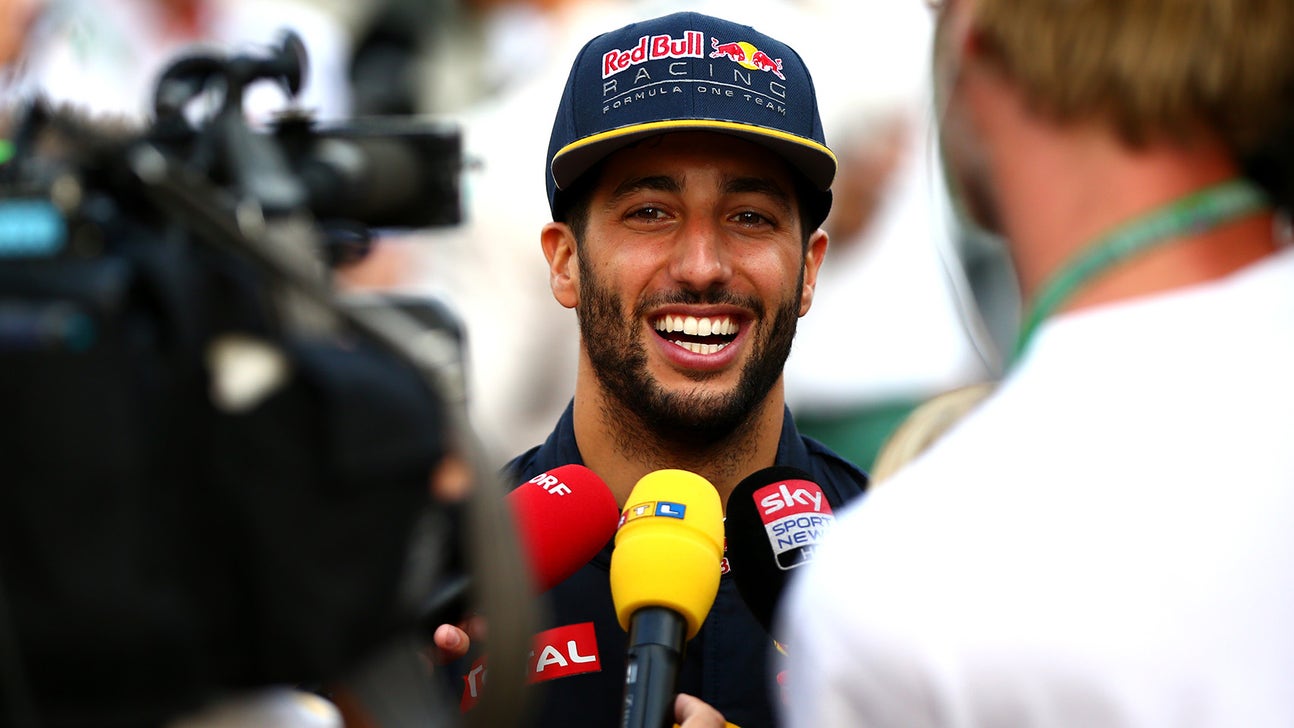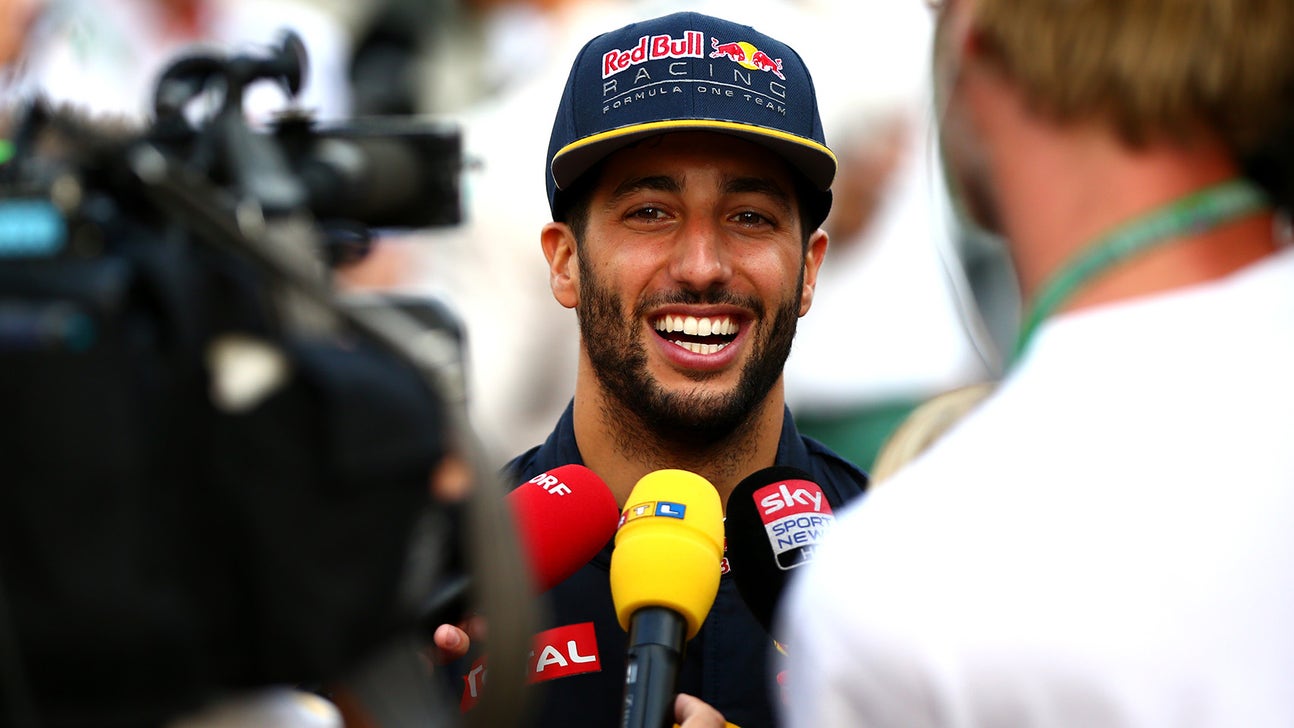 Even Daniel Ricciardo is surprised he's starting from the front row
Published
Jun. 18, 2016 2:43 p.m. ET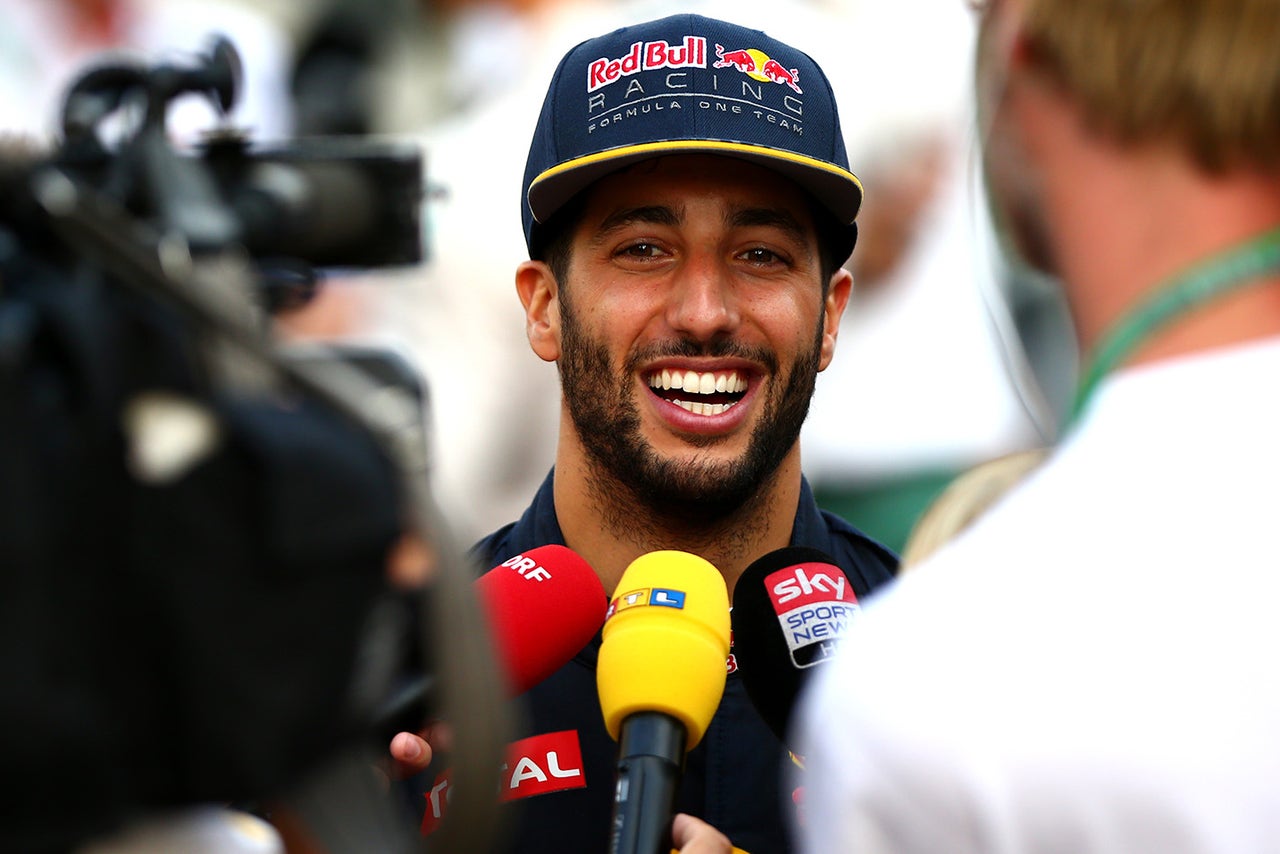 Daniel Ricciardo will start the European GP in Baku from the front row after a gearbox penalty for Sergio Perez bumped the Australian up from third to second.
After the first runs, Ricciardo was seventh when a red flag came with two minutes to go and, by being first out for the restart, he got himself a clean lap and jumped up to third.
"It was hectic; it was intense," he said. "Thanks to the guys, the team, for getting me out at the front and giving me that clear track to obviously make sure that I got a lap in. My first run in Q3 was pretty average to say the least. I made a few mistakes. Then obviously I thought I had one more chance, but then the red flag came out. I thought that was looking like that was it.
"They got me out in front and then I put in the lap, so it was good. I knew not everyone would get a lap, so I was just trying to thing do a good enough lap to at least jump up from seventh, but in the end it was third. I maybe gave Seb [Vettel] a little bit of a tow, I don't know how close he was to me, but it was good, very close and I'm really happy to bounce back with top three."
Ricciardo said that the car has improved over the weekend.
"We definitely improved today. We took a step in the right direction. Already this morning we were looking like we were more in the competition. Yesterday we struggled, and it didn't help with me losing a bit of track time with the crash in P1.
"So qualifying was good, we were able to chip away at it. Q3 wasn't very clean. The first lap, made a few mistakes and didn't put it together and then yeah, obviously the red flag made the second run just go out and try to set a time.
"Did I think we'd be here yesterday? No. Did I think we'd be starting on the front row? Not really – but thanks to Perez and a few circumstances I think we've put ourselves in a really good position."
Ricciardo says he likes the Baku track.
"I think they've really done a really great job with the circuit. It's very challenging, very easy to make mistakes so I think that's what's going to create an exciting race. It makes it difficult for us, but that's why we enjoy racing as well. We love the challenge and some of the real modern circuits, I feel, are too open and you don't really get that sense of risk and reward and that adrenaline rush that you get through, so here, you get that on several corners and you know if you brake a little bit late you're going to pay the price.
"In saying that, I think it's still done safely, I think if you crash, the run-off or how the barriers are shaped it's safe but sure it's going to ruin your race. I think it's got a really good balance."
---