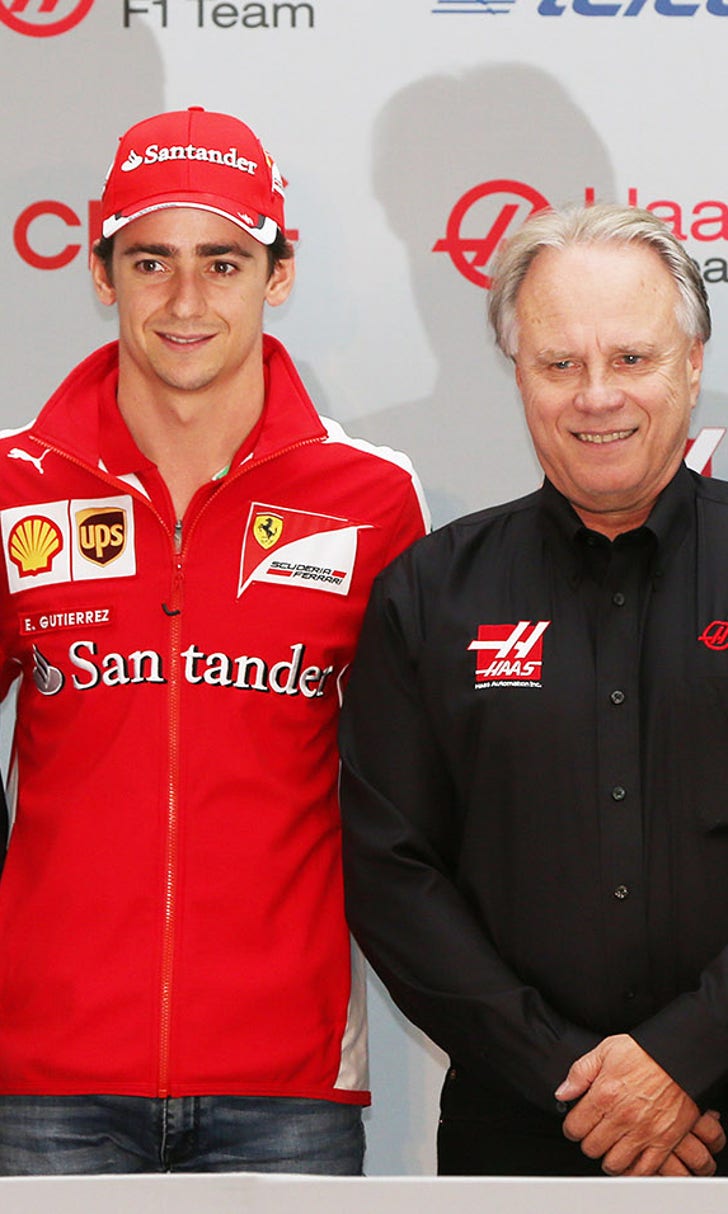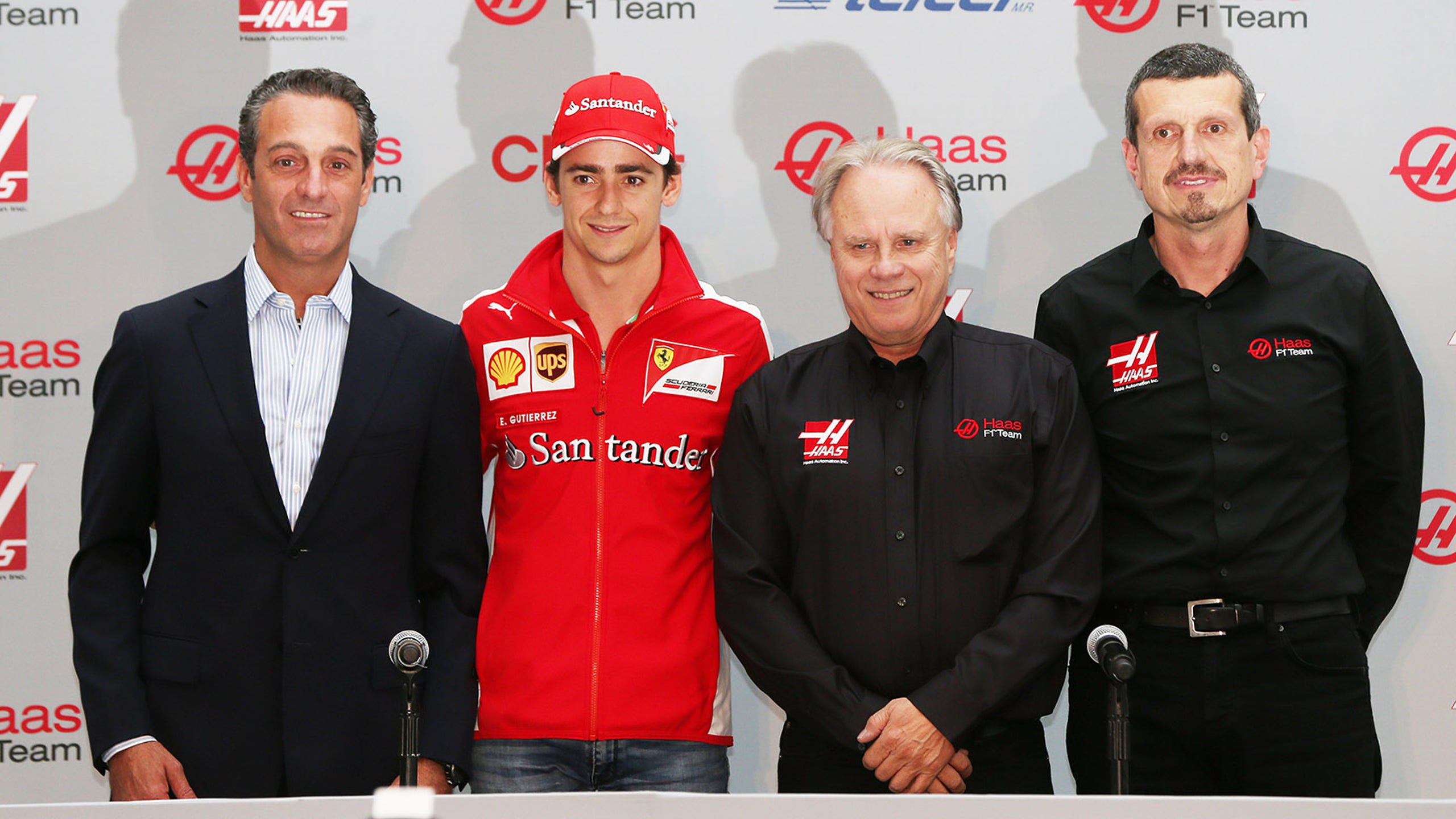 Esteban Gutierrez is ready for the challenge at Haas F1
BY Chase Wilhelm • January 13, 2016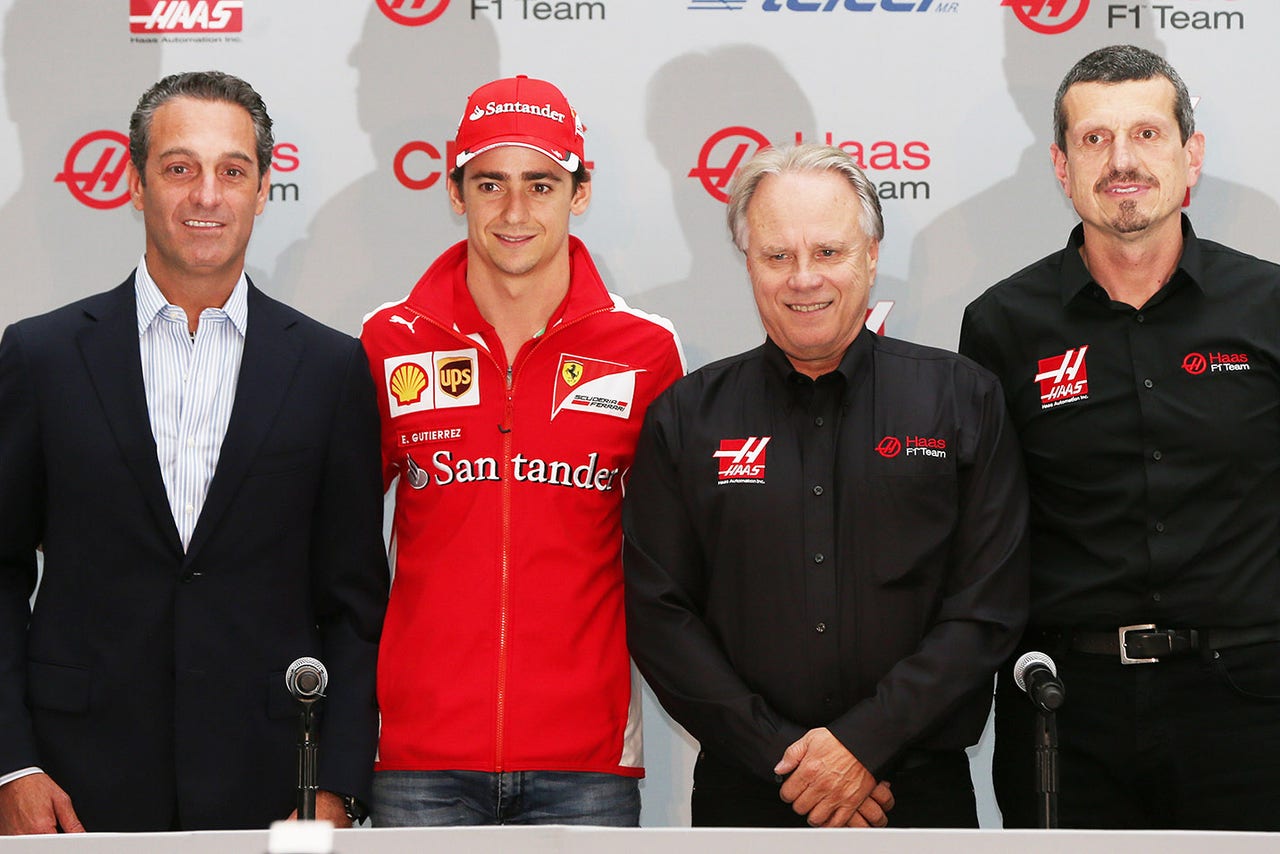 Haas F1 driver Esteban Gutierrez is extremely confident he and his brand new team can find success in their first Formula One season.
The 24-year-old Mexican driver made his inaugural visit to the team's facility in Kannapolis, North Carolina on Tuesday. Gutierrez also made a trip to Oxnard, California earlier in the week, where he toured Haas Automation headquarters.
While there, not only did Gutierrez get a chance to witness owner Gene Haas' company for the first time, but he also enjoyed fish tacos from Haas' favorite lunch spot, Rubio's.
Compared to other American-based F1 teams that have failed in previous years, Gutierrez thinks Haas F1 is on another level compared to those teams because of the detailed preparation by owner Haas, team principal Gunther Steiner and the engineers.
"It is a very different concept," Gutierrez said when referring to Haas' new F1 project. "I think Gene and Gunther have done a good job not preparing things too quickly in order to start as soon as possible. They have done things properly and have taken their time to prepare things for the first season."
"We are a new team and we have to be careful what to expect, but once we get to Barcelona and start with the package that we have, we have to make sure we maximize it."
As the team is busy making final preparations for the Barcelona test at Circuit de Catalunya later this month after their cars passed final FIA crash tests, Gutierrez has been dedicating much of his time training to ensure his body is ready for the season.
"Over the holidays is the best time to get a rhythm and really focus on your training to get to a target level," Gutierrez said. "After you start the season, it's about keeping that level. Right now I'm working on things like core and muscles. When you are a racing driver, there's not one thing specific - you just have to have an overall good physical condition in order to be resistant."
When asked if he expects to be in the top 10 this season, Gutierrez said it has been the team's target goal from the beginning.
"Obviously, we need to be careful on our expectations," Gutierrez said. "It's our first season and we are working very hard to be prepared and have the best car possible, but we will not know what we have until we get to the first test."
Also, Gutierrez expressed teamwork and the success of the organization as a whole is more important to him than trying to prove himself as a driver.
"It's more important to prove that we can be a strong team together," Gutierrez added. "As a driver, you can always prove that you can be consistent.
"In the beginning we have to focus on finishing every lap, every race, having good data, feedback and team integration so we can focus on being consistent and minimize our mistakes.
"As a new team, there will for sure be some mistakes."
Frenchman Romain Grosjean will join Gutierrez at Haas F1. Gutierrez says they have a very good relationship going into their first season together.
"It is going to be the first time we work together for the same team, but I think we both have very clear view of what we want to achieve from the beginning," Gutierrez said.
Gutierrez spent the 2015 season as a reserve driver for Ferrari, helping develop cars for world champions Sebastian Vettel and Kimi Raikkonen.
"For them [Vettel and Raikkonen] to open the doors for me to have access to information and also have conversations together about the car, about their feelings and their opinions - they have given me a lot of perspective and lessons that I can use for my experience."
Gutierrez agrees that his Ferrari experience will help him tremendously, given Haas F1 is a Ferrari-linked team.
"Ferrari has been doing good progress on the engine side and the gearbox as well, so I think in general, it's good to have Ferrari engines because I've been driving them for the past four or five years," Gutierrez added. "I'm very well aware of the development that has been going on since then."
Gutierrez believes this new opportunity with Haas F1 is the best time in his career for him to shine as an F1 driver.
"I'm fully committed to Haas and I have full trust and belief in the project," Gutierrez said. "I want to make the best of this opportunity."
---
---