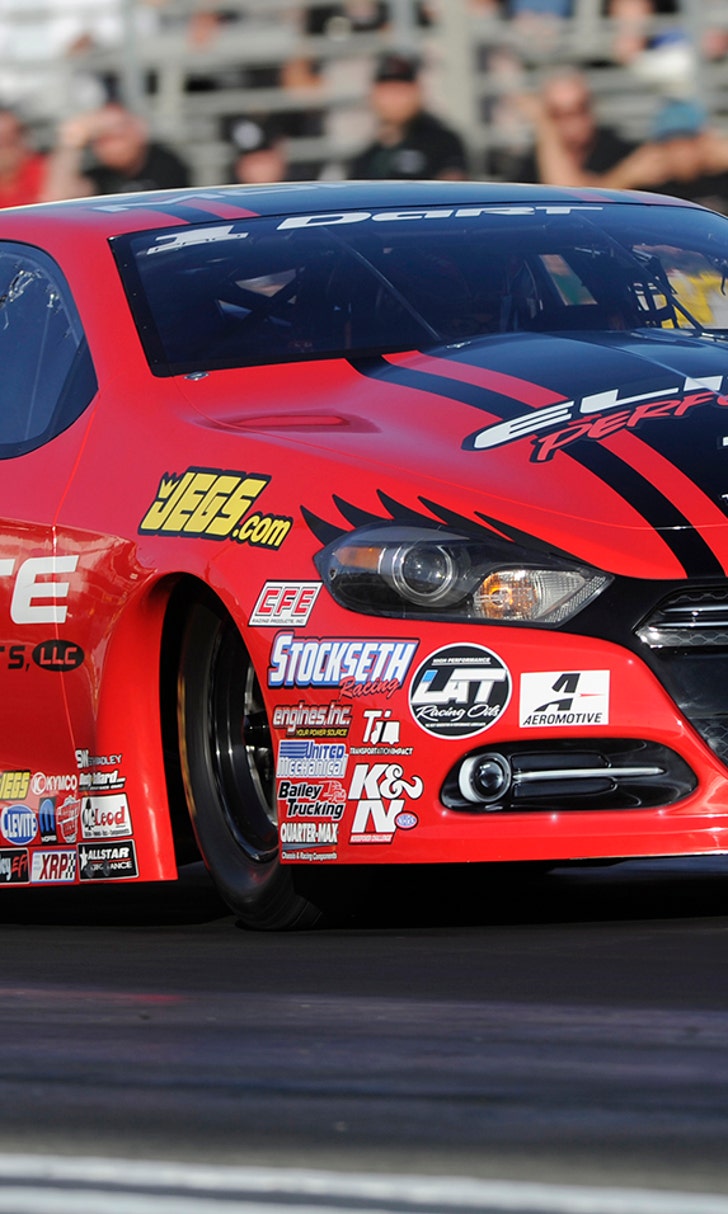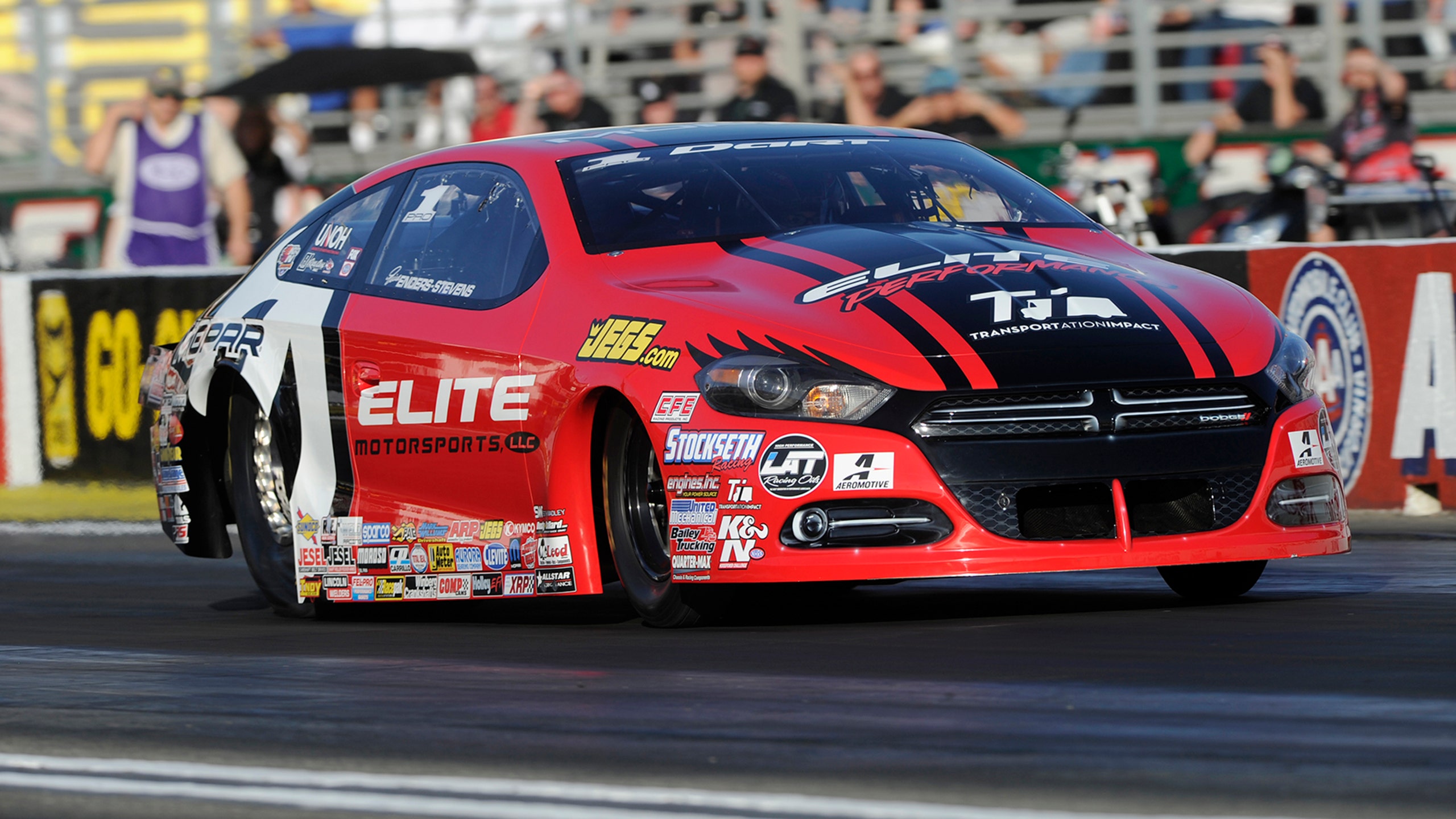 Erica Enders, Jeg Coughlin Jr. fighting to make playoffs in Indy
BY foxsports • September 3, 2016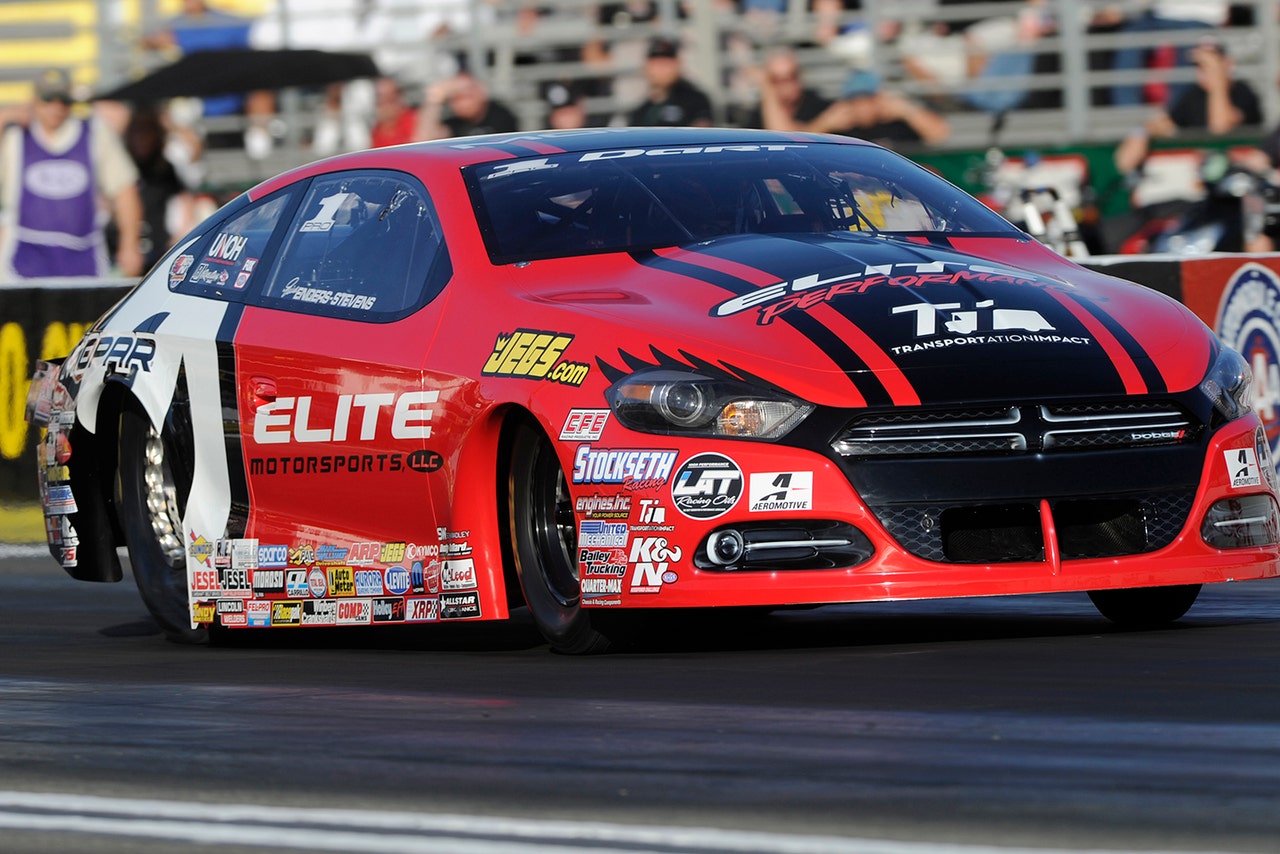 Even Miss Cleo couldn't have seen this one coming.
The renowned television psychic couldn't have predicted 18 races into the 2016 NHRA Mello Yello Drag Racing Series, defending Pro Stock champion Erica Enders and her super successful teammate Jeg Coughlin Jr. would be fighting for the last two positions in the regular season point championship run.
"Pro Stock is like any class in drag racing, and it all goes in cycles," said Enders, who came into this weekend's U.S. Nationals ninth in points. "Has it been frustrating? Absolutely it has because our Elite guys work so incredibly hard. People on the outside don't get to see that. I do. I see the time they spend in the shop and away from their families pushing to make these cars run faster. That's the most frustrating aspect."
Enders has won just seven rounds this season, and didn't claim her first round victory of 2016 until four races into the season. She has lost in the first round 10 times this year; a far cry from last season where she had won seven rounds by the fifth race of the season.
Enders captured the 2015 championship, her second in a row, on the strength of nine race wins in 11 final rounds.
Enders has been a lightning rod for criticism since her move to electronic fuel injection which also included a switch to another brand of manufacturer. Her two championships were won behind the wheel of a Chevrolet; now she's piloting a Dodge.
"I'm just tired of the things people saying what they say," Enders said. "What I know is our team competes with all the heart we have. I wouldn't want to go to battle with anyone else than the team I have."
Jeg Coughlin, Jr., Enders' Mopar and Elite Performance teammate, returned to full-time competition this season. He too, made the switch from Chevrolet to Dodge.
Coughlin, who raced just three events last season, fully expected a transitional period for the team. He has eight round wins thus far and is ranked 10th in points, 36 points ahead of No. 11 Alex Laughlin. At the Chevrolet Performance NHRA U.S. Nationals, each round win is worth 30 points for this weekend only.
"Drag racing certainly has its peaks and valleys," Coughlin said. "I'd say the biggest peak we had was in putting together this program in such a short time. We knew we'd have some challenges with getting up to speed. In the middle of this, we had the changes across the board for Pro Stock. We've still had some good to come out in the midst of some valleys. Some of the valleys have lingered on longer than we would have expected."
Of Enders' seven round wins this season, almost half have come in the last two races. The last two races for Coughlin resulted in crossing paths with Bo Butner, of the front-running KB Racing team, ending in first round losses. However, half of Coughlin's round wins this season have come in the last eight races.
"We have started to make some steps in the right direction during the last four to five races," Coughlin said. "The peaks we've had lately have washed out some of the valleys we didn't envision we'd have coming into the season."
NHRA's Countdown to the Championship resets the points and, in doing so, the major lead accrued by the KB Racing team will be reduced to a manageable amount, staggered by 20 point increments.
This could be the perfect opportunity to hit the reset button for the Mopar/Elite Performance team, and challenge on reasonable footing.
"When you look at the talent on this team, and back in the engine shop, the crew chiefs and the crew - the cars, the vendors to bring these cars in and out of the track every week," Coughlin said. "I think it has lingered on long enough. We are more than ready to get out there and make a statement."
Enders believes the team will win again. The first win following a mountain of adversity will be one to remember.
"I think the next win will mean almost as much to me as the first one," admitted Enders. "When you look at what we've been through this season, it has been tough. This season has been a gut-check, for not only me, but the whole team.
"We have been blessed with the last two seasons. I fully believe the sky is the limit for this group. When we get back to the winner's circle, it will be really, really awesome."
Keeping the emotions in check will likely prove more of a challenge than winning rounds has been this season. This might be an overwhelming challenge if she happened to win a third consecutive Pro Stock championship after the struggle she's faced.
"As a girl, you are cautioned to keep the emotion out of it because you will surely get ridiculed," Enders admitted. "It would be more than emotional for me. It would definitely be for my team first, and my critics second."
***
Bobby Bennett is the Publisher/Editor of CompetitionPlus.com, a leading independent online drag racing magazine, since 1999. For the latest in dragster news worldwide, visit www.competitionplus.com or follow on Twitter @competitionplus
---