NASCAR Cup Series
NASCAR Cup Series
Elliott headlines 5 drivers in NASCAR Hall of Fame class
Published
Jan. 30, 2015 9:46 p.m. ET

CHARLOTTE, N.C. (AP) Bill Elliott headlined the sixth class of inductees into NASCAR's Hall of Fame, a group that included three champions, the first African-American winner and a driver with movie star looks.
''Awesome Bill From Dawsonville'' was NASCAR's 1988 champion, a 44-race winner and the first driver to win the Winston Million bonus in 1985 for winning three NASCAR crown jewel races.
A 16-time winner of NASCAR's most popular driver award, Elliott won two Daytona 500s and the Southern 500 three times.
His induction came one day after his 19-year-old son, Chase, was named by Hendrick Motorsports as the driver who will replace four-time champion Jeff Gordon in the iconic No. 24.
Introduced by Kasey Kahne, who replaced Elliott in the No. 9 in 2004, and Elliott was inducted by former car owner Ray Evernham.
''Thinking about it and dreaming about it and listening to guys on the radio ... it's just incredible,'' Elliott said. ''I dreamed of doing this.''
The sixth class was the first to be comprised of five drivers.
First to be inducted Friday night was Fred Lorenzen, one of NASCAR's first superstars.
Nicknamed ''Golden Boy'' and ''Fearless Freddie,'' the Elmhurst, Illinois, native was one of NASCAR's first stars to hail from outside the sport's Southern roots. He was introduced by Indiana native and three-time NASCAR champion Tony Stewart, who made note of Lorenzen's famous look.
''He was a teen idol with movie star looks, so clearly we have a lot in common,'' Stewart said.
Lorenzen had 26 wins in just 158 starts in a part-time career that spanned 1956-1972. Now in a wheelchair, he sat on the stage as his son, Chris, gave his acceptance speech.
''Dad had the gift of charisma, something money just can't buy,'' Chris Lorenzen said. ''People drove from all over to see Dad, `Fast Freddie.' Dad treated strangers just as he treated his own family.''
He was followed by Wendell Scott, the first African-American driver to be elected to the Hall.
Scott, who died in 1990, competed in NASCAR's top series from 1961-73. He won his only race, at Speedway Park in Jacksonville, Florida, in 1963, taking the checkered flag in the 100-mile feature. Scott started 495 Sprint Cup events and had a 147 top 10 finishes.
Scott, the first African-American driver to race full-time in NASCAR's top series, won more than 100 races at local tracks before making the difficult step to NASCAR.
He was introduced by Gordon, who announced last week this season will be his last.
''His is a story of perseverance and determination in the face of unimaginable obstacles,'' Gordon said. ''He fought through any and all hardships, and tonight he reaches NASCAR's pinnacle.''
Scott was represented by his sons, Wendell Scott Jr., and Franklin.
''I would like to thank NASCAR for making this night possible, and their effort to improve diversity in NASCAR racing,'' Franklin Scott said. ''Wendell Scott fulfilled his destiny, and now we can proudly say that he is the first African-American inducted into the NASCAR Hall of Fame. We must carry his legacy to even greater heights.''
Reigning Sprint Cup champion Kevin Harvick introduced the third inductee, Rex White.
White, like Harvick, drove the No. 4. He raced from 1956-64, winning 28 times in 233 events including six races during his championship season in 1960.
White, a short-track specialist, finished among the top-five in nearly half his starts. Only two of his wins came on tracks longer than a mile in length.
White was to be inducted by former pit crew member James Hylton, but he began his speech before Hylton made it to the podium. He then scrambled the pages to his speech and told the audience ''don't leave,'' as he tried to organize them. Hylton then tried to help him put the pages in order, and White looked at him and said ''James, you were the one supposed to be doing this, anyway.''
Two-time champion Joe Weatherly was fourth to be inducted, and was introduced by 2012 champion Brad Keselowski.
Weatherly, who died after a crash at Riverside in 1964, won 25 races and back-to-back championships in 1962 and 1963. It was the only two years Weatherly competed full-time at NASCAR's top level.
He was accepted into the Hall by Joy Barbee, his youngest niece.
---
---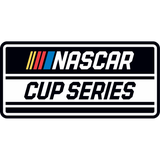 Get more from NASCAR Cup Series
Follow your favorites to get information about games, news and more
---