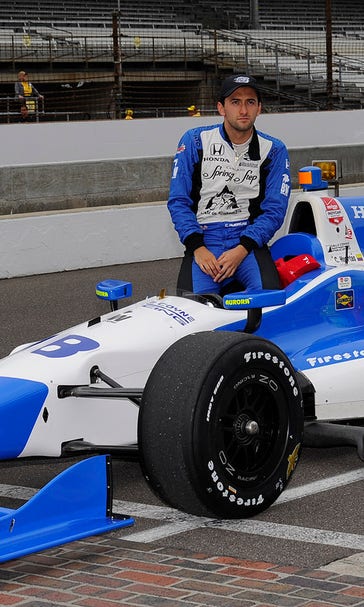 Ear problem rules driver Carlos Huertas out of Indy 500
May 22, 2015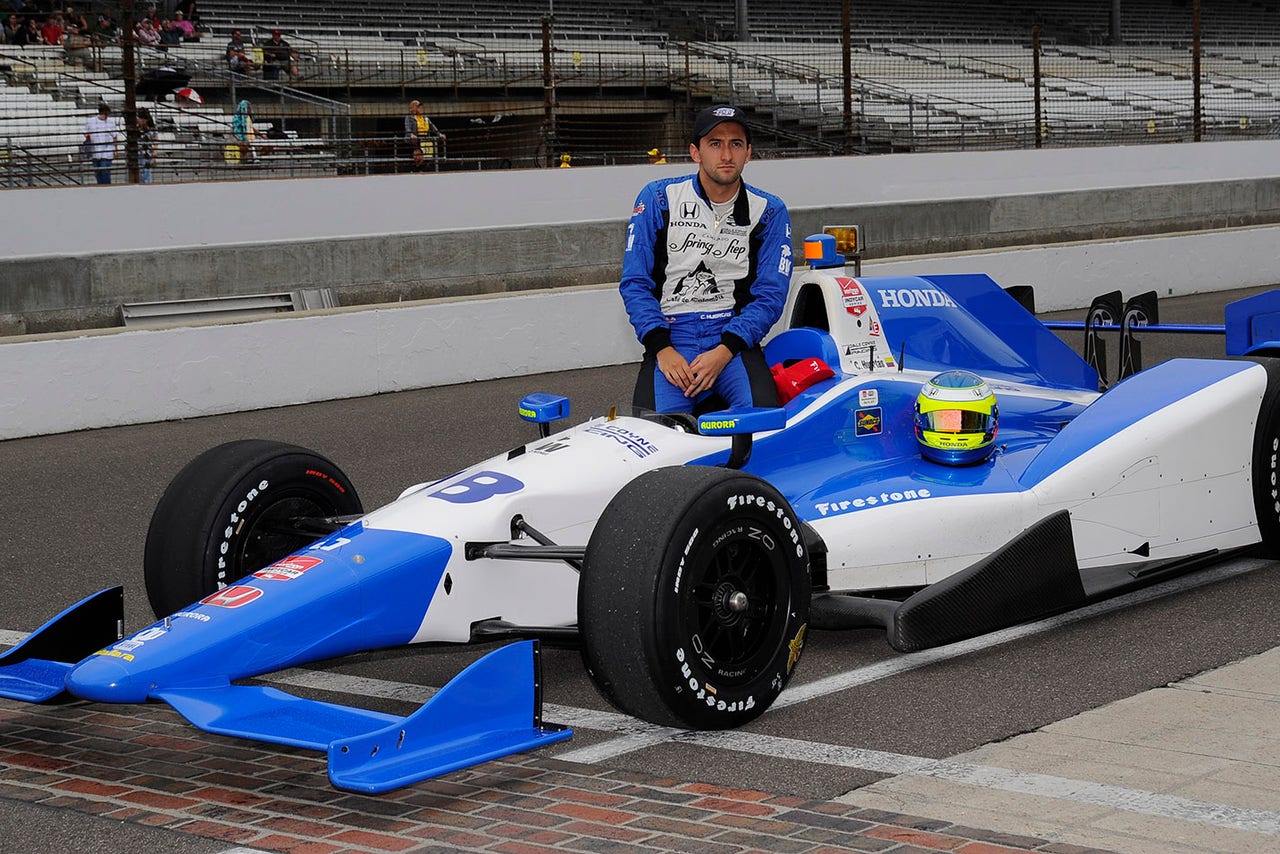 INDIANAPOLIS (AP) -- Carlos Huertas was ruled out of the Indianapolis 500 on Friday after failing a routine medical exam, and veteran driver Tristan Vautier was chosen to replace him in the No. 18 car for Dale Coyne Racing for Sunday's 99th running of the race.
Dr. Terry Trammell, IndyCar's medical consultant, said the 23-year-old Colombian had an "inner ear condition" that will need further evaluation before he is cleared to return to competition. The exact nature of his condition was not disclosed.
Huertas had qualified on the outside of Row 6. Due to the late driver change, Vautier will have to start 32nd in the 33-car field for his second Indianapolis 500.
The 25-year-old Frenchman was a natural choice to replace Huertas after spending the month in Indianapolis and qualifying the No. 19 car for James Davison, who had a sports car conflict last weekend. Davison is one of three cars in the Dale Coyne stable, along with the No. 18 car Vautier will drive and the No. 63 car driven by Pippa Mann.
Vautier, who arrived at the track in time for the final hour-long practice Friday, has not started an IndyCar race since the 2013 finale. But he did compete in that year's Indianapolis 500, finishing 16th for Schmidt Peterson Motorsports.
Huertas is the second driver to be replaced in the week leading up to the race.
On Thursday, Schmidt Peterson announced that veteran Ryan Briscoe would step into the No. 5 car for James Hinchcliffe, who was involved in a devastating practice wreck. Briscoe will start in the final row alongside Vautier and Davison.
Huertas was already coming off a roller-coaster season a year ago. He won for the first time at the Grand Prix of Houston and made his Indy 500 debut, finishing 17th. But he also pulled out of races at Iowa and Fontana with what was only reported as illnesses.
Huertas started the first two races of the season at St. Petersburg and New Orleans, but there's been a revolving door of drivers in the No. 18 car ever since.
Rocky Moran Jr. took over at Long Beach, only to break his thumb in practice and get replaced by Conor Daly, who is with another team for the Indy 500. Then at Alabama, Rodolfo Gonzalez stepped into Dale Coyne's car to make his IndyCar debut.
Click HERE for more IndyCar news and features.
---