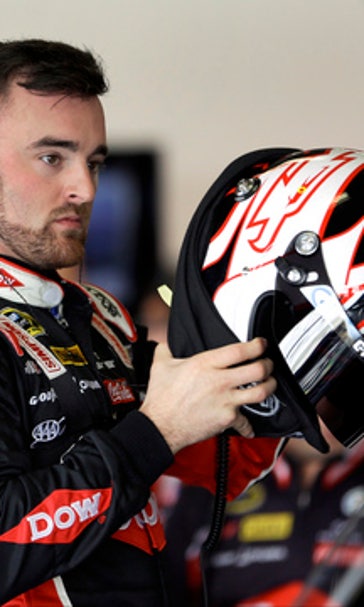 Dillon living up to potential in 3rd full NASCAR season
May 4, 2016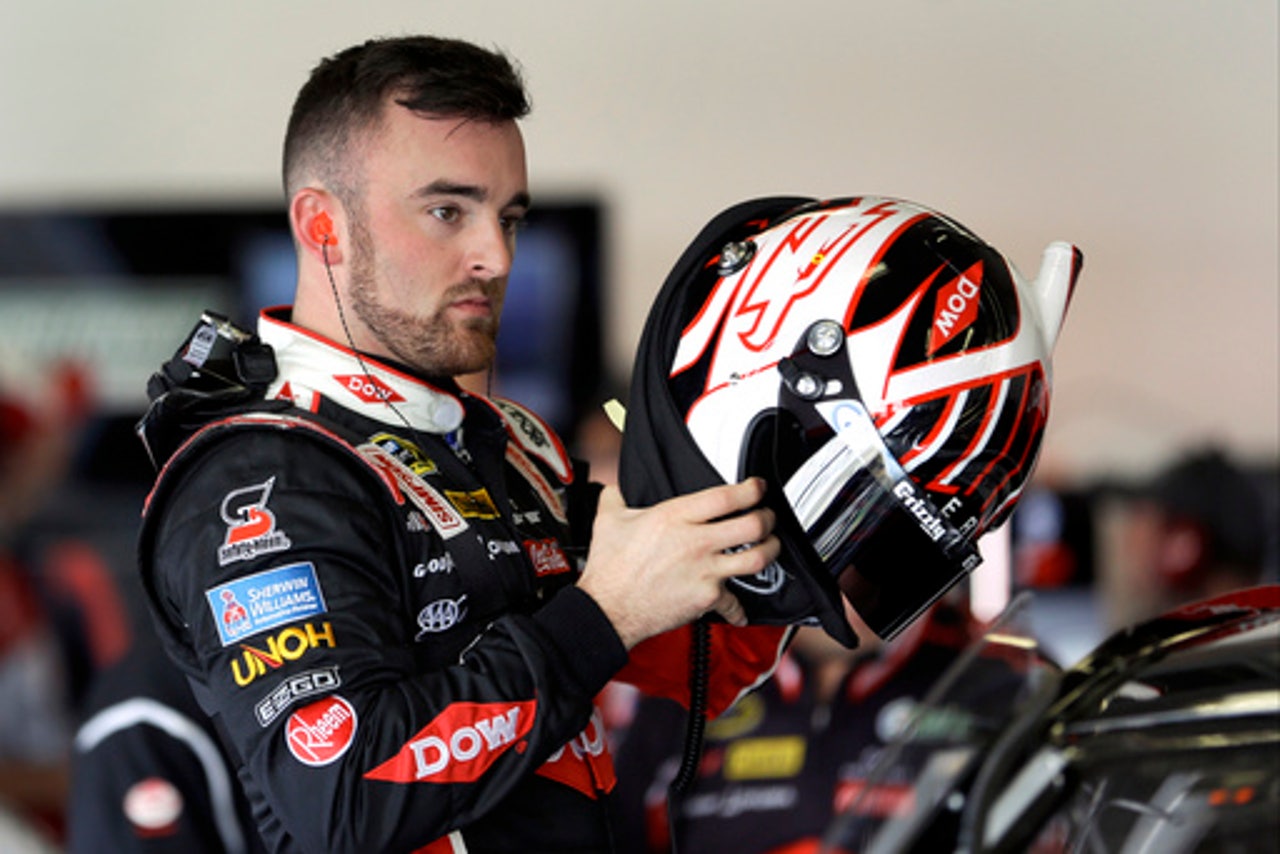 Austin Dillon was safe at home twice this week.
He beat the relay throw to the plate and scored on a triple and a throwing error in a celebrity NASCAR softball game.
Even more impressive, Dillon survived the wreckage at Talladega Superspeedway and crossed the finish line with a career-best third-place finish.
With the famed No. 3 on his car and deep bloodlines in the sport, Dillon has started to fulfill some of the promise heaped on him early in his career. His three top-five finishes are two more than he had over his first two full seasons and his five top 10s match last year's total.
Maybe Dillon isn't an intimidating threat to win a championship, yet. But winning a race doesn't sound so farfetched this season.
Dillon's car got plenty banged-up Sunday. It needed 16 pit stops and its entire front was duct taped to reach the finish.
''No one really panicked. We were in three crashes and had our best finish,'' Dillon said. ''Not many of us really look forward to that because you put yourself in some pretty bad situations those weekends. I feel like it's part of the racing.''
Dillon won the Truck championship in 2011 driving the No. 3 made famous by Dale Earnhardt for Richard Childress Racing, and the Xfinity title in 2012 in the same number.
He won the pole and finished ninth in the season-opening 2014 Daytona 500, then had just three more top 10s the rest of the year. He was ninth again at Daytona this season, but kept the success rolling and posted consecutive top 10s at Las Vegas and Phoenix.
Dillon credited a mid-season crew chief change that brought in Slugger Labbe as the trigger for better results.
''We switched a lot up on the team,'' Dillon said. ''We wanted a group of guys that were really confident in him and myself. Guys that wanted no excuses when it came down to the race cars. It's been our motto, do your job, work hard and stay focused.''
Dillon was a bit of a ringer for Team Dover in Tuesday's 10-3 softball victory against Hendrick Motorsports driver Kasey Kahne and Team Pocono. He played in the 2002 Little League World Series for the Southwest Forsyth (Clemmons, North Carolina) Little League team.
''I got whooped when I got there,'' he said, smiling. ''You build lifelong relationships. I still talk to some of the guys on the team today.''
-----
SMOKE'S GOOD DEED: Artie Kempner was pinched from behind by a grinning Tony Stewart at a recent driver's meeting.
Stewart let Kempner, the NASCAR on Fox coordinating director, know he had been fined by NASCAR for criticizing the series.
''I go, `Oh really, you got fined?''' Kempner said, laughing.
Stewart had a real surprise for Kempner, though - the $35,000 raised from the Drivers Council to pay his fine would instead be donated to Autism Delaware, founded by Kempner.
''People don't realize how thoughtful these guys from NASCAR are,'' Kempner said. ''I was speechless, and that's a rarity.''
This was one instance where Stewart's often prickly personality didn't overshadow his behind-the-scenes good deeds.
''People don't realize how great of a guy Tony Stewart is,'' Kempner said. ''He stays below the radar with his charitable work and how great of a person he really is.''
Kempner also said retired NASCAR champion Jeff Gordon has been a ''spectacular'' addition to the Fox broadcast booth.
''He's brought an enthusiasm in our 15th year that's been great,' he said. ''His insights have been tremendous. We love him.''
-----
LADIES FIRST: With Courtney Force's win Sunday at the Spring Nationals, the NHRA has had four female winners in the nitro categories this season, the most in NHRA in a single year.
Force won in Funny Car, Brittany Force has won twice in Top Fuel, Leah Pritchett won in Top Fuel and Alexis DeJoria has a victory in Funny Car.
-----
SURVEY SAYS: It's time for IndyCar drivers to play the Feud.
Helio Castroneves, Tony Kanaan, James Hinchcliffe, Will Power and Conor Daly will appear this season on an episode of ''Celebrity Family Feud.''
The drivers will compete against Sports Illustrated swimsuit models Nina Agdal, Samantha Hoopes, Tanya Mityushina, Robyn Lawley and Hannah Ferguson in a $25,000 charity matchup. The IndyCar drivers are playing for the Indy Family Foundation, a fund intended to aid those in the motorsports community who find themselves in financial need due to hardship caused by illness, injury or death.
-----
FORD'S FOCUSED: Ford's new GT car took its first class win of the season with Richard Westbrook and Ryan Briscoe driving in Sunday's IMSA SportsCar race at Laguna Seca. Ryan Briscoe and Richard Westbrook started on the front row in the 67 Ford GT for Chip Ganassi Racing and cruised to victory on the strength of only one pit stop, while the rest of the competitors took two or three. Laguna was just the Ford GT's fifth race and the podium finish came less than a year since its first race car turned a wheel.
-----
DING, DING: IndyCar driver Pippa Mann will ring the closing bell Friday at the New York Stock Exchange.
Mann, one of only nine female drivers to race in the Indianapolis 500, will attend as part of her promotion of breast cancer awareness.
---