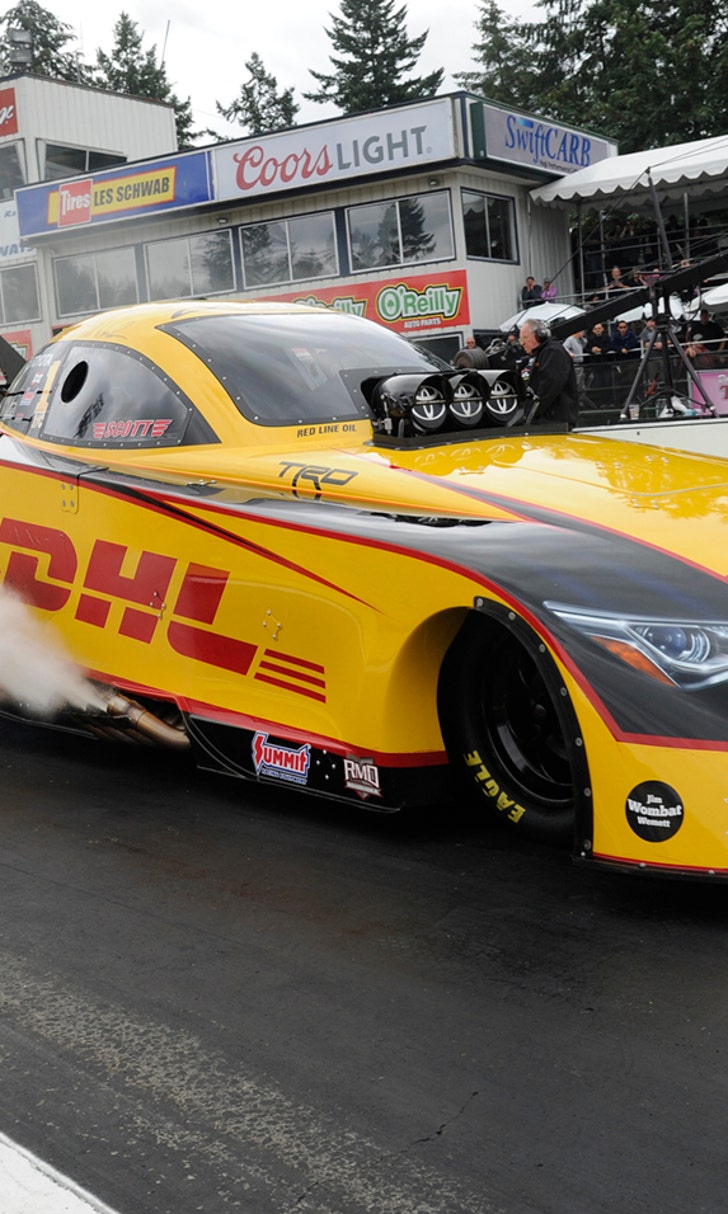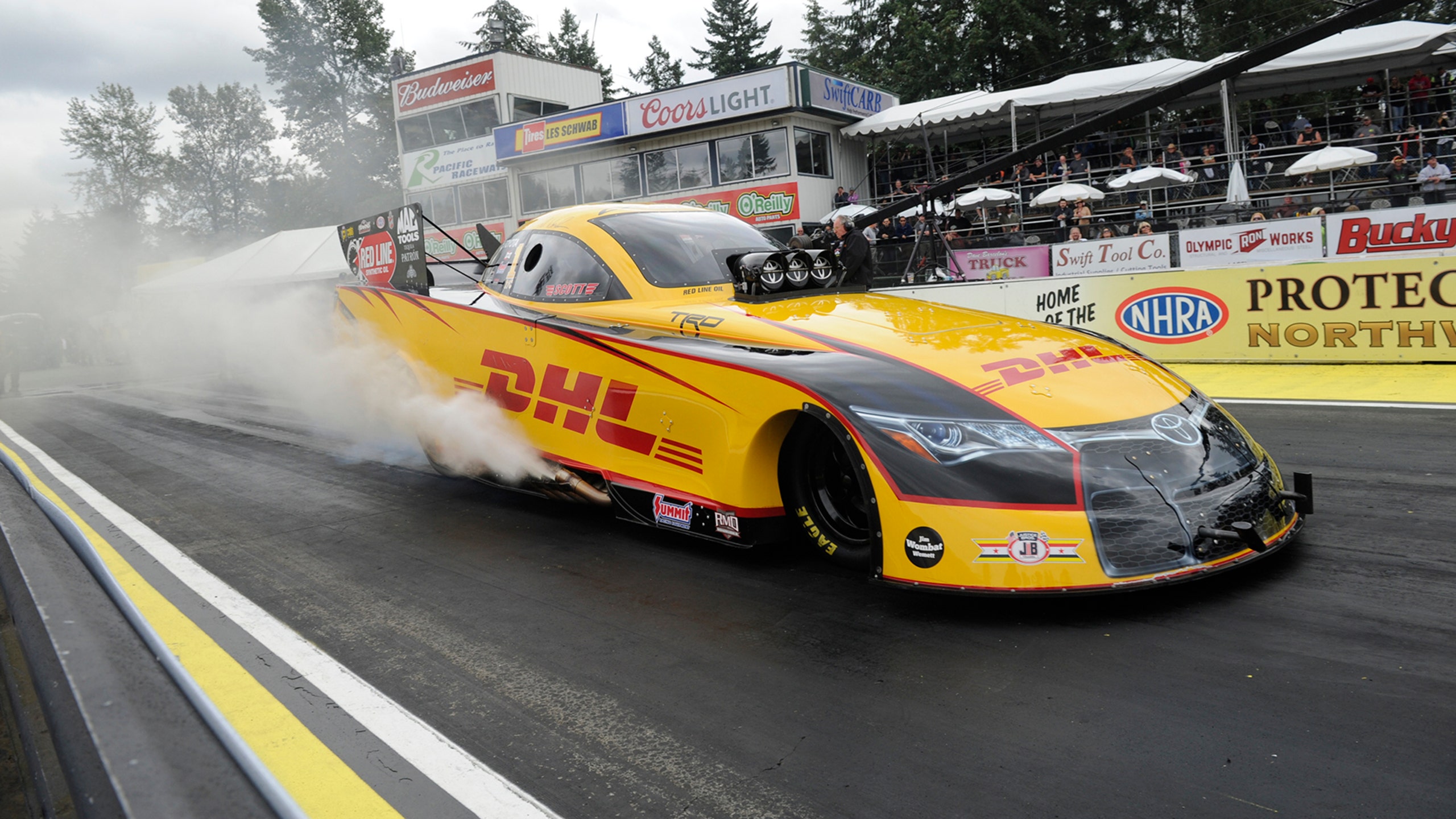 Del Worsham set to make 500th NHRA start on Sunday
BY foxsports • August 21, 2016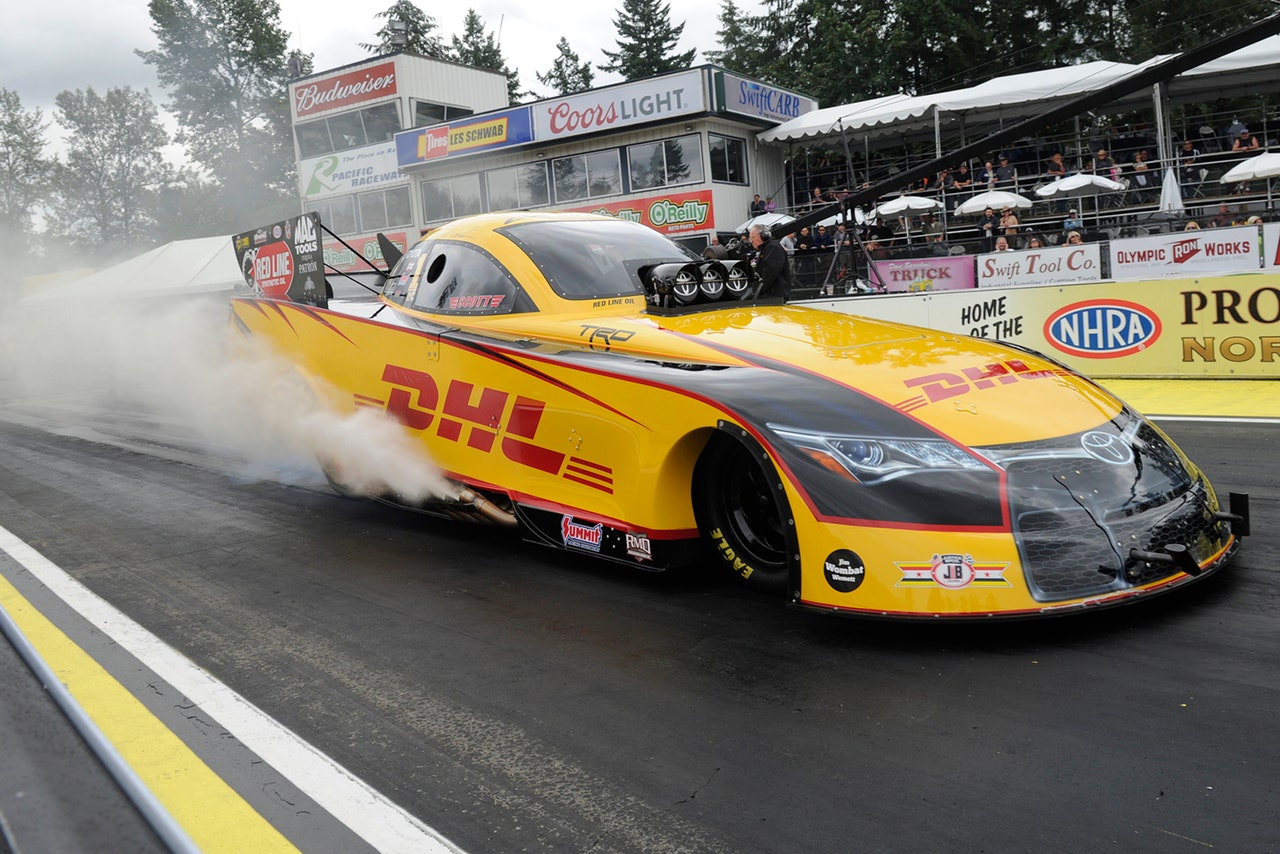 Del Worsham admits he wasn't much of a forward thinker as a 19-year old, rookie nitro racer.
"I thought about one race and just making it to the Winston Finals, in 1990," admitted Worsham.
Thus was the mindset of the two-time NHRA nitro champion Worsham, as his Friday-evening 3.856-second ET during Lucas Oil NHRA Nationals qualifying ensured start No. 500 for a driver who has never raced any kind of vehicle but a nitro-burning race car.
"When you have so many races every year, at 20 races a year you just race and let the milestones fall where they fall," Worsham admitted. "We just wanted to make our way through a full season when I started so just qualifying for 500 races was beyond the realm of imagination."
Worsham, now 46, is no longer a wide-eyed teenager and has a few wrinkles of experience. The best experience going for Worsham is perseverance.
"I think the biggest thing I learned, is just stay with it," Worsham explained. "There were some really tough years, where things weren't so great. Always just stuck with it."
In addition to persistence, decreasing stress has been a key element in attaining success.
"You bring enough stress and pressure on yourself in just racing, that you don't need any extra pressure from the outside or other things that come along with racing," Worsham said. "500 races in, it is nice to come to a race and know that I'm driving for the best team, that's financed, and I have great crew chiefs and friends around me."
Worsham said that what makes him most proud, after 500 starts, is that the drag racing community sees him as a hands-on racer, and clearly not afraid to get dirt underneath his fingernails.
"I never just showed up to the track in time to drive the car, then took off after the race," said Worsham. "It was never my style. I've always liked to be involved with the setup and tuning of the car, or just have some role in it. I think I would have been a great Funny Car racer in the 1970's."
And if he had drove then, he'd be knocking on the door of 1,000 starts.
***
Bobby Bennett is the Publisher/Editor of CompetitionPlus.com, a leading independent online drag racing magazine, since 1999. For the latest in dragster news worldwide, visit www.competitionplus.com or follow on Twitter @competitionplus
---