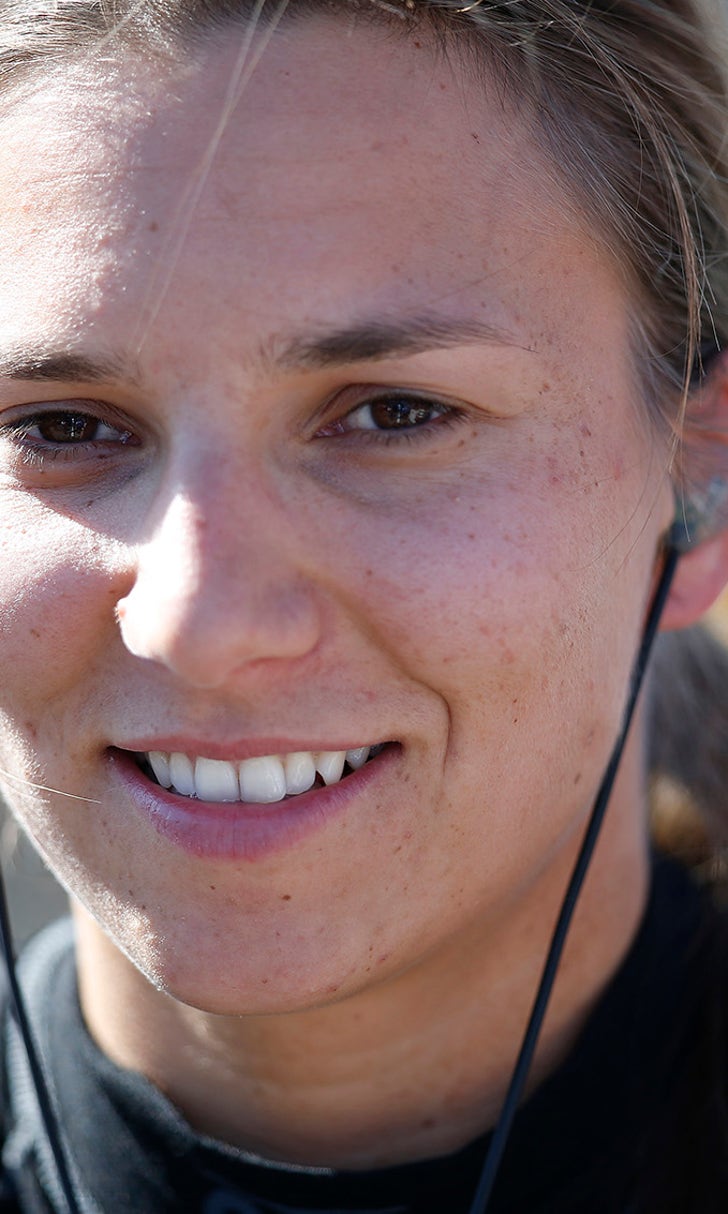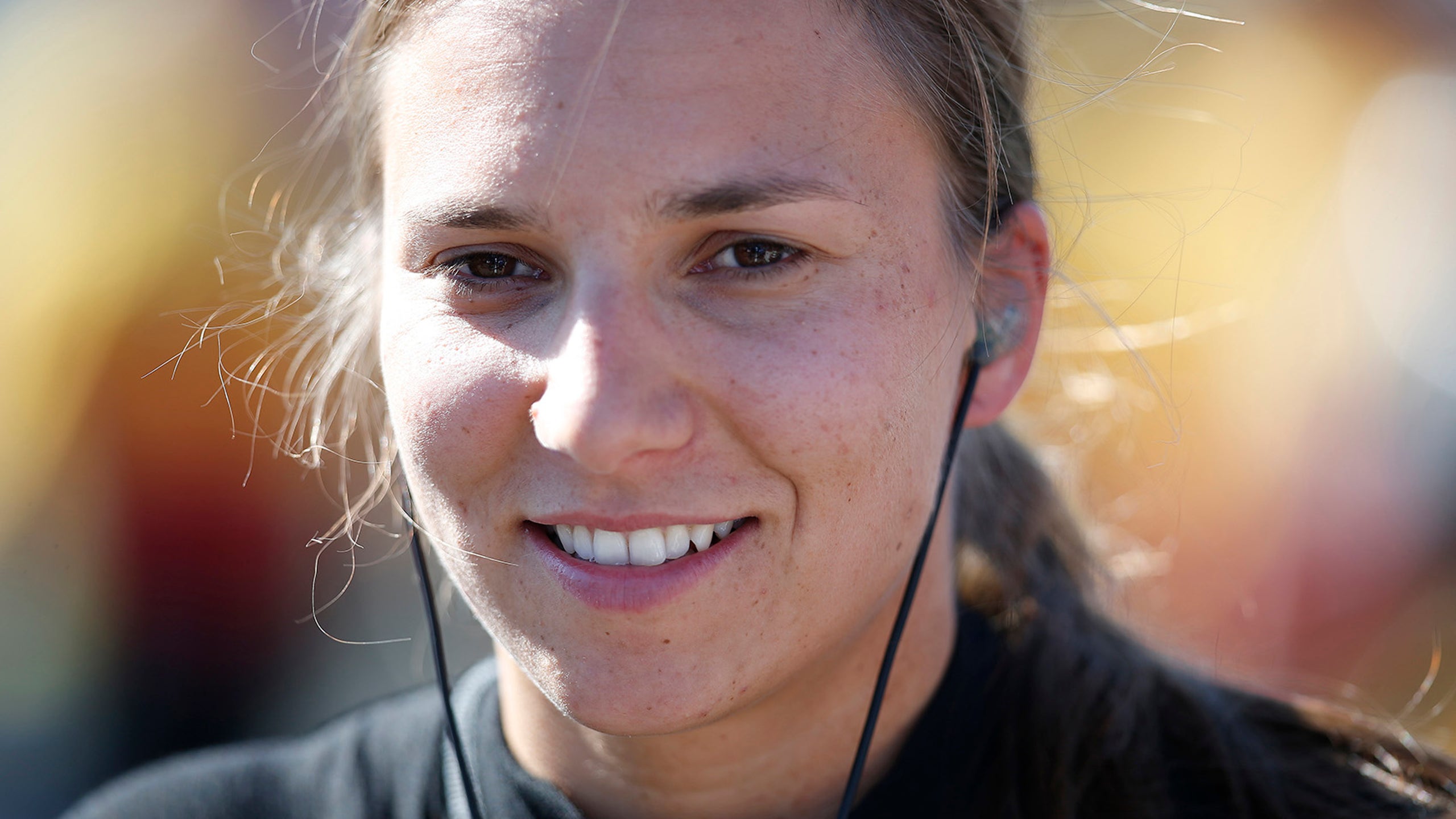 De Silvestro focused on America, searching for opportunities
BY foxsports • November 21, 2014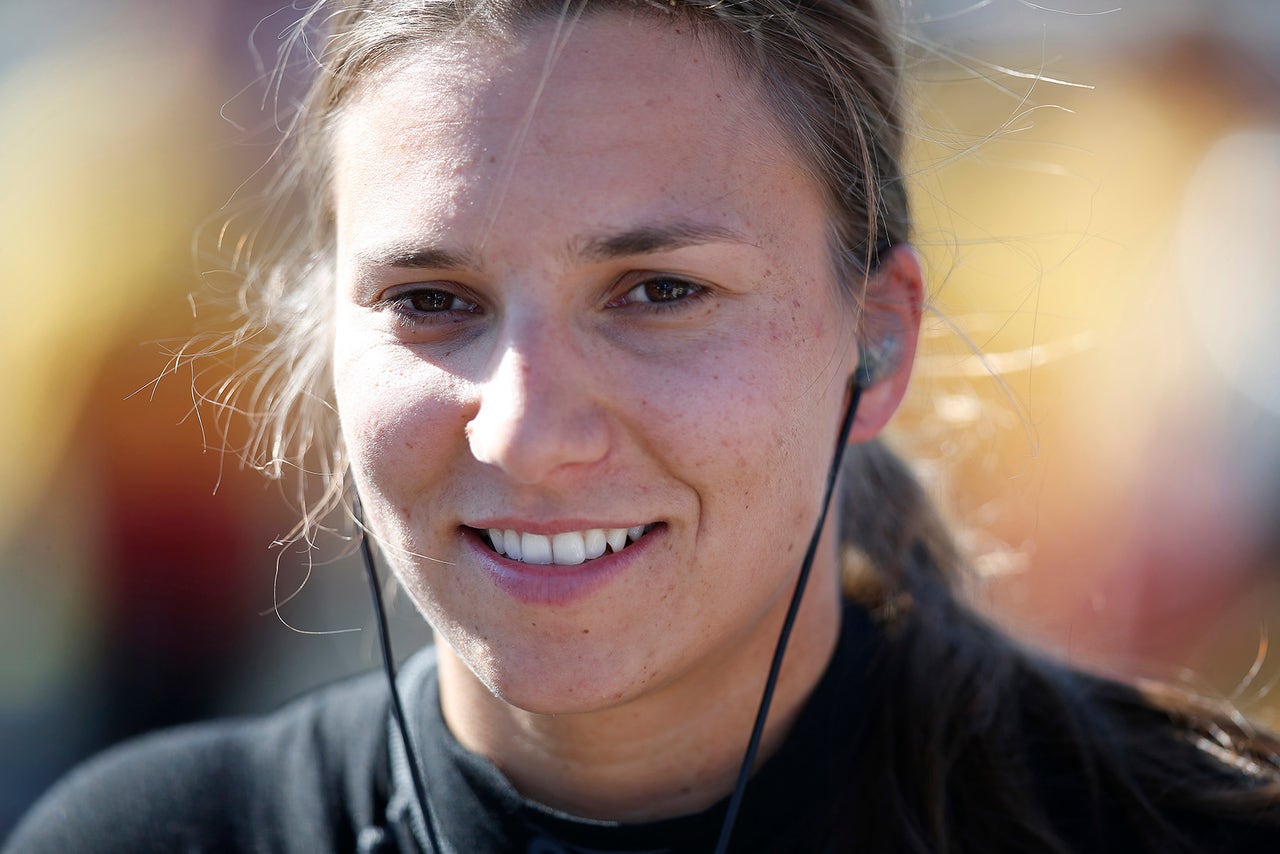 Simona de Silvestro packed her bags and returned home to Switzerland at the end of the 2013 Verizon IndyCar Series season with one goal in mind: Reaching Formula One. Ongoing financial issues within the F1 paddock, and specifically with the Sauber F1 team she worked with, put an end to her aspirations of landing a race seat in 2015.
With four years of IndyCar experience to draw from, the 26-year-old says the wants to pick up right where she left off.
"We tried this year to my dream of F1, and that dream turned out to be too difficult to achieve for a variety of reasons," she told RACER. "I spent the year in the factory, training every day, on the simulator, did some F1 testing and was very quick, so I've been busy and improving myself throughout this process.
"But the one thing I haven't done, which is kind of weird for me, is I haven't raced this year. I've been racing non-stop since I was a kid; I first came to America in 2006 and raced there every year through 2013, and it's important for me to get back to IndyCar next season. With all I've learned this year, I think I have more to offer a team than ever before. I took one year away, but America is where my career has been and where I want it to be."
Financial and contractual disagreements between de Silvestro's management and the Sauber team ultimately led to both sides parting ways. Despite her disappointment with how the Sauber F1 experience ended, de Silvestro sounded energized and motivated to make IndyCar her long-term priority. 
De Silvestro has also recently parted amicably with her management team, and is representing herself while seeking opportunities in IndyCar. 
"I really have to thank Imran [Safiulla] for all he's done for me over the last eight years, and we agreed it was time for us to start new chapters on our own, so I'm handling things myself right now. And I'm also talking to some people who might be able to help me on the management side," she said.
"Every driver has to go through this at some point, and I'm happy to make more decisions on where my career goes in the future. I think this is going to be a good thing, and maybe it will make some things a little bit smoother for me."
De Silvestro spent three of her four years in IndyCar with cash-strapped teams, and was even saddled with a Lotus engine in 2012. Her move to KV Racing in 2013 produced immediate results, and while the team was still in a rebuilding phase, deSilvestro managed to deliver nine top-10s, three top-6s, and a fine second-place finish at Houston.
Her specialty is road and street courses, but she also showed promise on ovals with KV, ending the 2013 season by placing eighth at the 500-mile finale in Fontana. According to de Silvestro, who served as one of IndyCar's most popular drivers, she's ready to head back to Indianapolis and believes her streamlined approach will complement any team in need of a promising young veteran.
"It was really nice to drive with a team like KV, and I think it showed a lot of what I'm capable of as a driver," she added. "We had very good results in my first year with them, and I know I improved a lot on ovals; Jimmy Vasser and everyone really helped me pick up little things I was missing before, and it was my first time having a teammate with TK (Tony Kanaan), and that was also big for me.
"Of course we could have done better – you can always do better, but I know I ended the season really feeling comfortable and ready to take that next step up in IndyCar. I think where I'm at now, after learning a lot by being involved with a Formula One team, and by simplifying things on my side as far as management and such, I can come back to IndyCar and go to that next level. I'm ready to bring me, and my helmet, and have a fresh start."
---