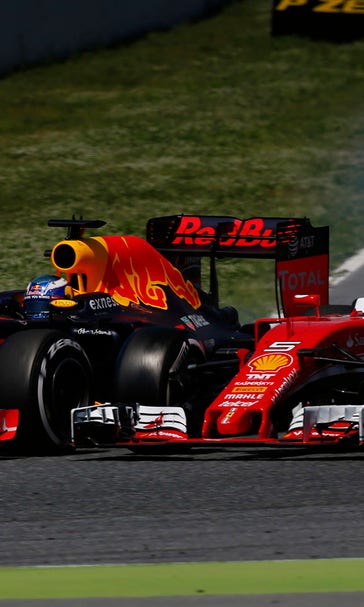 Daniel Ricciardo responds on Twitter to Vettel 'ping pong' comment
May 16, 2016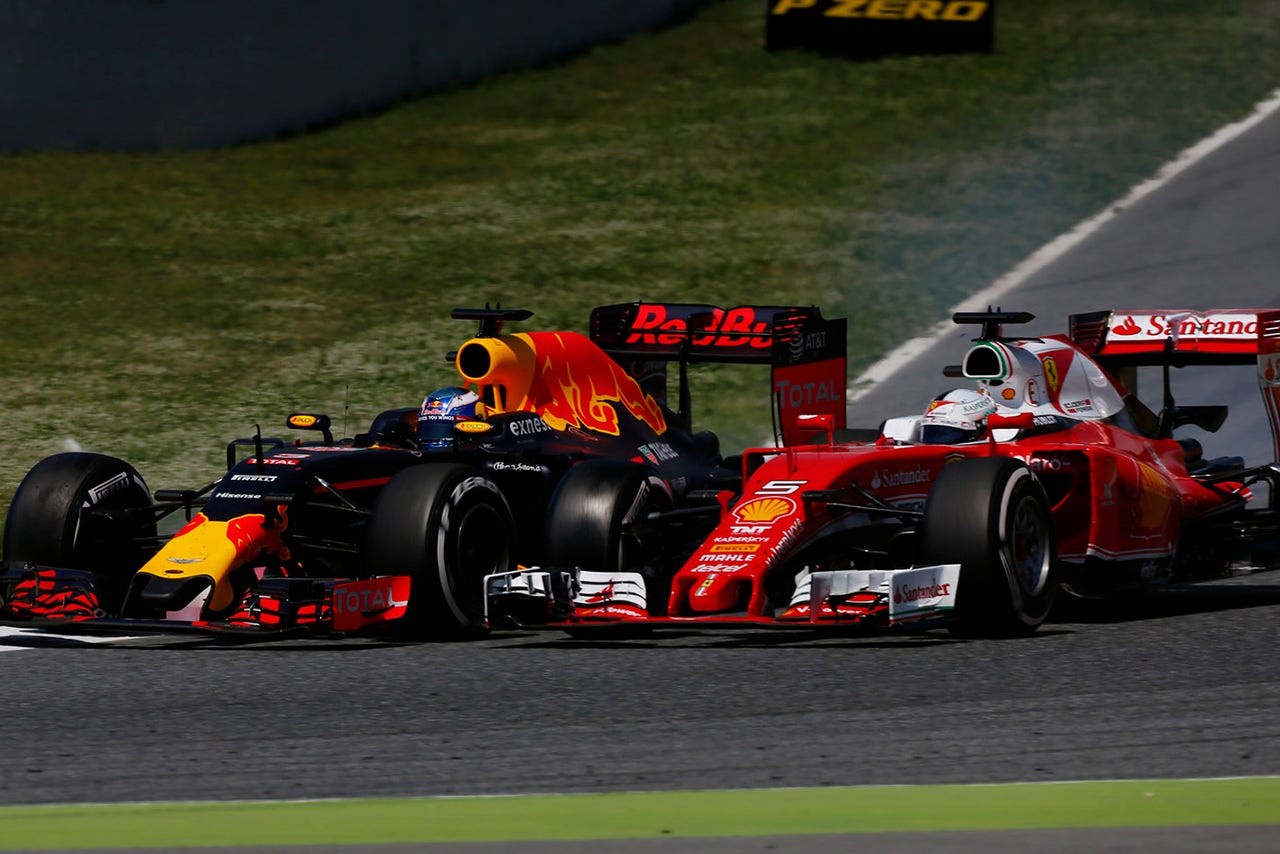 With eight laps to go in Sunday's Spanish GP, Daniel Ricciardo attempted an ambitious pass on Sebastian Vettel for third position in Turn 1, that almost led to contact that could have taken them both out.
Fortunately, Vettel saw him coming and edged to the left, allowed Ricciardo to overshoot the turn, and then Vettel took the position back in Turn 2. Vettel went on to finish third after Ricciardo blew a tire with 2 laps to go and had to settle for fourth.
However, Vettel was still not impressed with the move, and he got on his radio to express his frustration to his Ferrari team.
"If I don't avoid that he is just going straight into my car," said Vettel. "Honestly, what are we doing? Racing or ping pong?"
Sunday night, Ricciardo took to Twitter to respond:
Ricciardo will have a tough time playing ping pong at the next F1 race though, with the Monaco GP scheduled to take place in two Sundays time.
---