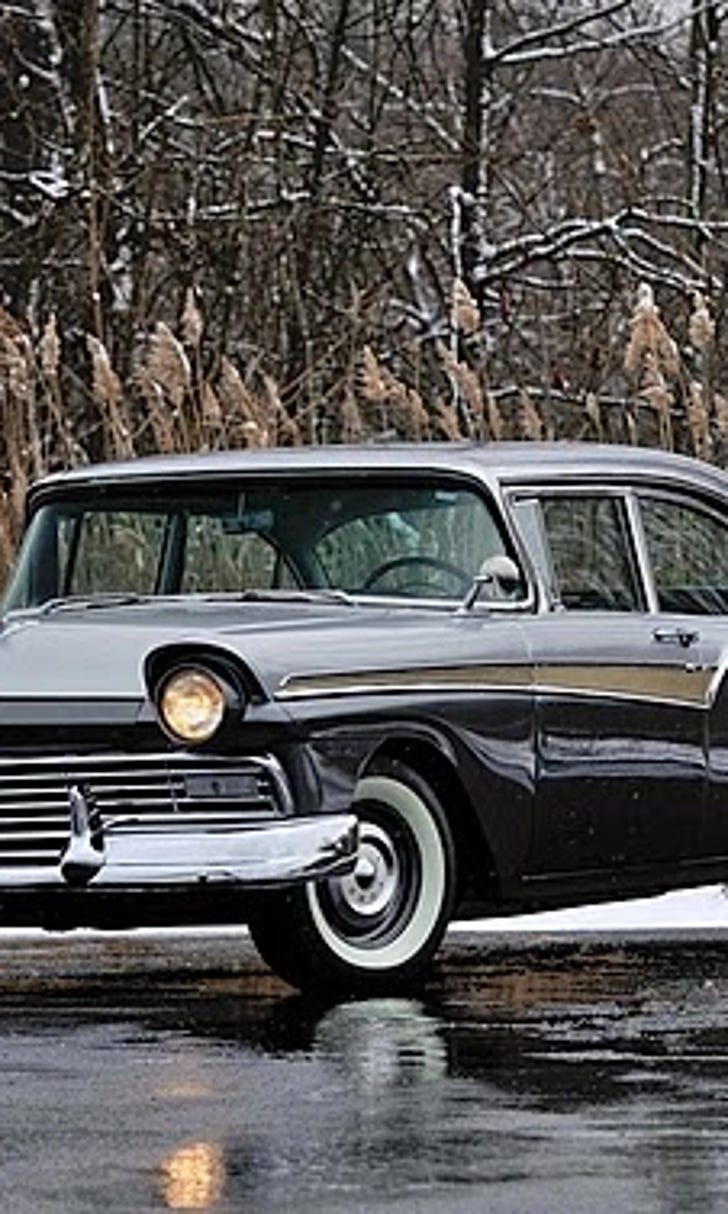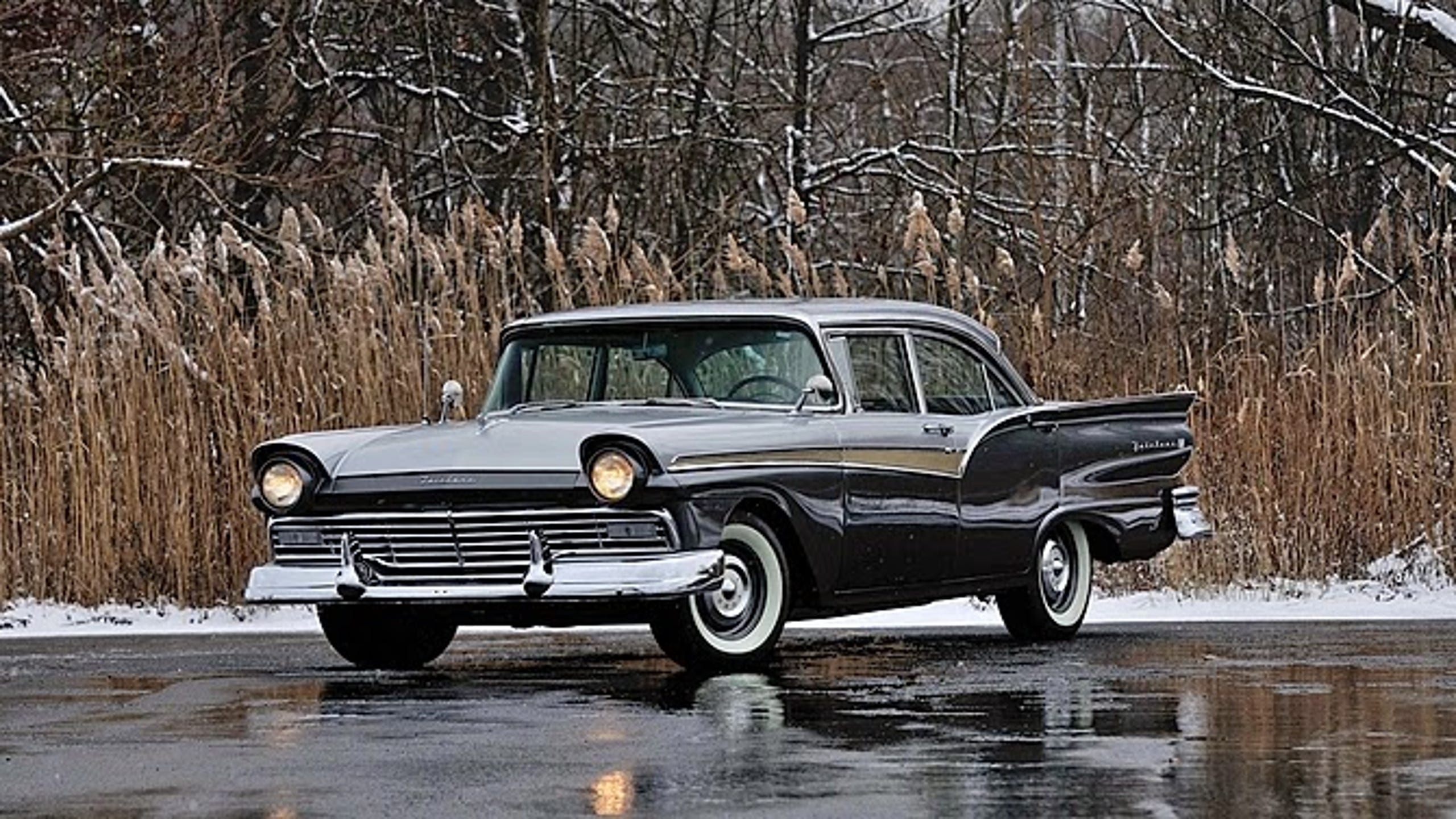 Cool car of the day: 1957 Ford Fairlane 500
BY Tom Jensen • January 8, 2015
Most of the earliest NASCAR racers were moonshine runners: Fast, fearless outlaws running illegal liquor through the mountains of Georgia and the back roads of North Carolina and Tennessee.
In the definitive 1958 movie about moonshiners, "Thunder Road", a young Robert Mitchum ran 'shine in a souped-up 1957 Ford.
Well, as it turns out a 1957 Ford Fairlane built for the moonshine trade is about to cross the auction block, and it has both a NASCAR connection and a great back story.
Known as the "Likker Tanker," this 1957 Ford was custom ordered new from a Ford dealer in Whiteville, N.C., in the southeastern part of the state.
What was custom about it was that it was ordered with Ford's top-of-the-line supercharged "F-code" V-8 engine, which produced a whopping 300 horsepower, big heat in those days. In 1957, Ford built 193,162 Fairlane 500 sedans. This was the only one produced with an F-code engine.
And it was ordered by a bootlegger, too, a guy who wanted the fastest and least conspicuous car he could find to haul corn liquor.
It was such an odd car, though – who orders a supercharged engine in a dorky family four-door? — that the dealer demanded payment in full before ordering the car, which the buyer obliged. Unfortunately, before the customer could take delivery, he got hauled off to jail for his illegal activities.
As the story goes, the car sat on the lot for a full year before another customer bought it, and then the new owner returned to the dealer and had him take the supercharger off because the car was such a gas guzzler.
Still, the car remained in the same family from 1958 to 2000, when it was purchased by Penske Racing South co-founder Don Miller, a fixture in NASCAR circles and an avid collector-car enthusiast.
According to the auction description, Miller first examined the car near Wilkesboro, N.C. in 1999. When he did, he also found the discarded blower and all its related pieces, including the original drive belts, in a barrel inside a barn on the seller's property.
Miller spent a decade restoring this beauty, making every last detail perfect.
This stunning Ford Fairlane 500 will roll across the auction block Jan. 22 at Mecum Auctions in Kissimmee, Fla. Its estimated selling price is $100,000-$125,000. Hopefully, its new owner takes it on some high-speed runs with the trunk full. 
---