Column: NASCAR needs consistency to quell 'wild West'
November 2, 2015

CHARLOTTE, N.C. (AP) When Matt Kenseth steered Joey Logano into the wall, the crowd roared its approval as a veteran driver delivered old-school payback.
The thunderous ovation continued at every replay.
This is NASCAR's version of the ''wild West,'' as one driver put it, and it is riddled with inconsistencies.
Three races ago, Joey Logano wrecked Matt Kenseth, ending his title hopes, and NASCAR chalked it up as ''quintessential'' racing. Then defending champion Kevin Harvick sparked a wreck at Talladega that kept his repeat bid alive. NASCAR shrugged it off, saying it couldn't find any evidence Harvick meant to do it.
On Sunday, Kenseth delivered a serious blow to Logano's run toward a championship by pile-driving him into the wall at Martinsville. NASCAR officials? They will probably punish Kenseth harshly- and that puts them on a very slippery slope.
It was NASCAR that ushered in this ''Boys, have at it'' era, and it was NASCAR that didn't park Jeff Gordon in 2012 when he deliberately wrecked championship contender Clint Bowyer. With Logano now last in the eight-driver Chase field with two races remaining to qualify for the finale, why should it be any different for Kenseth?
''What Matt Kenseth did was so far beyond the `Boys, have at it' excuse that it doesn't belong in the same conversation,'' Fox analyst Larry McReynolds said Monday. ''If NASCAR doesn't drop the hammer hard on him, shame on them.''
Sure, Kenseth's act had massive playoff implications for Logano. He had been carrying the grudge for two weeks and everyone expected him to act. It's how the game is played, Kenseth lives by a driver code and he said he'd have lost respect in the garage had he not retaliated.
''Growing up, Terry Labonte, Ricky Rudd, those are guys you just did not mess with because you knew they would retaliate. Matt Kenseth is in that same category,'' said former teammate Jamie McMurray. ''Matt races everyone fair and he races hard. If he thinks that there could have been better decisions made (by Logano), then so be it.''
Then so be it, too, for Danica Patrick. She chased David Gilliland up the track Sunday to wreck him as payback for an earlier incident. Again, the crowd cheered.
Yet no one is calling for Patrick to be suspended, and few seem even the least bit bothered by her act.
So beside the obvious championship implications, what is the difference?
Kyle Busch has been wondering just that. He was parked for a Sprint Cup race in 2011 for deliberately wrecking Ron Hornaday Jr. in a Truck Series race. Carl Edwards avoided suspension in 2010 for returning a wrecked car to the track to crash Brad Keselowski.
When NASCAR turned its back on the Harvick incident at Talladega, Busch griped that it was because officials would never punish the reigning series champion. After his teammate wrecked Logano, Busch said he had no idea what punishment might come because it changes on a case-by-case basis.
''I think it all depends on whose name is above the door on whether or not you're allowed to do it,'' Busch said. ''It's boys being boys right now. You've got to be consistent. I definitely feel NASCAR is very consistent in being inconsistent on calls. I think it's BS.''
It can't be one way for some drivers and another way for the rest.
Harvick knew his engine was failing but failed to get out of the way at Talladega because it would have likely eliminated him from the playoffs. Denny Hamlin and Kenseth minced no words in their accusations of Harvick, and both suffered for Harvick's act. Harvick responded by saying he simply did what he had to do.
After Sunday's race, with Logano steaming, Hamlin wondered if the stakes are so high in the current knockout Chase for the Sprint Cup championship format that the line between right and wrong has been blurred - and NASCAR has no idea how to clear it up.
''The structure in which we have around us is not very strong as far as an authority figure saying, `No, you cannot do that anymore,' " Hamlin said. ''It's just tough for us because this is what's been created. I love Brian France, but when he says that drivers are doing what they have to do, it seems like he's promoting this type of racing, so that's tough to crown a true champion when things go like this.
''It's a no-holds-barred wild, wild West. Sure, when people crown the statement that a driver's doing what he's got to do and they became OK with that statement, you're just opening up Pandora's box. Everyone is just doing what they have to do I guess. It's a bad statement. It's an ugly statement.''
Payback has always been accepted and appreciated. It's time for France to decide if that is quintessential NASCAR or not.
---
---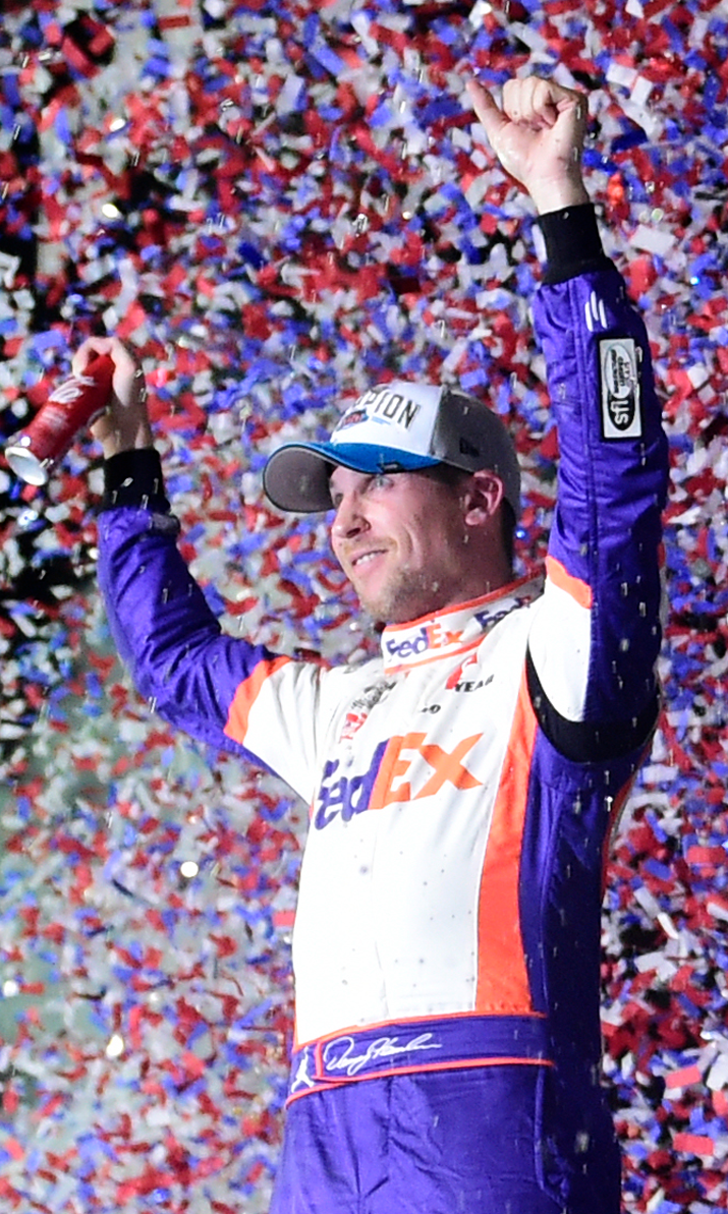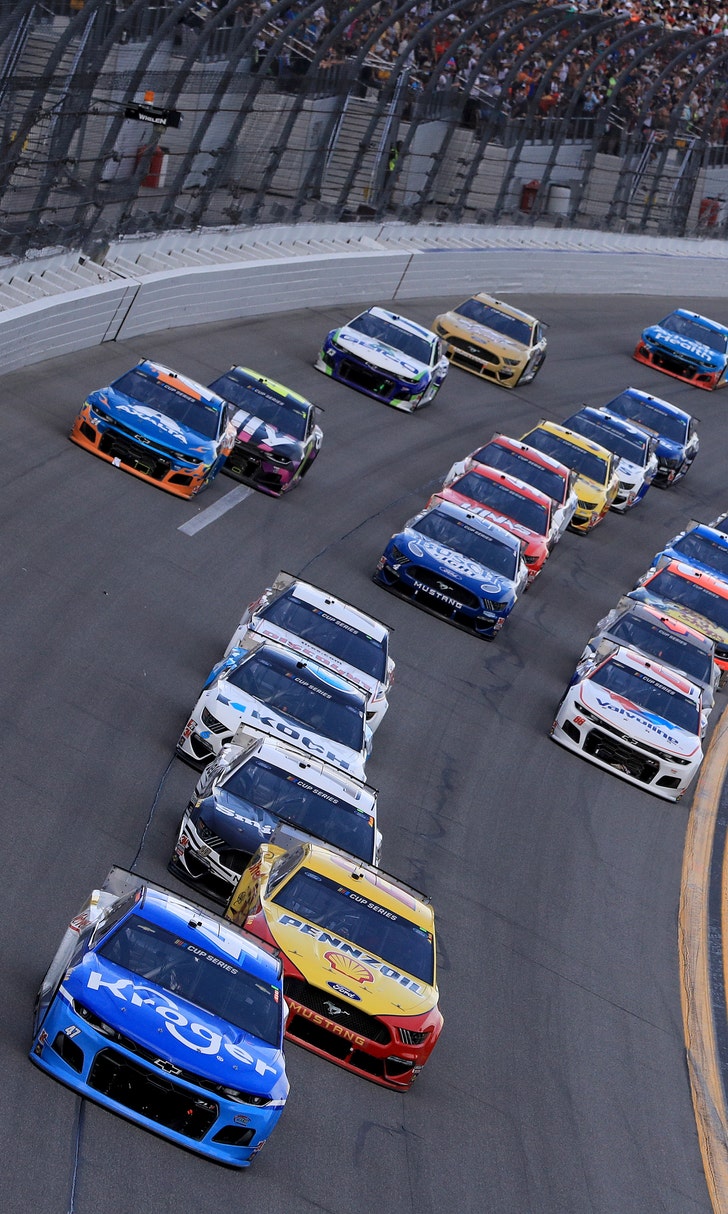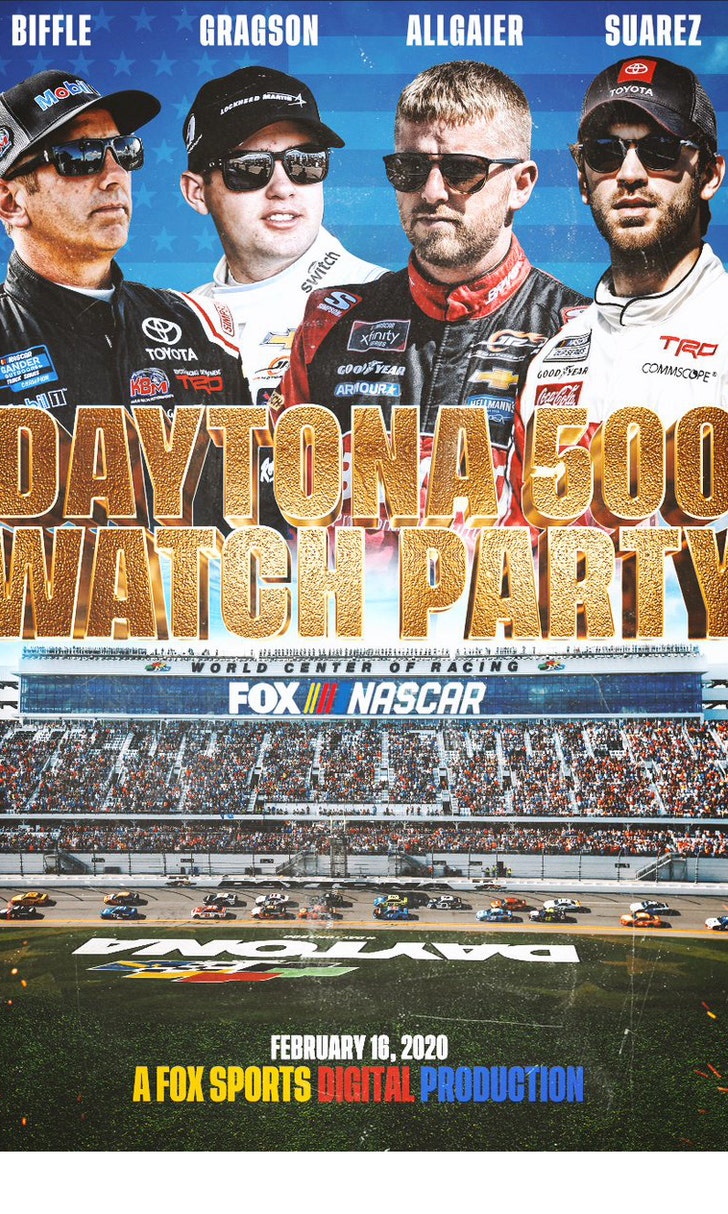 The Daytona 500 Watch Party!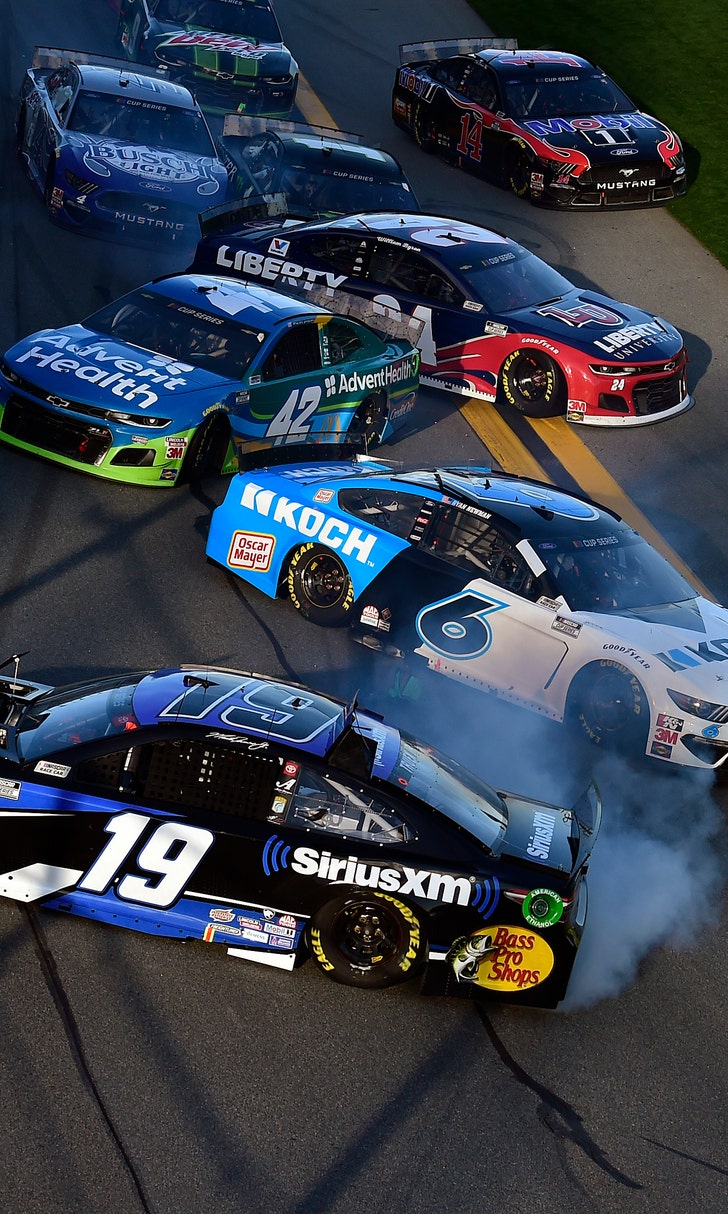 The Numbers Game At Daytona