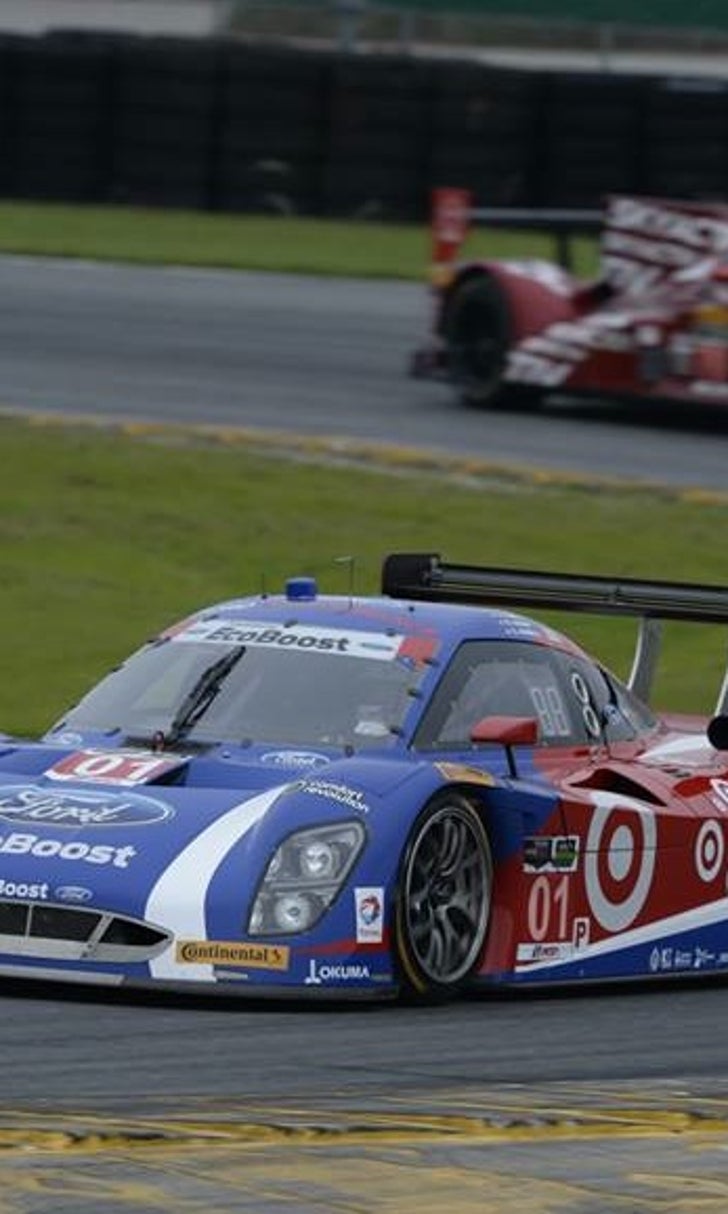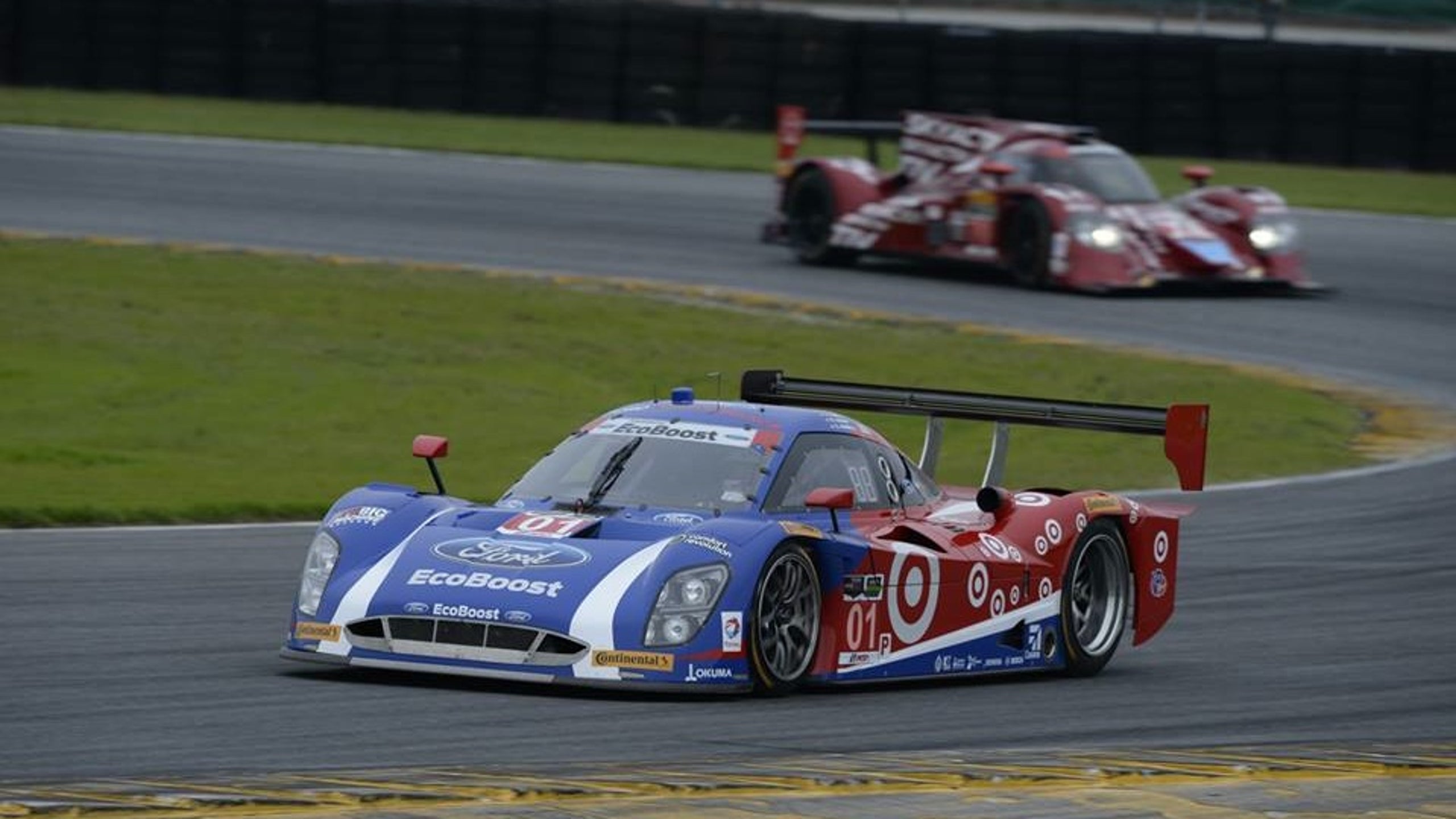 Chip Ganassi Racing's Joey Hand tops first day of testing at Daytona
BY foxsports • January 9, 2015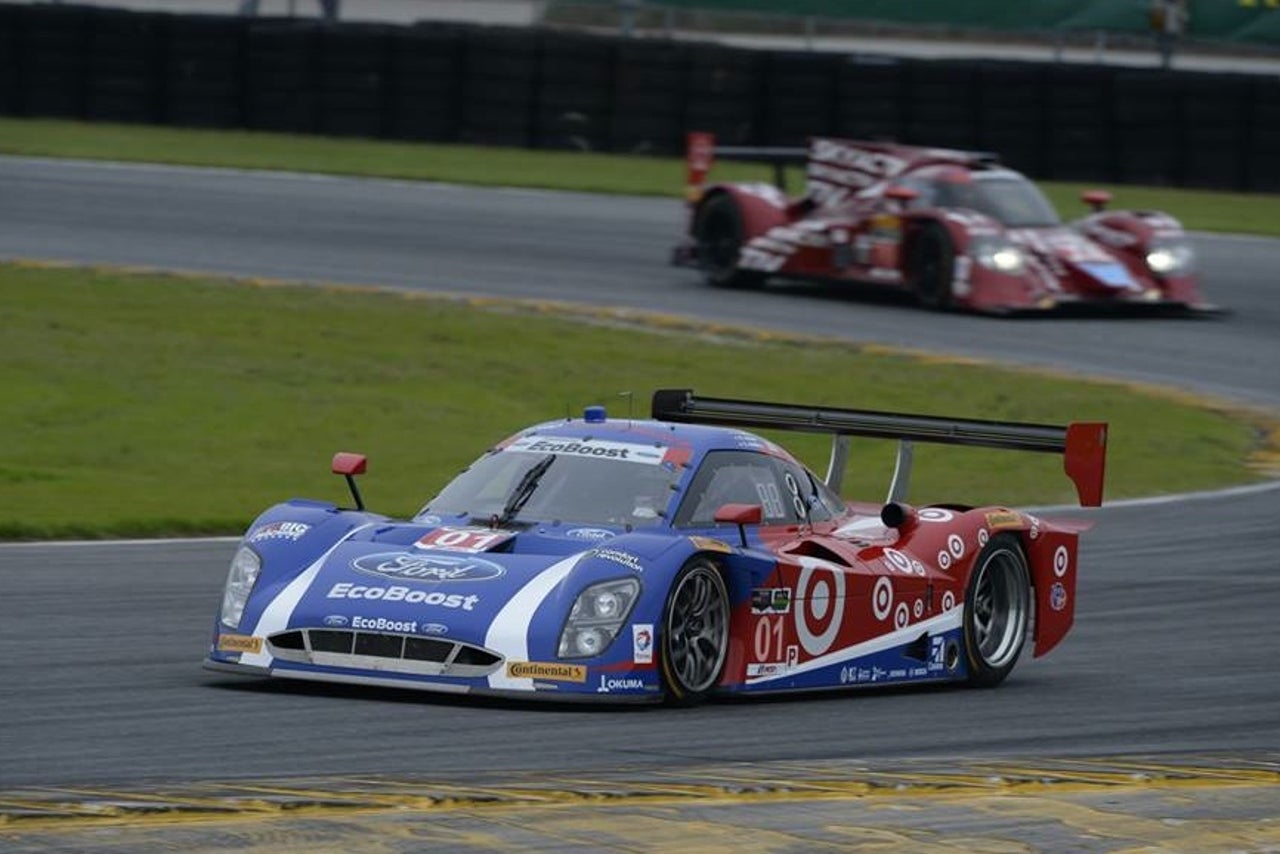 Joey Hand was fastest at the end of the first day of testing for the Roar Before the Rolex 24, in his first official test day in the No. 01 Chip Ganassi Racing Riley-Ford.
The former BMW factory ace took the Ford EcoBoost-powered entry to the best time of 1:39.397.
"It feels like I never left this car," Hand said. "This team, I only did four races with them but felt like I know everyone. Didn't have to fit the seat. I just belted it and went. Overall it was a good day. When you're comfy, you can be fast.
It marks a 180-degree reversal for the Ganassi team at the Roar, following a troubled 2014 appearance where the team actually packed up after the Saturday last year in its first outing with the new turbocharged engine.
"I know they've done a lot of work over the year, and made it more drivable," Hand said. "This car drives very nice."
The Daytona Prototype-spec car led the fastest LMP2-spec entry and the DeltaWing to end the day. Ozz Negri took the No. 60 Michael Shank Racing Ligier JS P2 Honda to 1:39.517, with Gabby Chaves emerging third in the No. 0 DeltaWing DWC13 coupe at 1:39.536.
The top nine Prototype class cars were separated by just 0.993 seconds. However, none eclipsed the 2014 Friday best time set by Christian Fittipaldi in the No. 5 Action Express Racing Corvette DP (1:38.630).
Renger van der Zande led the Prototype Challenge category at 1:42.360 in the No. 8 Starworks Motorsport entry, which was three tenths up on Bruno Junqueira's best time set earlier Friday.
In GT Le Mans, Nick Tandy took the No. 911 Porsche 911 RSR to the top at 1:44.486. That was just slightly off the top time of set by Pedro Lamy earlier Friday (1:44.414) in the No. 98 Aston Martin Racing Aston Martin Vantage. Just 1.036 seconds separated all 10 GTLM cars in the second session.
The pair of TI Automotive Dodge Viper GT3-Rs went 1-2 in GT Daytona this session. Marc Goossens set the fastest time in the No. 33 car of 1:46.948, well clear of young driver Cameron Lawrence in the sister No. 93 at 1:47.245. The No. 58 Dempsey/Wright Motorsports Porsche 911 GT America entry, which led the morning session, was third.
Three red flags interrupted the two and a half-hour practice. Rusty Mitchell stopped on course in the No. 85 JDC/Miller Motorsports Oreca FLM09 for the first red, Christoffer Nygaard had an incident in the No. 007 TRG-AMR Aston Martin Vantage GT3 for the second, and Mark Kvamme stopped on course at Turn 5 in the No. 66 RG Racing Riley-Dinan BMW to cause the third.
---